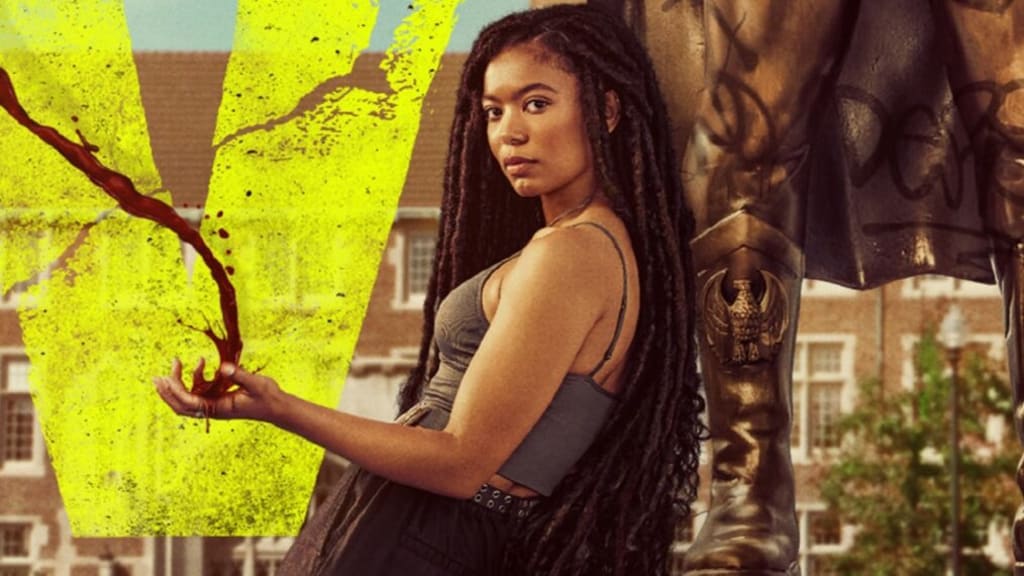 The long anticipated The Boys spin off is now released on Amazon, well the first 3 episodes are. Gen V takes place in The Boys universe but focuses on college age kids and their superpowers. The show's plot focuses on the kids at this university using their powers to fight for top rankings, and a chance to join The 7.
The first episode has a suicide and self-harm tag so just be aware of that. It's always something that I pay attention to, and for me personally it wasn't triggering. Remember that this is an extremely gorey show so the normalized self harm is not at all the same.
Tonally it is an exact extension of The Boys, the level of gore, the societal reflection, everything about it makes it clear that we are in the same universe.
Our main character is Marie and she is a very sheltered kid. She accidentally killed both of her parents when she got her powers and spent the rest of her childhood in an institution. She has now been released and she is adjusting to trying to go to school and have a social life.
Marie can control blood, up until the middle of the first episode it seemed like she could only control her blood but when she saved a lady at the club she realized that she can control other people's as well. Which, if we have learned anything from Avatar the Last Airbender is a very dangerous power to have, especially while maintaining any kind of moral compass. Which we already see her struggle with because any other Supe that's been out in the world uses their powers at the slightest inconvenience, while Marie doesn't. As soon as they told me I was getting kicked out of school for something I didn't do, professors insides would start hurting.
The tone seems to be students vs the university and I love that. It's very much a mirror to The Boys where it's the good supes vs Vought. Emma is my favorite character so far, she is super gay and she essentially has to have an eating disorder in order to have her power. She just wants friendship and love and I feel for her.
The school and Vought seem to be running experiments on kids in a lab under the school that they call The Woods. I love that the biggest conflict seems to be that (most of) these kids still have a moral compass, and see their powers as a good thing and a way to help the world. Marie, Emma, Andre and Cate all feel the need to fight for something, whereas nearly everyone else (mostly those without super cool powers) are more concerned about their followers and public image.
Marie finds herself having to lie to possible donors at a university gala. Emma's eating disorder is being exploited by her mother. Jordan is struggling with being kicked out of the spotlight despite being the one to do all the work fighting Golden Boy. And Andre continues to feel the pressure from his father who is desperately trying to relive his glory days through his son.
Overall the show fits right in with The Boys universe. I love that it centers on a younger demographic and while things are still run and orchestrated by Vought they aren't the central story. The Boys is wonderful at focusing on its central cast and Vought as a company but we see very little of the world outside of Supes vs The Boys. Gen V seems to be doing a great job of filling in that extra space. I look forward to the rest of the season and I hope it leads right into the release of Season 4.
Reader insights
Be the first to share your insights about this piece.
Add your insights