Geek Spotlight: Gay Geeks After Hours
Get to know this LGBTQ+ group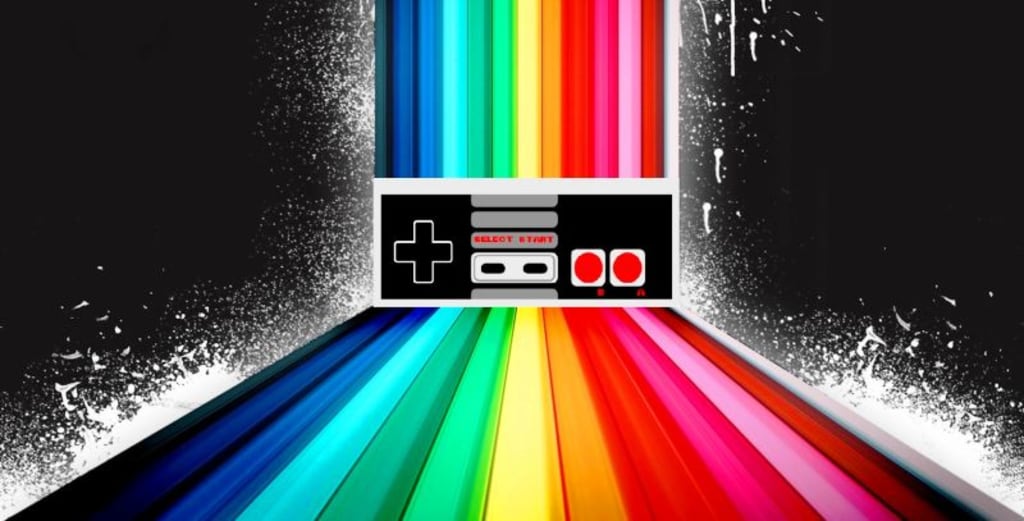 As millions of people are at home due to the coronavirus outbreak, I wanted to take this time highlight a group who is dedicated of including geeks who identify as LGBTQ+. That group is Gay Geeks After Hours. Their mission is to make gaymers feel welcome and let them talk about the things that they're passionate about: from comics to cosplay. So what is a gaymer, you ask? It's someone who is LGBTQ+ and has interests in video games, tabletop games, and so on. The founder of GGAH is Adam and he's also one of the administrators of the group. He and the rest of his team has done an exceptional job of featuring people like myself who has their own interests. According to their website, they have the latest news on the stuff we love, list of events, and they'll have merchandise for sale soon. I'll be sure to purchase some as a way to support them. As of this article, Gay Geeks After Hours Instagram page has nearly 1,300 followers while their Facebook group has about 8,000 members. I'll have a link to their website at the end of this article, which they have links to their Facebook group, Instagram page, and other pages.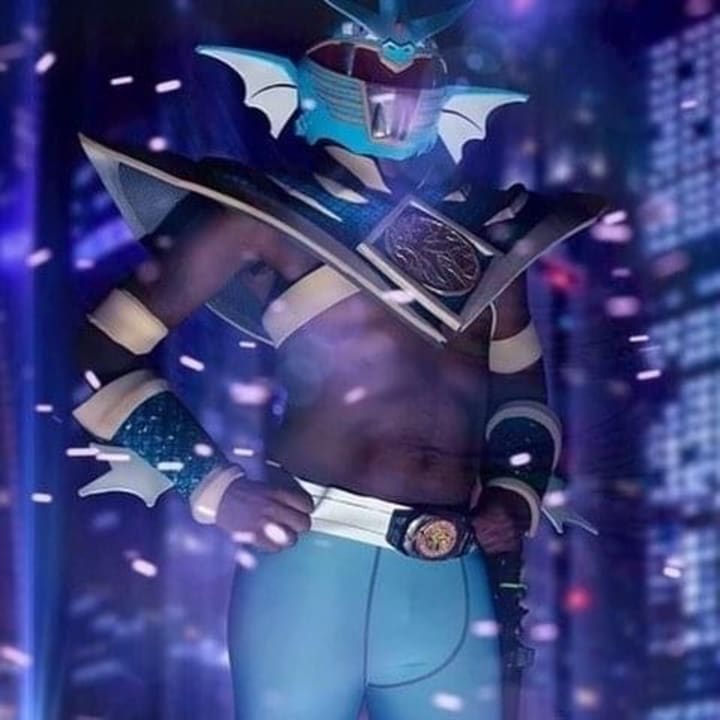 The picture that you see above is my Lord Gyaradrakkon cosplay, the mashup between Lord Drakkon from the Power Rangers Shattered Grid comic book series and the Pokémon Gyarados. This was the first cosplay that was reposted from Gay Geeks After Hours over two months after winning my first cosplay contest at GlitchCon. They reposted that photo in October 2019 and other people loved it. I also have some sexy, nude cosplays on my social media pages that I can't share on here. You would have to follow me and find them yourself. I get featured on GGAH's pages occasionally and I appreciate them for always showing me love. It was the love and acceptance that I've rarely or never received before, but I appreciate them for allowing me to openly share my interests to everyone.
If you're unfamiliar with who I am, here's a few things about me:
•My favorite fandom is Power Rangers
•I'm a fan of DC and Marvel
•My favorite superheroes are Superman, The Flash, Captain America, and Spider-Man
•I have a man crush on Stephen Amell (Green Arrow). His shirtless scenes on Arrow are so sexy
•I have Autism and been diagnosed with it at a really young age
•I was born in New York, but grew up in Texas
If you're looking to connect and geek out about your favorite fandoms or whatever it may be, I would highly recommend everyone to check out Gay Geeks After Hours. I've been a member of their Facebook group for the last several months and everyone on there were nice. I've been a cosplayer for over five years and over the last couple of years, I've interviewed nearly three dozen cosplayers with some of them being LGBTQ+. In difficult times like these, we all need to laugh and live life to the fullest.
I'm now on TikTok: @thecosplayerfromtexas. I'm always in need of new followers. Mention that you've found me on Vocal and I'll follow back. Check out and enjoy my videos. Be sure to follow me on social media. The info to all of my social media pages can be found in my bio. If you enjoyed any of my articles, including this one, please feel free to send me a one-off tip, which is located at the end of every article. No tip is ever too big or small. It'll help me and other Vocal content creators to write better stories. Also, I encourage everyone to join Vocal+, a premium membership for Vocal content creators like me to write better stories, connect with creators, and a lot more. So be sure to sign up for that membership and support your favorite Vocal content creators.
https://ggafterhours.com