FX and Ryan Murphy Team for Groundbreaking 'Pose'
New Series Touts Largest Transgender and LGBTQ Cast in History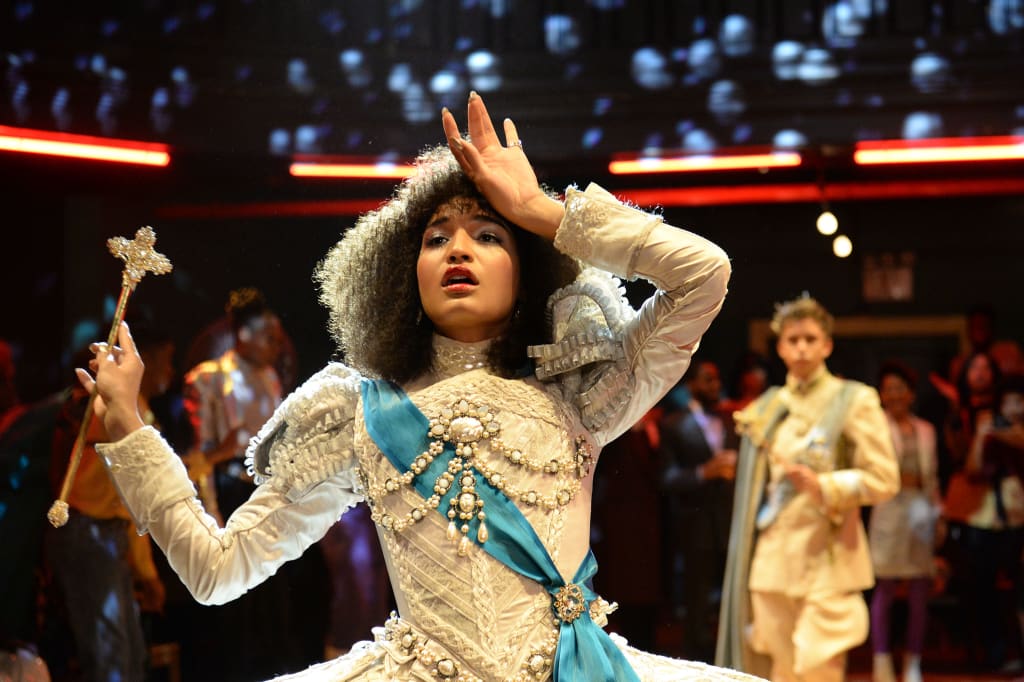 Ryan Murphy's relationship with FX continues to break ground with the announcement of yet another new series. Pose is set to debut on FX in the Summer of 2018 and feature the largest transgender and LGBTQ cast in television history. Set in the playground of New York City in the 1980s the series is set to bring together the uptown yuppies and the downtown trendsetters for an hourlong series drama.
Pose will continue the working relationship that Ryan Murphy and partner Brad Falchuk have had with Fox 21 studios for 15 years including the series Glee, American Horror Story, American Crime Story, Scream Queens, Feud, and their very first collaboration with FX, Nip/Tuck. Murphy and Falchuk have rarely been absent from the FX and Fox television lineup with American Horror Story Cult having recently wrapped up, American Crime Story: The Assassination of Gianni Versace about to begin on FX and the drama series 9.1.1 beginning in January on Fox.
The series will continue Murphy and Falchuk's relationship with actor Evan Peters who has been at the heart of their American Horror Story anthology for seven seasons. Peters is best known to mainstream audiences for his role as QuickSilver in the latest iteration of the X-Men franchise. He is set to appear in X-Men The Dark Phoenix in November of 2018, months after Pose will debut on FX.
Co-starring with Peters and playing his wife on the series is former House of Cards star Kate Mara. Mara will play Patty to Peters' Stan, a pair of New Jersey strivers who get caught up in the go-go vibe of New York City in the 1980's. It's not Mara's first time working with Murphy and Falchuk, she had a recurring role on Nip/Tuck and co-starred with Peters on American Horror Story Murder House.
James Van Der Beek rounds out the main cast of Pose as Matt, Stan's boss, a Trump style financial kingpin. Van Der Beek has been working hard to get passed his typecasting as Dawson from Dawson's Creek with series such as Don't Trust the B In Apartment 23 and CSI Cyber each falling flat. It will be Van Der Beek's first time working with Murphy and Falchuk.
The transgender and LGBTQ cast of Pose will be headed up by newcomer MJ Rodriguez, Dominique Jackson, Indya Moore, Hailie Sahar, and Anjelica Ross, newcomers who will have their first series regular roles in Pose. Tony Award winner Billy Porter, Ryan Jamall Swain, and Dyllon Burnside also round out the main cast, each with their first series regular roles and their first time under the Murphy and Falchuk banner.
Emmy Award winner Tatiana Maslany, of Orphan Black fame, had been attached to Pose in the early stages of development. She unfortunately had to drop out of the series and the role was rewritten and recast with former Leftovers and Law & Order SVU actress Charlayne Woodard. Woodard will be seen in 2019 co-starring with Samuel L. Jackson, Bruce Willis and James MacAvoy in M. Night Shyamalan's Glass, the sequel to Unbreakable.
Production on Pose will officially get underway in February of 2018 with a premier set for summer of 2018. Not only will the series boast the largest transgender and LGBTQ cast in history, but Ryan Murphy will also use the series to continue his Half-Initiative with a program aimed at cultivating and mentoring transgender directors through a Directing Mentorship Program.
In a statement released today, December 27th, 2017, Ryan Murphy thanked FX and Fox 21 studio: "I am thrilled to join forces with John Landgraf and FX Networks and FXP and Dana Walden, Gary Newman and Fox 21 Television Studios to present what I think is a game changer of a show, which at its heart is an uplifting series about the universal quest for identity, family and respect. Along with being a dance musical and an affirming look at American life in the 1980s, I'm so proud that Pose and FX has made history right from the beginning by featuring the most trans series regular actors ever in an American television production. Additionally, the first season Pose will feature 50-plus LGBTQ characters – a record in American television history. I can't wait for people to see this incredibly talented, passionate cast."
About the Creator
Hello, my name is Sean Patrick He/Him, and I am a film critic and podcast host for Everyone's a Critic Movie Review Podcast. I am a voting member of the Broadcast Film Critics Association, the group behind the annual Critics Choice Awards.
Reader insights
Be the first to share your insights about this piece.
Add your insights