Funko Pop Digital NFTs - Is This The Future Of Collectible Toys?
Teenage Mutant Ninja Turtles And Wax Collide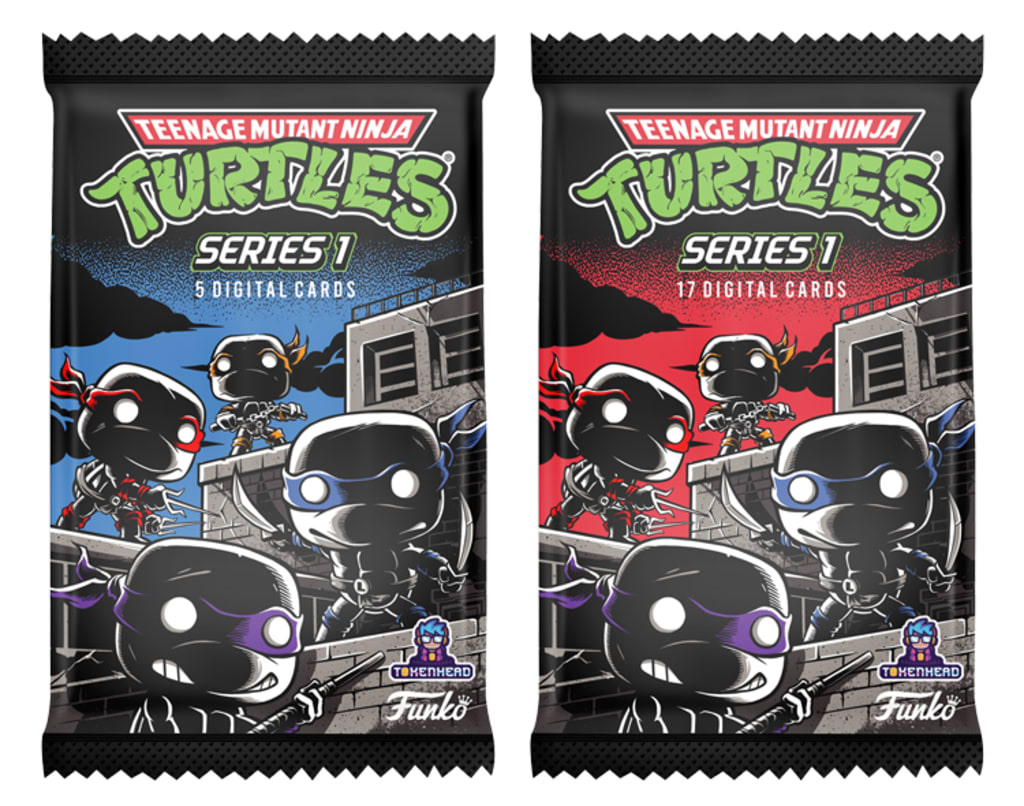 By Christopher D. Horton
Being an 80s/90s kid, my passion for collecting things has always been a part of who I am. The issue for me was always how long my passion would last for a specific collectible. As ever-growing and changing as my collecting itch has been, I never would have thought collectibles could reach the point they are at now.
Allow me to explain. I will begin with my collecting history.
Or the past, as some may call it.
I have spent most of my life as a collector. I started collecting sports cards when I was young. I had an extensive collection of baseball, basketball, and football cards. I spent many days at school buying, selling, and trading cards. It was like the stock market trading floor for elementary children.
Eventually, I grew out of that hobby (as did most collectors in the 90s era of sports trading cards, based on their plummeted value today.) If I had not missed out on the Pokemon craze of the late 90s, my youthful investment would have been much wiser.
Once I moved out of the house and began my adult life, I found myself drawn to toy collectibles. Using my limited disposable income as a young adult, I purchased WWE wrestling figures, McFarlane sports figures, Austin Powers figures (groovy baby!), and from time to time, I would dabble in Hot Wheels. (I blame that on my brother, he would have me out hunting for those 99 cent treasures at all hours of the morning when 24 hour Walmarts were stocking their shelves.)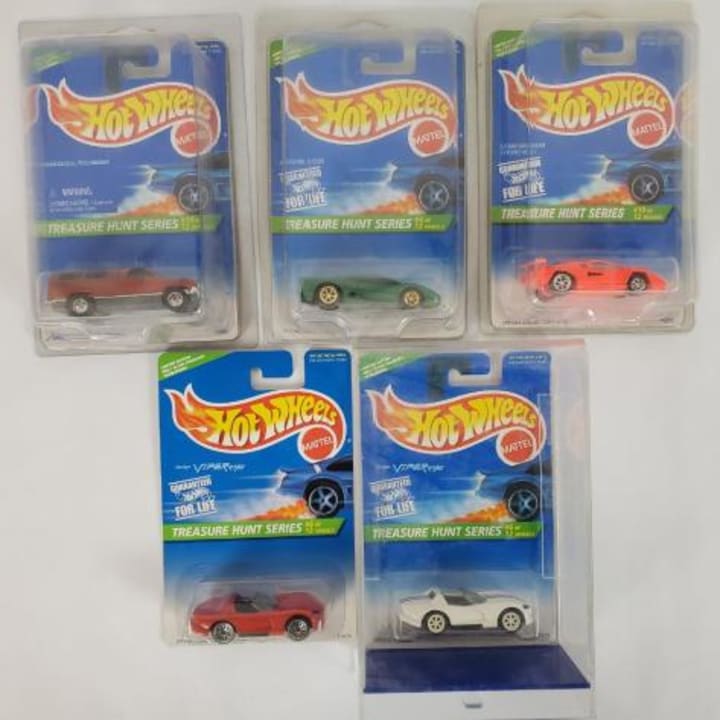 Although Hot Wheels weren't my true passion, knowing what to look for and what was valuable helped mold my hobby skills to what they are today.
Not only did I learn about the Hot Wheels collector values, but I also started paying attention to other toy collectibles that weren't in my wheelhouse. I asked other collectors why they were collecting certain toys and which ones were hard to find. Using the information I gathered, I would buy collectibles I had no intention to keep for myself and sell them for profit. This act is known as flipping for you laypeople out there.
To purchase a rare collectible and flip it for a big profit is a thrilling and satisfying feeling. My personal favorite was selling a Cal Ripken Jr. McFarlane variant for a sweet $180 profit. Special thanks to a fellow collector for explaining all of the different variants McFarlane released in that series (he was looking for it himself, but I happened to find one first. To be fair, I had an advantage working for Toys R Us at the time.)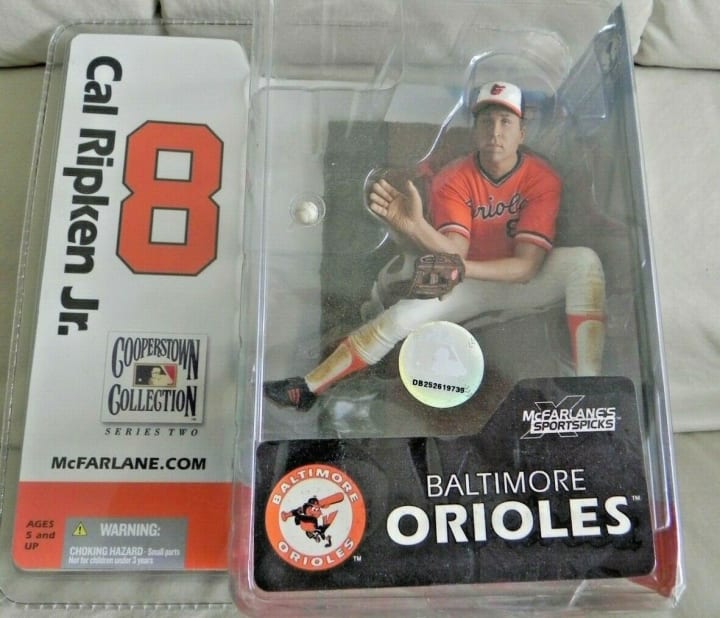 I eventually moved on from collecting those types of toys after a moving accident destroyed a hefty portion of my collection (I will forever miss my almost life-size Austin Powers Mini-Me doll. Rest In Peace, my tiny friend.)
The trauma of losing my great collection during the move slowed me down on the collecting scene for several years. Although I purchased many video games to collect them, I never considered myself a true game collector as I usually sold the games quickly to buy newer releases. Being a gamer took over my hobby schedule, so collecting took a backseat.
But as things go, the collecting bug bit me again in a tremendous way in the form of Funko Pop vinyl figures.
In 2016, I received my first Funko Pops as a gift. I received the Walter White and Gus Fring figures from the TV show Breaking Bad. Even though I love both of them and still have them today, I did not find myself particularly drawn to them at the start: the big heads, soulless black eyes, and mouthless faces kind of freaked me out.
Funko Pops became my passion just a few years later. In 2018, a friend of mine was selling some of his collection and asked me if I would buy some from him. Not realizing the scope of the Funko Pop industry, I went to view his collection and stood in wonder, seeing what Funko had licenses to create (which is over 1,100 to date.) I proudly purchased Halo's Master Chief, Fallout's pet Dogmeat, and a Street Fighter Rock Candy Chun-Li.
Once I realized Funko created some of my favorite characters from Pop Culture, I went home and did some research. Discovering many properties that I was a massive fan of, I began to purchase Pops in a flurry. I had become a Funko Pop Funatic.
350 Funko Pops later, I have amassed the most extensive and most valuable collection of toys in my lifetime. I also continued my favorite pastime of selling toys for a profit to buy ones I genuinely desire to be in my collection.
That is where I stand today—sitting on a gigantic Funko collection. However, now that you know my personal history, I want to discuss a new collectible hobby that could start a new era of toy collectibles.
The future, as some may call it. Or NFTs.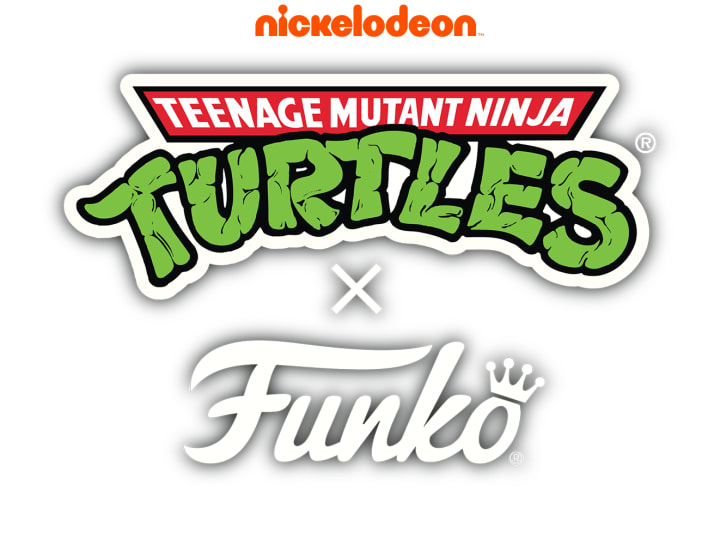 Now, I won't bore you with all of the technobabble of what an NFTs is, but I will link you to an article that explains it far better than I will ever be able to. You can read it here.
Basically, an NFTs is a digital collectible that can be bought, traded, and sold on a stock market-like platform.
Funko, as of August 3, 2021, has entered the NFTs market with Funko Pop Digital Teenage Mutant Ninja Turtles cards. A wonderful thing about them is that some rare cards offer you the ability to claim a physical edition of the same Pop you see on the cards. Plus, any collector who obtains all 96 cards will be able to claim an ultra-rare Funko Pop. This set is guaranteed to be a hot ticket and will sell out.
The Digital Pop brings Funko into a unique position to have a successful launch in the NFTs space. Attaching physical items to digital cards will draw in a good portion of their massive fanbase. At the same time, they also introduce their product to a digital marketplace that may not be as familiar with their product line.
As someone introduced to the NFTs market through my love for Funko Pops, I find myself in awe of the simplicity and intricateness of the NFTs system. Through my collecting experience, NFTs brings my two passions of the hobby together, buying for keeps and flipping for profit.
Funko's NFTs launch is a new age of collecting and is a growth for an industry that this generation of collectors has already taken to limits I would never have dreamed could happen.
To learn more and see a detailed breakdown about Funko's first digital offering, read their newsletter about the new product and visit the Wax Digital site to purchase them (if they are still available.)
Watch me open the Funko Digital Promo Pack in the video below!
Did you enjoy this article? If you did, please leave a heart and share. If you have an opinion about this story, please come to our Facebook page and share with us!
collectibles
About the author
The Nerd Habit is a collaborative group of writers who love all things nerd. We write about the latest happenings in nerd/geek culture as well as short fiction.
Our 2022 Team:
Christopher D. Horton, Hani Masry, Jerah Rose, Whitney Thompson
Reader insights
Be the first to share your insights about this piece.
Add your insights