From Dusk Till Dawn: Impact of a Legend
The cinematic genius of Robert Rodriguez and Quentin Tarantino's action/horror cult classic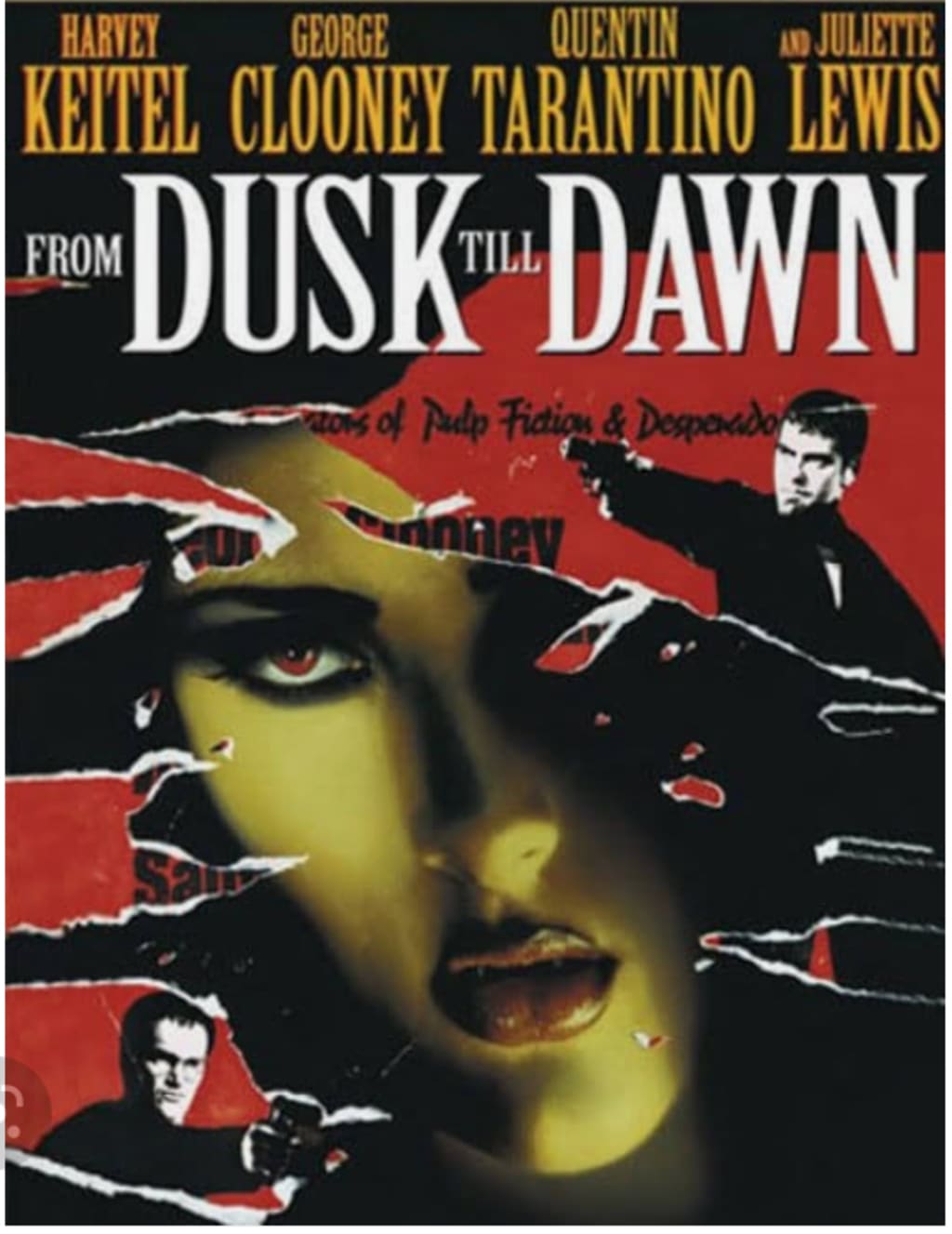 "From Robert Rodriguez…From Quentin Tarantino…"
This tagline is the first thing that comes to mind when I think about one of my favorite movies ever, 1996's From Dusk Till Dawn, directed by Robert Rodriguez and written by Quentin Tarantino. I was scrolling through my social media and realized that yesterday, January 19th, marked the 27 year anniversary of From Dusk Till Dawn's original release and I felt compelled to write an article commemorating the creativity and genius of this movie.
My introduction to From Dusk Till Dawn still fascinates me to this day. I first heard about it as one of the previews that played in the beginning of the movie Dead Presidents, another favorite of mine that I had on VHS in the late 90's. I thought it looked like an interesting movie, but never gave much thought to actually seeing it. Eventually I did see it when I went over my dad's house one weekend and he rented it for us to watch. After watching this film for the first time I have to say I was completely blown away by it and was utterly amazed.
The plot of From Dusk Till Dawn is centered around the Gecko brothers, portrayed by George Clooney and Quentin Tarantino, who are on the run from the law for all of their murderous criminal activities. Eventually the brothers take captive a family known as the Fullers, headed by father and former minister Jacob Fuller, portrayed by Harvey Keitel, who they use as a cover to slip into Mexico past border patrol. Once in Mexico the Geckos and the Fullers hide out in a bar full of exotic dancers called the Titty Twister. After a hostile confrontation with the bar's bouncers, the Geckos, the Fullers and the rest of the bar's patrons discover that the bar is ran by vampires and the rest of the night becomes a battle royale for survival.
What makes From Dusk Till Dawn so unique is its plot twist that not only shifts the plot, but also the genre under which the movie falls. The first half of the film seems like a standardized Quentin Tarantino criminal adventure story in the same likeness of his previous works Reservoir Dogs (1992) and Pulp Fiction (1994). Halfway through the film it becomes clear that this is not the case when the vampire mayhem begins to unfold. The entry of the vampires quickly turns the film into a horror movie, something that was completely unexpected by most people who heard about the film beforehand. This shift is the first major example of intelligence put into this project by Rodriguez and Tarantino. In the first and only trailer of the film I had ever seen beforehand, the teaser did not really highlight that there were vampires in the film in a way the audience could clearly tell and it always seemed like Rodriguez and Tarantino did this intentionally so that when we saw the film's revelation of the vampires we would be hit with a shock of surprise because it appeared as if we had no knowledge of their presence beforehand.
This compelling twist of a movie is led by a great cast. Quentin Tarantino, who is also the film's screenplay writer does a great job in the actor's chair as Richard "Richie" Gecko, the loose cannon and schizophrenic youngest of the Gecko brothers, who is responsible for much of the conflict in the film's plot. Frequent Tarantino collaborator, Harvey Keitel displays a great sense of versatility and range as Jacob Fuller, a rather passive minister who struggles with a loss of faith in the aftermath of his wife's death. What makes this third collaboration between Keitel and Tarantino so interesting is how far removed this role is from Keitel's tough guy roles in his previous Tarantino projects. The roles of Kate and Scott Fuller are portrayed by Juliette Lewis and Ernest Liu, respectively. In her role as Kate Fuller, Juliette Lewis personifies a great sense of young ingenue leading lady quality. It goes without question that the most captivating performance of the film was George Clooney as Seth Gecko. As this leading character, Clooney was a perfect mix of vicious tough guy and sophisticated anti hero all wrapped in one body. Many people credit Clooney's role in this film for solidifying his status on the big screen. I can honestly say this was the movie that made me a big George Clooney fan.
Though the film was only a moderate commercial success it gained a cult following and led to two direct to video sequels, From Dusk Till Dawn 2: Texas Blood Money (1999) and From Dusk Till Dawn 3: The Hangman's Daughter (2000).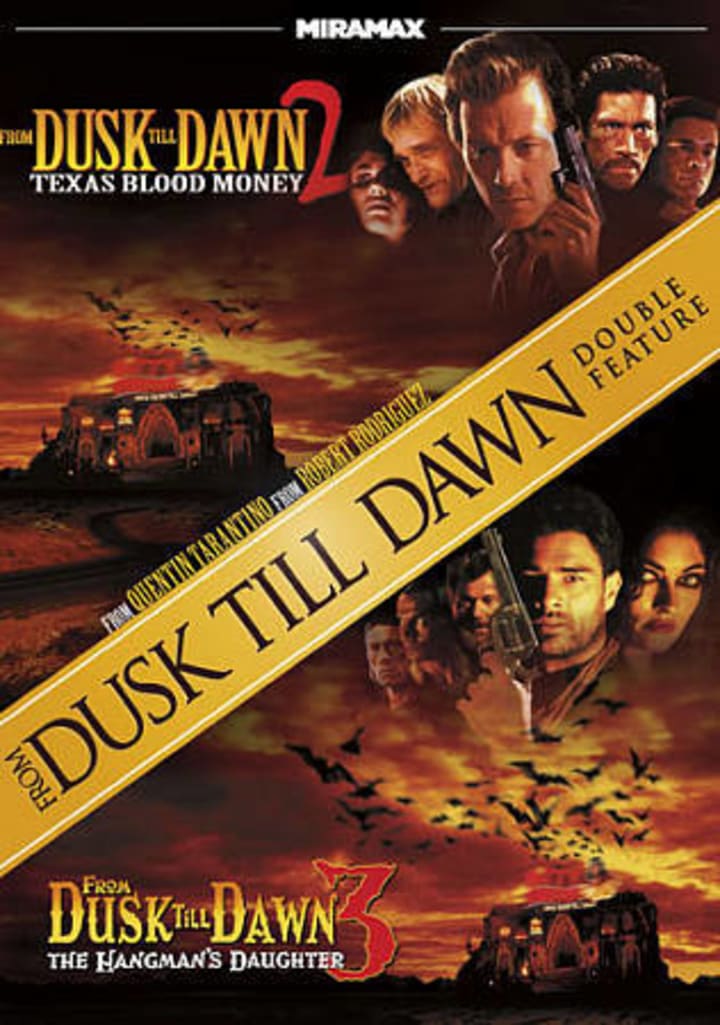 These sequels also gained a cult following as well as they continued many of the tropes and themes introduced in the original film including wayward outlaws who find redemption while facing the danger of vampires, an unlikely group of strangers having to team up to fight against an unimaginable evil, and the plot of the story playing out over the course of a day, beginning at dusk and ending at dawn. Quentin Tarantino and Robert Rodriguez were also heavily involved in the sequels as producers and co-writers as well, which can attribute to why both films had so much of the original film's spirit.
In the years following the original film's release, Rodriguez and Tarantino were able to take From Dusk Till Dawn's influence and add it to their future works. The McGraw family in the film's portrayed by real life father and son, Michael Parks and James Parks would appear in future films like the Tarantino and Rodriguez 2007 collaborative Grindhouse effort, as well as Rodriguez's 2010 action hit Machete. In 2014 Robert Rodriguez turned From Dusk Till Dawn into a television series on his El Rey network. The show was an expanded version of the film's events and ran for three seasons.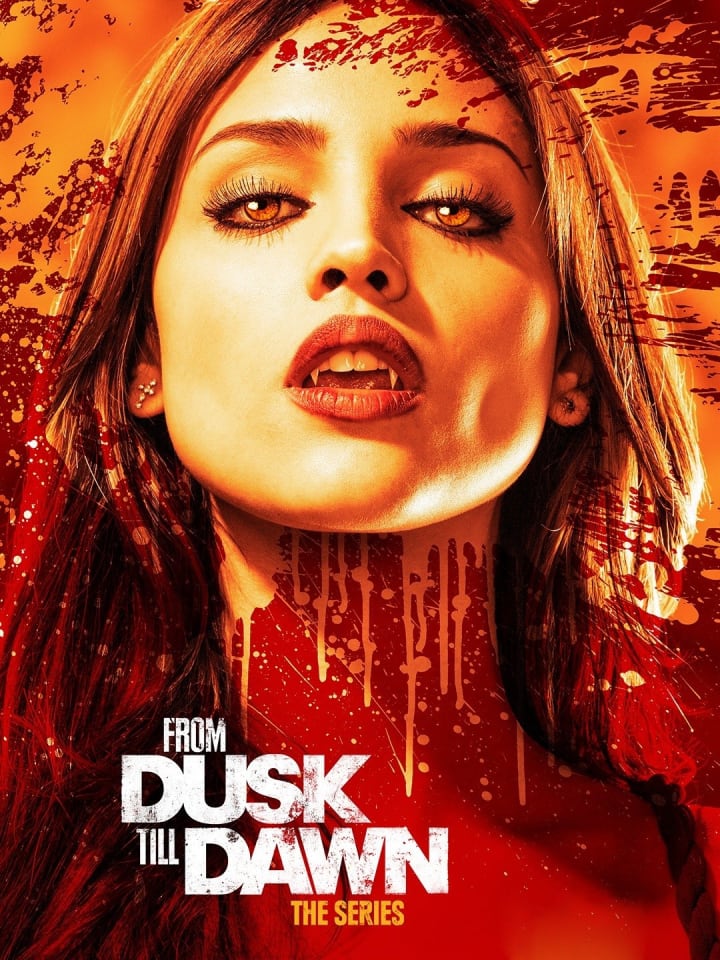 Robert Rodriguez and Quentin Tarantino are 2 of my all time favorite filmmakers and From Dusk Till Dawn is the movie that made me a fan of them both. This film exemplifies some of my favorite traits of storytelling, including considerable randomness and a heavily detailed chain of events taking place all in the short span of at least a day. I also appreciate how the film is a low key contemporary western and how smart it was at transitioning a character's key traits so effectively, like Seth Gecko being able to go from being a charismatic bad guy to an enlightened hero in the span of just 30 minutes. Fans such as myself will always remember this movie for being a 90s classic, a great collaboration between two of the most unique minds in cinema history, and one the most unassumingly creative films ever made.
…From Robert Rodriguez…From Quentin Tarantino…From Dusk Till Dawn.
About the Creator
Hi I'm Joe Patterson. I am a writer at heart who is a big geek for film, music, and literature, which have all inspired me to be a writer. I rap, write stories both short and long, and I'm also aspiring to be an author and a filmmaker.
Reader insights
Be the first to share your insights about this piece.
Add your insights