Fred Flintstone, Alan Reed and Yabba Dabba Doo
The iconic cartoon character, the man behind his voice and his popular phrase.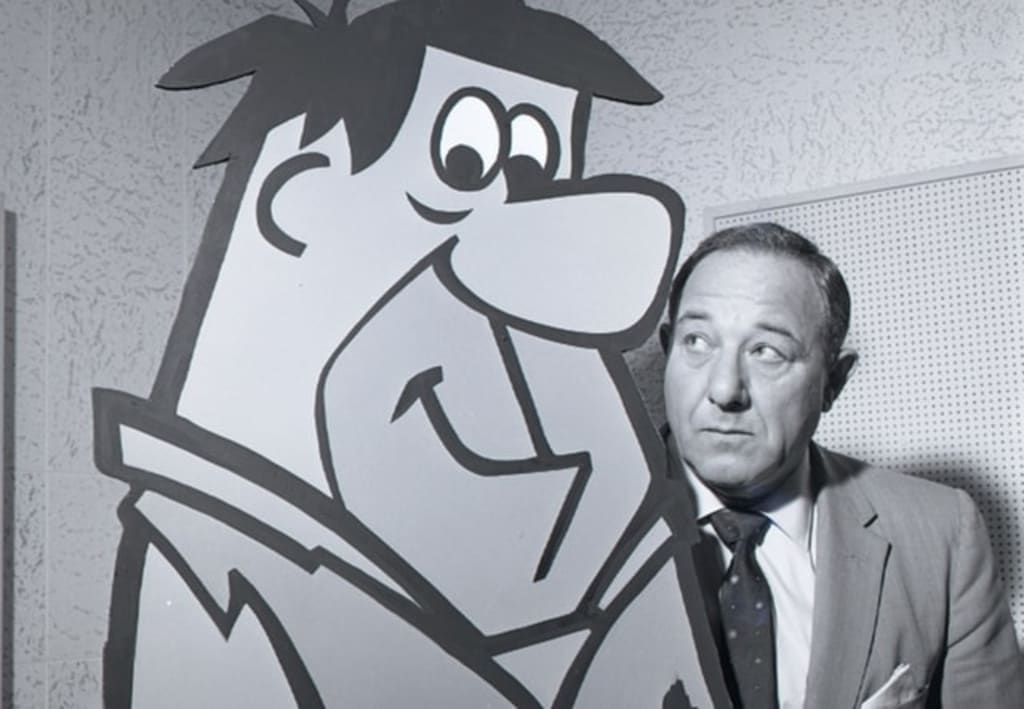 Fred Flintstone and Alan Reed
Yabba Dabba Doo
Fred Flintstone is widely known for shouting "Yabba Dabba Doo" but not many people may realize where his trademark comment originated. It actually came from the mother of the man who brought Fred to life. Alan Reed who voiced the iconic caveman is the one who came up with the popular phrase. Reed stated that his mom often would say "A little dab will do ya." He tweaked it and history was made. "A little dab will do you" came from the Brill Creme shaving cream television commercials that originated in the 1950's, which I viewed in the 1960s and 1970s. I had no idea that Fred Flinstone's signature phrase was related.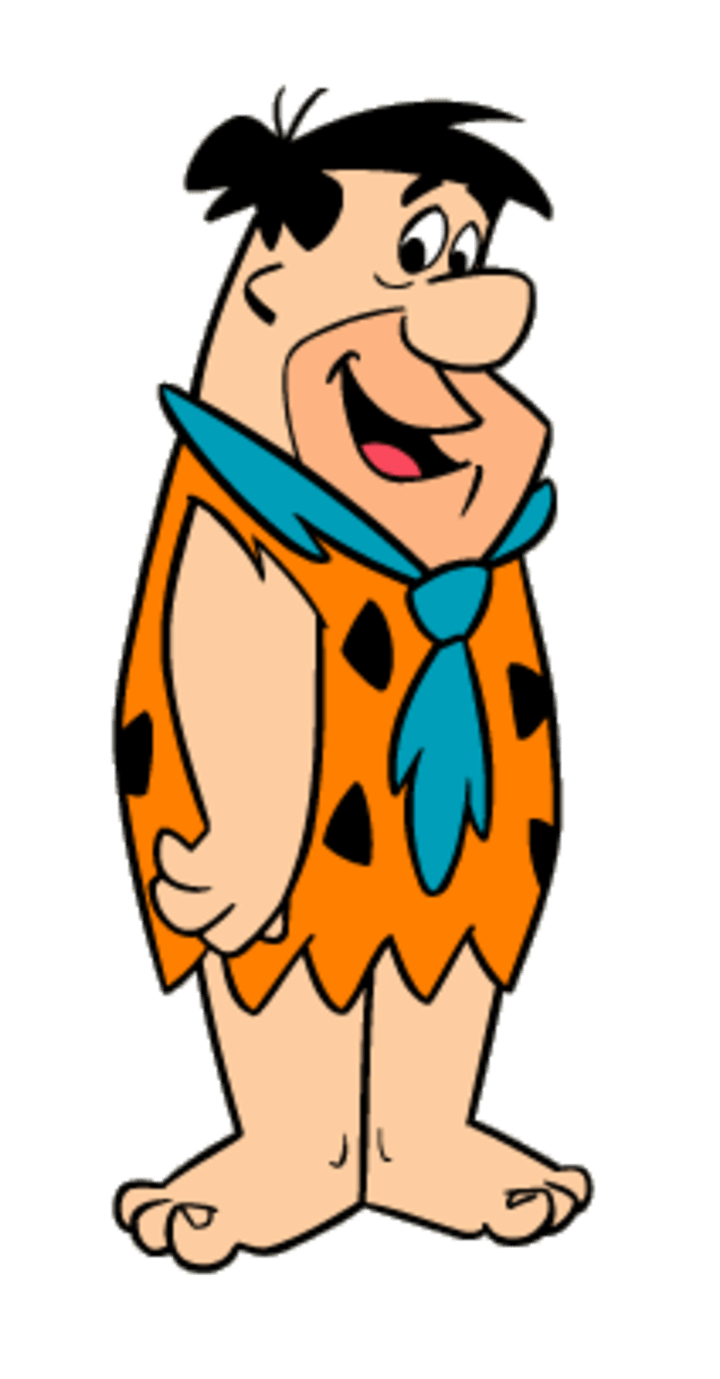 Fred often said "Yabba Dabba Doo" when he was excited or something had gone the way he desired. This began during the second season of The Flintstones, in 1961, Hoagy Carmichael appeared as himself on the episode titled The Hit Maker. He played the piano and sang the Yabba Dabba Doo song. Fred's slogan has also been utilized i commercials for Flintstones Vitamins and also to promote Fruity Pebbles Cereal. Yabba Dabba do was also the cheer for Fred's men's club and in season 3 it was incorporated into the theme song.
Alan Reed
Alan Reed was born Herbert Theodore Bergman to Jewish parents on August 20, 1907, in New York. He died on June 14, 1977. Reed was an American actor, best known as the original voice of Fred on the Flintstones for all six seasons of the show. He also portrayed Fred as well as on spinoff shows The Flintstone Comedy Hour and Pebbles and Bam Bam. Reed also lent his voice to Fred on several television specials. Reed also provided the voice of Boris the Russian Wolfhound in Walt Disney's Lady and the Tramp in 1955. He also appeared in numerous films, which include Breakfast at Tiffany's, Days of Glory, The Tarnished Angels, and Viva Zapata! where he portrayed Pancho Villa. He was also on the radio and other television shows.
.
Reed studied drama at the American Academy of Dramatic Arts and early in his acting career he began working on Broadway. For a while, the actor used the name Teddy Bergman as well as Alan Reed, depending on the role he was playing at the time. He used Bergman for the more serious roles and Reed when he was acting in a more comical production. Alan Reed was a radio announcer, stage actor and could act in 22 foreign dialects. Reed appeared on the CBS sitcom Mr. Adams and Mrs. Eve from 1957-1958. he later portrayed the same character on The Bob Cummings Show. He was Councilman Jack Gramby in 1863 for 8 episodes of My Favorite Martian on CBS. From 1864 to 1965 he had a recurring role in Mickey Rooney's sitcom, Mickey. Reed changed his name again to Alan Reed Sr. once his son began acting.
Fred
Fred Flintstone lives with his wife Wilma in the prehistoric (Fictional town of Bedrock. Fred is a typical blue-collar worker, who works at Slate Rock and Gravel Company Fred is a "Bronto crane operator" and in earlier episodes, his place of employment was known as Rockhead and Quarry Cave Construction Company. In season 3 Wilma gives birth to their daughter Pebbles and during A Flintstone Family Christmas, the couple adopts a little boy named Stony. Fred's best friend is Barney Rubble and the two reminded a lot of viewers of Jackie Gleason and Art Carney as Ralph Crandon and Ed Norton in The Honeymooners, but the executives insist that The Flintstones were not copying the popular television show.
Flinstone Facts
The Flintstones initially was going to be called The Gladstone's or the Flagstones. The program aired 166 episodes between 1960 and 1966, which was the most episodes ever of an animated show until The Simpsons came along. The series helped Hanna Barbera become the largest producer of animated film. Barney's voice was initially done by Daws Butler because Mel Blanc had been in a serious automobile accident. Butler is the man behind the voices many famous cartoon character, including Quick Draw McGraw, Wally Gator, Yogi Bear, Elroy Jetson and Huckeberry Hound. When Blanc returned he took over the role giving Barney a deeper voice.
Mel Blanc is known as the voice of Bugs Bunny, Porky Pig, and many other Looney Toons characters. Wilma was voiced by Jean Vanderpyl who also did the voice of Pebbles, and Rosie the maid on The Jetsons. Betty's voice was supplied by Bea Benadaret who portrayed Kate Bradley on Petticoat Junction. The Flintstones rand on The Boomerang network a few years back and can currently be seen on METV at various times. Check your local listings and if you don't find anything, search the web.