Frank Reynold's Funniest Quotes
my top ten favorite quotes said by Frank from It's Always Sunny In Philadelphia
Why is this man always in a red shirt?
For this list, I've decided not to give any context and just tell you guys what I think are the funniest quotes from It's Always Sunny's Favorite business man, Frank Reynolds. I know that there's so many more lines and there's just way too many episodes to choose from, but this is why I've decided to do an additional list soon. These quotes are from Season 2 when he first appears to Season 10. I may have skipped a few seasons, but this was a quick one, but do enjoy and even go watch a few epsisodes. I'd also like to add that some of these quotes are a bit longer, but I wanted to leave them as non-contextual as I possibly could. Which is why some of these may some really random and that's just cause I'm trying to prompt you readers to go watch some of the episodes. Also, if you've made it this far, you don't need to keep reading, but what sucks about this is that I've got to write up to 600 words, let's turn that 600 into a six hundred. Yeah, that's smarter. So anyways, just skip all this, you don't need it. Go read some random Frank quotes. Not this boring thing where for some reason you keep reading. Go! Now! To the list! Geez, how many times do I have to emphasize for you to skip all these words and just go straight to list below with the funny gifs. Alright, I guess I'm done. Also, leave a tip if you thought it was funny. If you don't, at least leave me a like if you've gotten this far, I'd actually really appreciate it. See, I need the money, and as you can see, I've sunk pretty low. So if you've gotten a Starbucks today, do leave at least a dollar tip. It'd make my day, and I'd be a dollar richer. Stay safe everyone from COVID, and get that vaccine already. Geez, what are you waiting for? A personalized note just for you? Well here it is, go get it. Ok now I'm really done, don't forget to skip the part at the bottom too.
10. Lesson number one, winning ain't everything. Lesson 2, do you own a bike?
9. Boundaries? Sounds like it's coming right out of Stalin's mouth.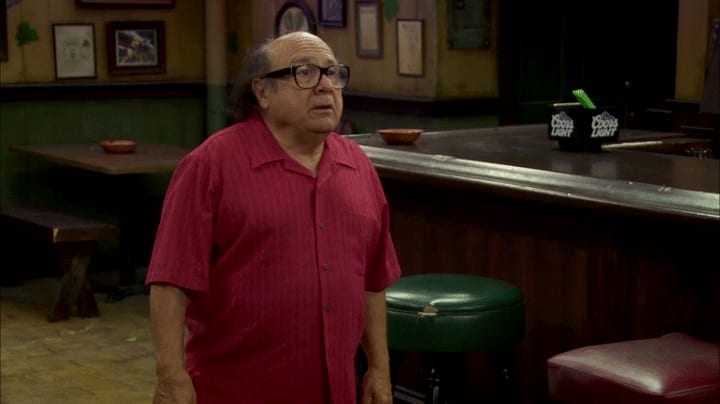 8. Because, drawing a confession out of someone is like doing a beautiful dance; a beautiful dance with a chainsaw.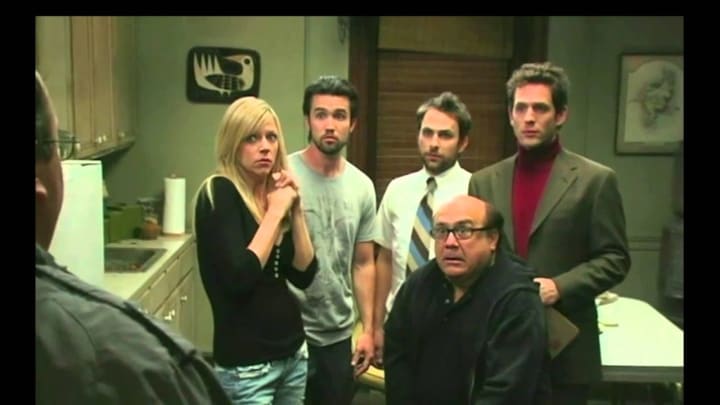 7. A lot of people are bugging their babies these days. I guess babies can't be trusted.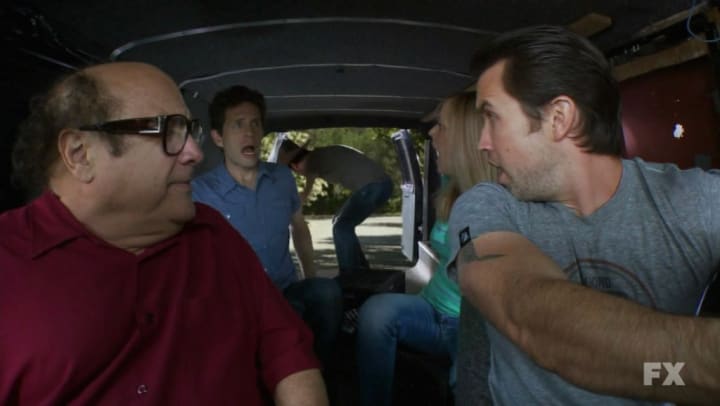 6. You guys! Check out this cool gown. Whoa! Really lets your ass breathe.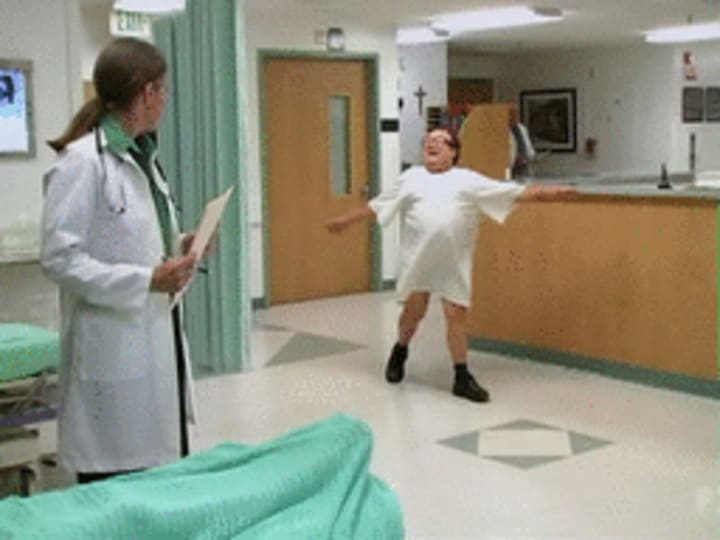 5. Pretend this shoe is something you people eat. Maybe it is a shoe.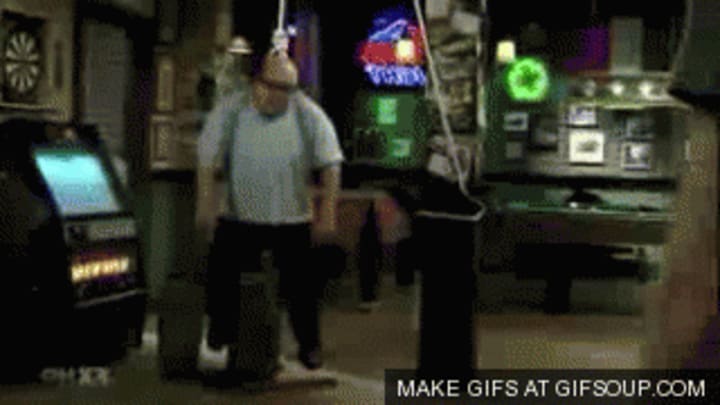 4. I am going to roast like a pig.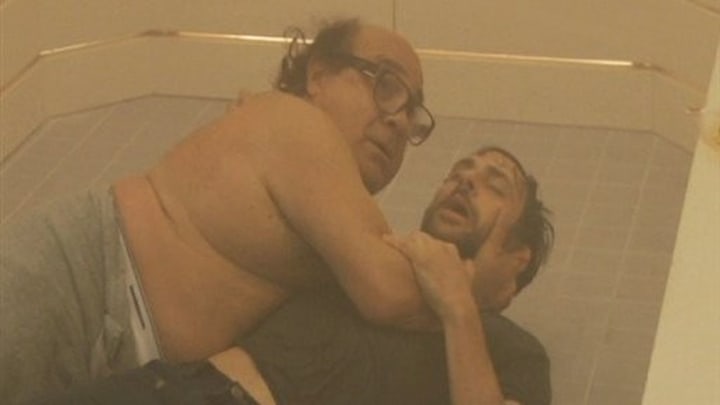 3. Can I offer you a nice egg in these trying times?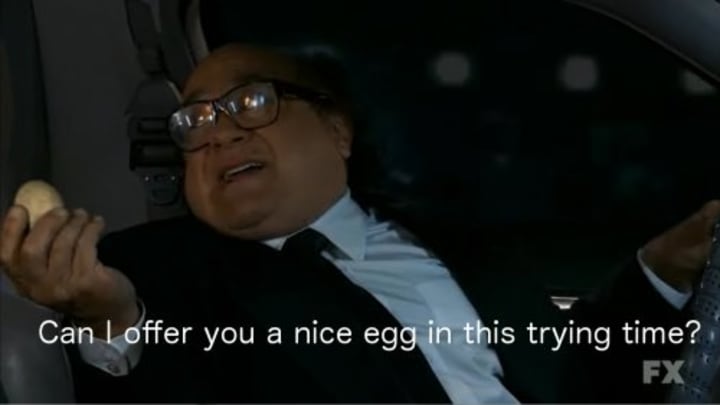 2. So anyway, I start blasting. Bang! Bang! Well, I don't see so good, so I missed.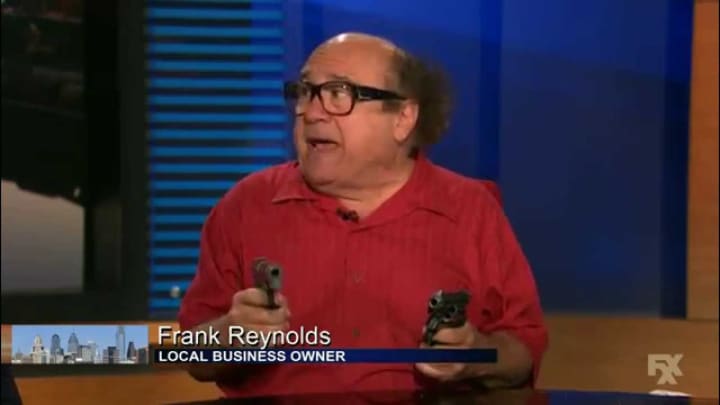 1. I've seen a pig eat a man. In fact, I've seen many pigs eat many men. It was a bloodbath.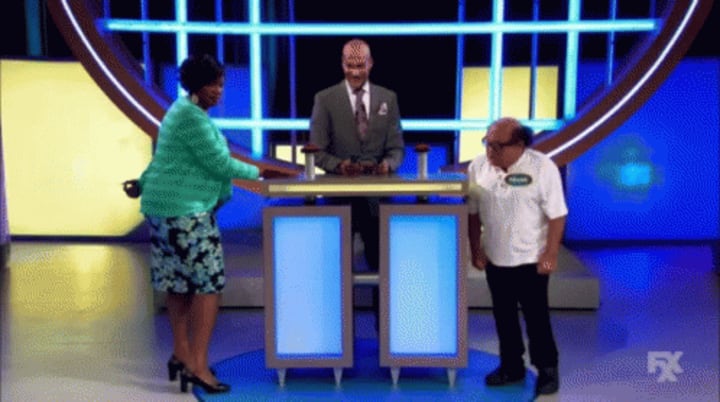 Well, thats it for now, but I will be posting some new material soon. In the meantime, check out some of the other top tens that I've written. I will be writing more lists for everyone's favorite scewed up gang from Philidelphia, but for now, do check out my other lists on my page, as well as some of my poetry. Leave a tip or a like if you enjoyed, and do be on the lookout for more It's Always Sunny in Philidelphia content. Goodbye for now!
comedy
I write about what I like, poetry and my Top Tens.
Nubia & The Amazons #1 DC Comics 2021 Written by Stephanie Williams & Vita Ayala Pencilled by Alitha Martinez Inked by Mark Morales

Have you ever met a devoted bookworm, and have you ever asked them how they feel about the movie adaptations of their favorite book? So often, they respond with the same line: "The book was MUCH better than the film." Said with an air that implies that the whole idea of a filmmaker adapting the written world to the silver screen is doomed to fail. And, indeed, many film adaptations of books do fail. They don't recapture the magic of the original. They forget important details.

The news that Mockney, King, and Guy Ritchie were working on Sherlock Holmes' new film was received by many, including me, with great fear and trepidation.

The Electrical Life of Louis Wain begins on such a painful note of whimsy that I thought I might gag on it. The first time we meet Benedict Cumberbatch, in the role of real life artist Louis Wain, the performance is so mannered, so broad, and so deeply affected that it feels like a Saturday Night Live parody. It doesn't help that the early cinematography choices, handheld and bumpy, looks grainy in a way very similar to SNL shorts, those pre-taped bits SNL occasionally does.

Content warning: This article discusses depression, mental health, and suicide. Lucy Maud Montgomery's Anne of Green Gables series, published between 1908 and 1921, consists of eight books that follow Anne Shirley's life. The first book takes place between 1876 and 1881, and the last book ends in 1918, along with the First World War.

The episode starts where we see Mr. Goha in Goha corp with the mass amount of employees deleting & blocking online content connected to rush duels. We have yet to see the true nature behind the censorship but speculation & fear are what comes of it. As if finally getting something to do, deleting the videos about rush duel comes off as Goha Corp. doesn't want anything to do with it.