Fox Unveils A Spectacular New Trailer For 'The Gifted' — And Introduces Us To A Whole New Universe Of Mutant Heroes
2017 has been a good year for X-Men fans so far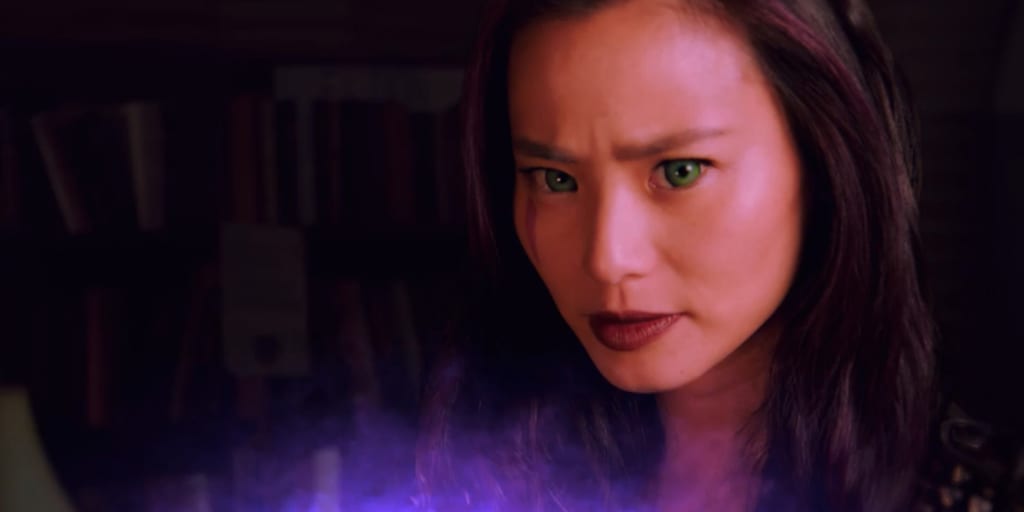 2017 has been a good year for X-Men fans so far; we've had Hugh Jackman's outstanding swan song, Logan, followed up by Noah Hawley's Legion. Now, though, we're getting excited about the next X-Men TV series, Bryan Singer and Matt Nix's The Gifted. Nix and the cast gave lucky fans a few key scenes from the series at this year's San Diego Comic-Con, and left us thrilled at a brand new trailer.
You Never Know You're A Mutant Until It Happens
This stunning trailer - running over three minutes in length - tells you everything you need to know about #TheGifted. It starts by launching the family-centered arc, with the Strucker family rocked as they realize their children are mutants. The scene is set, and from there we're introduced to some of the main cast. The trailer is beautifully dramatic, dark in tone, and leaves your heart racing as the Struckers find their way to the mysterious mutant underground.
It does everything a trailer should do, leaving you longing for more. This trailer captures the heart and soul of the X-Men franchise; it portrays powers as both curse and gift along with compelling characterizes and a narrative that exposes prejudice.
This is an #XMen show for the ages.
The Gifted Stands Apart

Meanwhile, the panel at #SDCC2017 saw showrunner Matt Nix answer a question that's running through everybody's mind. Don't expect The Gifted to cross over with the X-Men films anytime soon; although the show explores ideas that will be familiar to any X-Men fan, it exists in its own universe. The panelists also shot down any idea that The Gifted would ever cross over with Legion; the two series are based in very different realities.
There's a real irony to this decision. Until early this year, Fox planned to officially make Legion a part of one of the movie timelines. They realized that Matt Nix's vision didn't work as part of the same universe as Legion, and decided Nix's was a better fit. Now, though, Nix's show has joined Legion as part of a separate universe.
Why This Is Good News
From a creative perspective, this approach is good news. We've already seen what a wonderfully complex, compelling world Noah Hawley could build when given the chance to step aside from the main continuity. Now Matt Nix gets the same opportunity, and he's sure to indulge in it.
As you see in that trailer, in The Gifted, the X-Men have become the stuff of legends. As Nix quipped at the #SDCC panel, "The X-Men are gone — it's not just that they're too expensive for television." What happened to the X-Men? How has the world devolved into a prejudiced dystopia policed by Sentinel Services? With no need to tie into the films, Nix gets to decide the answers to these questions himself. He doesn't have to worry about the overarching narrative of the blockbuster movies. He has unlimited room to maneuver, and he seems to be reveling in it, promising to explore the Sentinels in a new and creative way. As Nix explained, "You're not locked into one version of the Sentinels."
What's more, the decision to keep The Gifted in its own universe means Nix doesn't have to worry about potential character conflicts. Fans had already suspected that Sean Teale's character, Eclipse, was a reimagined version of the X-Man known as Sunspot. With Sunspot set to appear in Josh Boone's New Mutants, played by Henry Zaga, that character would have been off the table for Nix. Now, with the decision made to keep The Gifted in a separate reality, Nix will never have to face that issue again. While it's doubtful Fox would allow him to use any of the major brands, for fear of brand dilution, he doesn't need to worry about the wide-ranging secondary cast.
So there you have it, True Believers; it seems #MattNix is about to introduce us to yet another X-Men timeline. In this dystopian reality, the X-Men have disappeared, and a desperate young family must find their way to the mutant underground. As with all the best X-Men stories, this sounds to be a tale of prejudice that holds a mirror up to contemporary society. To call this series promising is definitely an understatement for any X-Men fan.