'Four Weddings and a Funeral': S01. E09. "Four Friends and a Secret"
Maya struggles to tell Ainsley about her relationship with Kash. Fearing their relationship may be getting too friendly, Gemma fires Duffy. Zara, unbeknownst to her husband, finds a way for Craig to have a real connection with his daughter Molly. Andrew, because of his love for Tony, has a surprising change of heart.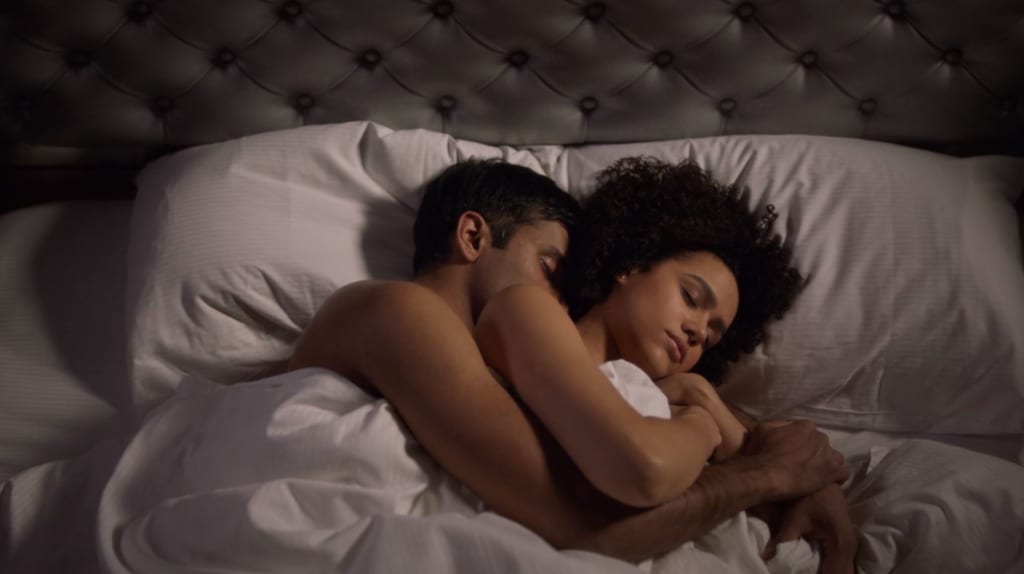 Maya struggles to tell Ainsley about her relationship with Kash. Fearing their relationship may be getting too friendly, Gemma fires Duffy. Zara, unbeknownst to her husband, finds a way for Craig to have a real connection with his daughter Molly. Andrew, because of his love for Tony, has a surprising change of heart.
The latest episode of the Mindy Kaling / Matt Warburton co-created mini-series Four Weddings and a Funeral landed on Hulu Wednesday, 4 Sept 2019. "Four Weddings and a Secret," directed by Catherine Morshead, features a teleplay penned by Meredith Dawson.
What are your thoughts pertaining to the episode? Does everyone in this series have issues being themselves with friends and acquaintances? Each character has their issues expressing their true feelings.
In the closing minutes of the previous episode, after Marcus (Jamie Demetriou) tells Craig (Brandon Mychal Smith) that Maya (Nathalie Emmanuel) is at a wedding with some other guy, the big secret realised. Craig realises Maya is with Kash (Nikesh Patel). Craig was about to tell Zara (Sophia La Porta) that he thinks Maya and Kash are hooking up, but because Zara has earth-shaking news of her own to reveal to Craig, he gets side-tracked.
Across town, Tony (Nathan Stewart-Jarrett) goes to see Andrew Aldridge (Alex Jennings). Tony tells Andrew the real reason he broke off their relationship. Tony is undocumented. Because of the way Andrew planned to vote in parliament on a coming immigration bill, Tony didn't feel that he could continue seeing the Conservative Party MP.
The Morshead directed episode opens with a scene with Maya and Kash in bed together. Maya suddenly realises that she must have a horrible conversation with Ainsley Howard (Rebecca Rittenhouse). Maya is staying with Ainsley. This conversation, if it ever happens, could see Maya looking for accommodations elsewhere.
Meanwhile, at Andrew's home, the MP brings Tony a nice cup of tea. Tony is relaxing in Andrew's bed. After a brief conversation where Andrew tries to convince Tony to continue dating him, Andrew reverses course on his immigration vote.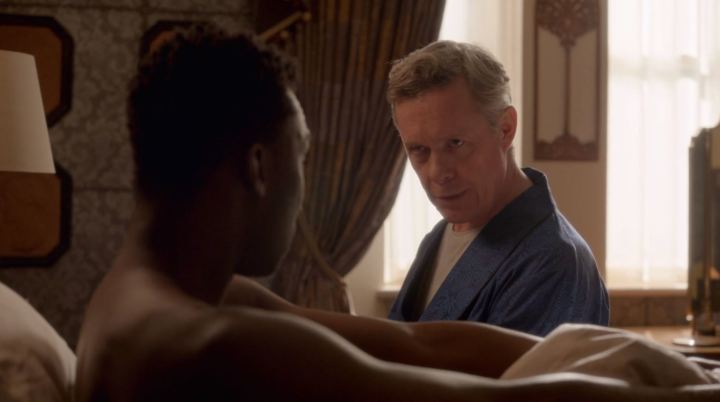 Andrew doesn't want to do something which could potentially hurt Tony, not even hypothetically. Despite his reversal on the immigration bill, the Conservative PM still believes climate change is a hoax. Has he been talking to President Donald J. Trump? That sounds like something the American president would say.
Elsewhere, Craig finally tells Zara his suspicions about Maya hooking up with Kash. Obviously, from Zara's reaction to what Craig tells her, it's clear she doesn't regard Maya highly. Zara seems to think Maya is boring. Is Maya boring?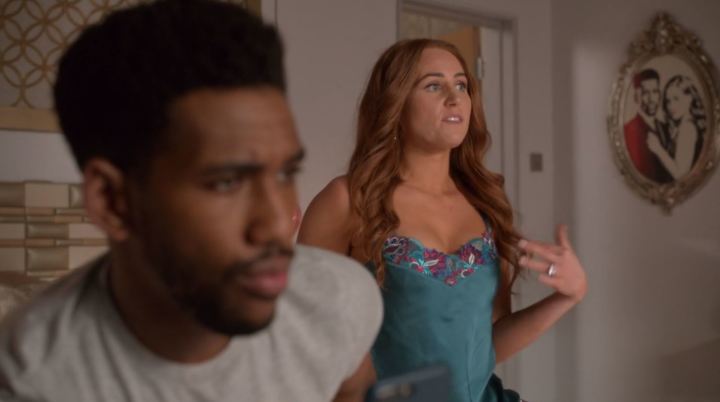 When Craig asks Zara if she thinks he should tell Ainsley or confront both Maya and Kash, Zara doesn't feel he should do anything. Even though Zara is all about not having secrets, its secrets between herself and Craig she opposes. It's not the ones they have pertaining to their friends.
Ainsley has apparently only recently forgiven Craig for something. It wouldn't be right for him to break her heart so soon afterwards.
"Are we living in a Clint Eastwood movie?" Ainsley asks her friends.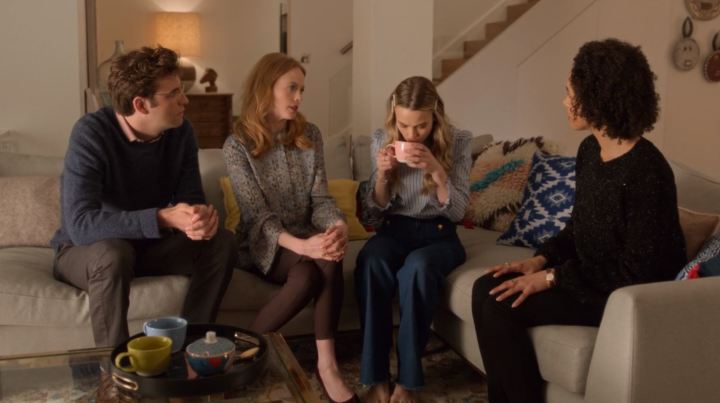 Ainsley is every bit as much interested in Bryce Dylan (Dermot Mulroney) as he is with her. She, for some reason only known to herself, is having difficulty accepting her feelings for the Texan.
Haroon (Harish Patel) is angry with his son, Kash, because he got fired from his job. Kash wants to pursue his dream of becoming an actor. Haroon doesn't see there is a future for his son in acting.
Why do parents feel they can force their children to live out the dreams that they want for them? Why can't they pursue their own dreams?
Is Duffy (John Reynolds) completely oblivious to how Gemma (Zoe Boyle) feels about him? It's obvious to even the casual observer she is interested in him.
"Is it a hot date with one of your Bumble conquests?" Gemma said.
Bumble is a dating app Duffy uses to get dates. Gemma is obviously joking when she talks about Bumble conquests, but her tone quickly changes when Duffy confirms he does have a date with someone he met on Bumble.
Gemma's reaction to Duffy going on a date with someone he met online clearly indicates her interest. The only people incapable of seeing it is evidentially Duffy himself.
Later, Gemma and Duffy have a minor argument which results in her firing him as Giles' (Hector Bateman-Harden) private Latin tutor. All Duffy asked of Gemma was for her to drop him off at the restaurant he was to meet his date. He has absolutely no idea Gemma has any real interest in him beyond being friends.
Ainsley is finishing up decorating Bryce's residence when he returns home with an apparent date. Bryce introduces the lady to Ainsley as Dawn. It's not until later in the episode that we discover Dawn is really Bryce's sister, not his date.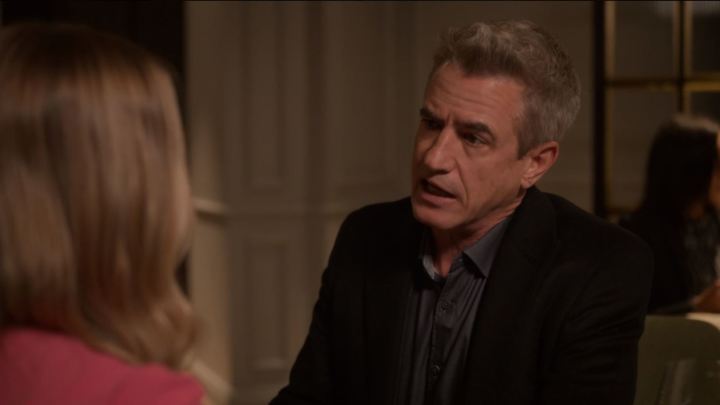 The restaurant scene where Bryce shows up in the middle of a date Ainsley is having with some guy she met on Bumble is brilliant. They finally address their feelings for each other. Naturally, the person Ainsley was on a date with was kind of miffed but that's life. If it doesn't work, it doesn't work.
Craig can't help but think of his daughter Molly (Uma Warner), but because he promised Julia (Ashley Madekwe) that he'd stay away from her, he has no contact. It's complicated. Craig is regretting having signed his parental rights away.
Without Craig knowing about it, Zara visits the law firm Julia works at so that she could speak to her about Craig seeing Molly. Zara talks Julia into letting Craig attend at least one of Molly's football matches.
Do you recall when Maya was looking for someone else to work for because Andrew is far too conservative for her liking? A surprise telephone call from the recruitment agency takes Maya completely off-guard. There is a potential job interview, but it means Maya travelling back to New York. Is this something she wants? It will take her out of Kash's orbit.
Maya gets the job. Unfortunately, because Kash doesn't feel he can leave his father and brother. Unbeknownst to Kash, Haroon is listening to the telephone conversation he's having with Maya. Haroon tells his son that he'll support him moving to New York if that is what he wants.
Maya tries for a second time to tell Ainsley that she and Kash are seeing each other, but the conversation turns to Bryce. This is the second time Maya has tried and failed to tell Ainsley about her relationship with Kash.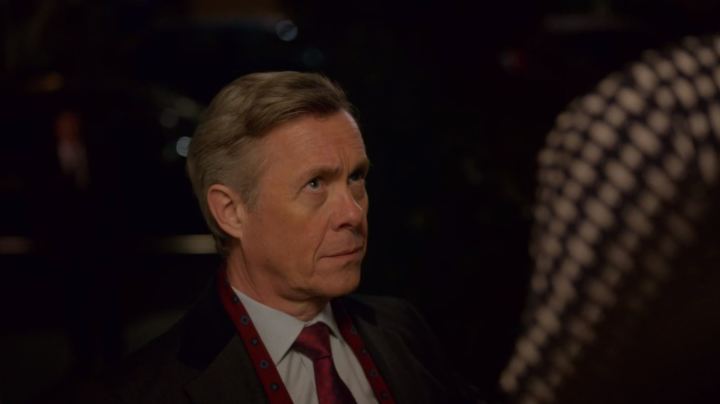 Andrew asks Tony to marry him, but Tony says no because of the way the MP intended to vote on the immigration bill.
At the eleventh hour, primarily because of the way he feels about Tony, Andrew votes against the bill. It's Andrew's vote that sees the bill defeated. Andrew sticks it to his own political party by voting against the immigration bill, but he saves his own humanity.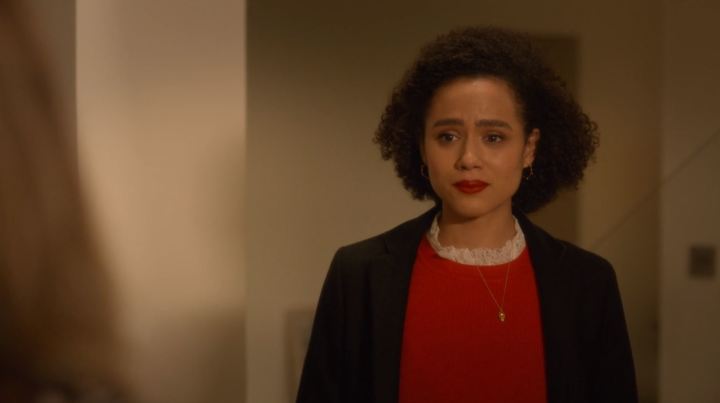 In a confusing conversation pertaining to Maya, Ainsley learns Maya and Kash are seeing each other. Not surprisingly, Ainsley kicks Maya out. Maya goes to Kash to tell him that it's not going to work.
All the main characters in this episode are having significant issues accepting their feelings. What's the problem acknowledging feelings for someone that you love?