Four Things You Might Have Gotten Wrong from Gillian Flynn's 'Gone Girl'
There are some misconceptions about Gillian Flynn's 'Gone Girl' you might not have even realized you carried.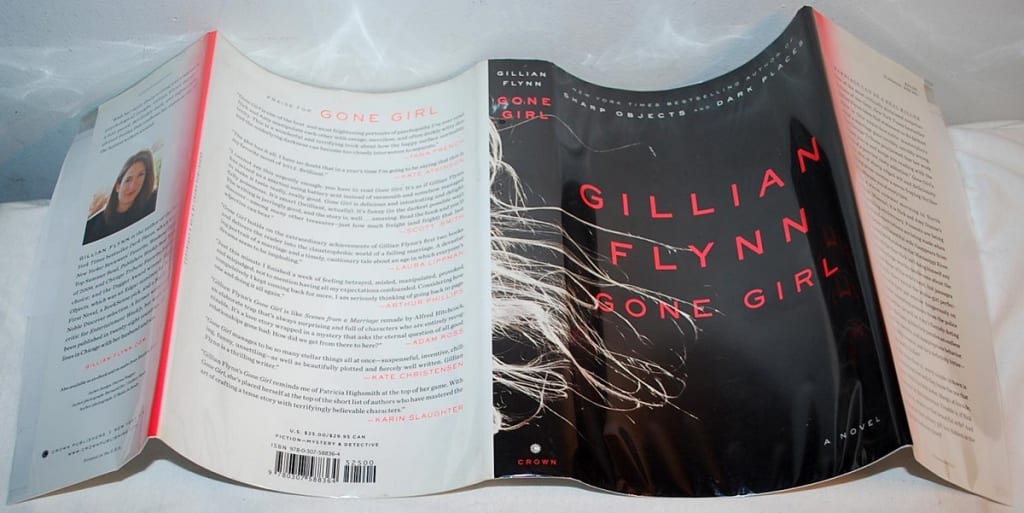 Gillian Flynn is an accomplished author and some of her works with the most media attention include:
Sharp Objects
Dark Places
Gone Girl
It's that last one that we're going to look at today. The book was published in 2012, and we saw it grace the silver screen in 2014. It was met with critical praise, but its viewers had some severe misconceptions about it.
1. Gillian Flynn is a novelist.
One of the first things to point out is something that Gillian Flynn herself has pointed out in interviews—that she's a fiction writer. She's said that she often goes out, goes to parties, or meets fans, and she gets the same reaction, in her opinion, rather disheartening reaction. That is, Flynn says that she's often told something along the lines of "Oh, you're actually really nice!" and that this is typically paired with at least a little surprise if a not apparent disappointment. They assume that someone who can make something so psychologically and visually frightening must be frightening herself.
Flynn expresses the importance of recognizing her works as fiction, while you enjoy them.
2. The story isn't about "women being crazy".
Feminist theory is a common approach to books and film, which focuses primarily on what a storyline means when it comes to gender-related issues, patriarchal roles, and similar concepts. It's become particularly popular among the younger generation. Many college students have written their works from this perspective, rather they've tackled independently or put their thoughts into polished words with the help of an essay writer from an educational platform like this one. Why is this important? The perception of the movie.
Particularly, there were a lot of comments about the movie concerning "all women are crazy" and, even more concerning, that women frequently lie about rape and domestic violence, as the character Amy Dunne does.
Some critics have blamed movie makers and Flynn herself for this audience perspective, asking why would she make a world that represented exactly what women are trying to fight against.
On the other hand, some see this as a gross double-standard because when audiences see a movie with a male protagonist doing despicable things; it's more often chocked up to a scary movie. When this story showed a harrowing storyline, though, the antagonist was criticized under the guise of being a poor representation of all women.
In the end, both of these views have strong contenders on both sides. The ones on the side of Flynn have a good point—is there a double-standard to expecting all women in writing to focus on changing the opinions of prejudiced viewers? Yet other viewers are fair to point out the current social climate. All in all, this controversy wasn't what Flynn intended.
3. The story is a "boy hates girl".
Gone Girl stands as pretty much the antithesis of your average "boy meets girl" story, that we see in rom-coms constantly. However, it goes to paint the story as rather flat to sum it up as the opposite—"boy hates girl." This simply reduces it down to husband and wife hate each other so much that they devolve into this level of calculated chaos.
Instead, the characters meet and they do love each other enough to commit to marriage. The story is about that marriage devolving into worse and worse treatment to one another, until the movie's rather terrifying main plot. Without considering this backstory, it's easy to see the plot as rather two-dimensional, and make the story much less impactful than it is. Gone Girl will never be a feel-good movie, but it's important to give it the full attention to its concepts as a psychological thriller.
4. The ending wasn't supposed to be as controversial as it was.
When a conversation turns to Gone Girl—especially true with the film adaptation—was the controversy surrounding the ending, but when interviewed about it, Flynn said she didn't expect the ending to spark the conversation it did. While it was rewritten near the end of the project, the idea was generally the same. She states that she never thought Amy would get away or be killed off, but that she thought it would be out of character and anti-climactic.
She also goes into her thought that killing her off would lead to complications as well. Would Nick kill her after all of this? Would he revert back to having other people do his dirty work and have her killed? She says that she did think through that ending, but didn't see how it would fit.
The public opinion of Gone Girl isn't always representative of what Gillian Flynn intended or put forward. Hopefully, with these misconceptions analyzed and brought into the light, you can give it a second look.