Four Shows to Watch if You Loved Criminal Minds
And Why You Should Watch Them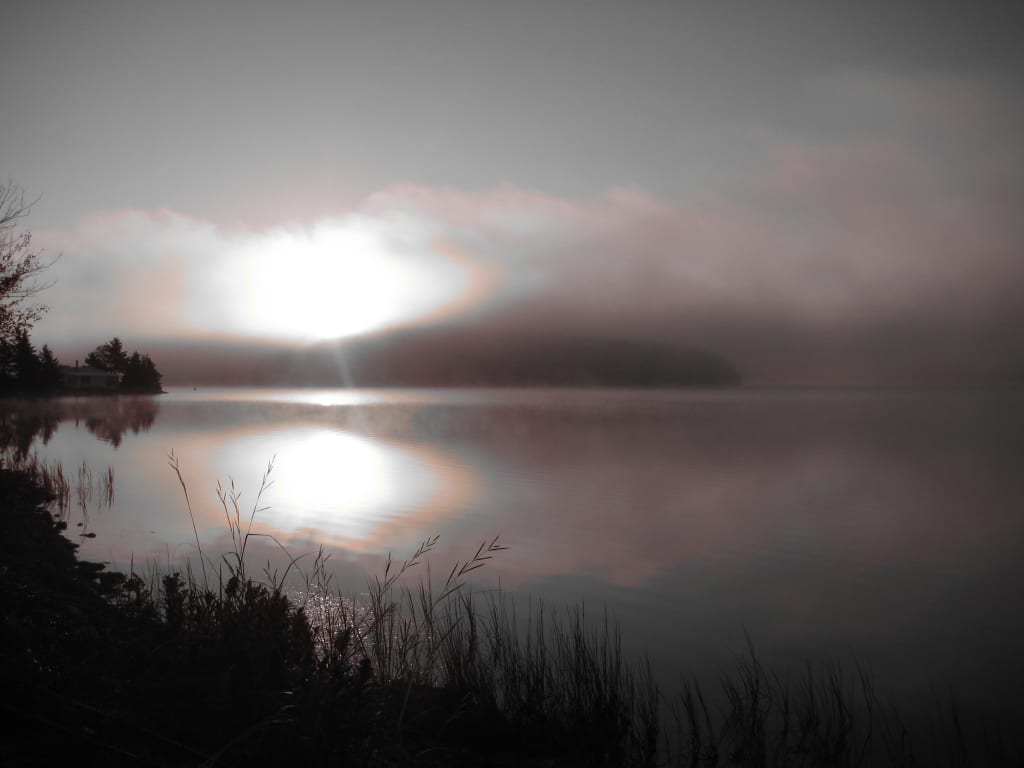 So you've done it. You've spent the last few months binge watching all fifteen seasons of one of the best criminal shows running (did I say the last few months? It's lockdown, it's probably only been weeks, yeah?). It's only recently that it has come out that the streaming service, Paramount + will revive the series for a sixteenth season, potentially more. But, if you love to binge watch shows, and hate waiting each week for another episode to come out, and particularly if you loved criminal minds, here are four more binge worthy shows you'll love.
1. Lie to Me (2009-2011)
Not going to lie (pun intended I suppose?), this show was an instant favorite the moment I watched the first episode. The premise was different than most of the shows you'll see on this list. Though they were used to help solve crime, they did so in a unique fashion. No, this wasn't your classic detective show, it was based around "The Lightman Group", a group of individuals who specialized in one thing: lying.
Cal Lightman is indeed an interesting character. He has no filter, and isn't afraid of getting what he needs; the truth. He is only one of the characters you'll find yourself drawn too in this show.
Though this show only lasted for three seasons (and believe me, I was less than impressed upon its cancellation), it is well worth watching. The Lightman Group, headed by Cal Lightman, specialized in facial expressions and body language to assess whether or not someone was telling the truth. The group helps local and federal enforcement using their techniques.
The premise of the show is what got me hooked. Wouldn't it be interesting to see the different body language and micro expressions people use when they're lying? You find yourself studying along, as if you're going to become an expert in the detection of lying.
Despite being cut too short, definitely give this show a chance, you might find what you learn helps you in day to day conversation!
Stream Now! On Disney+
2. Numbers (2005-2010)
Now, here is another crime show with a different premise. I discovered this show with my sister back when the first season premiered in 2005. I was instantly intrigued by the nature of this show. Instead of your typical law investigation methods the FBI team headed by Don instills the help of his younger brother, Charlie, who is a mathematical genius, who is a consultant with the FBI as well as a professor at CalSci. Indeed, after all those years of pointless math in middle school and high school, it was indeed intriguing to see that all of it was not pointless! Math can be used in a number of different ways, some of which assist in the solving of crime!
The relationship between Don, Charlie and his father is strong, as they all often can be seen consulting on cases together. Indeed, one of the things that drew me into this show was the different approach they took to running investigations, and the different relationships and story arcs that were explored.
Much to my dismay, the show ended in 2010 after just six seasons. But like all good things, they must come to an end. I don't want to give too much away by divulging into too many details of the show, but I will say this: Numbers has no shortage of interesting and different characters, drama, and of course, our favorite, solving of crime.
Stream Now! On HULU
3. The Glades (2010-2013)
So, this show is a little different than the other ones on the list, but it doesn't make it any less worth your while. The Glades was a show about a cop who moved from Chicago to a bright, sunny, town in Florida and joins up with the local police unit there. He often was in disagreement with his former boss, so he decided to pack it up, for a more laxed lifestyle. Obviously upon arriving, he realized this was not to be the case. It's different than the other shows on this list because of its premise; it's just like any normal crime solving show. There's nothing to differentiate itself from the others. So, if this is the case, then why give this show a chance?
I can't explain what drew me into this show, but it was able to keep my interest, Along with solving crime, there is a bit of side drama that keeps you on your toes, and keeps you interested in following along on the show.
Without giving anything away, it's hard not to be angry at this shows cancellation; what ended up being the final season ended on a thrilling cliff hanger that ultimately, we never got to see the result of. So, while this show is definitely worth watching, don't be too disappointed when it suddenly ends, a lot of your questions unanswered!
Stream Now! On HULU
4. The Blacklist (2013-Present)
Here's one of the only shows on this list that is actively still in production. The Blacklist is definitely not your 'run of the mill' crime fighting show. In the very first episode, Raymond Reddington (who finds himself at the top of the FBI's most wanted list) turns himself in, conveniently on the same day new agent Elizabeth Keen is set to start. This obviously doesn't sit well with Harold Cooper, or Donald Ressler, who has been actively chasing Reddington for years. Now, all of a sudden, he turns himself in with one demand and one demand only; he speaks only to Elizabeth Keen.
This show has no shortage of drama; sometimes, it almost seems like there's too much going on. There is constantly an agenda for Reddington, who, in exchange for being a free man, agrees to let the FBI in on a little list: The Blacklist. The Blacklist is a list of some of the world's worst criminals; ones to which not even the FBI is even aware of. But while Red is giving these names, he's doing so with purpose; after all, why would the world's most notorious criminal just give himself up for no reason?
Indeed, this show is constantly going in a direction you least expect; they're constantly going where you least expect; but this is what keeps you watching. It's hard not to watch episode after episode.
The only downside is of course, having to wait for the next episode to air once you make it to season eight. But while that's the case, you'll find yourself unable to wait for more, as its interesting plot lines keep you intrigued and constantly on your toes.
Stream Now! On Netflix