Best of Netflix
For Better or (Mostly) Worse, 'The Kissing Booth 2' is More of the Same
WHY IS THIS MOVIE 132 MINUTES LONG?!?!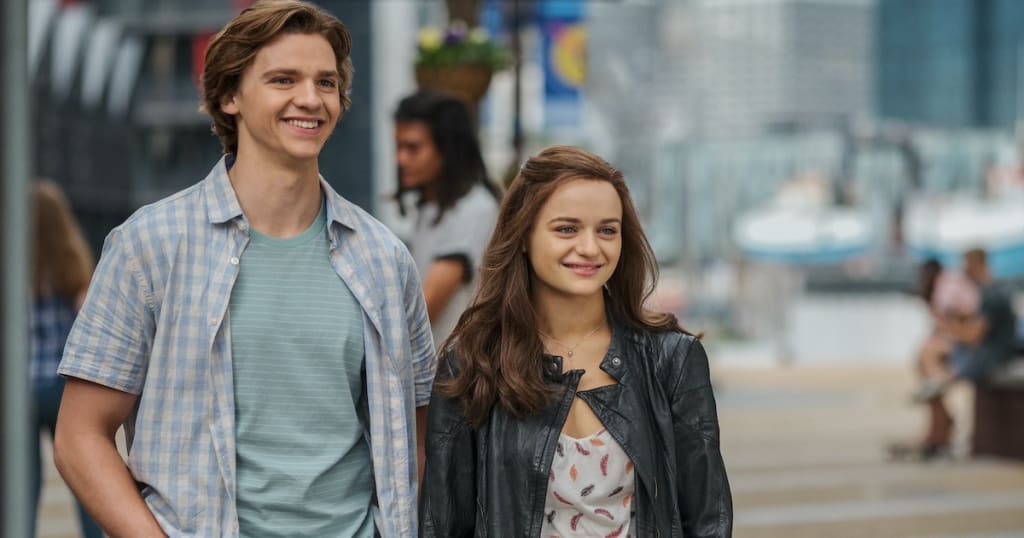 Netflix
2018 was a big year for Netflix as they finally began to figure out their original content production formula. Specifically, producing as many romantic comedies as humanly possible. From To All the Boys I've Loved Before to Set It Up to even The Kissing Booth, Netflix finally realized a portion of the moviegoing audience was severely underserved in theaters and on other streaming services. It's fair to say this was also the first leg in the Netflix star machine, with actors such as Noah Centineo, Lana Condor, Zoey Deutch, Glen Powell, Jacob Elordi, and Joey King all increasing their fame drastically.
Two of these movies are delightful, the third is The Kissing Booth. Regardless, the film was insanely popular, especially with teenagers. (With a title like "The Kissing Booth", it's basically catnip to younger audiences.) Naturally, it was only a matter of time before The Kissing Booth 2 came, which doubles down on everything from the first film, including the length.
A Single Improvement!
The most off-putting element of The Kissing Booth was how the camera leered at Joey King's body, commandeering a story of an awkward girl becoming a woman and finding love into something far more lascivious. It's even more disturbing when you think about how Joey King's character, Elle Evans, is only 16 or 17 years old in the first film. Those elements are still there in The Kissing Booth 2, but definitely reduced, as if director Vince Marcello heard some of the criticism thrown his way. Hooray for (insubstantial) progress!
Instead, the film is mostly concerned with Elle navigating her long-distance relationship with Noah Flynn (Jacob Elordi) now that he is nearly 3,000 miles away at Harvard while also applying to colleges of her own. However, rule #19 of Elle and Lee Flynn's (Joel Courtney) absurd list of friendship rules (which are the cause of literally all the tension in these two movies) states that besties must go to the same school as each other. So, because this movie refuses to have two characters have a reasonable conversation for more than fifteen seconds, Elle decides to apply to Boston area schools behind Lee's back as he gets more and more excited about the two of them going to UC Berkeley. (This is also one of those teen movies in which the only college options are Ivys and California state schools.)
Along the way, Elle suspects Noah is cheating on her with Harvard girl Chloe (Maisie Richardson-Sellers) in one of the most laborious and frustrating cheating subplots you'll see and also gets entangled with the new hunk in school, Marco (Taylor Zakhar Perez, the latest mid-20s actor to play someone in high school in these movies.) She also plays way more Dance Dance Nation (I guess Dance Dance Revolution still wouldn't let them use the name) than I ever cared to see in my life.
So maybe there isn't much "improvement" going in on The Kissing Booth 2. More so shifting the focus to new, equally undesirable interests.
The (Non) Female Perspective
Out of all the problems with The Kissing Booth 2 (So. Much. Dancing.), the worst of them all is the lack of any female creative involvement in what is mostly a female-centered story. Vince Marcello returns to write and direct with Jay S. Arnold earning a writing credit as well, and they have absolutely no idea how to write a female character outside of her crying over her relationship. The Kissing Booth 2 not only fails the Bechdel Test, it breaks it completely. Any time Elle isn't sulking, she's acting as a mid-40-year-old guy's approximation of what teens are like, which means endlessly hitting the arcade and saying "bro" every other line.
...
READ THE REST OF THIS REVIEW ON OUR WEBSITE: https://moviebabble.com/2020/07/25/for-better-or-mostly-worse-the-kissing-booth-2-is-more-of-the-same/