Five Movies About the Movies
"I think cinema, movies, and magic have always been closely associated. The very earliest people who made film were magicians." - Francis Ford Coppola
Hollywood makes movies about every avenue of life. There are movies about space, the ocean, the creatures of the ocean, and there's even movies about treasure hunts. You'll find that each beloved moving picture has no bounds on what subjects to tackle and express with each flicker of the frame. Or rather, the filmmakers of such movies find that there is no subject, place, or theme that cannot be explored. With that being said, it is no surprise that Hollywood and filmmakers everywhere like to make pictures about the process of filmmaking, going to the movies, and Hollywood itself. Hollywood loves talking about Hollywood, so there's no shortage of great pieces of film that have expressed the artistic endeavors of being a filmmaker, actor, or lover of all things cinema.
It's fun to watch the behind the scene's action from watching films about Hollywood. Even the themes that these movies elicit are exciting and deeply informative about the culture of Hollywood and the business of movie making. Some movies about making movies have revolutionized filmmaking through valid themes of racism, sexism, and addiction. But moreover, movies about making movies are beloved around the world because people who are passionate about their art are addicting to watch.
Once Upon a Time in Hollywood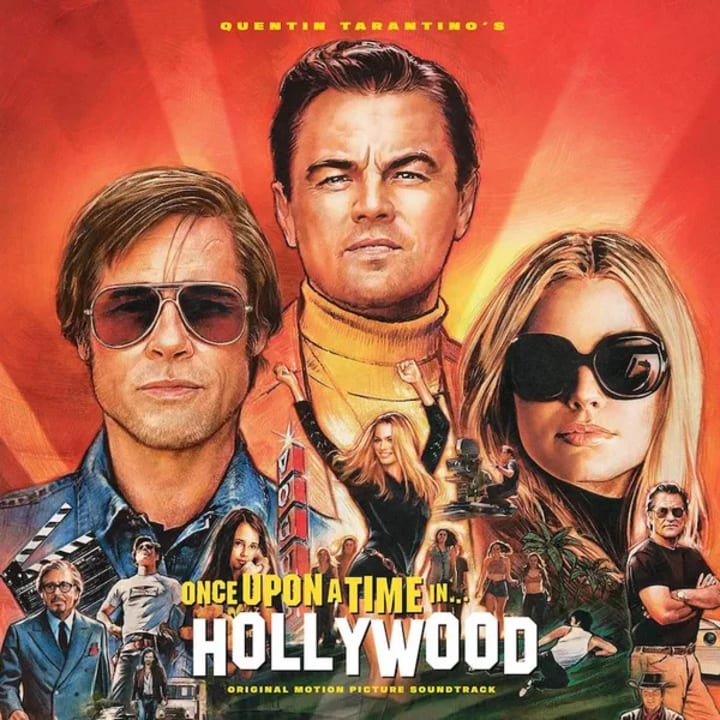 Quentin Tarantino has often expressed his love for all things movies. In his famous work such as Pulp Fiction and Reservoir Dogs, he references films of old from any genre, era, and country. It comes as no surprise then that he would dedicate his love for filmmaking and movies with an entire feature length film, Once Upon a Time in Hollywood. Even the title is an ode to the great Spaghetti Western director, Sergio Leone. He's known for films like Once Upon a Time in the West and Once Upon a Time in America. But just because Tarantino loves moviemaking does not automatically ensure a great picture about filmmaking.
Once Upon a Time in Hollywood is an incredible movie about movie making because it perfectly captures the culture of Hollywood, emphasizing the iconic nature of being a part of history through the movies and capitalizing on the dangers of cult-centric ideas. With Tarantino reincarnating the likes of iconic actors of the silver screen like Steve McQueen, Bruce Lee, Sharon Stone, and Roman Polanski, each frame is able to perfectly capture the nostalgic nature of being a star, an actor, and even a stuntman. Tarantino even managed to add Leonardo DiCaprio, replacing Steven McQueen's Cooler King, into one of the most loved films during that time: The Great Escape. His continual nod to directors, actors, and their life behind the camera can be seen in Cliff Boothe, the stuntman to Leonardo DiCaprio's Rick Dalton.
As the story goes, Tarantino modeled the character of Cliff Boothe after two stuntmen. But Hal Needham, one of Boothe's inspirations, lived a life similar to that of Tarantino's characters in his glamorously styled film. Hal Needham and Burt Reynolds were great friends during the 1950's. Needham was Reynold's stunt double and performed numerous dangerous stunts for him, but they were close friends because of the industry, much like Boothe and Dalton. Tarantino managed to grab inspiration from behind the camera as well as the history and characters from in front of it. His love for movie making can be seen through the use of these fictional characters, the set pieces of old Western films and even the Playboy Mansion, and the tragedy of being a victim of it all. To top it all off, it's always fun to watch old, beloved characters come back to life.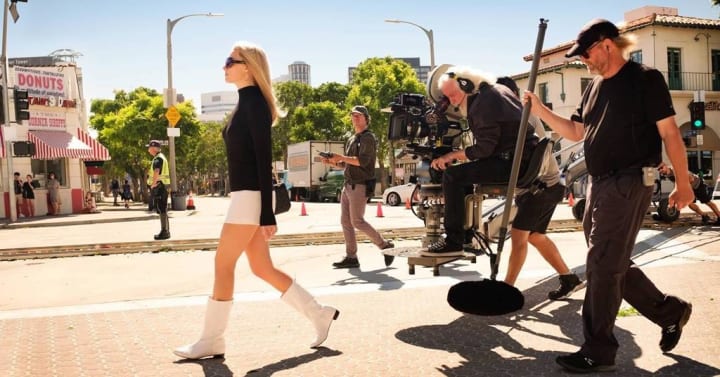 Hugo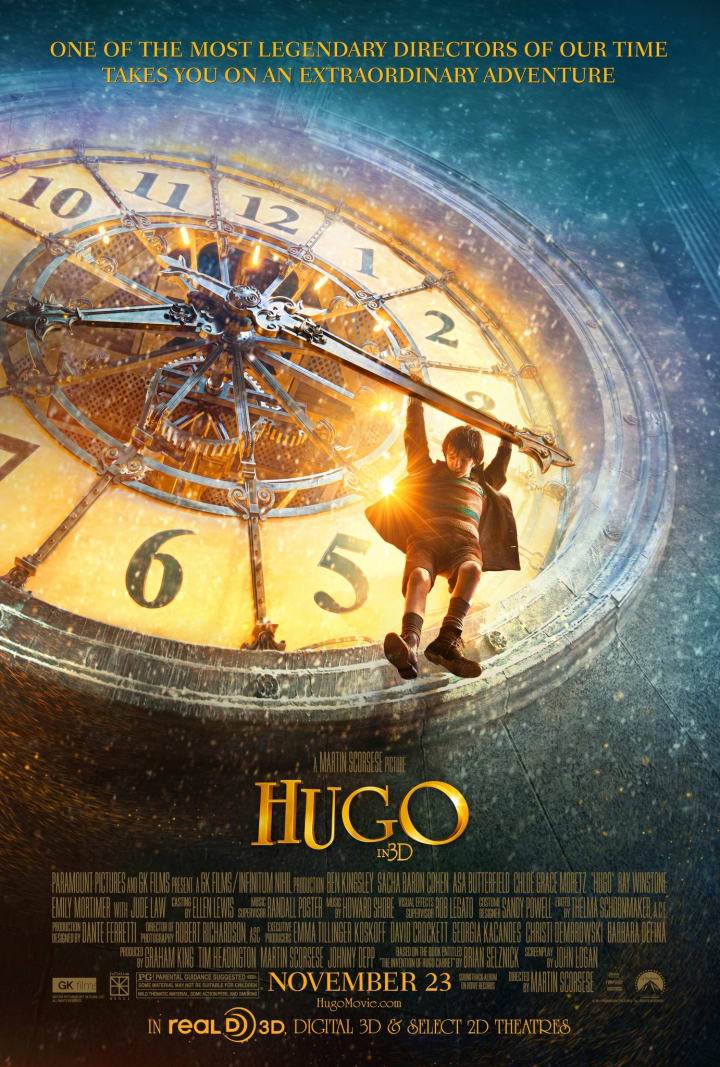 Martin Scorsese is a beloved filmmaker for making the likes of Taxi Driver, Goodfellas, King of Comedy, Raging Bull, and much more. But he is also well-known for advocating for film history, film restoration, and film education. He's been quoted saying, "Movies touch our hearts and awaken our vision, and change the way we see things. They take us to other places, they open doors and minds. Movies are the memories of our lifetime, we need to keep them alive." And he's tried to do just that. Scorsese is not a regular cinephile; he is in love with film. So it didn't come as a surprise when he decided to create a film about making movies, and the story behind George Méliès, the iconic film director of the silent film era.
George Méliès was a pioneer of a filmmaker. He made A Trip to the Moon, which inspired more great films of the following decade and more. One of the great directors of the 21st century, Terry Gilliam, is quoted saying that Méliès was the "first great film magician." Scorsese managed to capture Méliès magic in Hugo by reincarnating his set pieces, the production process, the magic behind making a low-budget movie of the early silent film era, and the harrowing story of being forgotten by the masses and finding financial ruin. While this film doesn't exactly utilize iconic actors of the silver screen to capture nostalgia, Hugo's magic is its ability to express that movies are life and vice versa. Richard Corliss wrote for Time, stating that this was Scorsese's "love letter" to cinema. The movie managed to capture the price of loving your art too much. And Méliès was the man to tell that story through.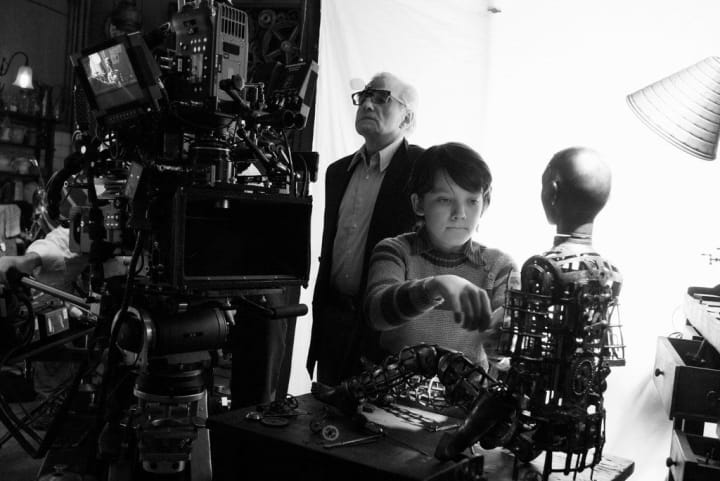 Hollywood Shuffle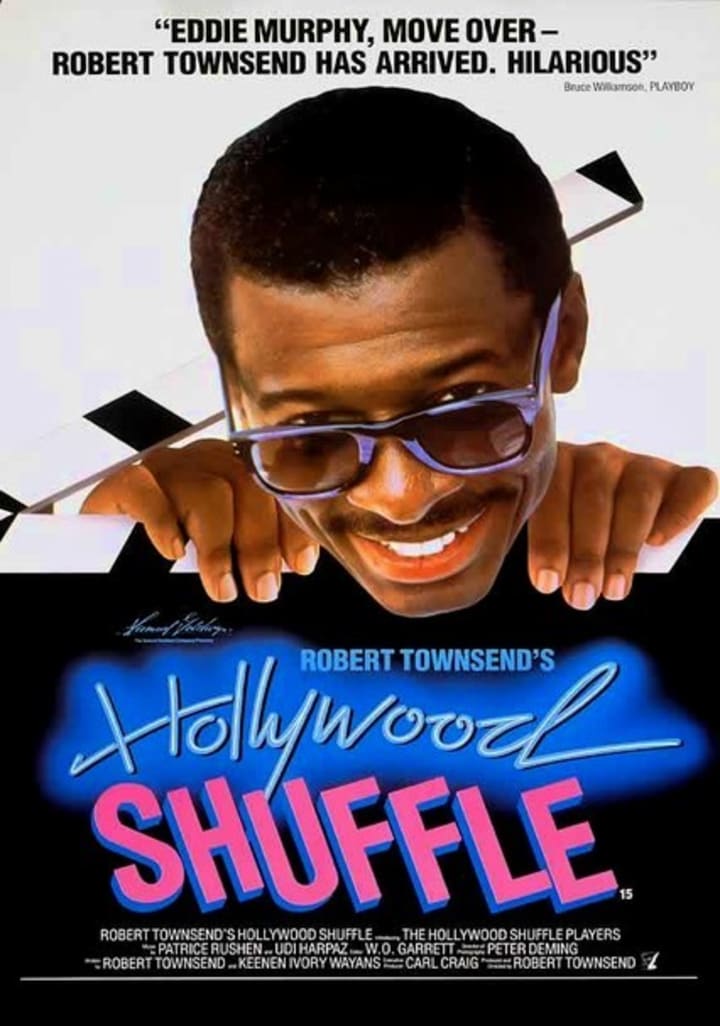 There are some films that express the joy of movie making through reincarnating iconic actors and directors of the silver screen. Then there are some who tell stories about movie making because of their adoration for cinema. But with Hollywood Shuffle, directed by Robert Townsend, it's an entirely different but relevant story. The movie is a behind-the-scenes portrait of racism in Hollywood, particularly towards African American artists. The satirical comedy explores racism and stereotypes, championing agency for those who are often stripped of it to make a living as an actor of color. Though Hollywood loves to make movies about Hollywood, the romanticized idea of moviemaking often drifts over the darker truths of the behind the scene's action. That is, the blatant racism some must endure. Though Hollywood Shuffle is not an ode to cinema in the same vein as Tarantino and Scorsese, it offers a different but heartfelt letter to Hollywood. Richard Harrington of The Washington post once wrote about the movie, "[Hollywood Shuffle] a film whose budget (or lack thereof) doesn't show nearly as much as its heart." Movies about movies are important, but with this one, it dared to strip Hollywood of its romanticized view the public often takes of it and ended-up with a classic that many can fondly look back on and relish in.
The Bad and the Beautiful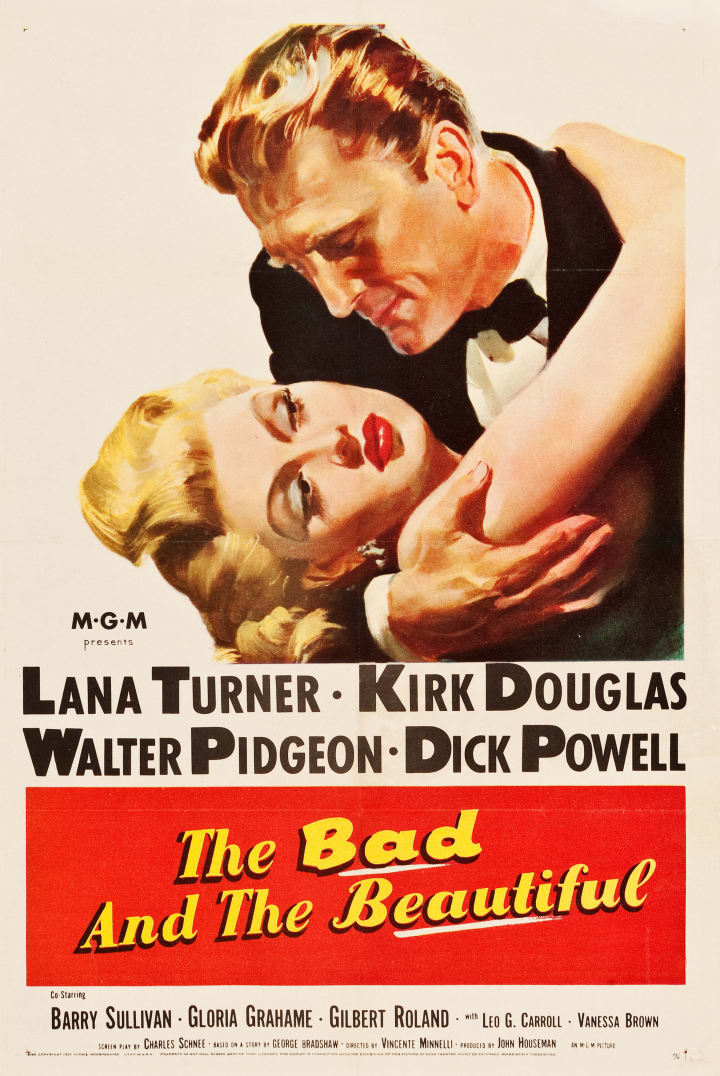 One of Vincent Minelli's most strikingly beautiful films, The Bad and the Beautiful follows the life of a Hollywood star Jonathan Shields, played by Kirk Douglas, who has fallen from the graces of his audience and peers. In his return, many tackle the idea of collaborating with the man who sought to end their careers and manipulated them years before. Many have argued over whether the film is using real-life characters to model the story and its people after. Some even claim that Minelli modeled one of the character's after his ex-wife, Judy Garland. While it is unsure whether Minelli tried to reincarnate actors from his lifetime, he did try to take a postmodern approach to his highly-praised film. That is to say, Minelli used footage from his earlier films and ingrained it into the story of Shields. One could almost wonder whether he thought of himself as Shields.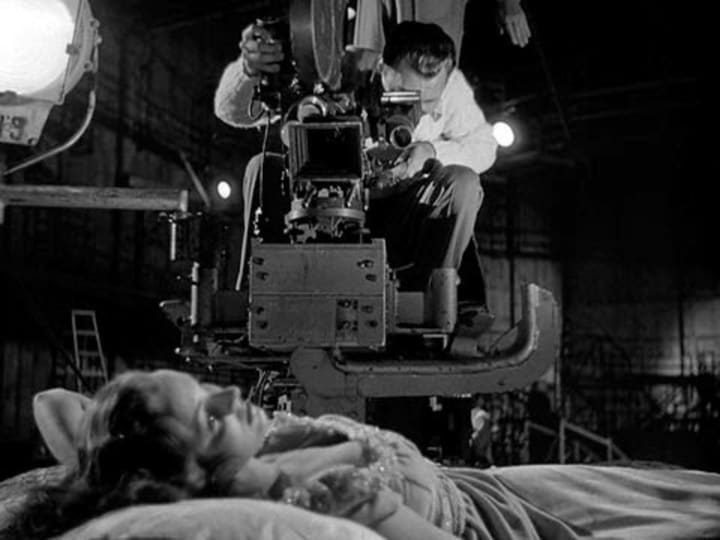 Vincent Minelli was said to have avoided making movie musicals after leaving Paramount until he came across The Bad and the Beautiful. The film reinvigorated his love for making movies. Though he loved making movies, as seen in every frame of his films, The Bad and the Beautiful was laced in dread and horror. Minelli explored the dark reaches of Hollywood, touting the idea that praise and adoration through the picture making business is incredibly intoxicating but deceitfully dangerous, as reflected in the character of Douglas' Shields. It's no surprise, then, that films of the same criticizing nature of Hollywood would follow: Sunset Boulevard and A Star is Born. While his adoration for filmmaking drove him to craft a dark, gleaming picture about lost hope and artist's dark desire, Minelli criticized the whole of Hollywood with one fell swoop and one trademark boom camera sweep.
Cinema Paradiso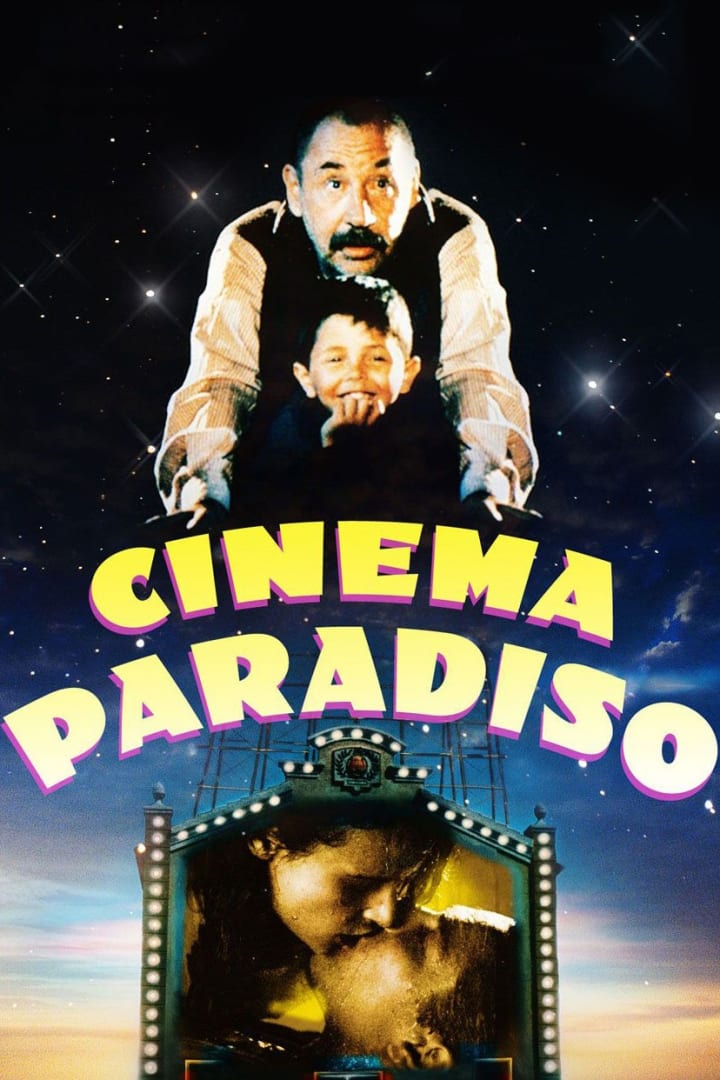 The famously beloved Cinema Paradiso directed by Giuseppe Tornatore is more of an "origin story" about a filmmaker finding his voice rather than the behind the scenes of making pictures. But unabashedly, Cinema Paradiso highlights the joys of being a filmmaker, an audience member, and the inspiration of an aspiring artist. The Italian film follows the life of a young boy named Toto who develops a father-son relationship with the local film projectionist at the only theatre in their small town. The movie shows his life before he became a filmmaker. It is his origin story of how he came to love the movies and the little cinema in his hometown. The film celebrates movies by showing clips of historic films from the silent age of cinema to Toto's modern time, projecting them on a white screen that fills the small theatre with light. In other words, the history of movies evolve with Toto side-by-side right before our eyes. Cinema Paradiso celebrates movies as an artistic endeavor but also as something that is to be loved like a best-friend, sibling, or parent-figure. Making movies about movies is no easy task. And with Tornatore's Cinema Paradiso, you can see slices of love within each frame because movies inspire the world, and what better way to showcase your love of making movies than to present a film about being in love with it?
___
As always, thank you for reading :)
About the Creator
Welcome to my digital diary!
I have a vast but useless knowledge of cinema, and I just love to write.
You can expect to find random articles regarding various subjects, poetry, short stories, and anything film related. Happy reading <3
Reader insights
Be the first to share your insights about this piece.
Add your insights