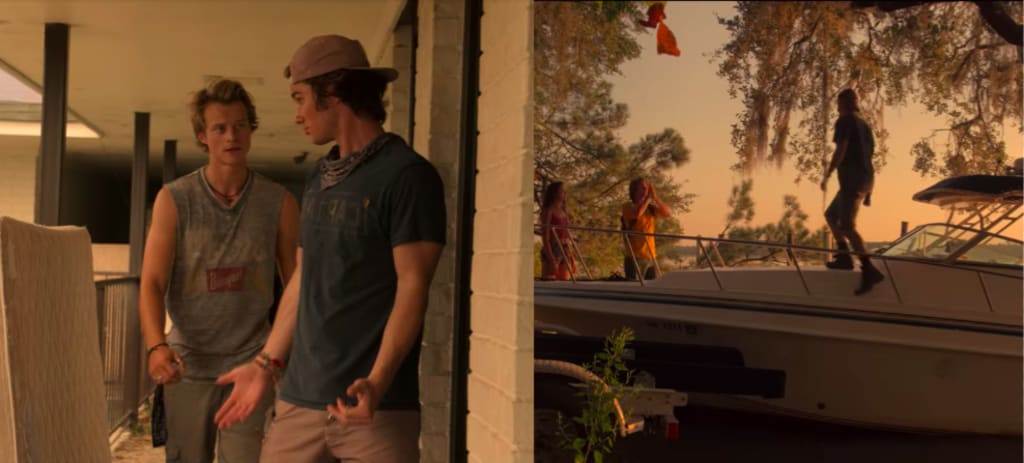 Let's be honest, we've all been obsessed with Outer Banks for the last month ever since it hit Netflix. So, I thought it would be fun to discover what the first and last lines were of each of the characters. All the characters changed and experienced so much, especially to do with prioritises and relationships. (I mean remember when Sarah was with Topper, feels like a long time ago huh)
From Ward to Kiara, and Pope to Wheezie, I have gathered all their first and last lines of the first season of Outer Banks. So, no matter whether you're more John B or JJ, this list is for you.
John B (Chase Stokes)
1x01 Pilot - 1x10 The Phantom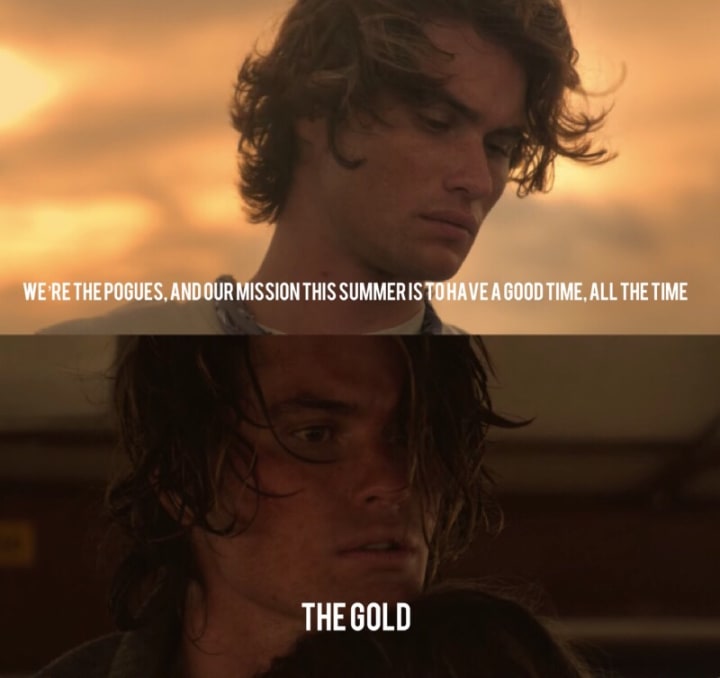 First line = John B and his narration period. The beginning of the first episode is pretty much John B just catching us up to speed with the ins and outs of Kook and Pogue life. Also, love a good Pogue adventure moment, just teens breaking in to construction sites... normal things.
Last line = As we can see John B's prioritises are just slightly different... Who knows if this is what John B meant by having the funniest summer (I'd guess not), but it might just land them some cash.
Pope (Jonathan Daviss)
1x01 Pilot - 1x10 The Phantom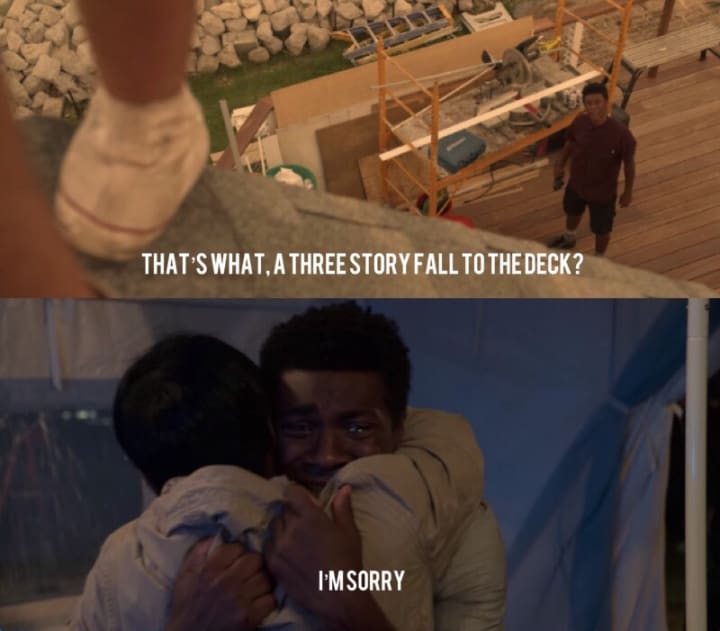 First line = Pope the caring one. From start to end he was always looking out for his friends. Imagine this friendship group without this smart guy... you can't, the answer is you can't. I think this showed from the beginning who he was in this friendship group and defined him as a character.
Last line = When all the families came in... Pope actually acknowledging parental guidance and apologising. Wow thats a weird concept for a teen tv show :)
Sarah Cameron (Madelyn Cline)
1x01 Pilot - 1x10 The Phantom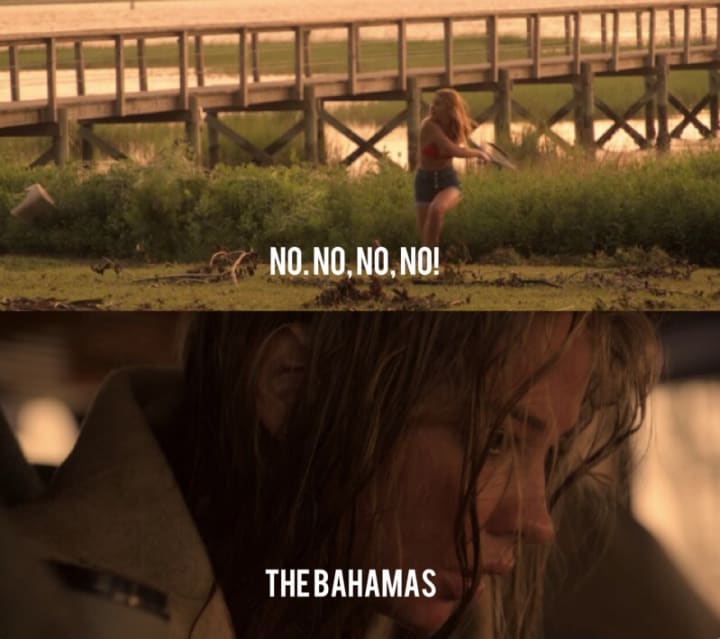 First line = Sarah's just a d*ck at the beginning of this isn't she. This line doesn't really represent it well enough but when I was watching the episode back... damn I forgot how much I didn't like her (sorry).
Last line = I don't know, it's up to you whether you think Sarah is a better character now. But definitely her idea on the world and all the sh*t that is in it has definitely expanded and she is not afraid to stand up for what she believes in.
Wheezie (Julia Antonelli)
1x01 Pilot - 1x09 The Bell Tower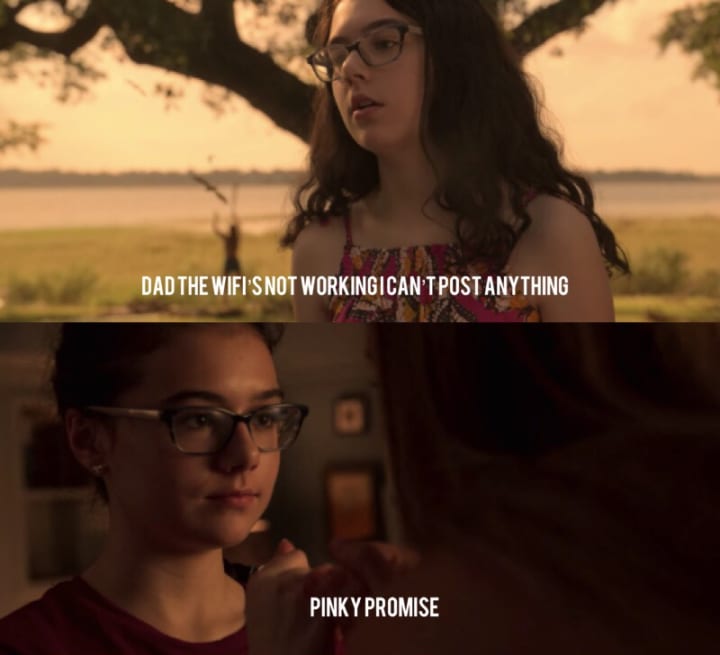 First line = When she was just an annoying younger sibling
Last line = and then became such a cute reliable character who was one of the only smart ones.
(also her first line is honestly iconic)
Rafe (Drew Starkey)
1x02 The Lucky Compass - 1x10 The Phantom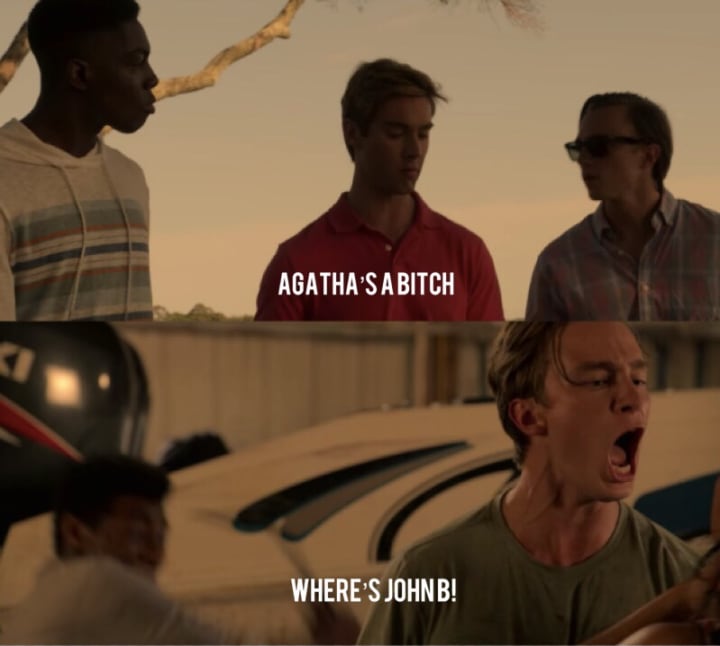 First line = Wow, Rafe is annoying
Last line = Wow, Rafe is still annoying, and the worst person ever and the reason everything is so much worse and just overall the hatred of the whole show, please get him off the screen, thank you.
Kiara (Madison Bailey)
1x01 Pilot - 1x10 The Phantom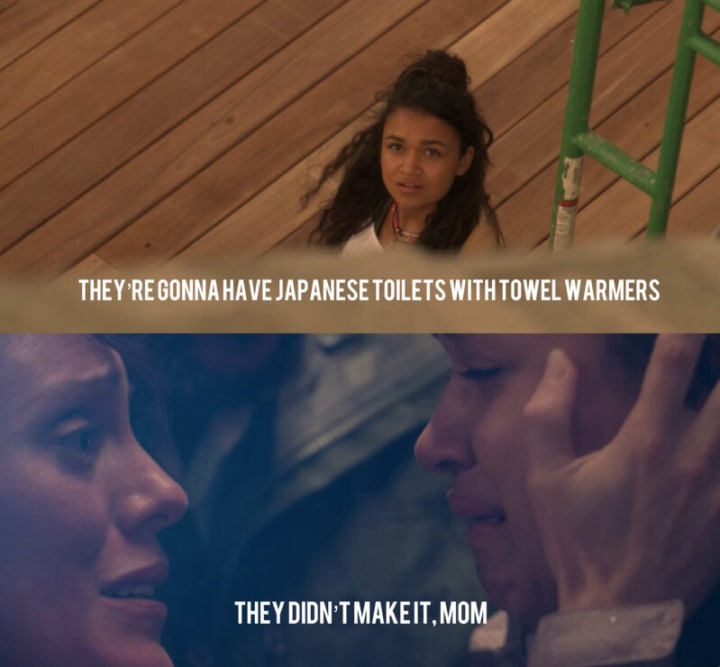 First line = The humanitarian of the group is here.
Last line = Honestly, Kie and John B's friendship is the best and this scene is heart breaking. She stays pretty much the same throughout the series, always standing her ground. Yet, this last line shows how much their lives and hers changed over the season and the sadness she feels now.
JJ (Rudy Pankow)
1x01 Pilot - 1x10 The Phantom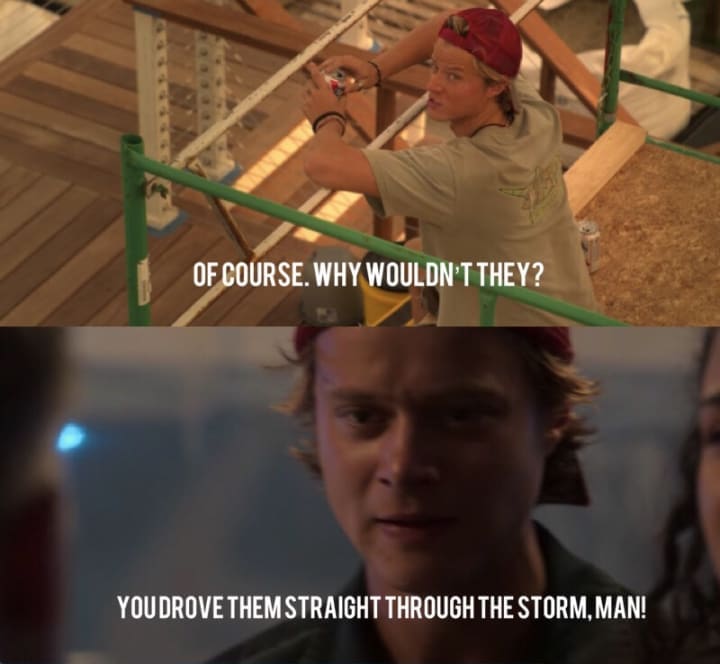 First line = JJ's humour do be coming in strong from the beginning.
Last line = Firstly, JJ seems to love a good red cap. Secondly, wow has JJ changed and matured. His character development has grown so much like probably the most out of everyone on the show. This line is so emotional for him especially due to him only having such a small amount of people he actually cares about, to think he's lost one of them... ahh.
Ward Cameron (Charles Estern)
1x01 Pilot - 1x10 The Phantom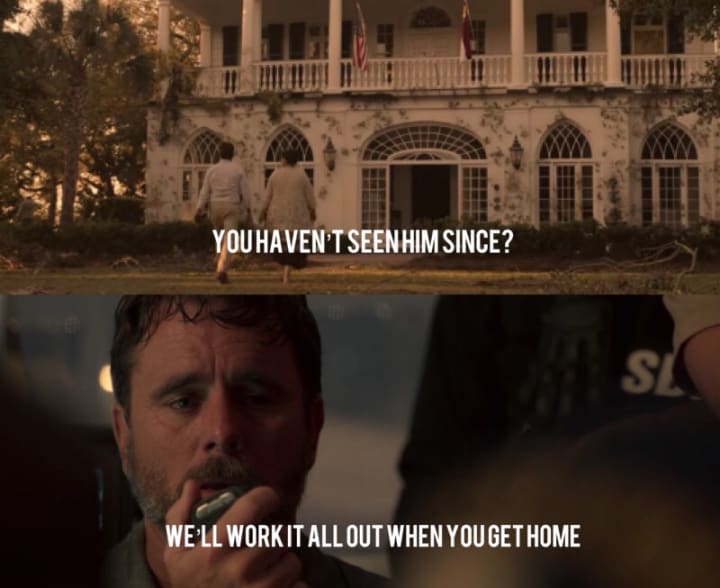 First line = When we were naive to who he really was
Last line = To him being the actual worst character, like oh my goodness the constant lies this man has had to come up with over the months and months. He is overall insane and I know we need these people for the plot but damn are they annoying, but also entertaining at the same time. Especially Ward though... never knew what he was really up to.
Now its time to rewatch the series for the fifth time. bye :)