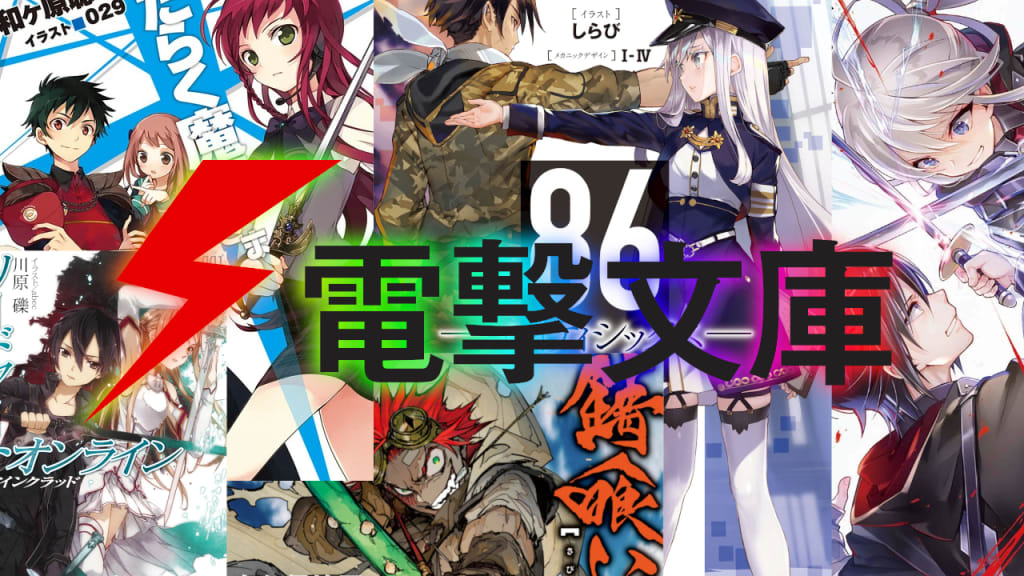 Various titles under the Kadokawa Corporation's Dengeki Bunko label.
Light novels: a Japanese form of literature that primarily aims towards the adolescent audience, usually with illustrations included throughout the novel. Ever since the dawn of the twenty-first century, light novels have been growing both in domestic Japan and worldwide, sometimes even getting manga and anime adaptations to increase popularity and boost sales. Examples of such include The Melancholy of Haruhi Suzumiya, Spice and Wolf, and Sword Art Online: series that are popular in both the Japanese and international audiences.
So what makes a light novel stand out? Ridiculous names like Abandoned by My Former Classmates in Another World, I Ended up With Overpowered Cheat Skills that One Hit Kill Everything? Extravagant art? The purpose of this article will be to explore outside the norm and help you, the reader, find a title that suits your interests.
I'll start off with a quick introduction about myself. I started reading light novels a year or two after graduating high school, with my first series being the popular series The Devil is a Part-Timer! by Satoshi Wagahara. At first, I started reading them extremely casually without having too high expectations. Popular series like Durarara!! and Accel World were also some of the series I collected as well.
It was during the spring of 2018 that I truly fell in love with light novels, with the release of Kisetsu Morita's I've Been Killing Slimes for 300 Years and Maxed Out My Level. At first, I was captivated by the art, but then I started reading and eventually lost myself to the prose. How could something like this not have an anime adaptation (at the time)? Am I being too picky with my choices of only picking anime titles? Is there a world of literature that I've been failing to see? And thus, my journey of reading light novels truly began.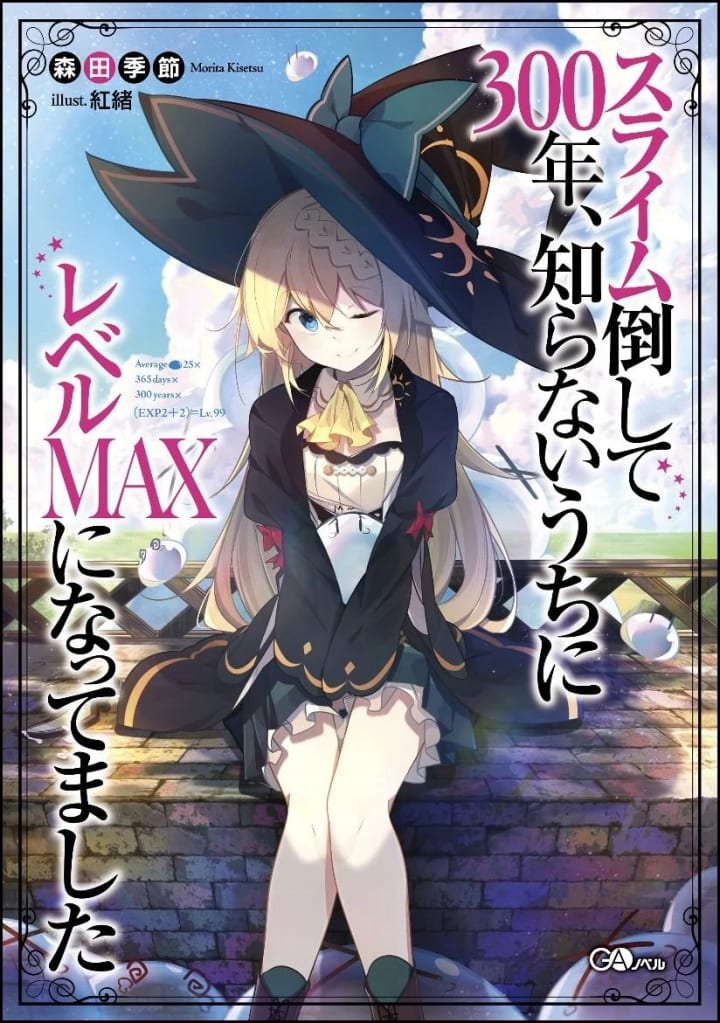 The things I look for nowadays are a set of criteria to see if a series sticks to me. Keep in mind that this is my personal criteria and everyone has different tastes in terms of literature.
1. Is the cover captivating?
A good light novel has to have a captivating cover to catch my eye. It doesn't have to be ultra-stylistic or the best art I've ever seen, just enough to make question what it's about.
2. Does it provide an interesting synopsis?
Even with good art, a light novel should entice their audience with a sample of the plot. My writing teacher said a good pitch sells the reader on investing into the plot. If a synopsis doesn't interest me, I tend to skip over the title and going to next one and so forth.
3. Am I completely sold on this series?
After finding a book interests me, I read the first volume to see if it's worth my time and money. There are a lot of series that I've dropped mainly because the story, characters, or pacing doesn't click right with me, but for series I do stick with, I heavily invest my time to complete the volume, sometimes even reading an entire volume in one sitting.
Now, you're probably wondering "I only watch anime, so I don't know what's hot. How do I find a title I'll like?". Well, I've got the solution for you. There are a number of resources to find various titles across the world, but my number one go-to would be a publisher's website or social media page. Big name publishers such as Yen Press and Seven Seas Entertainment always, and I mean ALWAYS advertise their new and upcoming releases, as well as recently acquired licenses. I myself look through the Japanese publisher websites to see what's hot and what titles have won the literary awards (eg. Dengeki Novel Award), then I wait to see if a big name publisher picks them up for localization. Another resource I use is Twitter. There, I see users post their collections, ask for recommendations, and even how to find a certain title. The light novel community may not be as big as the anime and manga community, but it's still sizeable enough for people to make their own opinions and judgements.
As for my personal recommendations, I tend to lean towards non-isekai fantasy novels, with my two favourites being Jougi Shiraishi's Wandering Witch: The Journey of Elaina and Bokuto Uno's Reign of the Seven Spellblades, Stories that feel "different" and fresh from what's out in the market are what make me pick up a book and read for hours and hours.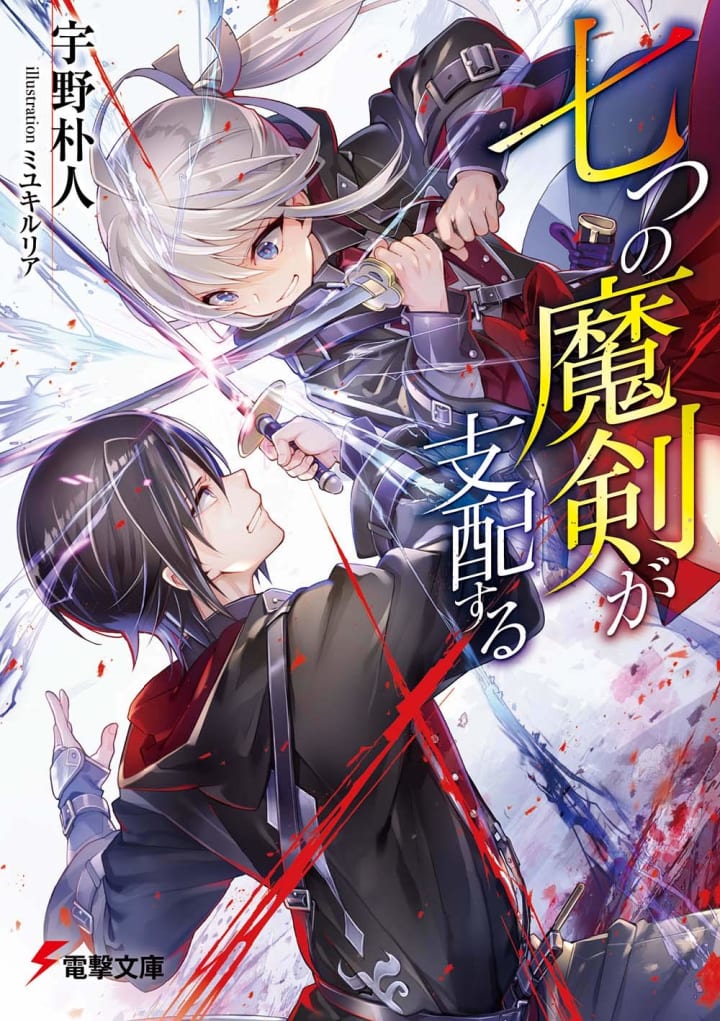 In conclusion, these are the methods I use to find out if I like a light novel or not, and hope you're able implement the information in this article to find a light novel that suits you. There are hundreds, if not, thousands of new titles being pushed out each year, so there's always something for everyone.
Reader insights
Be the first to share your insights about this piece.
Add your insights