Find Top Best YouTube Alternatives
The Top 10 Best YouTube Alternatives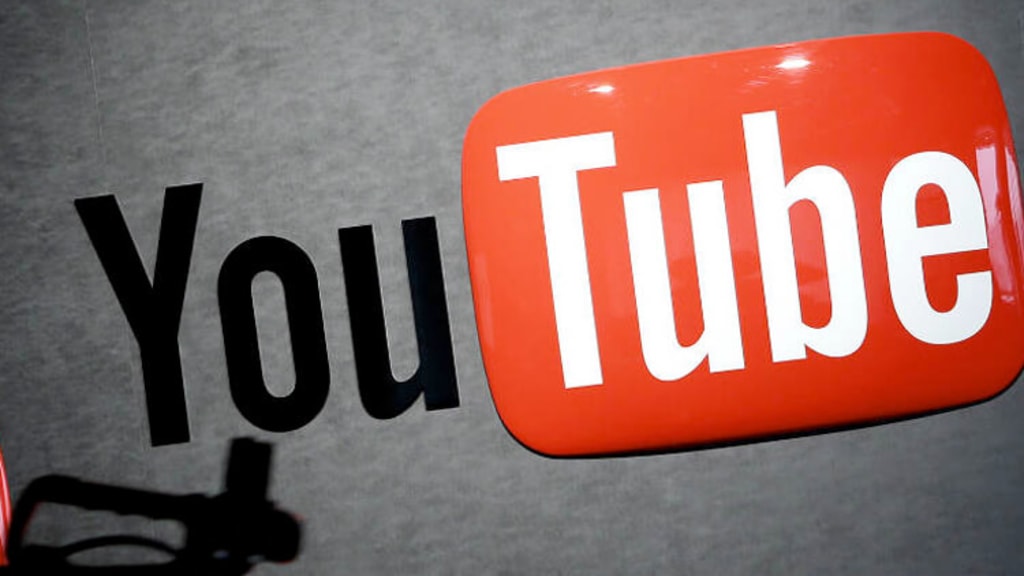 Find Top Best YouTube Alternatives
The Top 10 Best YouTube Alternatives:
Are you searching to find the top best YouTube alternatives? If your answer is yes, please read on. Now, YouTube becomes the second largest search engine in the world. YouTube is undoubtedly the internet's most dominant platform for streaming free videos online. It hosts billions of videos that people view and comment upon daily. However, YouTube can revise its guidelines without any prior notice. Now YouTube has also been known to take away people's right to free speech. Another reason why people are searching for YouTube alternatives. It is hard for small-time content creators to make any money on their platforms. YouTube is a major video-sharing platform and primary source of information for every age group. Down below, you will find the top 10 best YouTube Alternatives.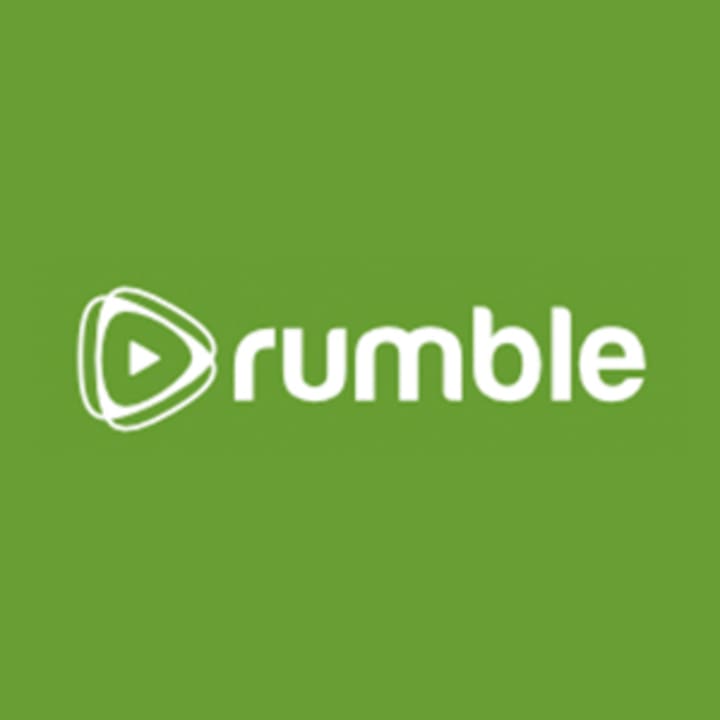 1. Rumble:
Coming in at number 1 in my find top best YouTube Alternatives list is Rumble. Now Rumble has seen an increasing number of video content creators jump ship from YouTube to its platform. Many people are joining Rumble because they allow more free speech on their site. While others are small-time content creators who have said they make more money on Rumble than on YouTube. Rumble makes it much easier for video content creators to make money as their service isn't limited to ad-based revenue for content creators. Now you can make money 3 ways on Rumble. The best way to make money is to allow Rumble to post your videos on all video-sharing sites, including YouTube. All you have to do is post videos on Rumble and then pick the option Exclusive Video Management. Now by doing this, you will make money not just on Rumble. But all video-sharing sites, including YouYube.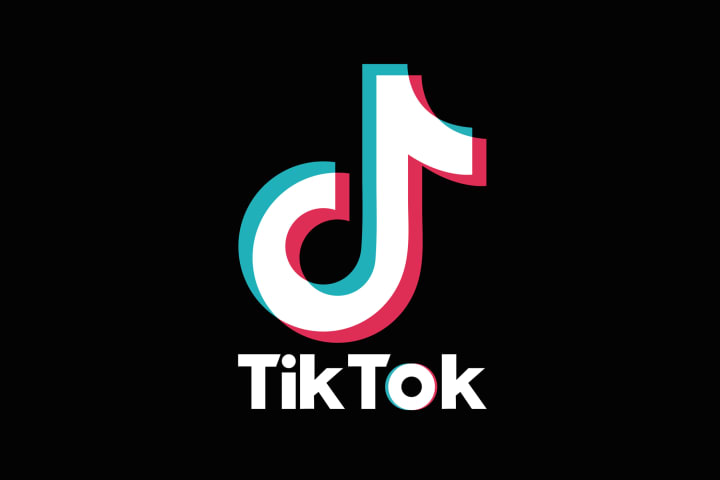 2. TikTok:
Believe it or not, but TikTok was one of the biggest YouTube competitors until 2020. The Chinese video-sharing platform gave a tough fight to YouTube with its unique video style (which all video platforms are trying to copy now). Combined with the low-cost production, TikTok motivated common people to make videos in the comfort of their own homes. In fact, many celebrities started using TikTok as a platform to promote their work and connect with fans. However, its popularity started dropping when big countries like India banned TikTok and others like the US and Japan threatened to ban it. Despite the bans, TikTok is still available in many countries and can be used as a YouTube alternative. Many content creators have said they don't allow free speech. All videos can only be up to a minute long and good for people who like to watch short video clips. Many content creators have made some good money on TikTok.
3. DailyMotion:
The DailyMotion site is already a popular name among video-sharing websites like YouTube. Now DailyMotion interface looks like YouTube. And you can find trending videos on the homepage. Their categories section and search bar are on the top page. Content creators (users and beginners) can upload content up to 2GB in size and 60 minutes in length at a resolution of 1080p. They have over 300 million visitors per month. This YouTube alternative serves as an excellent gateway to share your content with people across the world. However, DailyMotion is like YouTube when it comes to removing free speech. In some ways, DailyMotion worsts than YouTube when it comes to free speech. Now you can make pretty good money on the DailyMotion site.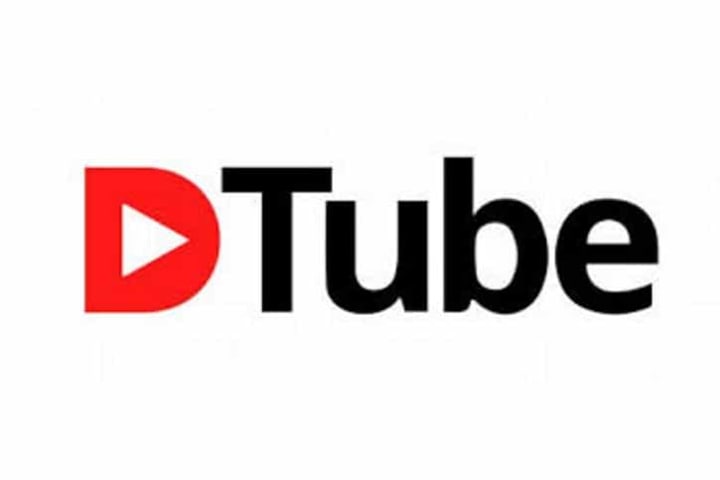 4. DTube:
The DTube is one of the best privacy-focused video-sharing platforms you can use instead of YouTube. It's completely decentralized, meaning that DTube videos aren't uploaded and streamed from one centralized server as they are with YouTube. All of its content is stored on the blockchain. This means that it's pretty difficult for hackers to tamper with video content. It's unlikely that your personal data will leak. And the community controls the platform. What's also great about DTube is that it doesn't serve you ads or have a recommendation algorithm. It supports free speech. Now you can't make any money on their site. If you are searching for ways to make money from your videos, try Rumble.
5. Veoh:
When searching on the web for more websites like YouTube. Veoh is a name you will bump into. The video-sharing site lets you easily discover, watch, and personalize your online viewing experience. Veoh can be a good option if you enjoy watching longer videos as it allows users to upload and post videos of unlimited length. On their site, you can find several movies, TV series, and even anime. With a clean user interface and several social networking features like adding contacts, creating groups, and direct messaging, Veoh makes a good YouTube alternative. However, you can't really make any money on their site. If you are searching for a video-sharing site to make some good money, try Rumble.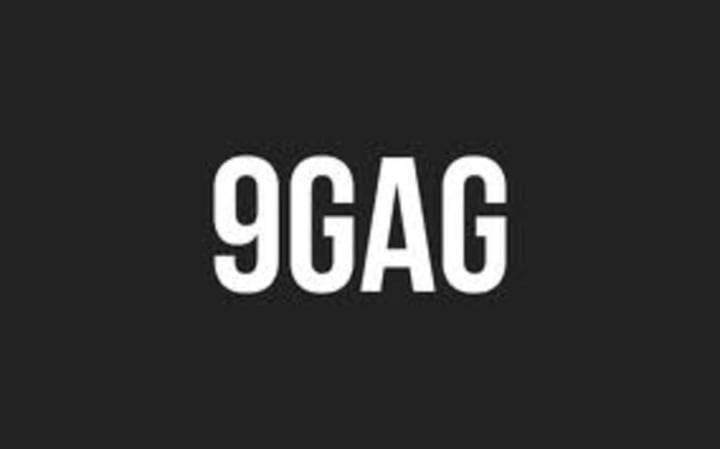 6. 9GAG TV:
Coming in at number 6 in my find top best YouTube alternatives list is 9GAG TV. Now, 9GAG TV is a go-to platform for social media fans. And anyone who is searching for short and funny videos. Facebook and Twitter users love this platform as it's full of GIFs, memes, and other fun photos that they can share with their family and friends. The content is categorized, making it easy to find what you're searching for. Now, 9GAG TV is the go-to place if you are searching for short and funny videos. You can share these short video clips with family and friends. In my option, they are a great YouTube alternative. However, TikTok is the best place to watch short videos. After all, TikTok video clips can only be up to 1 minute long. Now, of course, the best video-sharing site to make money on is Rumble.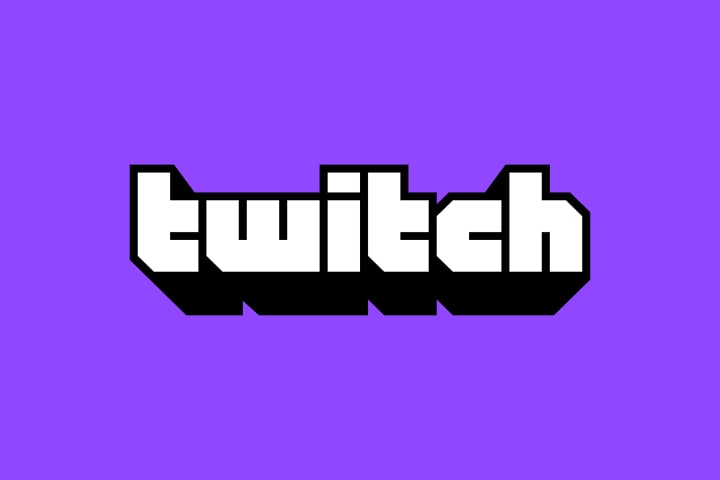 7. Twitch:
Best known in the gaming community, the video-sharing platform allows its users to 'live broadcast' their gameplay or upload the recording. Twitch also serves as a social network where people can share their game tips and interact with other players. Facebook and Twitter users love using their video-sharing sites. Now Twitch is only for people that create gameplay content. Most Twitch users make money by sponsorships. People send them money for their gameplay content. Many gameplay content creators made some good money on their platforms. Now Twitch is own by Amazon and is one of many companies that is own by Amazon. If you are searching for gameplay videos, you should check out the Twitch site. Now they do offer great content when it comes to gameplay videos.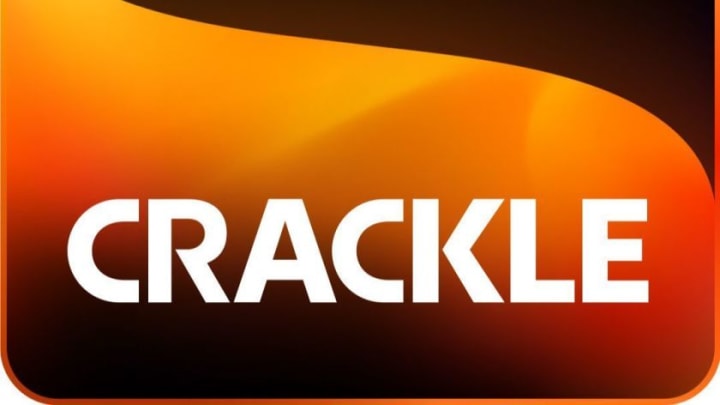 8. Crackle:
Now Crackle was founded by Sony Picture Entertainment. This makes Crackle the best place to watch original TV shows. As well as older Hollywood movies and original programming. It offers well-known movies such as Animal House, Paranormal Activity, and Rudy. Crackle also features videos from established production houses, including Columbia Pictures, Funimation Films, Tri-star pictures, and so much more. Now Crackle is a free-to-use video entertainment network featuring full-length movies, TV shows, and original programming. Crackle is available on a wide range of platforms such as TVs and mobile devices. In my option, this isn't the best video-sharing site to make any money.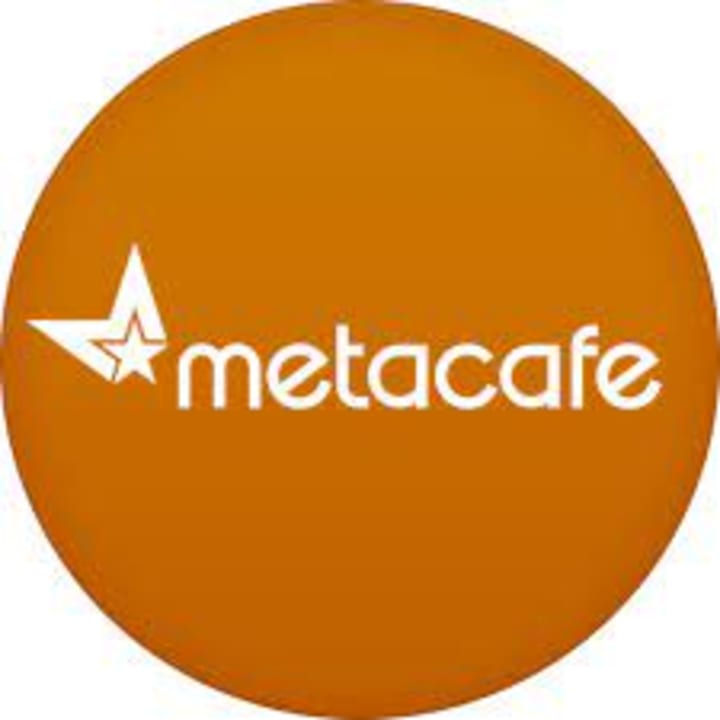 9. Metacafe:
Now Metacafe is one of the oldest video starring sites that came into existence back in 2003, even before YouTube went live. This video-sharing platform specializes in short-form video content. Focus on short 90-second long video clips, offering quick and lighthearted videos to its subscribers. Metacafe's minimal interface has neatly categorized sections for better browsing and caters to about 40 million viewers. However, if you are looking for professionally homemade videos or a complex topic, this platform isn't for you. It has more clickbaity content with crafty thumbnails and titles. For someone who enjoys spending time on short humorous video clips made by regular users, Metacafe is one of the top best YouTube alternatives.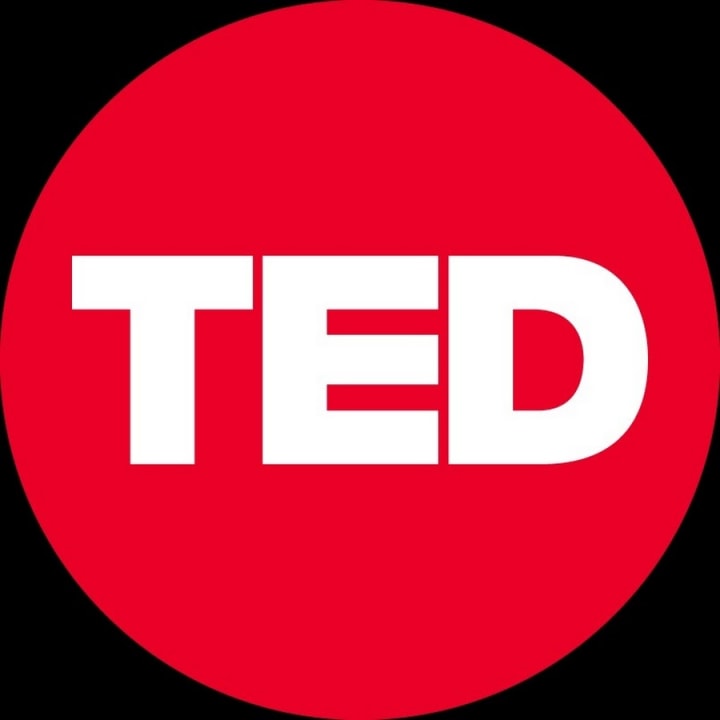 10. TED:
The site TED is a well-known non-profit organization. That hosts conferences all around the world. And one of the best YouTube alternatives if you're looking for knowledge. The majority of the lectures are recorded, and their videos then appear on Ted's website. As of now, it has over 3000 talks covering everything from technology. And business to design and global issues. It's a great platform if you are searching for fresh ideas or wish to learn something new. If you own a non-profit organization, you should give the TED site a try. Now they have a lot of non-profit organizations that use their site. For people that would like to make some real money, you should give Rumble site a try.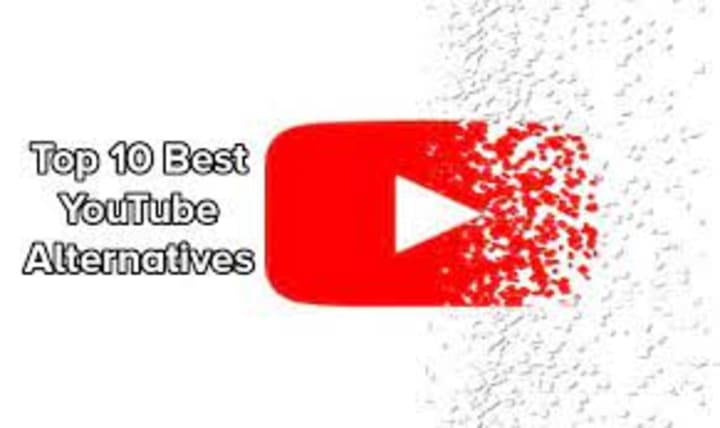 There are many sites like YouTube, or - let me say this out loud - better than YouTube. Now YouTube has become the hub of video-sharing throughout the globe. YouTube is the most downloaded. And actively used Android and iOS apps on the Play Store. However, I will help you to find the top 10 best YouTube alternatives. In my option, I would say Rumble is the best YouTube alternative. Many people made a lot of money on the Rumble site. Now in 2nd place would be TikTok. Many people like using their site. The only problem is TikTok doesn't pay that much money. Try one of these video-sharing sites up above. And please let me know which one you think is the top best. I hope you have found my information helpful. If so, please read my top best unboxing product channels blog. Thank you!
About the Creator
Hello, my name is Olivia Miller, and I am here to share information about different YouTube channels. To tell you a little bit about myself. I am a girl who likes to watch YouTube videos and tell people about different videos.
Reader insights
Be the first to share your insights about this piece.
Add your insights