Films of our Fathers.
Good films to watch for Father's Day.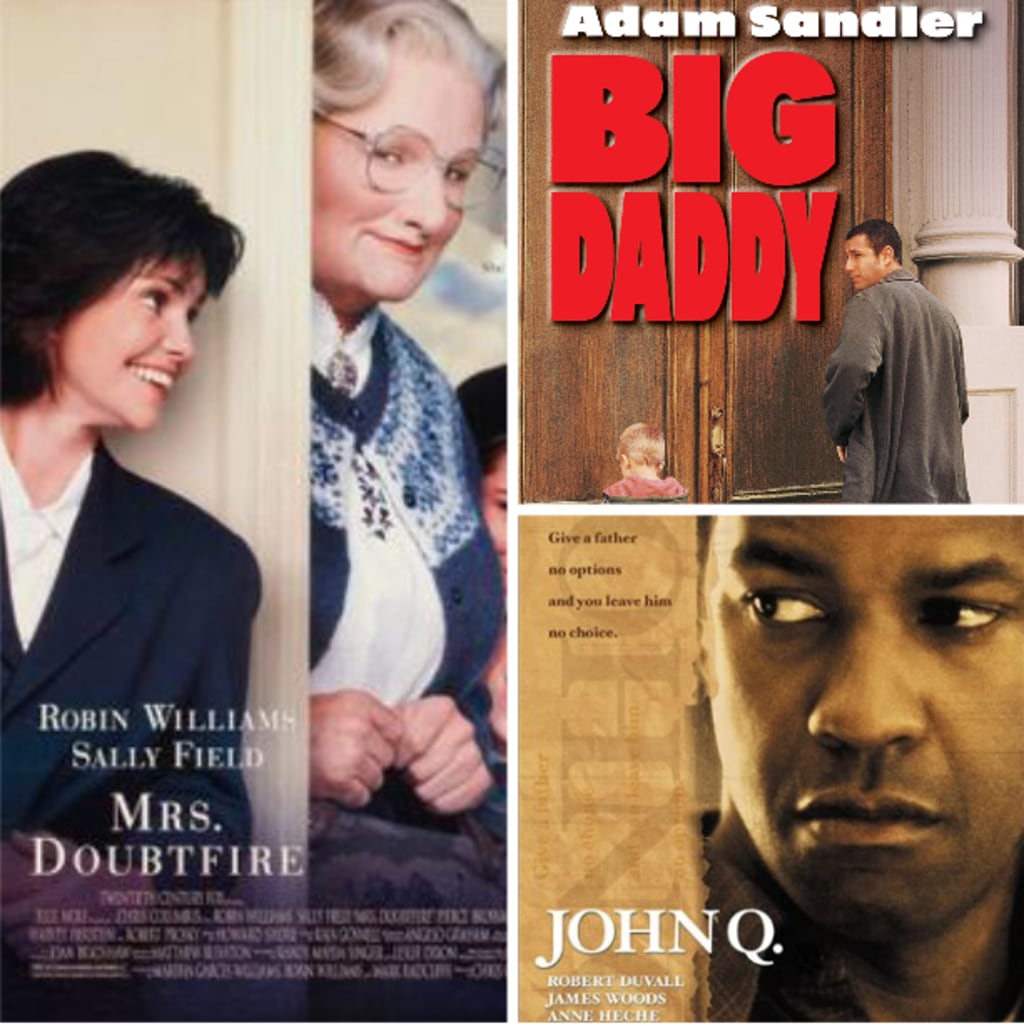 Father's Day is the day when we honor all the paternal figures in our lives. With Father's Day having just passed I thought it would be a good idea for all the movie buffs out there to write this article looking back at several great films that show why fatherhood is worth while and should always be appreciated. The love of a father and lessons of fatherhood can be expressed in a number of ways and those ways can be expressed through tones of laughter, persistence and dedication, so without further a do, lets take a look at a few films that exemplify these qualities the best.
Mrs. Doubtfire (1993).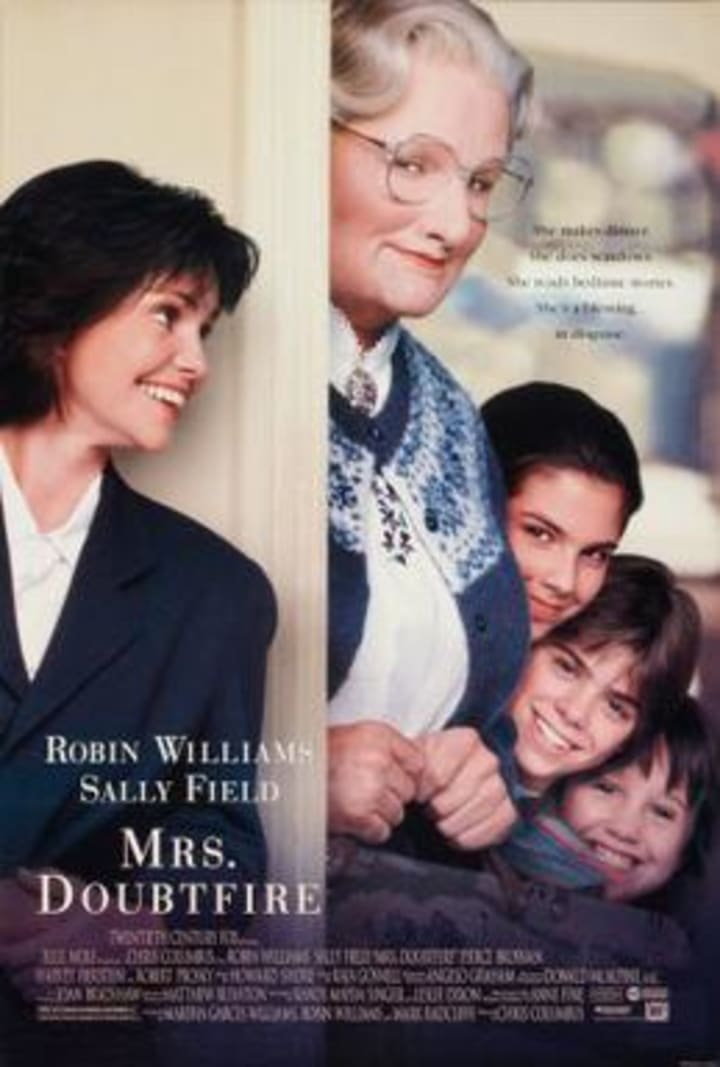 In 1993, the late great Robin Williams starred in heartfelt family dramedy Mrs. Doubtfire. Directed by future Harry Potter series director, Chris Columbus, Mrs. Doubtfire tells the story of comedic voice actor and father, Daniel Hillard's masquerade quest of posing as an elderly British female babysitter to stay close with his three children after recently being divorced from his wife Miranda. During his time of posing as the charismatic, strong willed, and loving Euphegenia Doubtfire, Daniel learns a lot about being a more responsible father. While accidentally blowing his cover and revealing his true identity to his two eldest children, they both later make note of how proud they are at how much Daniel has grown during his time posing as Mrs. Doubtfire. After inadvertently exposing his true identity to his ex-wife Miranda after a night at dinner, the Divorce court judge who was handling his case eventually limits Daniel to an even smaller amount of custody and communication with his children after deeming Daniel's actions as obscene and unstable, however, after realizing Daniel's sincerity, his ex-wife Miranda makes a legal move for them to have joint custody, allowing Daniel to fully be reunited with his children, which goes to show that if you're willing to come up with a secret identity to be reunited with your kids, it just might work.
Big Daddy (1999)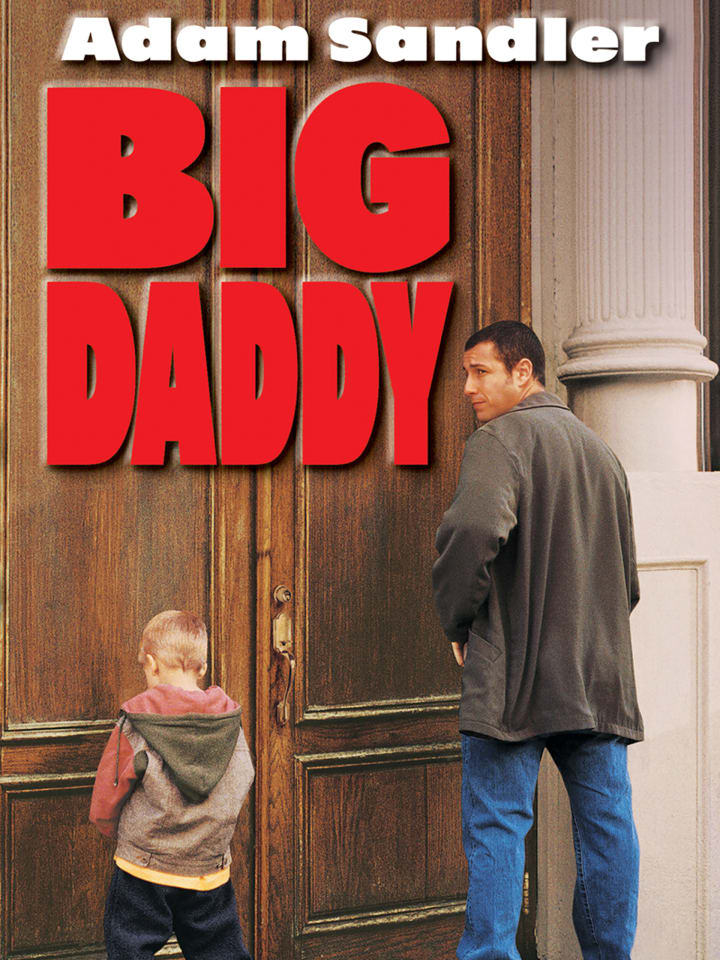 When thinking about fatherhood one of the first words that should come to mind is responsibility. That brings us to our next great film about fatherhood, Big Daddy. In this already-of-age comedy starring Adam Sandler, we follow the story of Sonny Colfax, a smart, charismatic, but lazy over 30 year old man who refuses to grow in his adulthood and take his life to the next level. In a move of impulse to impress his less than amused girlfriend who he feels is going to break up with him, he adopts a young child named Julian Mcgraff to win her back. After things not going as planned and losing his girlfriend, Sonny is left with Julian and decides to raise him in an act of defiance against everyone around him to prove he can be responsible and is not the slacker her pretends to be. Though he doesn't get to keep Julian as a son due to Julian's actually father is Sonny's best friend, Sonny and Julian remain to be family and Sonny has finally grown into the responsible individual he was always meant to be.
John Q (2002).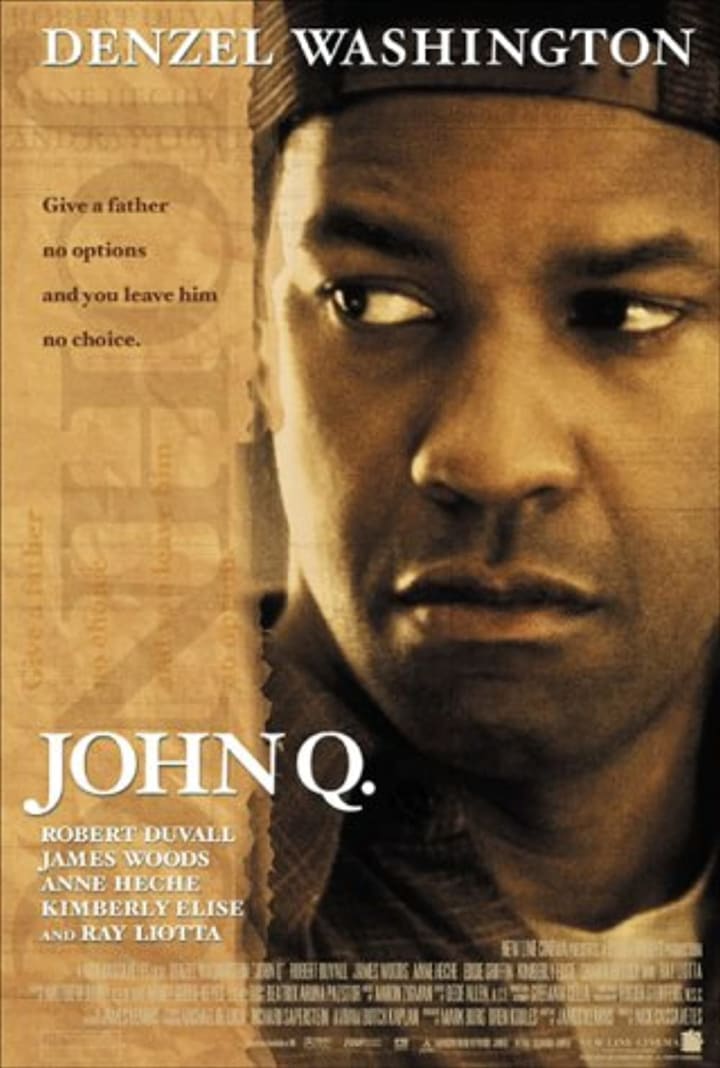 When thinking about what lengths a parent is willing to go to save the life of their child, 2002's John Q, starring Denzel Washington is the perfect example. The film follows the story of John Quincy Archibald mission to get a new heart for his son before his already oversized heart kills him. After not being able to come up with the money needed to afford his son's heart transplant, John decides to take hostage the hospital with the demand that his son be given a new heart. After an emotional showdown of a day, the hospital administrator finds it in her heart to finally give John's son the heart he needs. The film ends with John accepting the consequences of his actions with no hard feelings, only a grateful heart that his son still lives. The film is a crazy good drama which definitely goes down as not only a Denzel Washington classic, but also an interesting take on how drastic a measure a parent is willing to take to make sure they never have to bury their child.
The beauty of all these films among others is that they all show what it means to be a father through responsibility, determination and above all love. We can only imagine the great films about fatherhood that the world of cinema is cooking up for us in the future.
movie
About the author
Hi I'm Joe Patterson. I am a writer at heart who is a big geek for film, music, and literature, which have all inspired me to be a writer. I rap, write stories both short and long, and I'm also aspiring to be an author and a filmmaker.
Reader insights
Be the first to share your insights about this piece.
Add your insights