Film Festivals 2021
Even Top Tier Fests Go Virtual This Year.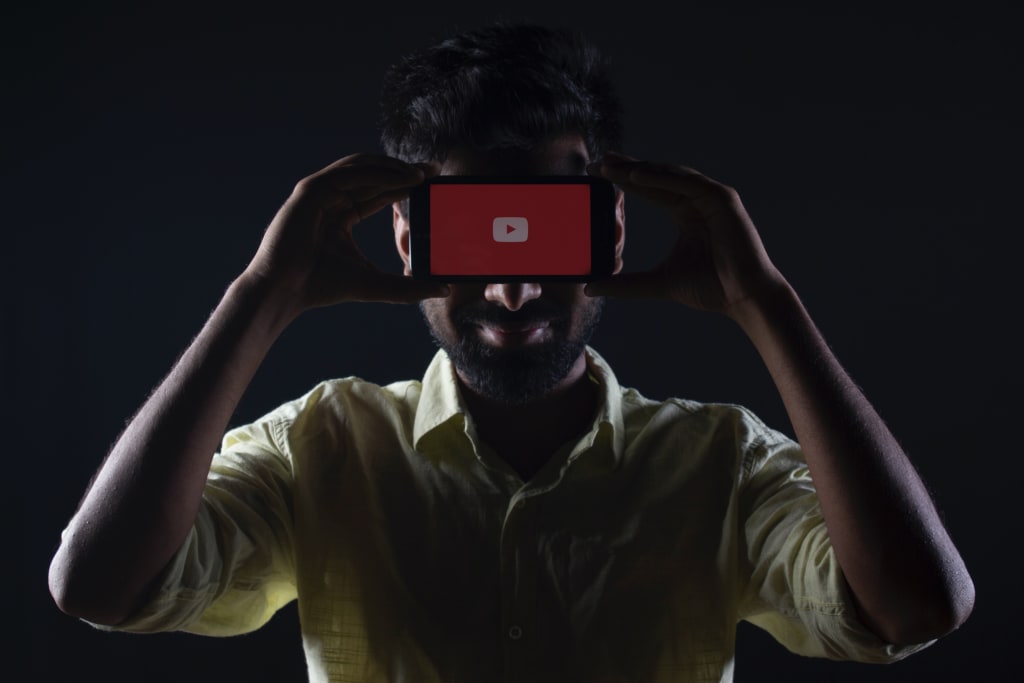 Photo by Rachit Tank on Unsplash
It's the last week of January and the official start of this year's film festival season. Normally filmmakers and movie buffs would be looking forward to spending time mingling and watching on the ground in Utah for the Sundance Film Festival, but the pandemic that brought us a mostly canceled festival season of 2020, still isn't in control enough for any festival to be held in person right now. If we are lucky, we may see those festivals return to normal at the end of this year, but more likely 2022 is when we can enjoy film festivals in person again.
Honestly, it sucks. My life is film and festivals are the lifeblood of what I do. Many festivals I usually screen/judge for have been canceled and that was the main way I got to see new films and discover brilliant filmmakers.
For filmmakers and festival organizers alike, this new change to only virtual format has some serious disadvantages. Many festivals have just canceled entirely for this year (and last) while some have shifted to the virtual format like many other businesses have had to do. Moving an entire film festival virtual is not an easy task. Festivals are more than just screening films, it's also about panels, talks, and education, as well as the networking and creative spark that attending brings to us filmmakers.
Going to film festivals is how I become recharged and re-energized in my own work. I get to meet people and see new films and be a part of the film community in a tangible way. There have been times where I haven't been on a film set for a long period of time but it never bothered me much because I still had festivals to look forward to. Now, we have none of that. Sure, a few film productions have resumed by overall, most of us aren't working and are in desperate need of some creative juice. Normally, film festivals provide that.
There is nothing better than attending a film festival as a screenwriter/filmmaker, even if your own work isn't going to be shown. You meet so many like-minded people and collaborators, as well as opportunities to learn from your heroes and produced writers/directors you look up to.
One year I attended the Austin Film Festival with several screenwriter friends of mine. I listened in on a horror writing panel that featured a writer whose work I knew well and whom I respected. After the panel was over, I went by to thank him for his time and to tell him I enjoyed his work. This is a pretty common thing to do, especially at AFF. Flash forward to a few hours later at one of the parties and he remembered me and came up asking if he could hang out with me and my group of friends as he didn't know many people there but his agent had encouraged him to mingle. A few hours later he met us for the screening of Three Billboards Outside Ebbing Missouri and it was a blast being able to chat with him about horror writing while we waited for the film to start.
So far, my favorite festival experience was in 2018 when I got to attend Athena Film Festival in NYC as a filmmaker. I was honored with having a script be an Athena List finalist that year and because of that, had a filmmakers VIP badge, which pretty much makes you feel like festival royalty. I got to be on the red carpet with the amazing showrunner/writer/producer Alexa Junge (Friends, Grace and Frankie) and met some killer documentary filmmakers who pulled me into their screening. It's the panels and parties and after screening talks where you meet and connect.
Those types of connections are what makes us go to film festivals every year. Every festival I have gone to, I have met their writers or directors that I clicked with and that's an invaluable part for filmmakers attending. Last year was the first year since 2015 in which I had not attended at least two film festivals. I didn't bother with any of the virtual ones last year but decided that I needed to attend some this year, even if they are only virtual. I won't be making the types of connections I normally make festivals but I'm hoping to be inspired by the works I see.
On the other hand, the fact that these festivals are all virtual makes it a bit more accessible and cost-effective for people to attend. I've never been able to attend Sundance yet due to what the cost of flight and lodging would be for me to attend, on top of the pass. I usually only attend film festivals in places where I know someone who will let me crash with them and I don't have anyone in Utah that could help me with that. This year, I do get to attend Sundance because I don't have to fly anywhere. I searched their program and picked the horror films I'm dying to see. If I would have had to fly there, I would have gotten an all-access pass, because there is no point in paying all the money to get there if you aren't going to try to cram as much into the festival as possible.
By taking away the location barrier and the overall price, all festivals are a little easier to afford and way easier to attend for most of us. I think it's actually of great benefit to the entire film community by having festivals more accessible. I will miss all the gatherings and parties but at least most festivals seem to be putting on virtual panels this year. It's not as many panels as you would normally find on a given day due to logistics, but I'll be happy with any selection of panels at this point.
Sundance has a few panels and an opening night welcoming event that I plan on attending. There is also a virtual village online for the festival that I'll be checking out as well and will have more information when I review the festival after attending.
As disappointed as I am to not be attending any film festivals this year, at least at this point, I am happy that it opened up opportunities to attend festivals that I normally wouldn't be able to attend. I hope that everyone who has always wanted to go to these film festivals can take advantage of the forced virtual format.
You can be sure, dear reader, the moment that I can go to film festivals in person again, I will.
industry
About the author
Mikayla is a filmmaker/ screenwriter from Alaska.She hasa MFA in Screenwriting and is a publishe author in multiple print and online platforms and is a Saturday Night Cinema Host and writer. @Palealaskan on FB,Twitter ,and Instagram
Reader insights
Be the first to share your insights about this piece.
Add your insights