Female Filmmakers You Should Be Watching
A few filmmakers that more people should be watching!
Most movies are made by men, but historically speaking women ran Hollywood. Before the commercial success of movies in the 1920's, they worked in editing rooms, wrote scripts, labored behind the camera, and in front of it. Successfully aiding the vision of giants like Charlie Chaplin, women have always been a central part of the magic of movies. Soon after women were pushed aside for male workers, the advent of male auteurs began booming. In the last ten years, though, more women have been found behind the camera, in editing rooms, and whatnot. But even still, there's more well-known auteurs such as Martin Scorsese and Steven Spielberg than woman. I mean—can most of you even name more than a few female directors?
That's not completely due to your own failure though. Woman, historically, have a harder time getting a gig as a director than men. And their films are not usually found on the list of highest grossing films. There is, though, an obligation for an audience to find female filmmaker's movies now. With the advent of streaming, there are numerous ways to find and indulge in female-made films. From popular sites like Netflix to lesser-known like Kanopy and TCM, you can find gems anywhere. Now with the booming nature of streaming sites, we do not have excuses left to make. Actively seek out and watch a film by a female director, and you might find that their gaze will entice you.
So, to help you dive for gems in the deep, dark cave of streaming sites, here's a few female directors to watch right now.
_______________________________________________
JANE CAMPION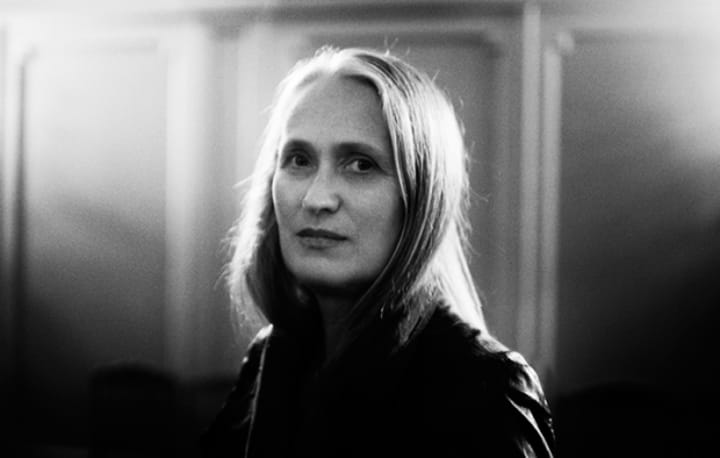 Jane Campion was the first woman to win the coveted Palme d'Or in 1993 for The Piano. As an iconic filmmaker, around the Hollywood and Australian film industry for years, Campion has achieved cinematic mastery and made a name for herself as a strong auteur in the indie film circuit. She studies the female perspective and gaze under a microscope, and reincarnates themes of sexuality and violence, family and social status, and identity and male failure. From her Oscar winning film, The Piano, to her lesser-known work like An Angel at My Table, Campion possesses a collection of film that is not only masterful but worthy of being watched. In 2022, she won Best Director at the Academy Awards for The Power of the Dog, hopefully giving her filmography more visibility.
Filmography:

Sweetie (1989)

An Angel at My Table (1990)

The Piano (1993)

The Portrait of a Lady (1996)

Holy Smoke (1999)

In the Cut (2003)

Bright Star (2009)

Top of the Lake (TV, 2013-2017)

The Power of the Dog (2021)
You can watch her 2022 Oscar nominated film, The Power of the Dog, on Netflix.
ELAINE MAY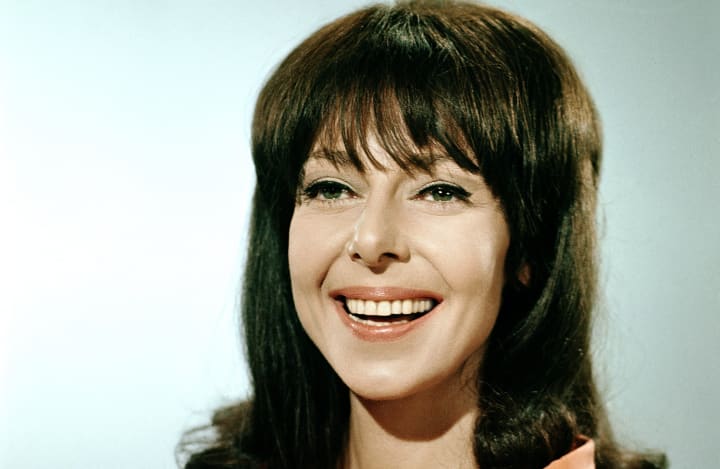 Elaine May is famous for being a funny girl and a gut-wrenchingly good comedian. With the great Mike Nichols, before her heyday, May would put on comedy skits for the world, performing and improvising at world-famous theaters while becoming a star herself. She is widely known for starring in films like A New Leaf and California Suite. She is, however, less known for being a great comedic director. May knew what was funny and what a good comedic character could express about the human condition. For that, May is one of the great directors of her generation with Ishtar, A New Leaf, Mickey and Nicky, and The Heartbreak Kid as evidence.
Filmography:

A New Leaf (1971)

The Heartbreak Kid (1972)

Mikey and Nicky (1976)

Ishtar (1987)
The best place to view some of her filmography is through the Criterion Channel streaming site.
CHERYL DUNYE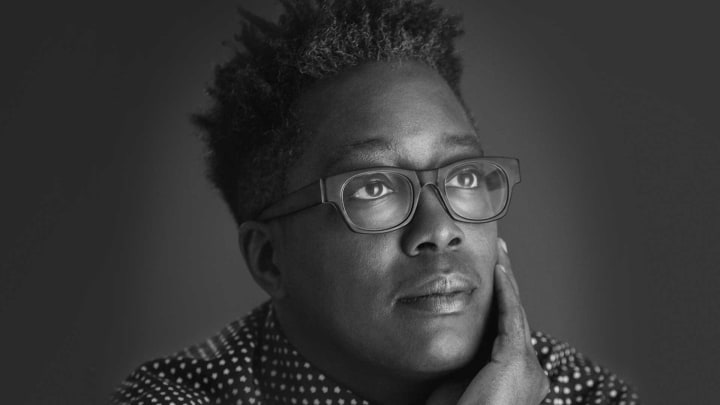 In the early 1990's, Cheryl Dunye contributed to what was known as the "Queer New Wave." Her first feature film, Watermelon Woman, sparked interest in critics and audiences alike for its themes regarding identity, sexuality, and race. But not only that, Dunye proved she was a worthy director and creator. Though not well-known in Hollywood, her work has been revered and admired over the last few decades. But Dunye was able to reimerge in Hollywood by directing TV episodes, starting with a collaboration with Ava Duvernay. Her style and deeply interesting characters should be enough to garner new fans, so check out her work!
Filmography:

The Watermelon Woman (1996)

Valencia (2013)

Lovecraft Country (1 episode, 2020)

Dear White People (1 episode, 2017 - 2021)

Bridgerton (2 episodes, 2020 - current)
Some of Cheryl Dunye's work can be found on the Criterion Channel, Netflix, and HBO max.
SHIRLEY CLARKE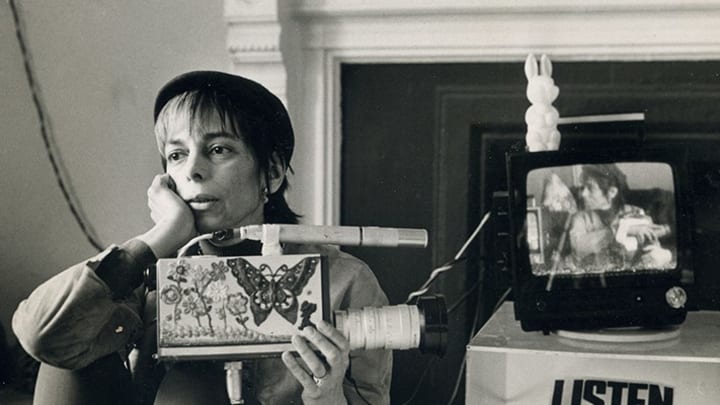 Shirley Clarke was introduced to the art world through dance. Her first experience with directing, though rare to find a woman behind the camera at this time in America, was a series of shorts that captured the beauty of movement when dancers would fall across the stage. In the 60's, Clarke began her filmmaking career and fought proudly to be a part of the independent film movement in New York during that time. Though John Cassavetes, acclaimed director and actor, was considered the trailblazer who made independent filmmaking what it is today, Clarke has not been given her due for the same. Cassavetes' made a 1959 film called Shadows that is still considered an important part of cinematic history. During that time, Shirley Clarke released The Connection, which won her some acclaim, but the film did as much for the independent film movement as Shadows did but it lacks credit for it. Despite this, she is remembered today for being one of the great filmmakers of the independent film circuit. She's responsible for crafting social-commentary into film documentaries, short films that follow choreographed dance, and a few feature films that are as gritty as they are masterful.
Filmography:

The Connection (1961)

The Cool World (1963)

Portrait of Jason (1967)

Ornette: Made in America (1985)
You can view most of her feature films and shorts on the Criterion Channel. Check out Edinburgh International Film Festival's retrospective video on Shirley Clarke below.
AGNES VARDA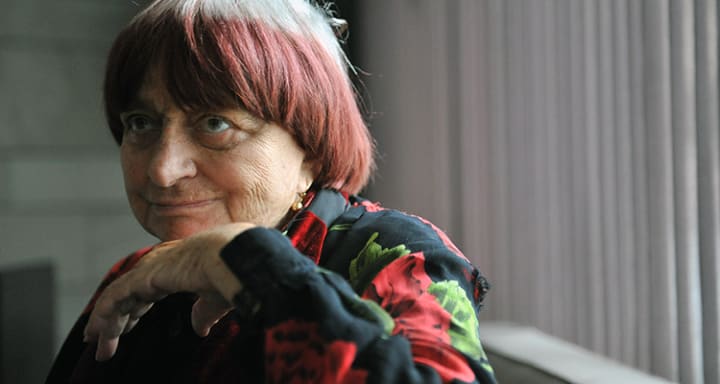 Agnes Varda's life deserves a closer look than a mere paragraph of words. Her reputation as a great auteur of the French New Wave still does not give her work the proper justice it deserves. She was not just a woman who was involved in the French New Wave, a French-born style of film, but also the godmother of the French New Wave. Her husband, Jaques Demy, and her friends, Jean-Luc Godard and Francois Truffaut were the three titans of the French New Wave, constantly praised for their contribution to cinema. But Varda was not bestowed the same honor as a woman who focused on fictional stories of her own making and documentaries focusing on feminism and racism. Though evidently shown in her delicate framing and playful compositions, she was also a talented photographer. She is known for focusing on outsider's perspectives. Most often, her films view the world through a marginalized person's point of view while also creating her own surrealist signature that is nearly impossible to recreate.
Notable Filmography:

Cleo from 5 to 7 (1962)

Le Bonheur (1965)

Black Panthers (1968)

One Sings, the Other Doesn't (1977)

Vagabond (1985)

The Gleaners and I (2000)

Faces Places (2017)
You can find most of her short films, documentaries, and feature films on the Criterion Channel. Check out the Criterion Collection's trailer for the completed films of Agnes Varda below.
ANDREA ARNOLD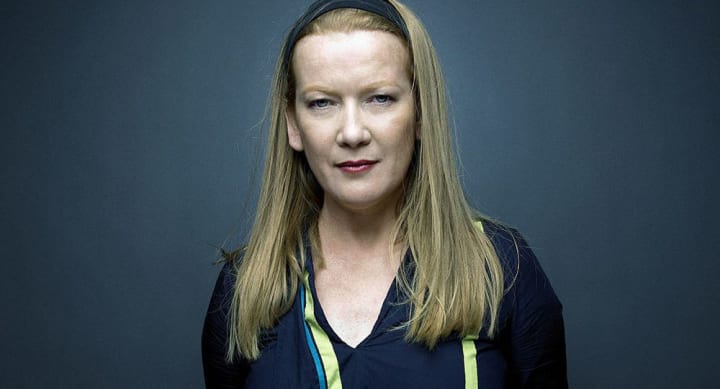 Andrea Arnold has been involved in making art since she was a child. Though she began with the hope of becoming an actor, she quickly turned to directing in the late '90s, and she proved to be incredibly talented. Her work is known for its focus on impoverishment, adulthood, and deprivation. Arnold's feature film debut, Red Road, won her recognition and praise as a competent director. Hopefully, she can craft more female-led stories as she continues to grow popularity in the American indie film circuit.
Filmography:

Red Road (2006)

Fish Tank (2009)

Wuthering Heights (2011)

American Honey (2016)

Big Little Lies (2011, 4 episodes)
You can view some of her work on various streaming sites, such as Netflix (American Honey), HBO (Big Little Lies), and the Criterion Channel (Red Road and Fish Tank).
LYNNE RAMSAY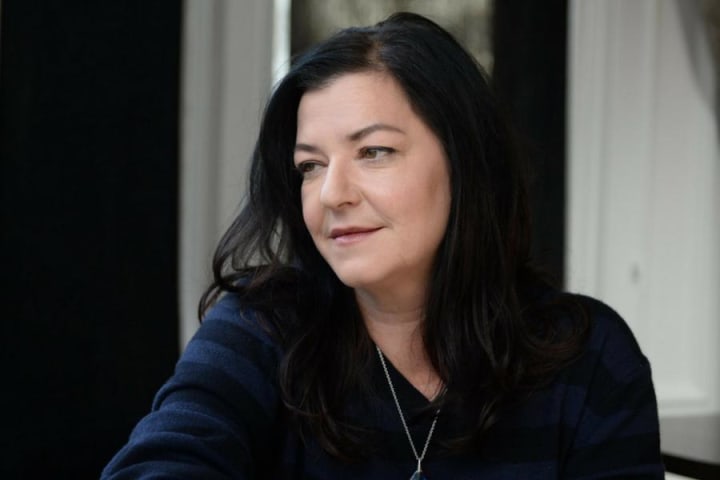 Lynne Ramsay is no stranger to sexism in the industry, expressing distaste for her reputation of being "difficult" though she knows it to be wanton misogyny. But there isn't any doubt that she is one of the most poetic and visionary directors working today. She often studies the human condition through violence and extreme drama. She's known for her aesthetic, poetic style, and intriguing portraits of troubled people.
Filmography:

Ratcatcher (1999)

Movern Callar (2002)

We Need To Talk About Kevin (2011)

You Were Never Really Here (2017)
You can watch You Were Never Really Here on Amazon Video.
As always, thank you for reading :)
Check out more movie suggestions below:
About the Creator
Welcome to my digital diary!
I have a vast but useless knowledge of cinema, and I just love to write.
You can expect to find random articles regarding various subjects, poetry, short stories, and anything film related. Happy reading <3
Reader insights
Nice work
Very well written. Keep up the good work!
Top insights
Expert insights and opinions

Arguments were carefully researched and presented

Eye opening

Niche topic & fresh perspectives

Excellent storytelling

Original narrative & well developed characters
On-point and relevant

Writing reflected the title & theme
Add your insights