Fayetteville Comic Show Review
My thoughts about the first ever convention in Fayetteville, Arkansas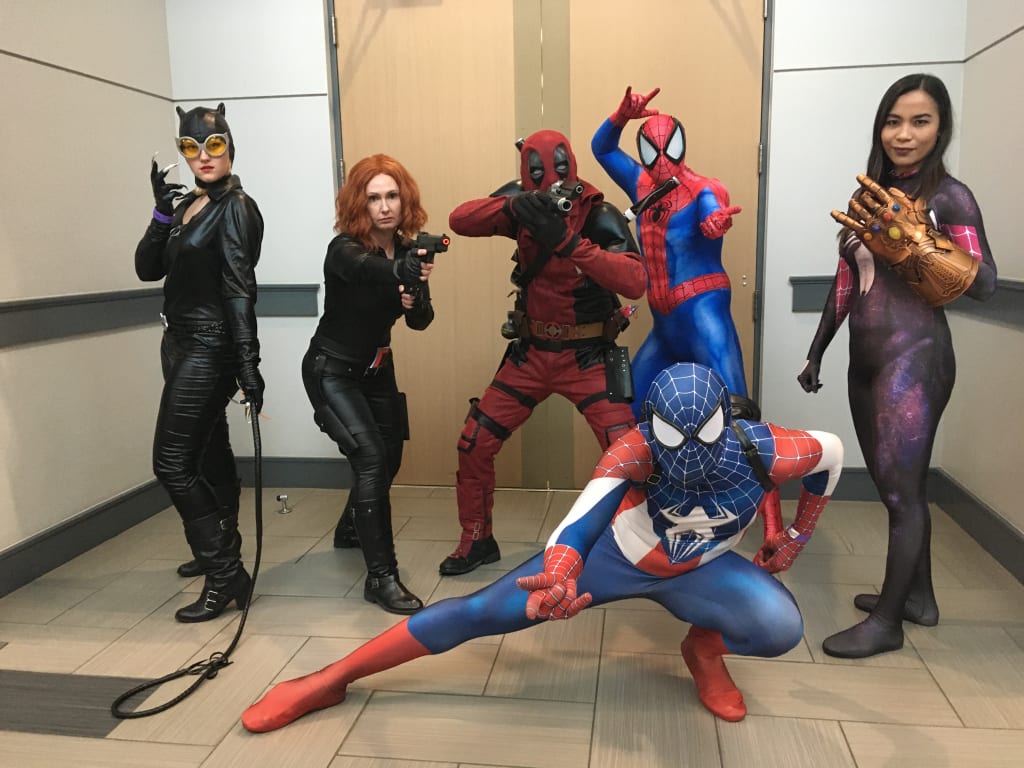 Sci-fi and pop culture fans descended at the Fayetteville Town Center for the Fayetteville Comuc Show. It took place on February 29 and March 1 and it was the town's first ever convention. This was my first con of the year and I had a wonderful time with my friends. Guests such as C. Thomas Howell and John Wesley Shipp were in attendance for the two day family-friendly event. I'll be sharing some of my favorite parts from the con and what I thought about it in general.
Day 1: Lord Gyaradrakkon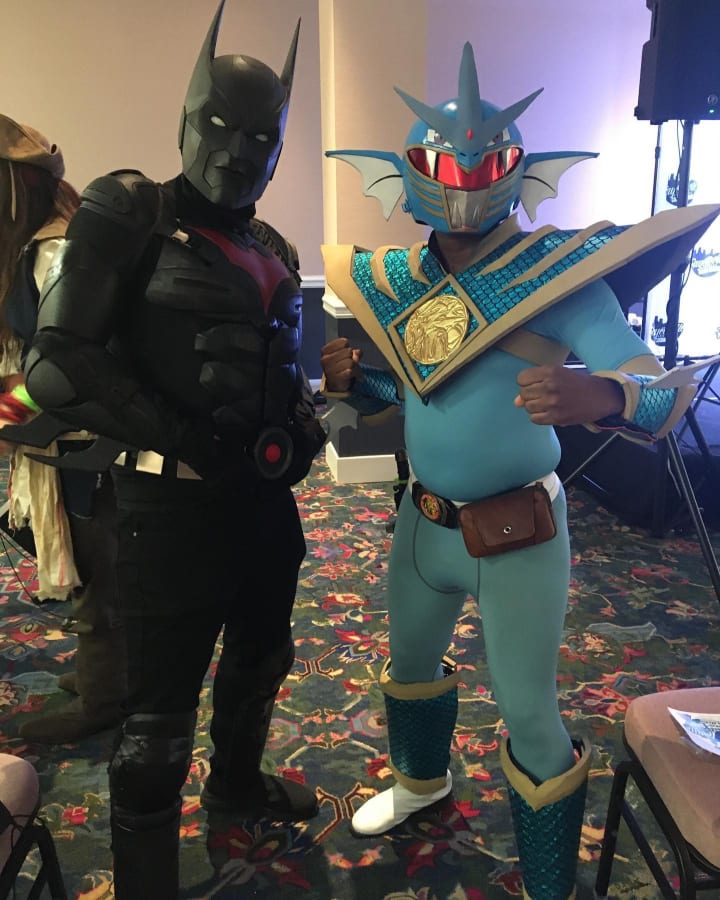 For the first day of the con, my Lord Drakkon and Gyarados cosplay mashup was the talk of the con. This is the second con I've went as him. I debuted him last year at GlitchCon and received positive feedback on it. It was fascinating that people were so amazed by seeing a Pokéranger up close, especially at a con.
Let's fast forward to the cosplay contest. Kids and adults took part in it, myself included. A couple of my friends were in it, too. So we each got on stage and had to tell a little bit about our cosplays to the cosplay judges. Everyone was fantastic and glad to be part of it.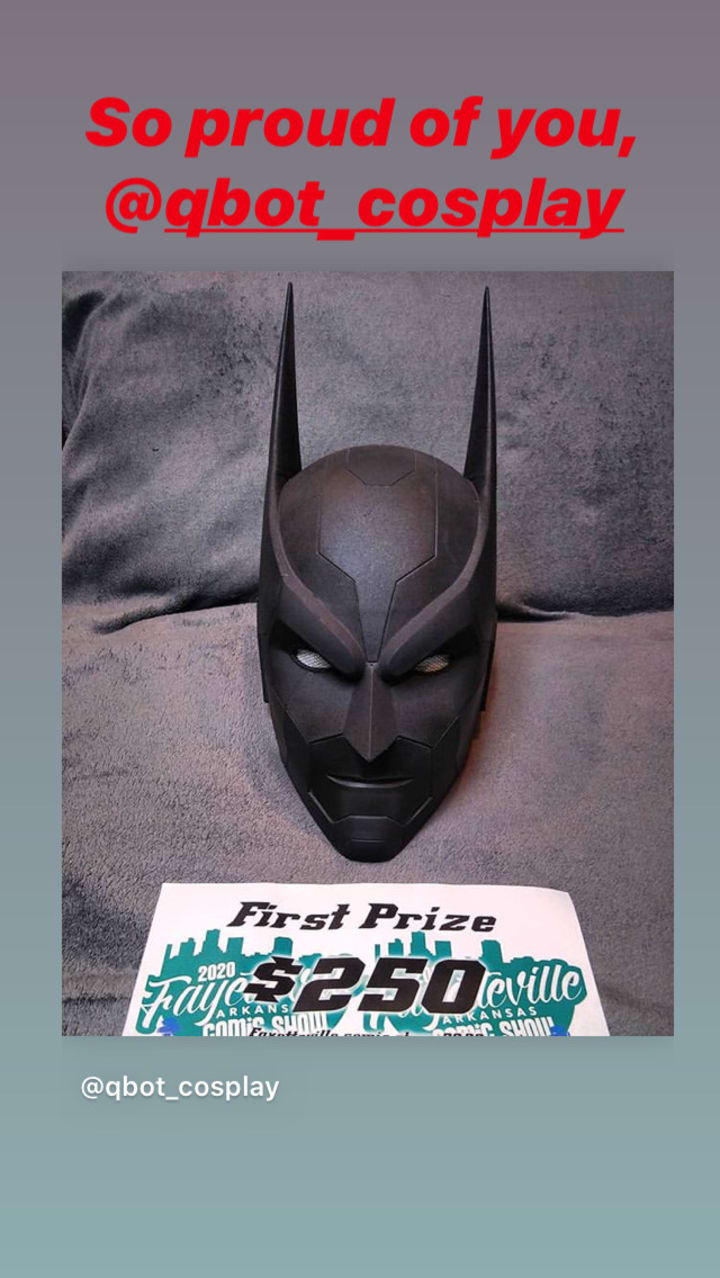 My fellow cosplay friend, Quentin, won his very first cosplay contest (shown above). He won first place in the adult category. His craftsmanship and creativity is absolutely amazing. According to his Instagram post, it took him 20 years to win something huge. I'm proud of Quentin and he would be a great cosplay guest or judge at a con if the opportunity came to him.
Meanwhile, yours truly won Most Original cosplay in the cosplay contest (shown at the end of the article). Lord Gyaradrakkon won the judges over and I received a metal plaque. This was my second overall cosplay contest win. I'm thankful and humbled to have received this honor.
Day 2: Captain Spidey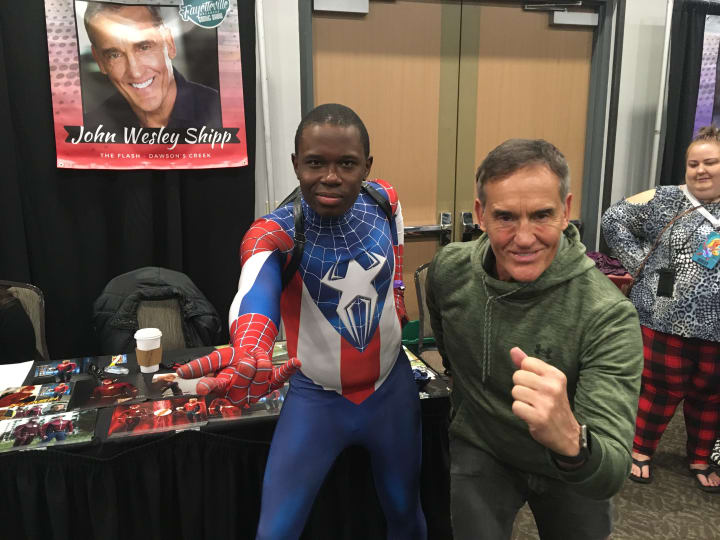 Originally, I was only going to attend the con on Saturday. However, soon after the cosplay contest was over, I missed my photo op with John Wesley Shipp. Those two events were happening at the same time. I was a little disappointed, but I eventually decided to attend the last day of the con. Around noon, I arrived as Captain Spidey and went to John Wesley Shipp's table. I greeted him asked to take some pictures with me. So I paid for them and it was such an amazing experience. Just the day before, I went to his panel and learned so much about him. He was quite impressed by my Lord Gyaradrakkon cosplay. Side note: he and I have the same middle name.
Over an hour and a half later, I would have a photo op with John Wesley Shipp, the one I missed the day before. So he and I got our picture taken and received my picture. I also received a digital print of that picture and shared it on my social media pages.
After my photo op session concluded, I joined my friends for some photos and cosplayer interviews. The cosplay group photo (cover pic) was priceless and epic. No matter which con I'm at, there's always numerous stories behind it. For me, cosplay is about having fun. Putting a smile on people's faces is what I do. I love this hobby so much and met some amazing people over the last five years. Most of them are now my friends and always great seeing them.
With this being Fayetteville's first ever con, I would say that it was well put together. The staff was very nice and helpful. They deserve the most credit for making this happen for all of us to enjoy. Planning a convention is never easy and takes months to put together. I loved that the con was at the Fayetteville Town Center and guest panels were at another location, The Graduate Hotel, which was right across the street, as opposed to having all the events in one location. It wasn't too crowded, which I liked. So how would I rate this con? I would give it a 9/10, because it's a convention that the young and old can enjoy. I hope it comes back next year, so I'll be able to attend it again.
Be sure to follow me on social media. The info to all of my social media pages can be found in my bio. If you enjoyed any of my articles, including this one, please feel free to send me a one-off tip, which is located at the end of every article. No tip is ever too big or small. It'll help me and other Vocal content creators to write better stories. Also, I encourage everyone to join Vocal+, a premium membership for Vocal content creators like me to write better stories, connect with creators, and a lot more. So be sure to sign up for that membership and support your favorite Vocal content creators.