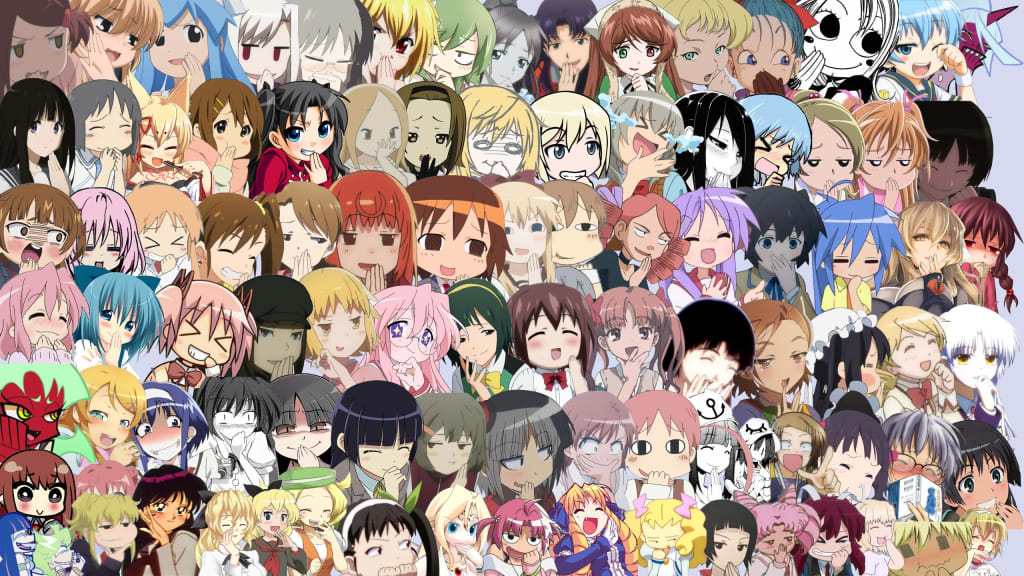 5 days left!! I am very excited as this challenge comes to a close. I cannot believe how much I have written in the past 25 days. A huge accomplishment that comes with all of that writing is this is my 50th blog! When I started writing I figured it would just be a stress reliever to do every once in a while but it has become so much more. I genuinely enjoy learning and watching new anime to write about. I look forward to writing even if I have to wake up early or stay up late.
Whether you have read 1 of my blogs or all of them I appreciate it and hope I have been entertaining you. I am wondering if I can keep up with this schedule of posting every day. What would you like to read about if I were to keep posting daily? Anime reviews? Lists of anime recommendations? Another anime challenge? Blogs like these? I'd love some ideas! Let me know in the comments below.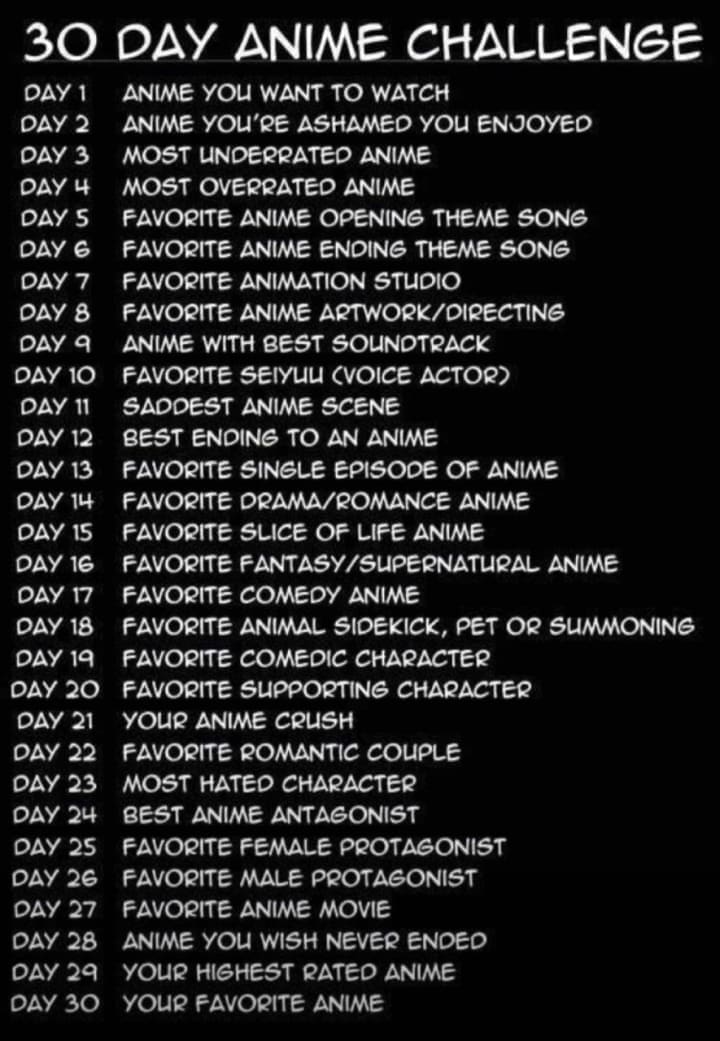 I discovered the idea for the 30-day anime challenge because I saw this post on Pinterest and thought it was a fun little challenge to do for the first month of the New Year. I did a challenge similar to this back in 2013 so I am curious to see if my tastes have changed much in the past 10 years.
Since I found it too hard to pick 1 answer, I have been picking 5 answers for each. I would love for you to hear your answer in the comments below
Subscribe to not miss a day of anime content
Day 25 Favorite Female Protagonist
Of course, my 50th blog would be my favorite topic to write about. The female characters would either make or break an anime for me. There are some badass, funny, and incredible female characters, but there are also some annoying, overly sexualized, and pretty much useless female characters. With anime, it is either a hit or miss.
With that in mind, I thought of way more inedible leads than annoying ones. I narrowed the list down, but it was impossible to narrow it down to 5. So here are my top 15 female protagonists.
Let's get into why I think these female leads are top-tier.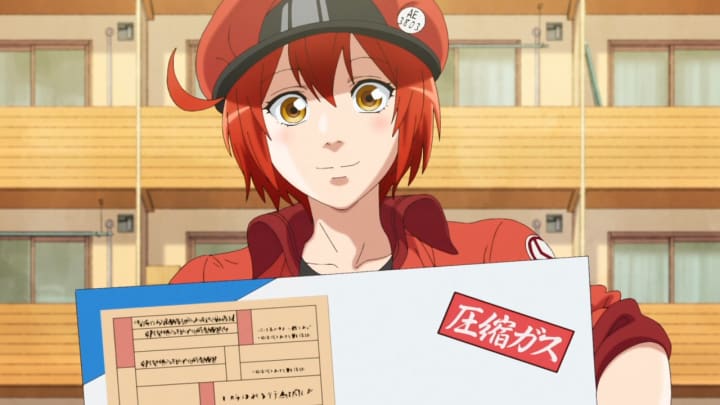 Red Blood Cell - Cells at work
She is quirky and sweet, clumsy and determined, and carries hope for the entire cast. I thought she was an amazing female lead for a unique show.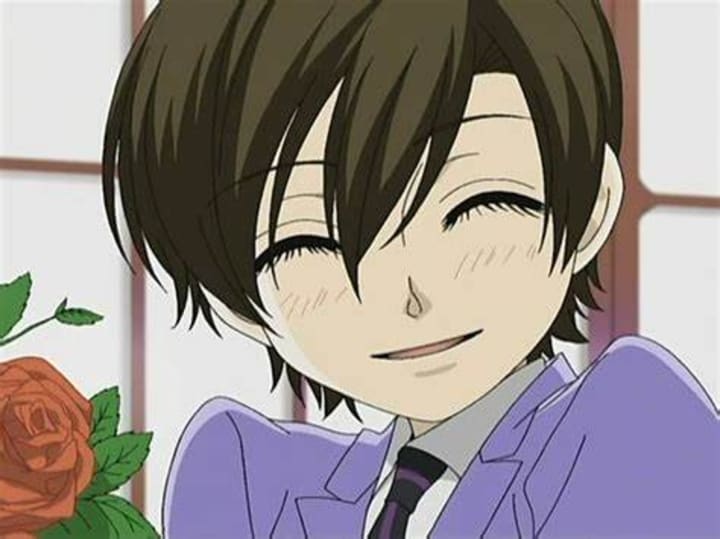 Haruhi - Ouran Highschool Host Club
I couldn't possibly leave sweet Haruhi off this list. She is a hero to the men in the host club and teaches them all how to be human. I love her confidence in herself.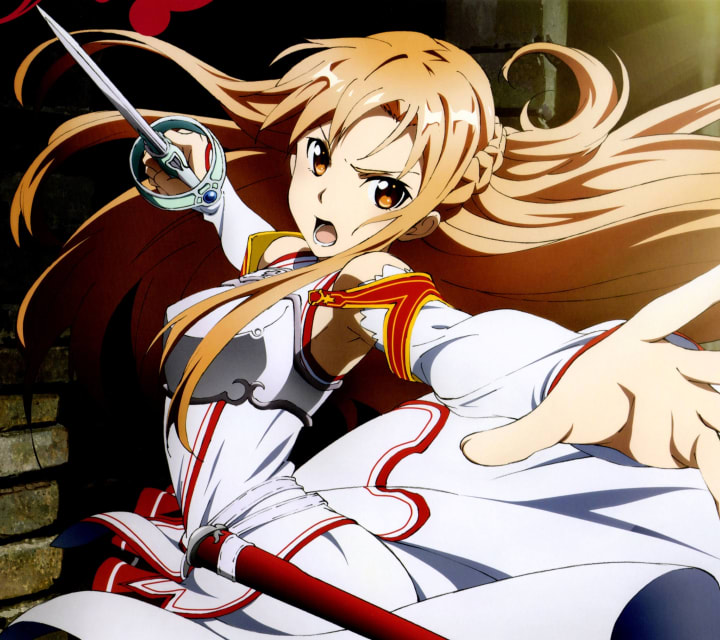 Asuna - Sword Art Online
I have heard a lot of mixed things about sword art online. Some people loved it and some people hated it, but what we can all agree on is that Asuna was an amazingly powerful female lead.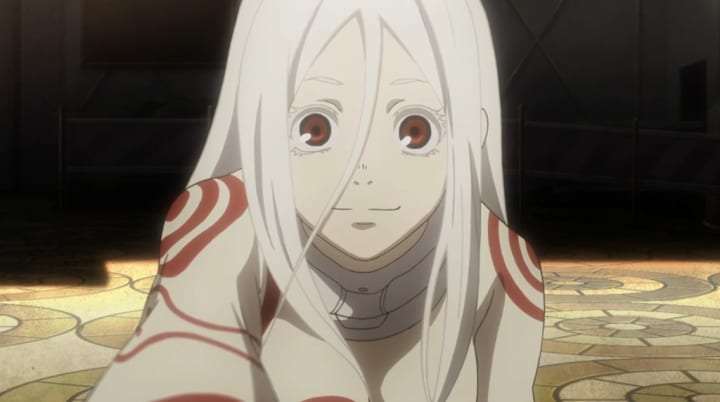 Shiro - Deadman Wonderland
She is the definition of never letting them know your next move. I am a sucker for a crazy female character with an insane story to show why she is the way she is. People are so quick to call girls crazy but never look at who made them crazy.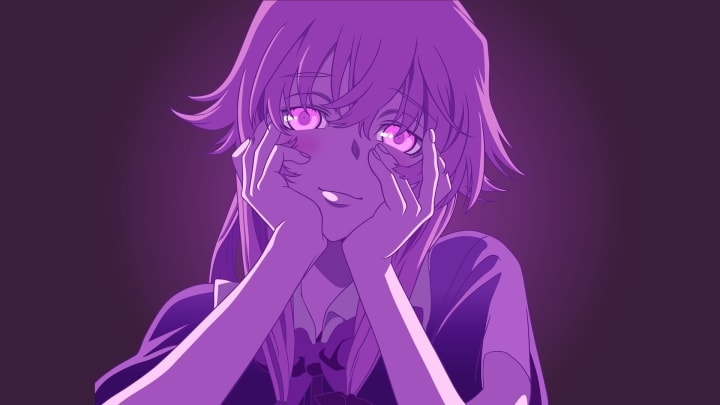 Yuno - The Future Diary
I could copy and paste my description from Shiro. Her story had more layers than an onion. I thought the writing for Yuno was one of a kind.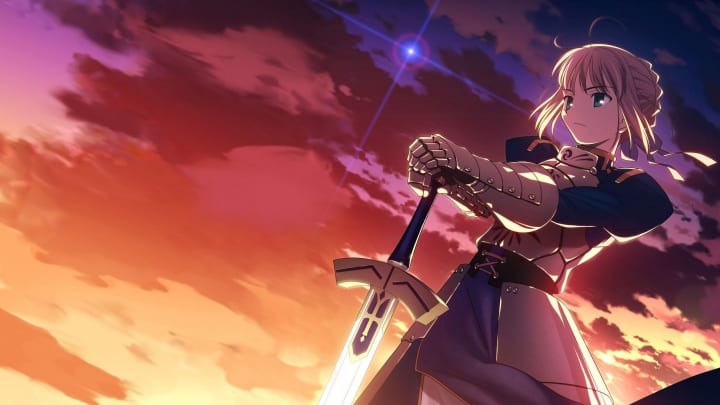 Saber - Fate/Zero
When I think of a warrior, Saber is the first character to pop into my head. She is a badass with incredible character development.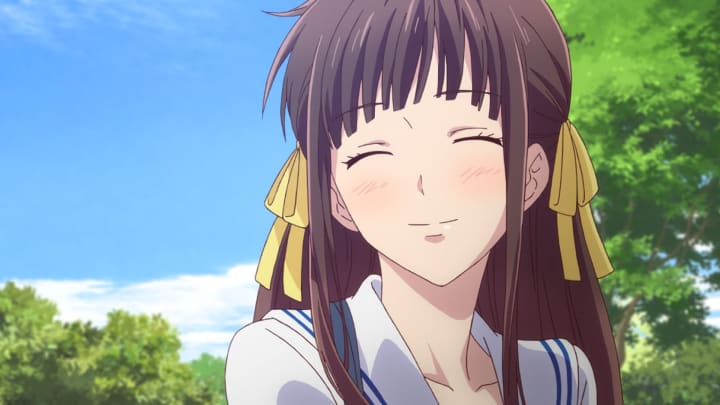 Tohru - Fruits Basket
I could never forget Tohru. She is a sweetheart, who is full of compassion and understanding. I wish I could just be half as nice to others as she is.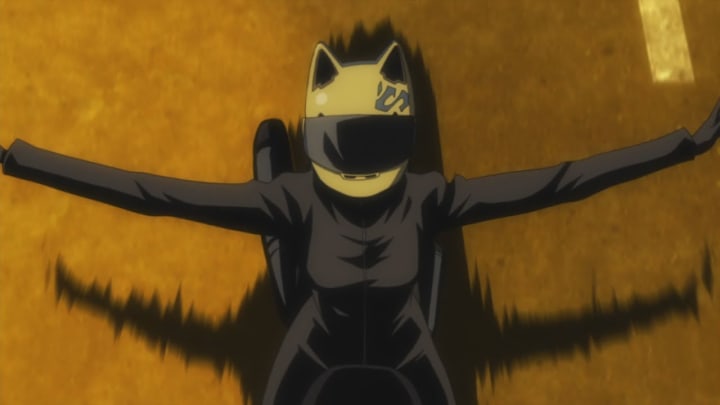 Celty - Durarara!!
Maybe she isn't exactly the main lead of the story but she is too amazing to leave off the list. I have no idea how a character with no head can have so much emotion. I thought her story was wild and she was so well written.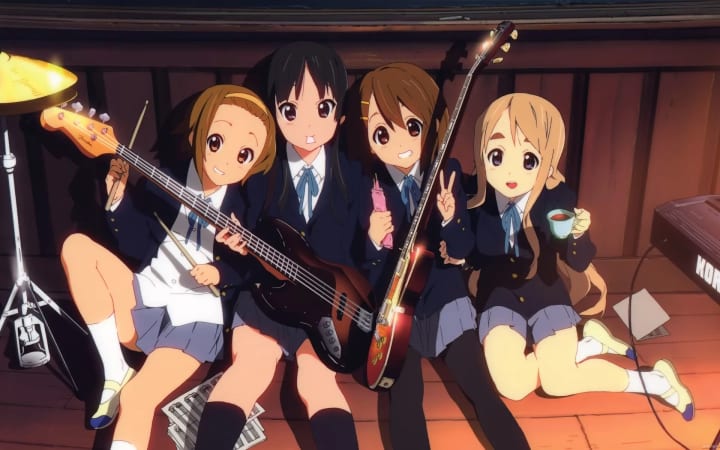 The band - K-on!!
For an anime to have only female leads and be this good is such an accomplishment. The band members are so unique and well-written. They each get character development and their own time to shine.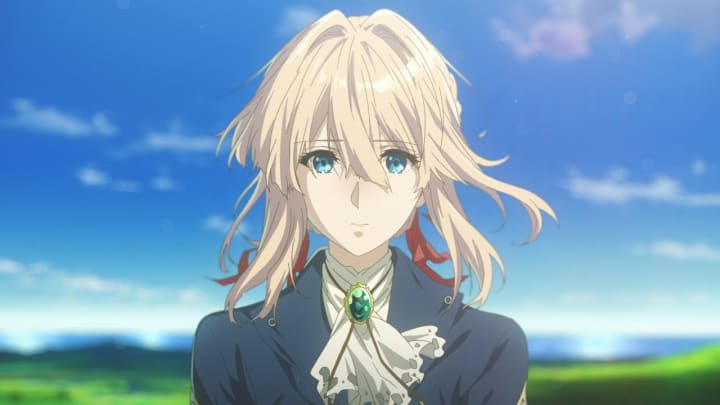 Violet Evergarden - Violet Evergarden
Violet has so much depth and development throughout her story. I couldn't imagine what her character must have gone through in life.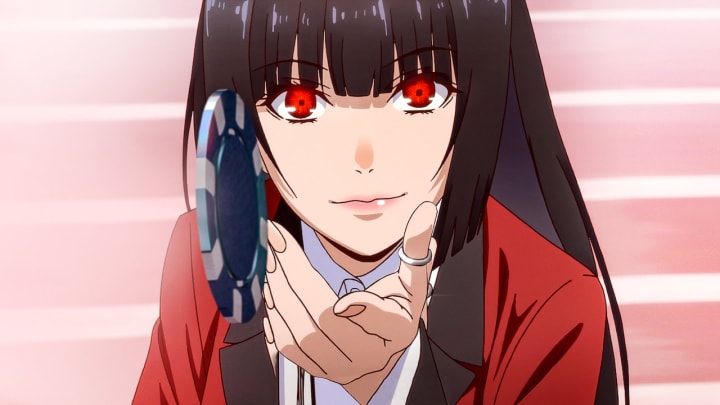 Yumeko - Kakegurui
She was an insane lead! I could never tell what she was thinking which I guess is the point when your gambling. I have never seen a more intense character. The whole show had so many amazing female characters but Yumeko takes the cake when it comes to the best-written and most insane.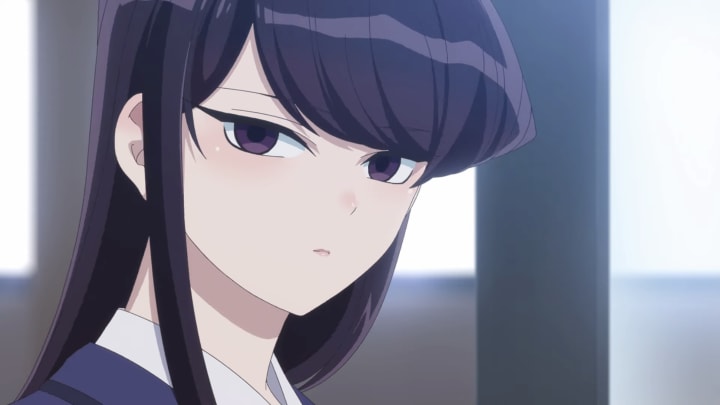 Komi - Komi Can't Communicate
When I say I have never related more to a character before in my life I mean it. As someone who deals with crippling social anxiety seeing a character with the same fear but trying her best to overcome it was so encouraging to me. They don't make fun of social anxiety or use it to crack some jokes, but they bring it into the light of us not wanting to be anti-social we just don't know how to be social.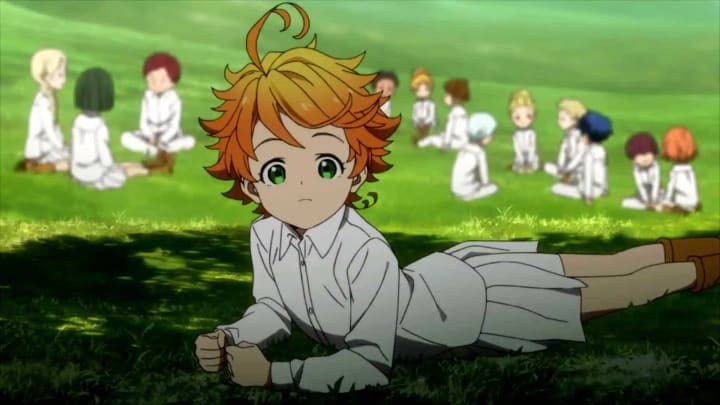 Emma - The Promised Neverland
Emma is the definition of leadership. She not only saved everyone and restored the broken worlds, but she also did it all with a smile on her face. I thought it was funny that Norman and Ray were too drastic and violent with their plans and Emma was the one who prevented a war that they tried to start. I wish we had more women in leadership like Emma.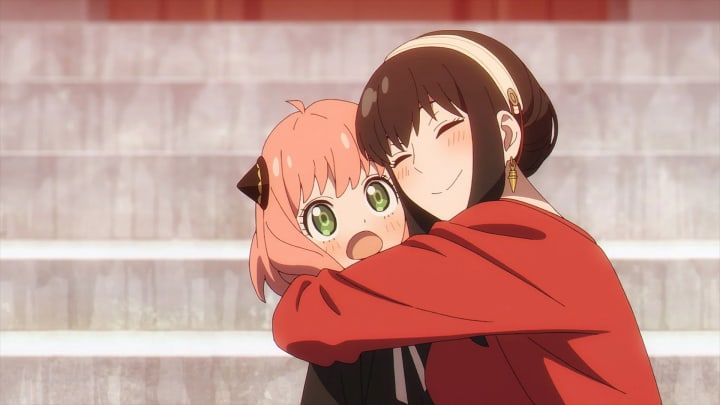 Yor and Anya - Spy X Family
I cannot think of two better female leads. Their relationship is adorable. They both are learning how to navigate how to become a family while hiding their secrets. Every time I see the two of them on screen I know it is going to be an amazing episode.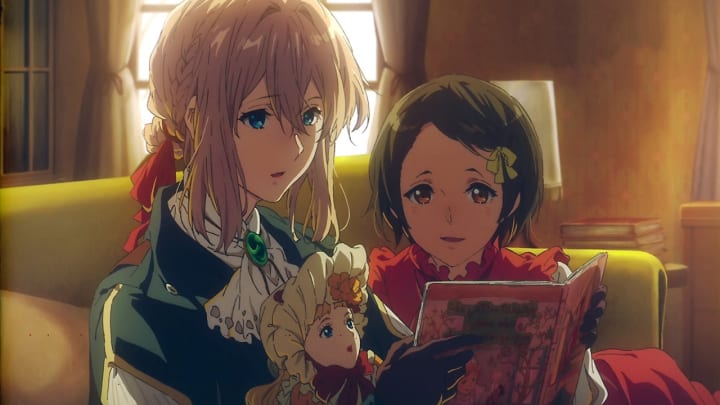 I thought all of these female leads were unique and extremely well-written. There are so many more amazing female leads and supporting characters out there, I could probably make a list of my top 100 another time.
Who is your favorite female lead? Do you agree with any of the ones I listed?
I'd love to hear in the comments below
Thanks for reading!!
Click to read best anime antagonist
Bye for now!!
About the Creator
✨Anime Blogger✨
I watch too much anime and would love to turn it into a creative outlet!
Blogging every Friday about anime topics, giving honest reviews, and staying up to date with all things anime
Socials
Reader insights
Be the first to share your insights about this piece.
Add your insights