DC Universe
Farewell to a Hero's Father—A Tribute to Eddie Jones
Eddie Jones portrayed Jonathan Kent for four years.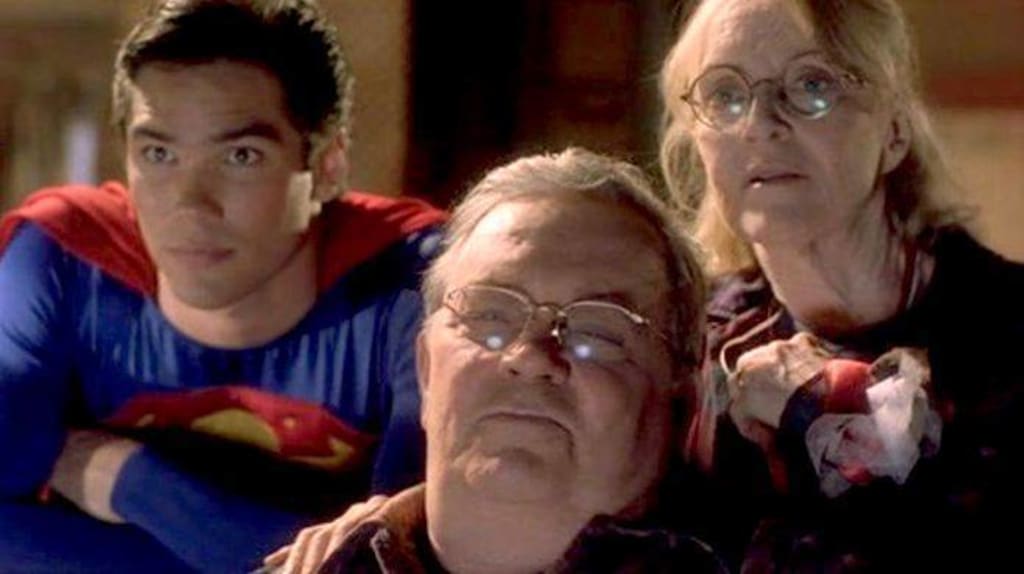 Jonathan Kent is an iconic role in the DC universe. The father of the young alien from Krypton, Clark Kent, played an important part in shaping the morality and humanity of the boy who would become the world's superhero. Though Eddie Jones wasn't the first actor to take on the challenge of becoming Superman's father, his portrayal of the character left a lasting impression for fans of the 1993 television series, Lois & Clark: The New Adventures of Superman.
From 1993 to 1997, Jones played the wise, loving father to an apprehensive Clark Kent, and though his reign as Pa Kent only lasted 87 episodes, he remained in the hearts of Superman fans. So much, in fact, that upon the news of his death, fans took to the Internet to both express their sorrow and to recall fond memories of favorite scenes, with some even calling Jones the "best live-action Jonathan Kent."
With the character of Clark Kent being so unsure of himself and his place in a world among humans, he needed a strong stalwart for wisdom and guidance. Eddie injected the right amount of humor, kindness, and no-nonsense love to fortify the Man of Steel.
While Eddie read the words penned by the script writers, he gave the character of Jonathan Kent a gentle soul that bled onto the screen. Viewers connected with Superman's father because Eddie made him approachable, a man who'd been a farmer all of his life and had, along with his wife, just happened to find a special child.
"My favorite moment from #LoisandClark is when #EddieJones and K. Callan tried to persuade @realdeancain to jump off the ledge in the one with the nightfall asteroid." @manojrao
Once Lois & Clark ended, Eddie moved on to much different roles, such as Charles Borden in The Invisible Man and Samuel Riddle in Seabiscuit. But the release of the DVDs of Lois & Clark ignited a new base of fans who loved Eddie's Jonathan Kent as much as original viewers did, ensuring that he would always be Pa Kent in hearts and minds around the world.
I was just thinking about my favorite scene with #EddieJones. It's from the pilot, where he's standing outside talking with Clark about what he wants out of life. This sets the tone of the relationship between the two of them and gives a foundation for this #ClarkKent. ❤💛💙 @greding2
Eddie Jones has died which is very sad. Ma and Pa Kent on the New Adventures of Superman are quite possibly my favourite TV parents ever. #superman #eddiejones #loisandclark #pakent #deancain @MadFrogRasputin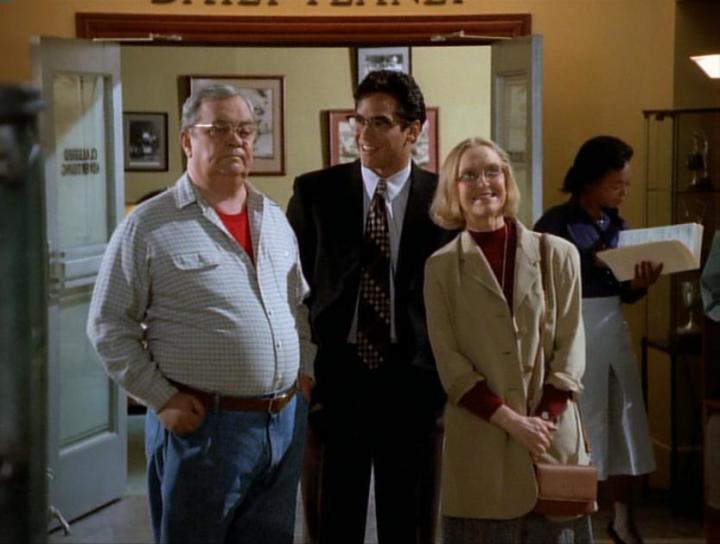 When news of Eddie's passing broke, the internet forums that are dedicated to Lois & Clark and the Superman mythos overflowed with good memories of the actor and his part as Jonathan Kent. Fans called him and K. Callan "solid versions of Jonathan and Martha Kent," and most were grateful that Lois & Clark had chosen not to kill off Pa Kent, maintaining that Clark needed both parents for advice and love.
Others called him "the greatest Jonathan Kent in Superman history," adding that he "played the part perfectly." And a Reddit thread dedicated to news of the actor's passing encouraged fans to rewatch the pilot episode of Lois & Clark in honor of Eddie's passing.
"Jones shines as the loving, supportive Pa Kent and K Callen is this beautiful, worried but also supportive mother. They appear in most episodes and their scenes are regularly the highlights of the episodes."—Reddit comment
No tribute to the actor would be complete without a comment from the man who played his son for four years. Dean Cain posted a heartwarming, emotional tweet that echoed the sentiments in all Lois & Clark fans.
A Reddit poster summed up how we all feel by saying he hoped Eddie Jones knew how much we appreciated him. As we watch Eddie on our screens from this point forward, we'll be grateful that he shared his talent with the Superman fandom.
Rest in Peace, Eddie Jones.
#EddieJones #Superman #Lois&Clark #NewAdventuresSuperman #PaKent #JonathanKent
celebrities