Fantastic Beasts: Should Johnny Depp Be Part of the Casting?
Everything You Need to Know About this Accusation of Domestic Violence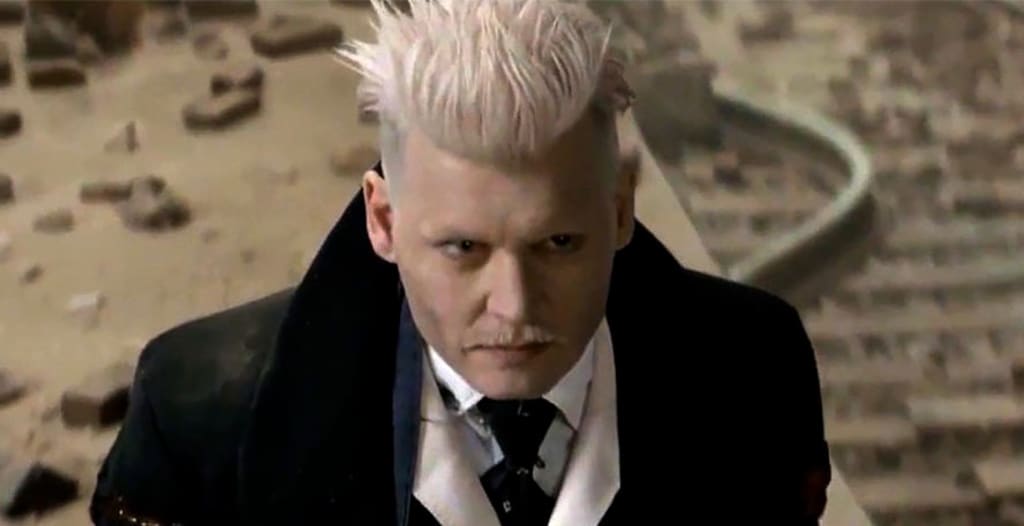 In 2016, Fantastic Beasts and Where to Find Them revealed Grindelwald's real identity, which also gave us the chance to see that he was going to be played by Johnny Depp. He was admired for his many awards, including a Golden Globe Award, and for his roles in movies like Edward Scissorhands,Pirates of the Carribean, Alice in Wonderland, and more. But unfortunately, everything changed the same year that the new movie was released.
After dating her since 2012, the actor married the actress Amber Heard in 2015 but filed for divorce only a year after. Not only that, but five days after, she obtained a temporary restraining order against him, stating that he had been "verbally and physically abusive" during the entirety of their relationship, and the last incident happened two days before their divorce. It forced him to stay at least 100 yards away from her and avoid any contact. She even claimed that there was one severe incident in December 2015 when she truly feared for her life. After the divorce, she also said:
"I live in fear that Johnny will return to the residence unannounced to terrorize me, physically and emotionally."
In 2015, it was reported that the actor was injured, and he had hurt himself by punching a wall when the two had gotten into an argument. Images of Heard with a mark on her eye and cut on her lip were also published online. The actress also said in court that her husband showed up to her birthday drunk and high and "violently shoved [her] on the floor" after grabbing her by the hair. Things got worse when his mother died, as the couple got into a heated altercation. According to the actress's claims in court documents, they were having a peaceful conversation when his demeanor changed dramatically:
"Johnny then grabbed the cell phone, wound up his arm like a baseball pitcher and threw the cell phone at me striking my cheek and eye with great force. [...] He then forcibly pulled back my hair as I attempted to stand from the sofa... Johnny continued screaming at me, pulling my hair, striking me and violently grabbing my face."
One of her friends on the phone overheard this and confirmed that it was true. The NYPD also responded to a third-party call but found no evidence of a crime, as it was a verbal dispute. A video was also released, showing footage of the actor yelling "Did something happen to you this morning? I don't think so!" He then smashed a wine bottle and said: "You want to see crazy, I'll give you fucking crazy."Depp's assistant also sent a message to Amber in 2014, which was released two years later:
"When I told him he kicked you, he cried. It was disgusting. And he knows it. He's a little lost boy. And needs all the help he can get. He is so very sorry, as he should be."
However, when facing these accusations, the actor said that these messages were manufactured. The actor also responded to the video by saying that he was not responsible for the release and that the past few months had been difficult for him, emotionally and physically. He and his lawyers had denied the claims, accusing Amber of lying to get her 15 minutes of fame. Problem is, the actress was already famous on her own. When the news broke, the actor's spokesperson said that:
"Given the brevity of this marriage and the most recent and tragic loss of his mother, Johnny will not respond to any of the salacious false stories, gossip, misinformation, and lies about his personal life. Hopefully, the dissolution of this short marriage will be resolved quickly."
His daughters and two of his exes, Vanessa Paradis and Lori Anne Allison, also came to his defense. It didn't help when Amber appeared almost two hours late for a court-ordered deposition and that Depp's lawyers said that she looked "manic and irrational." Shortly after, the couple settled their divorce case, and Amber withdrew her request for a domestic violence restraining order. He agreed to pay Heard $7,000,000 to settle the case. They concluded this story by saying that:
"Our relationship was intensely passionate and at times volatile, but always bound by love. Neither party has made false accusations for financial gains. There was never an intent of physical or emotional harm. Amber wishes the best for Johnny in the future. Amber will be donating financial proceeds from the divorce to a charity."
Fantastic Beasts and Where to Find Them
Fantastic Beasts and Where to Find Them had already been filmed when we heard about this story, so we understand why Johnny Depp was still part of the movie. Executive producer David Heyman was asked about this choice and told People:
"Because he's iconic. He's an iconic actor and we needed an iconic actor to play this part. Johnny's created two or three iconic people, people who are unforgettable. He makes choices, and that was really, really important... [We] wanted somebody who could, in one hand, seduce, but, on the other hand, be really scary. Johnny can do that. He was an absolute pleasure to work with."
Director David Yates also said at that time:
"You have to trust us and see what he does in this movie. You won't see very much in this movie because he appears in it very fleetingly. He appears much more in the second movie. What you have to remember about Johnny is that extraordinary talent and that talent never goes away. Hollywood is such a fickle place. People go up and go down. He's a huge Harry Potter fan."
J.K. Rowling was also delighted by the casting and said that "he's done incredible things with the character." When asked about the accusation of domestic violence, Heyman said:
"Here's the thing: misogyny, abuse, maltreatment of people is unacceptable. But none of us know what happened in that room. So I think it would be unfair for me to be judge and jury, or for any of us to be judge and jury."
But in November 2016, a picture of the cast from Fantastic Beasts: The Crimes of Grindelwald was released, and the actor was still part of the cast.
The Cast of Fantastic Beasts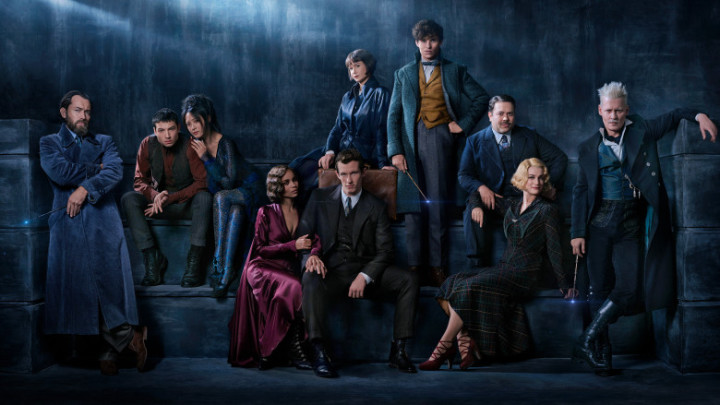 Fans were shocked to see that a man who was accused of domestic violence was still part of the movie, while he could have easily been replaced, as he only had a small role in the first movie.
In November 2017, Yates had to talk about this issue again during an interview with Entertainment Weekly:
"Honestly, there's an issue at the moment where there's a lot of people being accused of things, they're being accused by multiple victims, and it's compelling and frightening. With Johnny, it seems to me there was one person who took a pop at him and claimed something. I can tell you about the man I see every day: he's full of decency and kindness, and that's all I see. Whatever accusation was out there doesn't tally with the kind of human being I've been working with. By testament, some of the women in [Depp's] life have said the same thing. That's not the human being we know. It's very different [than cases] where there are multiple accusers over many years that need to be examined and we need to reflect on our industry that allows to roll on year in and year out. Johnny isn't in that category in any shape or form. So to me, it doesn't bear any more analysis. It's a dead issue."
It didn't stop fans from criticizing this choice. Twitter user @hobbitlindsey said:
So if I understand correctly, the actor who played Crabbe, a minor character, was fired from Harry Potter for doing drugs. Yet Johnny Depp, who abused his wife, gets a major role in your movies? Correct me if I'm wrong @jk_rowling
The writer didn't answer and blocked the fan on Twitter instead. Now, J.K. Rowling is accused of turning a blind eye to this situation. Which side are you on? Should Johnny Depp be part of Fantastic Beasts or not?
To hear more about the movie, make sure you readFantastic Beasts: Are We Ready for a Gay Dumbledore?