Exposing their True Identity:The Story of Rachel Dolezal & Hilaria Baldwin
Both women identified by other races but their true identity was later revealed that they're actually white.

Rachel Dolezal & Hilaria Baldwin
Two "Notable" Women exposed by their true identity. Rachel Dolezal, an"African American" professor, activist and NAACP chapter president. Hilaria Baldwin, a "Latina" wife of award winning controversial actor Alec Baldwin, mother, yoga instructor, podcaster and author from Spain. These two women were in the spotlight embracing their cultures and until media exposed them as not what they say they were.
Rachel Dolezal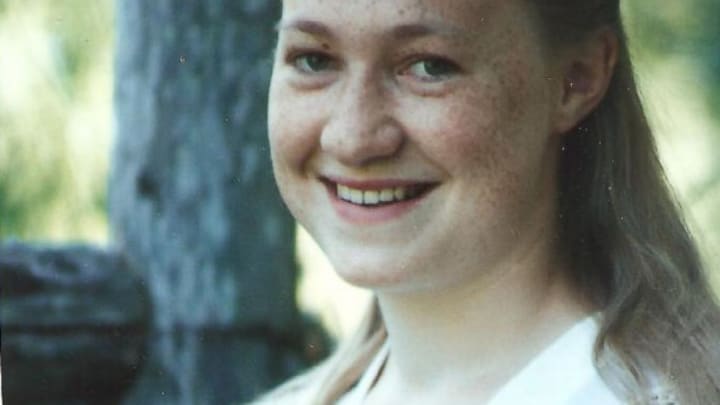 Dolezal was born in Lincoln County, Montana, on November 12, 1977 to her parents, Ruthanne (née Schertel) and Lawrence "Larry" Dolezal. Her parents are obviously not African American or mixed racial or interracial. They are Caucasians. Dolezal has said she was born and lived in a teepee and that the family had hunted for their food with bow and arrow. She also said that lima beans were used as chess pieces when enjoying family game night. However, her parents claims it wasn't true.
When Dolezal was a teenager, her parents adopted three African-American children and one Haitian child which explains so much. From 2002 to 2006, her parents and siblings lived in South Africa as Christian missionaries however Dolezal would claim that she lived in South Africa as a child. Dolezal was homeschooled and graduated in 1996. After graduation, she attended Belhaven University in Jackson, Mississippi earning her bacholers degree then attended Howard University, a prominent black college graduated with a master of fine arts. She later filed a suit against the school, saying she was denied a teaching assistant position 14 years ago based on race, among other factors, according to the judgment from the District of Columbia Court of Appeals, which upheld a dismissal of her suit by a lower court. The court noted that the chairman did not learn of her interest in an assistantship until after he says he had filled all of the positions.At Howard University in Washington, D.C., according to the 2005 order, Moore claimed "discrimination based on race, pregnancy, family responsibilities and gender" while she was a graduate student in art. She also claimed her artwork was removed from a student exhibition in 2001 to "favor African-American students over Moore," the June 14, 2005, the order says. Dolezal defended her decision to file a lawsuit against the school. The order said that the statute of limitations had expired on this claim. Dolezal moved to Idaho to work as an Education director, Human Rights Education Institute in Coeur d'Alene, Idaho, Part-time art instructor, North Idaho College. She would move to Washington and started working as a part-time professor in the Africana studies program at Eastern Washington University in 2010 but a spokesman told ABC News that she is no longer employed by the university. Dolezal has been a civil rights activist in her adopted home of Spokane, Washington, and, subsequently, was elected as the chapter president of the NAACP in 2014. She even became a hairdresser and I'm not talking her doing white peoples hair.
Hilaria Baldwin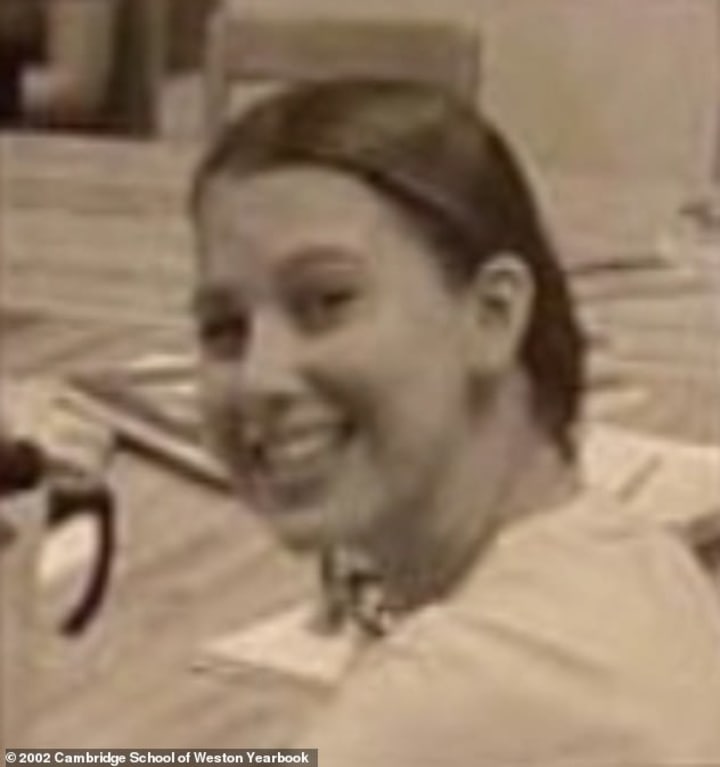 Before she was Mrs. Baldwin, she was born as Hillary Hayward Thomas (her birth name, not "Hiliria") .Thomas was born on January 6, 1984 in Boston, Massachusetts to her parents: Kathryn Hayward and David Thomas Jr. Both are Caucasian (Not from Spain). While she Mrs. Baldwin, it was said that Thomas was born on Majorca, Spain but was later updated after she was exposed. She attended the Cambridge School of Weston, a private co-educational high school in Weston, Massachusetts. Then, she would attend New York University. While she was in NYU, she started practicing Yoga and opening her own studio.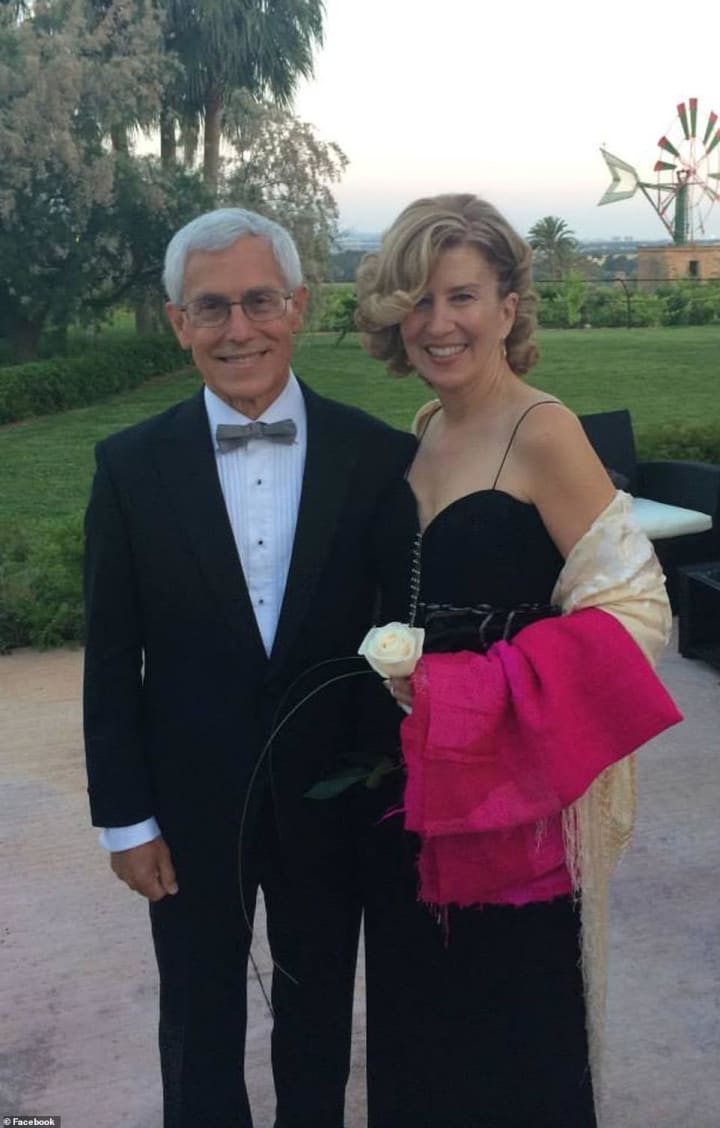 Actor Alec Baldwin and Thomas met in 2011 meet at a restaurant in New York City. Thomas was already familiar with Alec as an actor when she met him. The two hit it off until 2012 they were engaged. They were married on June 30, 2012. Their wedding was a traditional Spanish inspired wedding filled with Baldwin's close celebrities friends and 30 or 40 relatives according to Thomas. After their wedding, the happy couple would parade their love even Baldwin would talk about his wife on the Letterman show mocking her Spain accent as a joke. They would debut on the red carpets as a happy power couple.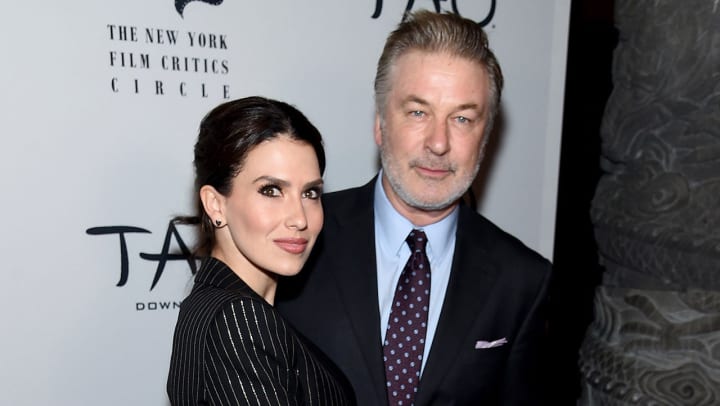 Thomas-Baldwin would find work as a correspondent on Extra, winning an Emmy for Outstanding Entertainment News Program with her Extra colleagues until in 2014.She released an exercise DVD titled @ Home with Hilaria Baldwin: Fit Mommy-to-Be Prenatal Yoga. Baldwin partnered with podcaster Daphne Oz to create Mom Brain, a motherhood-focused podcast. Refinery29 described it as "a deep-dive into every single corner of motherhood, ranging from the serious moments to the hilarious ones, and everything in between"and has been on the cover of multiple magazines, the most notable of which include Hello!, Fit Pregnancy,¡Hola!,Parents; and Belgium's Télépro. The Baldwins had six children naming them in Spain names.
The Exposure of Dolezal & Baldwin
Just when they started to get noticed from the public, the true identity gets exposed for who they truly are. On Dolezal's estranged parents went to the public and exposing Dolezal including her adoptive brothers.
On June 11, Jeff Selle and Maureen Dolan of the Coeur d'Alene Press published an article entitled "Black Like Me?" The article reported that Dolezal had "made claims in the media and elsewhere about her ethnicity, race and background that are contradicted by her biological parents", and went on to outline Dolezal's past hate crimes allegations, allegations of being abused with a baboon whip by her parents, misrepresentations about her race, and misrepresentations about the identity of her father. The article further stated that Dolezal, in a recent interview, "maintained that she is African-American. 'They can DNA test me if they want to,' she said. 'I would caution you on all of this. This is ridiculous.'" Ruthanne Dolezal was quoted in the article, stating that her daughter's allegation of being abused with a baboon whip was "a very false and malicious lie" and adding that it was "disturbing that she has become so dishonest". A KXLY reporter asked her question about her identity but would walk out of the interview.
KXLY: Are you African-American?

Dolezal: "I don't, I don't understand the question of—I did tell you that, yes, that's my dad. And he was unable to come in January."

KXLY: Are your parents, are they white?

Dolezal: "I refuse."

Dolezal turns off her mic as she runs away.
She went on the daytime talk show The Real later revealing:
"I was born biologically white."
Twitter drags Dolezal for being "transracial" and pretending to black. Late night television would mock the former NAACP president including Maya Rudolph.
On December 2020, a Twitter user exposes Baldwin for not being Latino, by showing a video of Baldwin using her Spanish accent and not using her Spanish accent on the news, and on a Today show cooking segment she forgot to and she never used her "accent"which confused everyone. Unlike Dolezal, they exposed her parents and her high school yearbook.
Baldwin took to Instagram to reveal that she's not from Spain, she and revealed by saying:
"Yes, I am a white girl. I am a white girl"
She spent some of her childhood living in Spain, then leaving to attended high school and college. Her truth shocked and confused everybody like it was deja vu.
After the Exposure
After Dolezal, she was resigned from the NAACP and remained unemployed ever since. She was offered some deals and adult film deals in case she was in need. She ended up homeless and relies on food stamps. She still claims she is black or should I say identified as trans-black. She has an OnlyFans account, where it is reported that she will post pictures of herself engaging in activities such as working out as well as pictures of her feet. As for "Hilaria" or should I say Hilary, her and Alec are still married, just had their seventh child together despite the incident on the set of his film "Rust" which cause a female cinematographer's life. She would apologized in 2021 on social media by saying:
"I've spent the last month listening, reflecting, and asking myself how I can learn and grow. My parents raised my brother and me with two cultures, American and Spanish, and I feel a true sense of belonging to both. The way I've spoken about myself and my deep connection to two cultures could have been better explained - I should have been more clear and I'm sorry."
These two white women pretending to be black and Latino . Honestly, its not OK cause they wouldn't know what it's like if they were black or latino. I mean they need to accept who they really are.
Source
YouTube
https://abcnews.go.com/US/rachel-dolezal-timeline-naacp-leaders-transition-white-black/story?id=31801772
https://abcnews.go.com/US/rachel-dolezal-timeline-naacp-leaders-transition-white-black/story?id=31801772
https://www.dailymail.co.uk/news/article-9096393/Inside-Hilaria-Alec-Baldwins-Spanish-inspired-wedding.html
https://people.com/movies/alec-baldwin-hilaria-baldwin-relationship-timeline/
About the Creator
Hello, My name is Gladys W. Muturi. I am an Actress, Writer, Filmmaker, Producer, and Mother of 1.
Instagram: @gladys_muturi95
Twitter: @gladys_muturi
Facebook: facebook.com/gladystheactress
YouTube channels in the works
Reader insights
Be the first to share your insights about this piece.
Add your insights