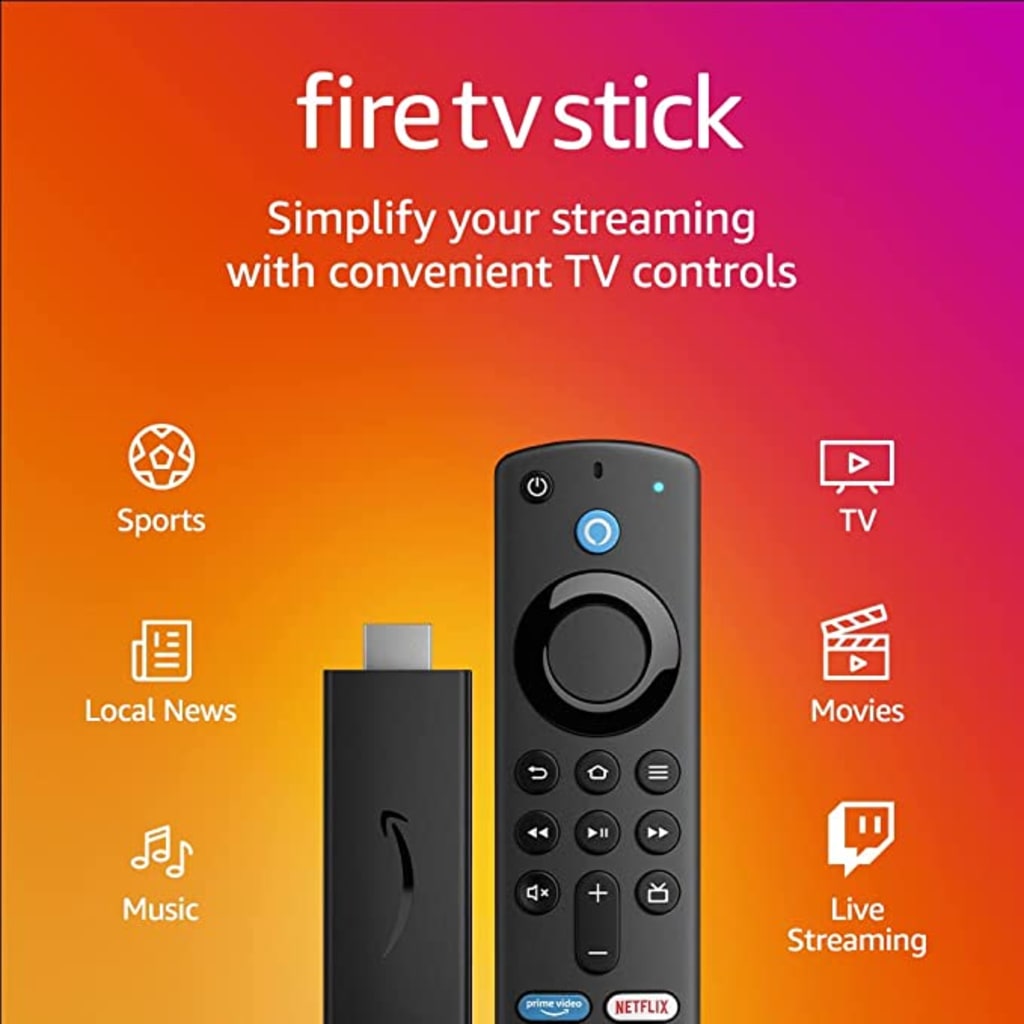 In today's digital age, streaming services have revolutionized the way we consume media. Among the numerous streaming devices available in the market, the Amazon Fire TV Stick stands out as a versatile and feature-packed option. This small, yet powerful device opens up a world of entertainment possibilities, bringing your favorite shows, movies, music, and more directly to your TV screen. In this blog post, we'll delve into the remarkable features and benefits of the Amazon Fire TV Stick.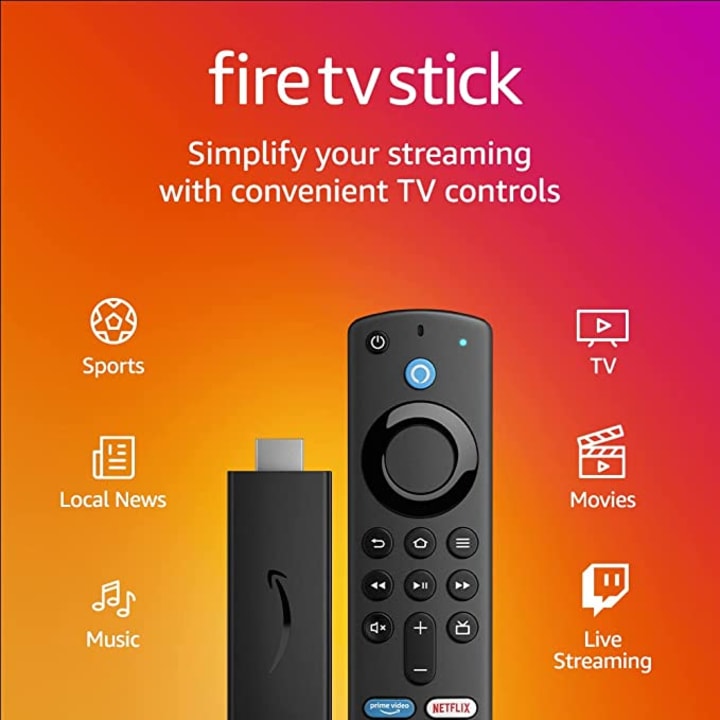 1.Easy Setup and Seamless Integration:
One of the key advantages of the Fire TV Stick is its effortless setup process. Simply plug the device into your TV's HDMI port, connect it to your Wi-Fi network, and you're ready to go. The intuitive interface ensures a user-friendly experience, allowing you to navigate through menus and apps with ease. Additionally, if you're an existing Amazon Prime member, the Fire TV Stick seamlessly integrates with your Prime account, providing quick access to a vast library of movies, TV shows, and exclusive content.
With the Amazon Fire TV Stick, entertainment knows no bounds. The device grants you access to an extensive content library, featuring popular streaming services like Netflix, Hulu, Disney+, Prime Video, and many more. Whether you're a fan of gripping dramas, side-splitting comedies, adrenaline-pumping action flicks, or thought-provoking documentaries, the Fire TV Stick ensures that you'll never run out of options. Additionally, the stick's voice control capabilities, powered by Alexa, enable you to effortlessly search for your favorite shows or movies using simple voice commands.
The Fire TV Stick is not just limited to video streaming. It also doubles as a gaming console, allowing you to enjoy a wide variety of games right on your TV. With access to popular titles and a dedicated gaming controller (sold separately), you can indulge in immersive gaming experiences without the need for a separate console. Moreover, the device supports a multitude of apps, including music streaming services, news apps, fitness apps, and much more, turning your TV into a versatile hub for all your digital needs.
4.Enhanced Viewing Experience:
For those seeking a top-notch viewing experience, the Fire TV Stick has got you covered. The latest iterations of the device, such as the Fire TV Stick 4K, support stunning 4K Ultra HD streaming. This means you can enjoy your favorite content with exceptional clarity, vibrant colors, and breathtaking detail, taking your entertainment to a whole new level. The stick also supports High Dynamic Range (HDR) formats, enhancing the contrast and color accuracy of compatible content.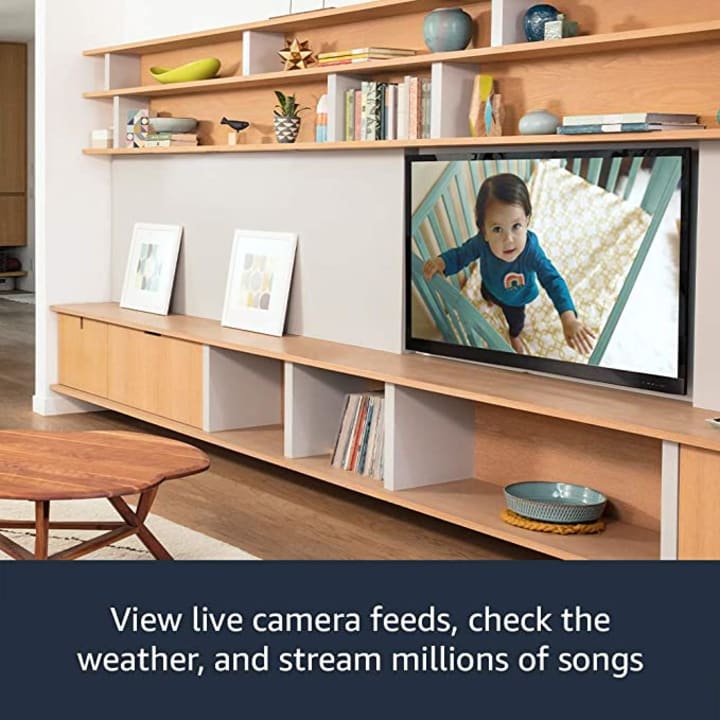 5.Portability and Flexibility:
With its compact design, the Fire TV Stick offers remarkable portability and flexibility. You can easily carry it with you while traveling or visiting friends, ensuring that your favorite shows and movies are always within reach. As long as you have access to a TV with an HDMI port and an internet connection, you can transform any screen into a smart TV instantly.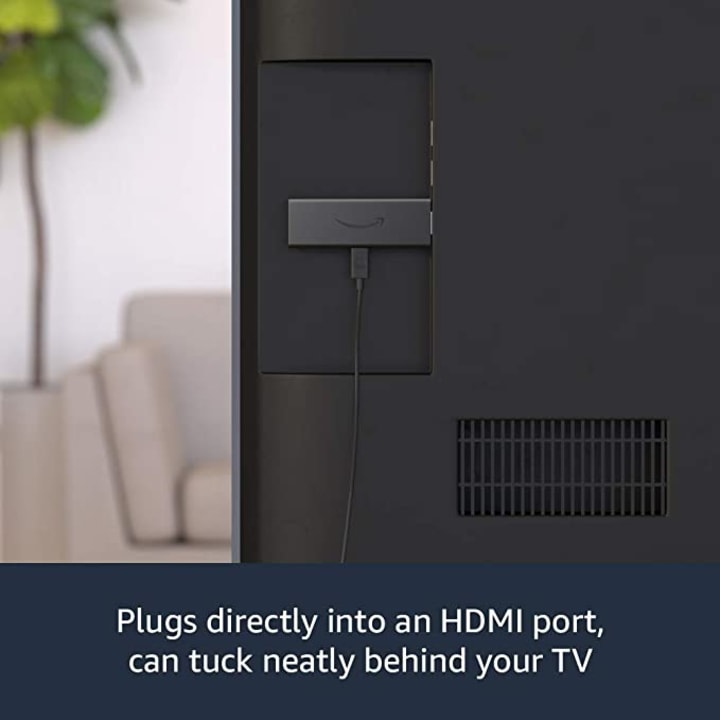 check out the amazon fire TV stick by clicking here
The Amazon Fire TV Stick has become a beloved streaming device, providing a gateway to endless entertainment options. Its seamless setup, extensive content library, gaming capabilities, enhanced viewing experience, and portability make it a must-have for any media enthusiast. Whether you're a casual viewer or a dedicated binge-watcher, the Fire TV Stick brings the world of entertainment to your fingertips. Explore, discover, and immerse yourself in the captivating universe of digital media with the Amazon Fire TV Stick.
Reader insights
Be the first to share your insights about this piece.
Add your insights