Exploring the Green Goblin's Influence On the Vulture in 'Spider-Man: Homecoming'
'Spider-Man: Homecoming' twists the iconic story of the Green Goblin into a whole new shape.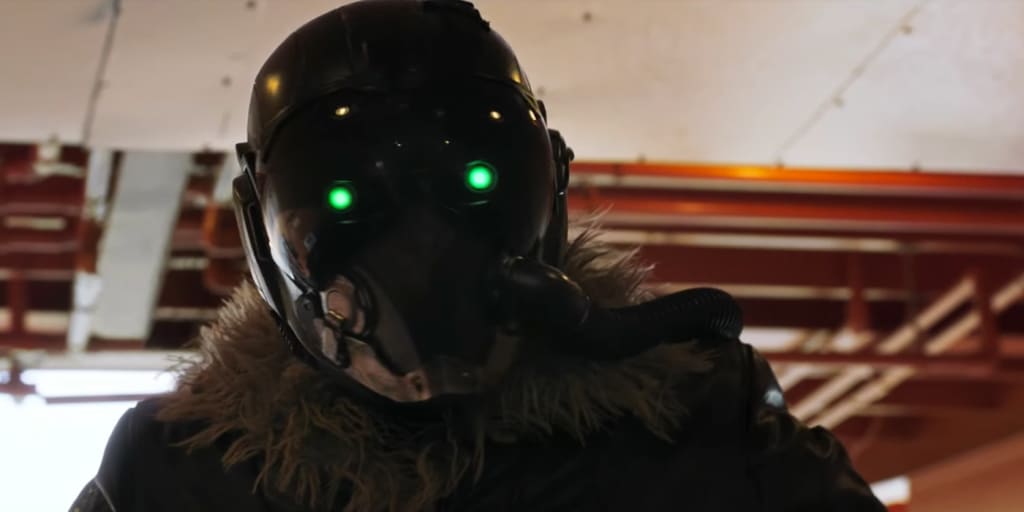 The deadly predator who is the Vulture. [Credit: Marvel Studios / Sony Pictures]
Celebrated by fans and critics alike, Tom Holland's newest incarnation of Spider-Man is swinging his way into cinemas over the weekend. Spider-Man: Homecoming is a refreshing, ebullient new rendition of classic Spider-Man tropes. Kevin Feige and Jon Watts have carefully avoided doing a rinse-and-repeat of arcs that we've seen on the big screen so many times before. In Homecoming, we never see the spider-bite, we're not forced to sit through another a flashback to Uncle Ben's death, and — most refreshing of all — we don't meet a third rendition of the Green Goblin.
And yet, here's the curious thing; Norman Osborn may not appear in the film, but his presence is still felt. This latest #Marvel movie twists the iconic story of the Green Goblin into a whole new shape, and it has a profound influence on Michael Keaton's Vulture in particular...
Note: This article contains heavy spoilers for Spider-Man: Homecoming.
Father of a Friend
The Green Goblin was introduced as a very different type of super villain. Marketed as "the most dangerous foe Spidey's ever fought," the Goblin was unique in that Stan Lee and Steve Ditko carefully avoided revealing his secret identity. As the years passed, the two comic book legends carefully presented clues, but ironically, Lee and Ditko could never agree on just who the Goblin should be, and so the mystery outlasted their run. It was only when Ditko left, replaced by John Romita Sr. in Amazing Spider-Man #39, that the Goblin's identity was swiftly revealed. In that stunning issue, the Green Goblin stalked Spider-Man and learned his secret identity. Peter was defeated, captured, and brought face-to-face with his nemesis at last before the Goblin finally revealed himself to be Norman Osborn, father of Peter's best friend Harry.
With the benefit of hindsight, this decision reshaped the entire Spider-Man mythos. From this point on, the world of Spider-Man and Peter Parker would forever be in collision. Spider-Man's most dangerous foes would be intimately personal, and time and again, he'd wind up with a personal stake in the battle.
It's fitting that Homecoming honors this plot, albeit in a very different way. Jon Watts carefully builds up the Vulture's motives as the story unfolds, with constant references to his family. It's only when Peter arrives at Liz's house to take her to the Homecoming Dance that we finally learn just how personal the stakes are in this film — We're as shocked as Peter is when Adrian Toomes opens the door to welcome him in.
What follows is a stunning, well-acted sequence in which an awkward Peter realises that his secret identity is unwittingly stripped away by the chattering Liz, leading Adrian to realize just who it is his daughter is going on a date with. I love the way the camera focuses in on the Vulture's face, complete with the green hue of the street-lights in seeming recognition of Vulture's comic book color scheme — or perhaps even in homage to the Goblin trope.
The Vulture Wings
There's a subtle homage to another classic Green Goblin plot in #SpiderManHomecoming, too. Spider-Man goes on to confront the Vulture in his lair, and as Toomes talks with him, Peter gradually realizes that his enemy is playing for time after the remote-controlled Vulture wings sweep towards him. It's deliberately reminiscent of a key scene in Amazing Spider-Man #122, where Peter confronts the defeated Green Goblin and yet still offers mercy. Unknown to Peter, though, the Goblin is stalling for time too; manoeuvring his goblin glider in position to impale Spider-Man. Things work out very differently, of course, with the glider instead killing Osborn in a scene that was accurately replicated in Sam Raimi's first Spider-Man movie back in 2002.
Toomes has a different strategy though. Even though the scene is deliberately played out to remind us of Amazing Spider-Man #122, Toomes isn't insane enough to launch his deadly wings towards his own heart. Instead, he has the wings knock down supporting columns and causes part of the building to collapse on Spider-Man. It's a wonderful touch, and leads to another homage referring to a classic scene from Amazing Spider-Man #33.
Of course, Norman Osborn and Adrian Toomes are actually very different characters, and the Vulture is set to play a fascinating role should he return to the #MCU. While Norman Osborn is wrathful and insane, the Vulture is a villain who genuinely believes he's doing the right thing, and ultimately chose to keep Peter Parker's secret. There's a fascinating honor-bond between #SpiderMan and the Vulture; if the character does return, we're in something refreshingly new.