Everything You Need to Know About the Iconic Series 'Baywatch' (1989-2001)
It's a difficult job, but someone has to do it.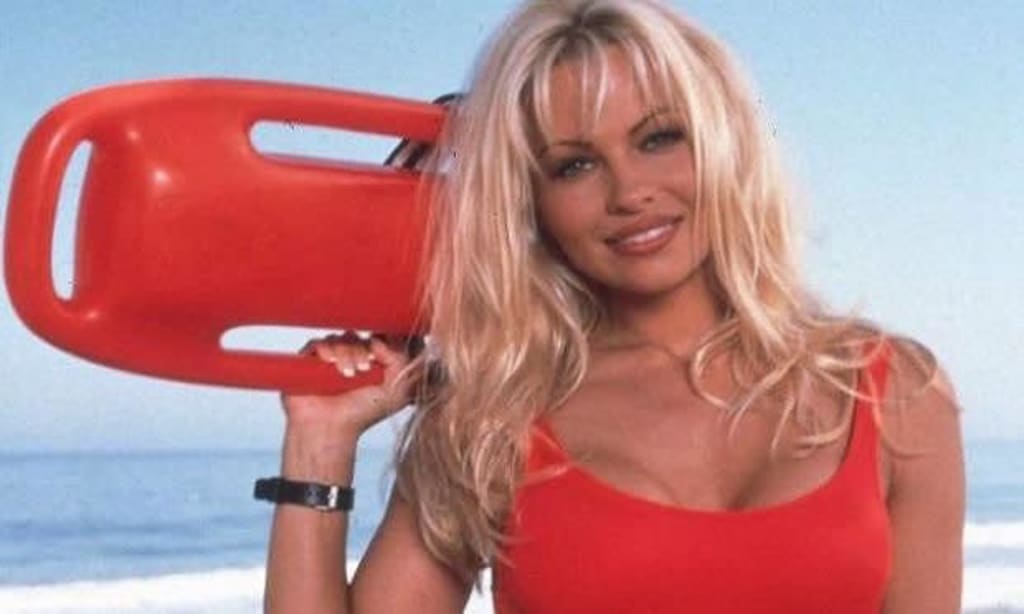 Baywatch (Credit: NBC)
When it comes to some of the most well-known properties in the world, certain names always pop up. Figures such as Batman or Superman arise and various #TV series that include Seinfeld or Game of Thrones. Believe it or not, another title included in this list features grown adults in tight red swimsuits running down a white sand beach with all the glorious slow-mo the early '90s had to offer. I am, of course, talking about #Baywatch.
The series has remained in the collective consciousness for decades and the upcoming summer release of its adaptation has many fans giddy with excitement. Here are some pressing Baywatch facts you might not have known. It's a difficult job, but someone has to do it.
Baywatch Was Canceled After Its First Season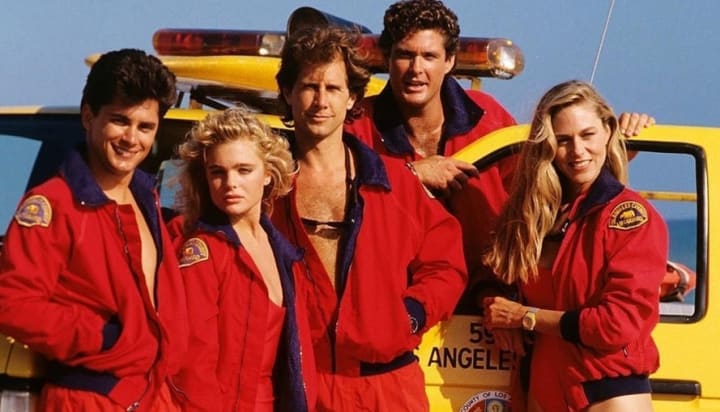 Despite having eleven seasons under its belt, Baywatch was not feeling any love whatsoever during its early stages. The series was initially canceled following its first season, mainly due to the production studio, GTG, going out of business.
Thankfully for the fans of that first season, series star David Hasselhoff, along with creators and executive producers Michael Berk, Douglas Schwartz and Gregory J. Bonann, saw the immense potential in the property. In an interview with Esquire, Schwartz revealed the pay cut Hasselhoff took in exchange for an exec producer credit:
"We went to David Hasselhoff and offered to make him an executive producer if he would lower his salary by 50 percent — because we had to get the budget down."
Although they initially faced financial issues, Beck credits the Hoff's popularity in Germany for the show's success, as it ultimately granted them "$300,000 an episode from continental Europe." The series then went on to become a huge success through syndication, especially internationally.
Pamela Anderson Made Her First Appearance In Season 3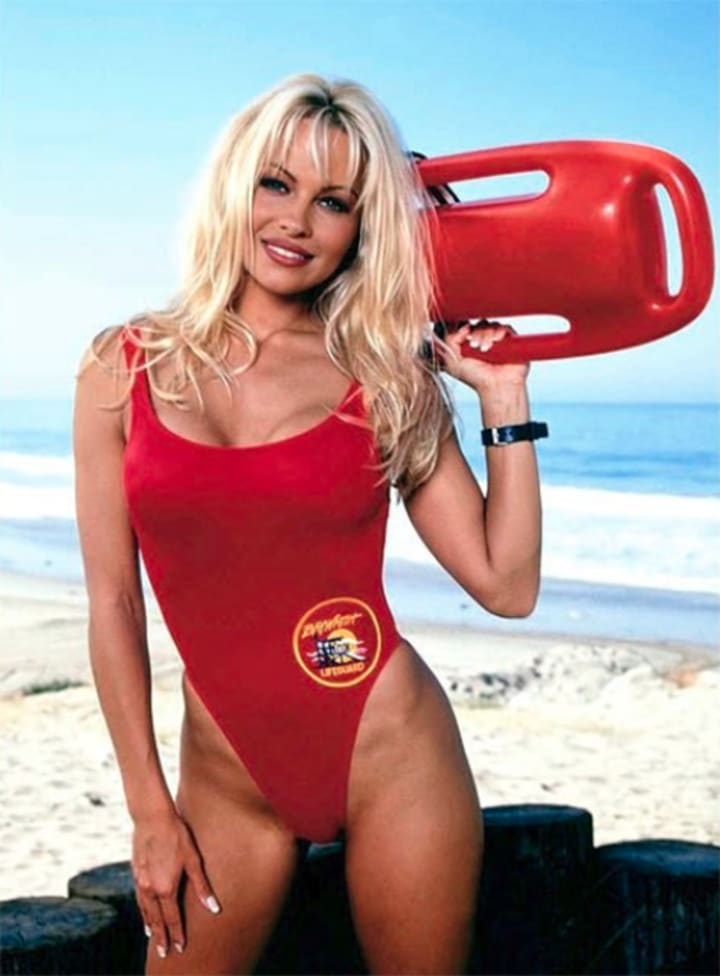 #PamelaAnderson skyrocketed to super stardom through her portrayal of Casey Jean "CJ" Parker on Baywatch. With how synonymous the actress has become with the show, many people believe she was part of the original crew - but that wasn't the case.
It is pretty surprising to realize viewers were first introduced to CJ in the first episode of season 3, entitled 'River of No Return: Part 1'. Anderson's character became a series regular for five seasons and CJ Parker went on to become one of the most popular characters in TV history, appearing in 110 episodes and various film incarnations.
She also became the object of Borat's abduction affections in his 2006 self-titled mockumentary.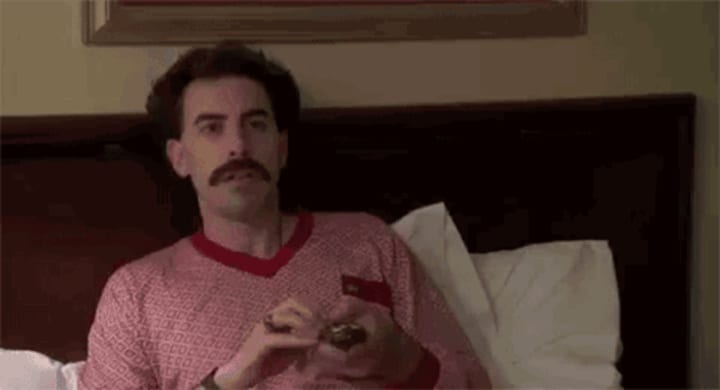 Way Too Many Stars Appeared On Baywatch
Throughout its 10+ season run, Baywatch featured a handful of actors and actresses we all love today that were relatively unknown at the time. Stars like #BryanCranston and a young #MilaKunis, who continue to excel in their careers, were featured briefly in the show while others such as Hulk Hogan and Shaggy probably hit their peak during their appearance.
Other notable cameos include:
Mariska Hargitay
Carrie Ann Moss
Naya Rivera
Michelle Williams
It Made A Splash In The Pop Culture World
Besides the aforementioned Borat appearance, references to Baywatch have been a staple in various films and TV shows throughout the years. They range from Delivery Man, Happy Gilmore, Men In Black, the iconic Animaniacs, Boy Meets World, Married... With Children, Saved By The Bell: The New Class, The Fresh Prince Of Bel-Air, American Dad and countless others.
The series was mentioned numerous times during the beloved #NBC series, Friends. Perhaps most notably, the show was a plot device in the Season 2 episode entitled 'The One Where Eddie Moves In', wherein Joey and Chandler set their schedules to watch and discuss the latest episode of the show.
Check Out A Clip From The Episode Below:
The merchandising for Baywatch was a machine in and of itself. If you can conjure up any object in your mind, there is probably a Baywatch-inspired version of it somewhere available to purchase. There is Baywatch clothing, creepy looking dolls, posters, fanny packs, towels, box sets and an official torpedo rescue float buoy (which is unfortunately unavailable at the moment).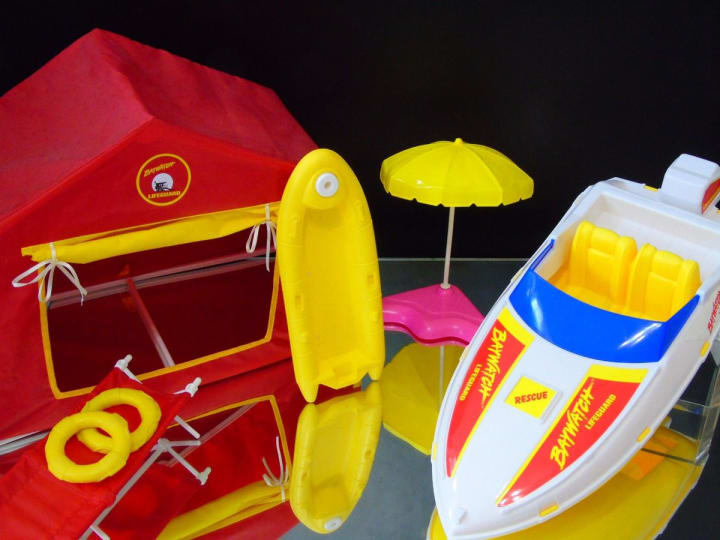 #Barbie #Baywatch #LifeGuard Vintage Toys Mattel 1990 #childhoodmemories #childhood #gifts https://t.co/IbX0sB8WKn — 777VintageStreet (@abitofvintage) December 5, 2016
The Upcoming R-Rated Adaptation Stars Two Of The Most Popular Actors In Hollywood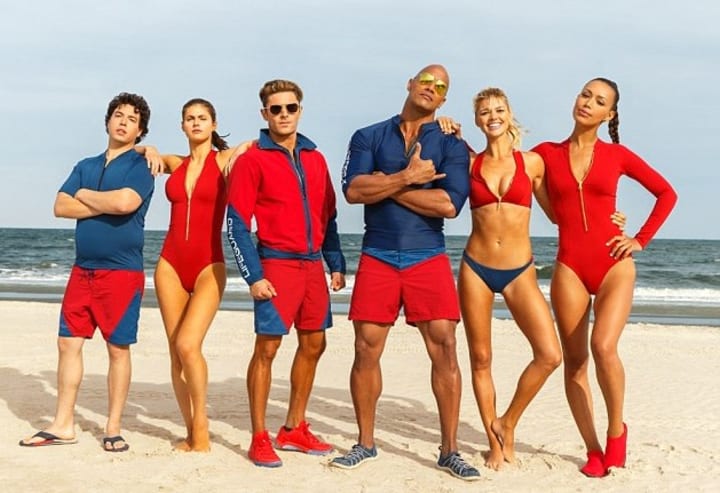 The upcoming adaptation of Baywatch features Dwayne #TheRock Johnson pairing up with #ZacEfron to experience hilariously dangerous beach hijinks. Johnson will attempt to fill in the trademark trunks of David Hasselhoff's Mitch Buchannon, while Efron will portray the Matt Brody character originally played by David Charvet.
Alexandra Daddario will portray Matt's love interest in the original series, Summer Quinn, while Kelly Rohrbach faces a similar feat as Johnson as she will portray the role of CJ Parker.
In an interview with MTV News, Johnson revealed how excited he and the cast are to bring "the most successful [intellectual property] in the world" to the big screen and promises "bad ass action" mixed with that "dirty rated R humor" we are all looking forward to:
tv
Toronto-based writer who enjoys witty quips and BTS, proper grammar and Jodie Comer.
I tweet with @MrsBananaPhone because it's the best and beats the rest.