Enola Holmes 2 Review
What is the plot for Enola Holmes 2?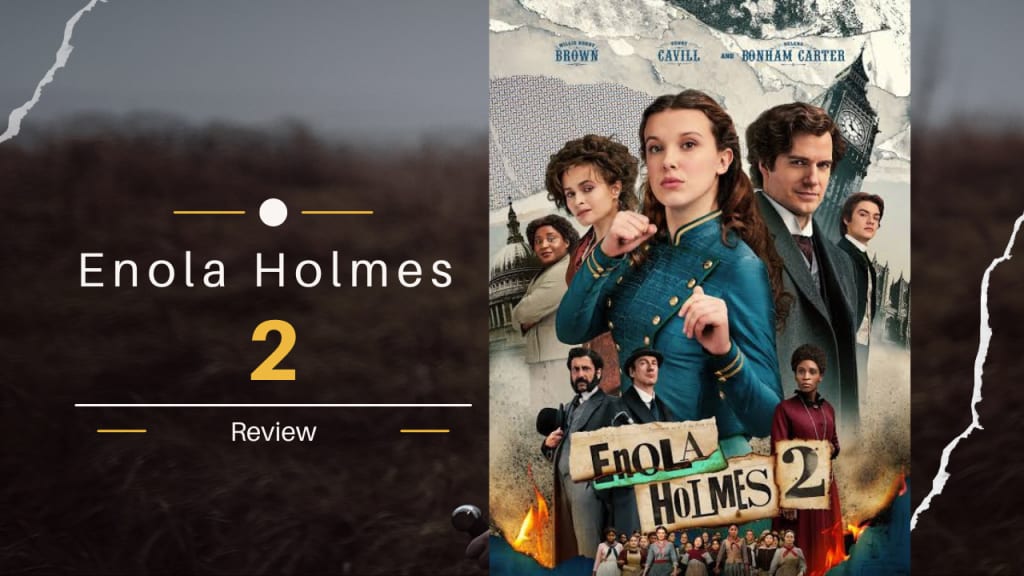 After what seems like a two-year wait, Netflix has finally released Enola Holmes Part 2, directed by Harry Bredbeer.
Before watching this sequel, definitely watch its first part in case you have not seen it. The best thing I felt Netflix brought was both of these films in Hindi, and I personally like to enjoy movies or series in Hindi only.
Enola Holmes, as a detective, takes on her first official case, which is about a missing girl. What kind of challenges will Enola have to face during the investigation of this case, and will Enola's brother Sherlock be able to help her or not? You have to watch this movie to know more.
It has become a matter of the story of this film; now let's talk about how my experience was after seeing this film.
Enola Holmes 2 Review
Part 2, like Part 1, is poorly written and executed, but the mystery and Enola's investigation process keep you interested throughout.
There is no smart, mind-blowing mystery present here, but because of the fun or likable characters, you will stay connected to the story, especially because of Enola. I have loved Enola from the beginning, and in this part I also liked Enola very much, and it was nice to see him again to see him solve the cases.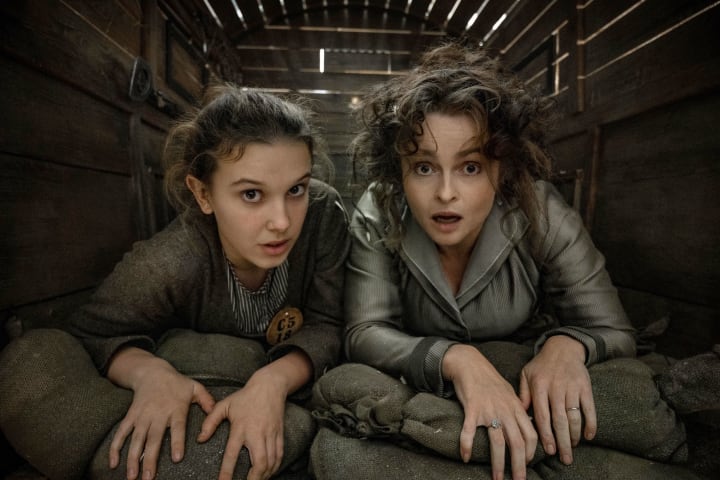 I liked so many scenes between Enola and her brother Sherlock, and I also enjoyed the conversation or interaction between them.
Millie Bobby Brown has brought life to this film through her energetic performance, and she has carried the film from start to finish very beautifully. She was also seen to be very well supported by Henry Cavill, whose screen time has been increased this time.
And apart from these two actors, the work of other talented actors was also very good, and this film is also good in terms of music or overall production quality as well.
Negative Points
Either Enola or Sherlock, both of them investigate some different cases, and later in the story, both of these cases are also connected to each other, but I personally did not see any power in the case Sherlock was investigating, I just found a weak reason to keep Sherlock in this film, and I didn't like Sherlock's researching angle much.
The villain character arc is very weak or predictable, and the length of this film is too much for me. I got a little bored in the middle of the story.
This time, the character of Enola will be seen breaking the fourth wall too much, and we will also be seen talking to the audience. This technique has been used a lot, but it only works somewhere.
Nothing special was present in the rest of the romantic aspect either; in a way, it can also be called weak.
Conclusion
In my view, it is a good time-passing film, if you liked the first part, then definitely the second part is going to be worth watching for you too.
If you have already seen this film, I would love it if you shared your good, and bad opinions with me about it.
And I would like to tell you that a brand new computer animation comedy-drama film named Lyle Lyle Crocodile has been released, which you can especially go to the theater with your kids to watch. I have done a detailed review of it, which you can read if you want.
Now I am going.
Bye-bye.
Reader insights
Be the first to share your insights about this piece.
Add your insights