Marvel Superheroes
'Endgame' Review
Spoiler Free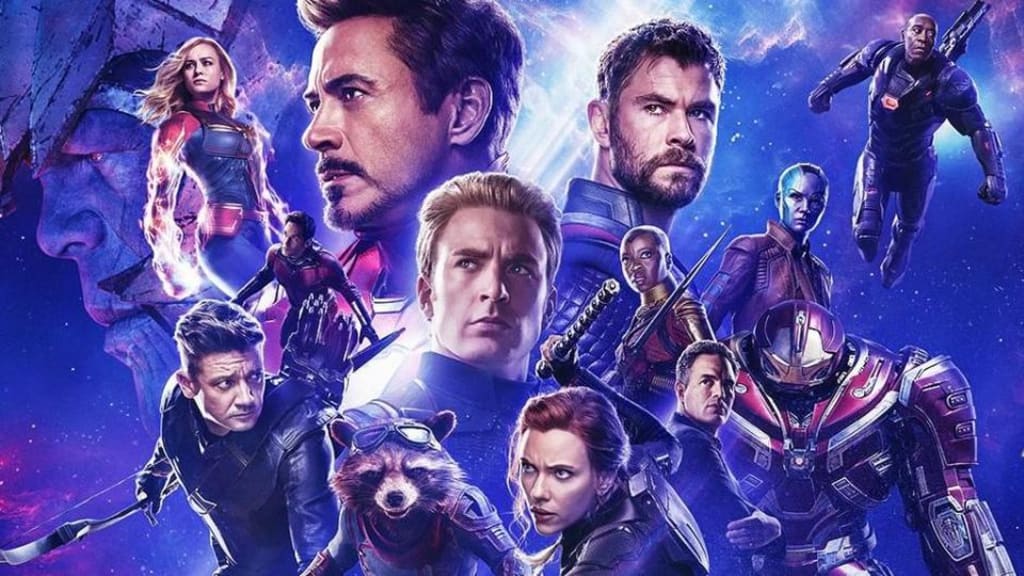 No amount of late nights consisting of reading theories or comics can prepare you for Endgame. Though if you think this is because of the length of the movie I'd calm down a bit. Yes, you can tell tons of time is passing as the movie goes on, but it is pieced together nicely and in a way that you barely notice you haven't moved for three hours. It's most likely because the Russo brothers weren't so crazy with all the action.
Though don't get me wrong, it's crazy in its own way. Instead of starting off with some chaotic fight scene they hit you with everyone's emotional issues, which I believe takes a heavier toll on our fragile hearts.
The first being Hawkeye's, and I'm one of those annoying people who thinks MCU Hawkeye could have been executed better if they'd made him deaf and funnier like he is in the comics, but wow they really managed to make you feel sorry for the guy. I have to question his coping methods though. His whole family dies, and he just decides to get a super emo and angsty-like haircut so that he can go around the world and kill gang and mafia people. Well, I guess it is sort of understandable; he really just becomes a knock off version of the Punisher.
However you could find all that out from the trailers. The main (sadly funny) shocker was finding out what happened to Thor. The poor dude's family is dead and he feels like a failure. Just in case some of you haven't watched, I'm not going to say what's going on with him, but it was truly unexpected. At least for me.
However, I feel the need to mention that Thor never utters a word about missing his brother Loki. He was so distraught after he died in Infinity War, but I guess the Russo brothers just didn't find it necessary for his character to address it again. Like in Infinity War, they threw out all the character development from Thor: Ragnarok.
After you find out how sad everyone is you finally get to their reunion and plan to fix everything that happened. It was surprisingly not that complicated. Well, quantum stuff is complicated, but I believe some people's theories about the plot online took a bit more thought than necessary.
The main complaint I have is with poor Steve Rodgers. His end is satisfying if you ignore every Captain America movie; I was hoping they'd help him move on from how he started. Well, in his own way he does, so I shouldn't complain. The only reason I can't find his ending "right" per se is because of how selfish and out of character it seemed. I feel that it could have been carried out in a way that left certain characters happier. Also, do the Russo brothers know Peggy, Rodger's love interest in the first Captain America, moved on and had a family of her own? They made sure Rodgers forgot.
When it comes Tony Stark, I feel he did his part. His ending was expected, but it definitely made me wish I'd remembered to bring tissues.
Honestly, Joe and Anthony Russo did a good job in making it so that you could leave the theater feeling somewhat satisfied and ready to illegally watch all the spin-off shows that are going to be on Disney's streaming service. Let's face it, most of us don't want to pay for another streaming service.
Now, this movie isn't Oscar worthy for Best Picture, but it is definitely something everyone needs to experience. It doesn't matter how intense of a fan you are; just go to a theater and see how this 10 year series (sort of) comes to an end.