Emma Watson A Winsome Belle In Live Action 'Beauty And The Beast'
Actress "Quietly Stunned" Over 'Vanity Fair' Controversy, Though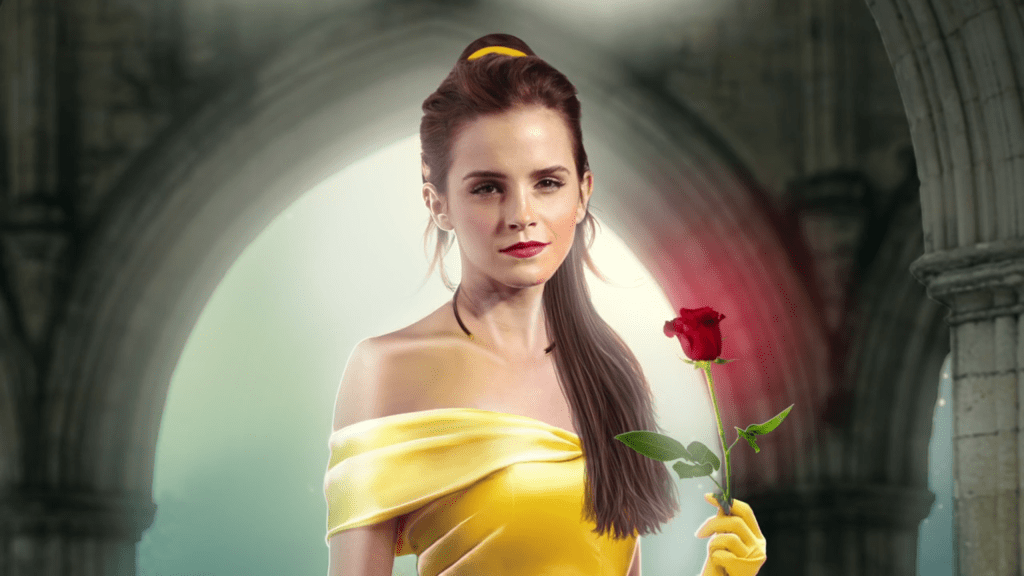 http://static1.businessinsider.com/image/55d2b219dd0895972e8b4655-2560-1440/emma-watson-belle.png
It looks like Emma Watson can chalk another one in the Win column for Beauty And The Beast.
While there have been a couple of critics that point to a lack of confidence or enthusiasm for her role as Belle, the bookish woman who inevitably falls for the titular Beast, most have described her performance as anywhere from "good" to "perky." Watson, best known for her roles as daring witch Hermione Granger in the Harry Potter series of films and dramatic roles like Perks Of Being A Wallflower, also demonstrates a natural ability to sing, holding her own in such songs as "Belle" and "Something There."
She admitted that the experience was "terrifying," as it was something she didn't have to do for a film before.
"I sing, so that's really unexpected," she said. "I've never had to do that for a film role before, and I think people will be interested to see me do something very different like that . . . It gives me a different challenge, really."
But film critics have described Beauty And The Beast as both a remake and a standalone film, as there are details added to the live action version that differ from the 1991 animated classic. For instance, Belle's Stockholm Syndrome is tamped down considerably, and it is she, more so than her father (played by the always wonderful Kevin Kline), who demonstrates the engineering flair.
There has also reportedly been more made by the media of the LGBT elements in the film. Peter Bradshaw, film critic for The Guardian, said that elements that would should LeFou was LGBT were "blink-and-you'll-miss it."
As one might expect, Watson has been embroiled in media junkets for some time, which will likely only increase in intensity with the international debut of the film coming in just a couple of weeks. One such media appearance included a now-controversial appearance she made on the cover of Vanity Fair. In it, Watson is wearing a cropped bolero jacket with no bra and a sheer shirt underneath, and her breasts are partially exposed. She admitted that she was somewhat taken aback by the suggestion of the shot, but then felt it was right to go ahead and do the shot, as it was "incredibly artistic" and she had been quite creatively involved with fashion photographer Tim Walker, who did the photo shoot for the magazine.
Some have labelled the actress a hypocrite for her decision to pose nearly topless. Watson fails to understand why her posing in this manner was even considered controversial.
"I really don't know what my tits have to do with [feminism]," she said. "It's very confusing."
She added that there seemed to be ongoing confusion about what feminism was.
"Feminism is about giving women choice, feminism is not a stick with which to beat other women with, it's about freedom, it's about liberation, it's about equality," she said.
Beauty And The Beast hits the silver screen March 16.