Elliot Grove
Founder of Raindance Film Festival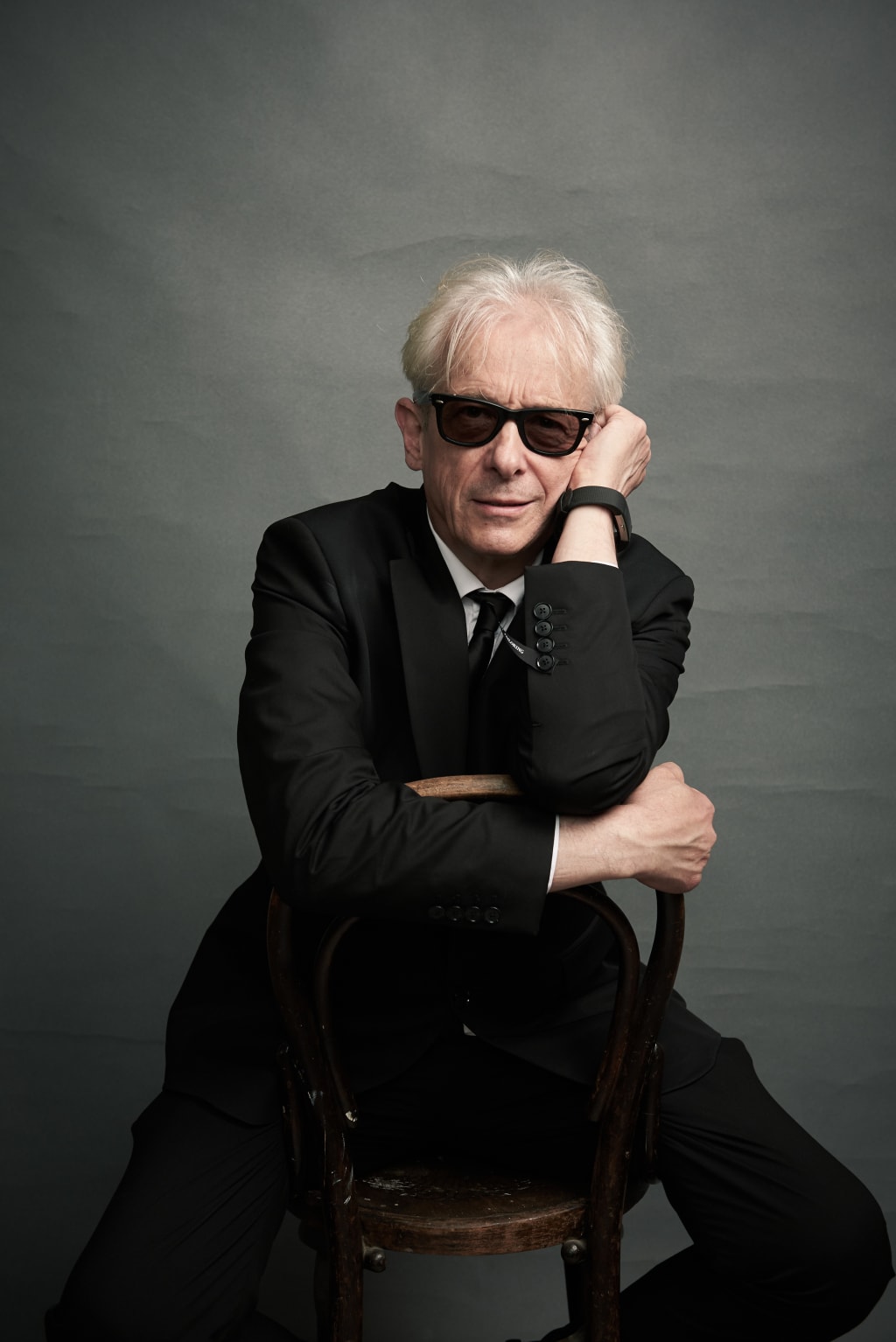 Elliot Grove - Founder of Raindance Film Festival (Photo Credit: Bertie Watson)
Elliot Grove - Film Producer, Screenwriter , Founder of the Raindance Film Festival and The British Independent Film Awards. Elliot was born in Canada, he moved to London in the late 1980s and in 1993 he launched the Raindance Film Festival, a festival dedicated to independent filmmaking and its emerging talent. In 2009 he was awarded a Doctorate from the Open University at Plymouth College of Art.
In the beginning the Raindance Film Festival catered mostly to American independent filmmakers. Over the years the festival has become more worldwide. Wikipedia shows that the 2017 festival line-up included nearly one hundred independent features and 150 shorts, web series, music videos and VR experiences selected from submissions from 119 countries.
Elliot lectures on screenwriting and filmmaking throughout the UK, Europe, North America and Japan. He has also created the training division of Raindance which offers masterclasses on writing, directing, producing and marketing films on a budget. Books Elliot has written are titled Raindance Writers Lab: How to Write and Sell the Hot Script, and Raindance Producer's Lab Lo-To-No Budget Filmmaking.
Elliot is an huge inspiration in the film and film festival world . It is my honor to interview him. Vocal readers please enjoy!
Tammy Reese:
What inspired you to become Founder of The Raindance Film Festival?
Elliot Grove:
I grew up in a farm outside of Toronto . My parents were Amish , the members of the horse and buggy Protestant community. I was always told to never ever go to the movie theater because the devil lived there. My grandparents would say things like "you don't want to be caught in a movie theater when Jesus comes back now do you?". So I snuck off when I was 16 it was about the time this year, harvest season. I got sent to the local village just outside Toronto to get a part repaired, my Dad couldn't fix it. When I found out it was going to take 3 whole hours for the blacksmith to do the repairs it wasn't worth me going all the way home and coming back. I was 16, it was a hot summer's day, I had a few coins in my pocket , and I was wondering what the devil looked like. There it was three doors down the house of the lord and the house of the devil ( the movie theater). I walked up and in those days they only charged 99 cents to see what the devil looked like. So I paid my money , went down a tunnel and ended up in a big room. Like a big church with chairs all lined up facing the front. I sat down about 2 o'clock in the afternoon and they turned the flipping lights off. The curtains opened and the first face of the devil I saw at the most tender age of 16 was Lassie Comes Home. I cried like a baby, and at the end I rushed up to see if I could feel the textures. It was all gone in a twinkling of an eye. I was just totally swept away.
I went to art school in Toronto when I came out of high school. My three year post secondary school graduation certificate proclaimed me an expert with nothing to do with filmmaking, however I am a qualified sculptor technician. My teacher at the art school in Toronto gave me a recommendation which landed me a job working for Henry Moore as a sculptor in London. I did that for about four months and then I ended up at the BBC. Eventually I went back to Canada, got married and had kids. During this time I worked as a scenic artist painting sets in the studios in Toronto, using the technologies I learned in Art School. I came back to London in 1986 fancied myself a property entrepreneur , buying and selling properties in London. I was making a fortune until 1991 the last big British recession I lost absolutely everything . For a whole year was mopping around and feeling sorry for myself until a friend called me on it and said, "you know what Elliot no doctor in the world can help you as long as you are feeling sorry for yourself." I asked what should I do , he said, "do what you love." That's when I remembered Lassie Comes Home . I thought to myself I love movies, I'll bring people over to teach filmmaking. My first intern was a young teenager named Edgar Wright who later made Shaun Of The Dead. I started Raindance as a thought experiment. Can you make a movie with no money? We were all flat broke. Can you make a film without going to film school? None of us have been to film school, and can you make a film without any film experience? Though I had worked on other people's films I've never worked as a writer , actor, director or producer and here we are almost 30 years later still going!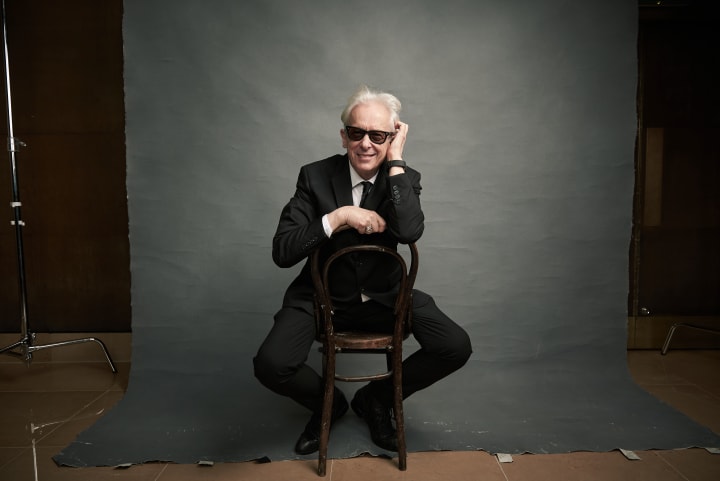 Tammy Reese:
What do you love most about the work you do?
Elliot Grove:
Meeting people like you Tammy. People who are the whistleblowers, the people championing , the filmmakers making films about social impact. I do believe we live in very troubled times and most of the trouble that caused the hatred in this world is caused by basic misunderstanding without people living and working in different cultures and different religions. What better way to teach someone how people like yourself or myself how we live, work and play than through the power of cinema. If people understood how different cultures and nations lived and worked it would bring down this horrible hatred that we see everywhere. No better example of this is what is happening right now in America with the horrible misinformation, the Black Lives Matter and LGBT movements. That's why I do Raindance to help people see a brighter side.
Tammy Reese:
What are some obstacles in the work you do?
Elliot Grove:
We are self funded, we are far too contemporary to ever have attracted any public funding so we are self funded. With our limited piles of gun powder it's always trying to decide how to make a bigger splash to get more people and that's why I am so delighted to talk to you to get the word out. We think that the films that we champion deserve eyeballs. As you know all too well Tammy in this day and age you have to spend a lot of money in advertising and promoting on social media. The constant challenge is always looking for new ways to get the word out. In my 30 years I had to reinvent Raindance many times. When I started we shot in 35mm, then you got Dvds, then digital filmmaking, now online distribution through YouTube, Vimeo, Netflix and so on. So how to do you harness these powerful tools with our match stick when really all we want is a baseball bat, that's the challenge .
Tammy Reese:
How has the pandemic shaped the work you do?
Elliot Grove:
The pandemic when that first hit I hate to admit I suffered from depression because I could see almost 30 years of my life work slipping away. Until I realized that speaking on the internet, like we are now gave us a whole new opportunity. So our films go online , and of course the festival is online. It's not the same experience as meeting and networking face to face, but it has allowed the festival to continue in a way that we think is more robust and innovative than ever before. Once life returns to near normal and cinemas reopen in Europe I think that we will still continue with the lessons that we've learned from the online festival. For example there will be programs that you could join to us from the states that you would not be able to unless you physically traveled with all the expense and jetlag to London.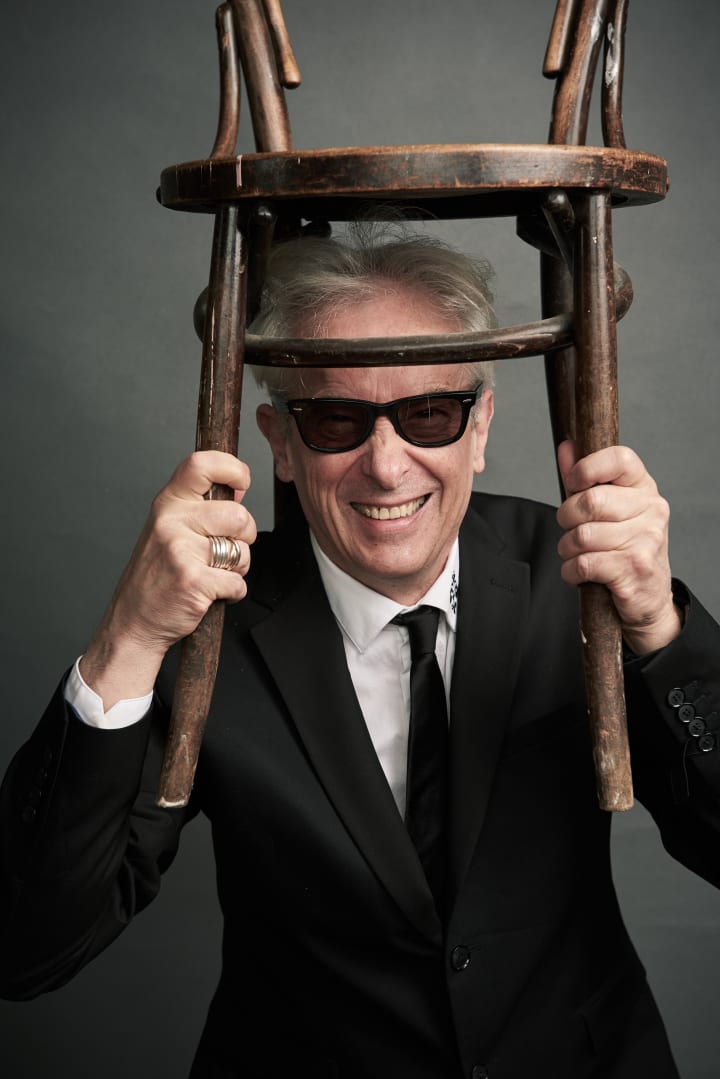 Tammy Reese:
What are some memorable moments in your career so far?
Elliot Grove:
Every year has been a different epic because every year we get different filmmakers, different types of films and different audiences. I suppose the year we showed the Blair Witch Project in 1999. It was the first European festival screening and no one knew what to expect that was a lot of fun! In 2007 we had an Irish film screen called Once. That year one of the jury members was Mick Jones, the founding guitarist of a British band called The Clash . He sat next to me and we watched this film, a very low budget film that had ten songs in it. Two weeks later I met him on the street in London he said, "you know that song Falling Slowly, I can't get it out of my head." A few months later it won the Oscar for Best Song. Last year we had a film called Krow's Transformation, Krow is a young woman who was a female model who decided at the age of 19 to transform to male. The documentary was about her transition from female to male. Now he is the male face of Louis Vuitton.
Tammy Reese:
What is next for you Elliot?
Elliot Grove:
We have some things that are pretty exciting! Our higher education program which you would call in America a two year college degree. Here it's called an Higher National Degree. We have a B.A. Degree which is opening this Autumn and for 11 years we've had a post graduate film degree with people all over the world joining online. In September, or January depending on the Pandemic we are opening up a campus in Dubai. The building is about finished. Hopefully in January in Stockholm, and perhaps in the Summer 2021 in the Canary Islands, Spain. So those little paddles of learning going around, feeding filmmakers into the festival is really exciting!
Tammy Reese:
What are some other social awareness issues you think the world should be speaking out about ?
Elliot Grove:
The environment of course, what we managed to do with our planet , and the sort of destruction that has caused the pandemic we are currently experiencing if you read the research on that. Those are very big topics. If we all learn to recognize a stranger in the street as a human being , as a equal stature to ones own self that would be a great thing. Anything that we can do, you and I to make people think that it's not just about Tammy and Elliot it's about the human race. Your neighbor, the person next to you if you're having a good day or a bad day share and try to help each other a little bit more than what we have been doing.
Tammy Reese:
What do you think is the future of the film industry?
Elliot Grove:
Well the future is definitely the online way. The fact that people can experience the very best of cinema at home or on their cell phone or tablet that is something that the film industry has to come to terms with and how you monetize that. To tell you a story a student of ours 12 years ago took all of our courses and made short films. She then moved to Paris and married a rich Russian man and they has a child. One day he leaves without telling her. He always says he is leaving for 3 or 5 days , but one day he just disappears. 3 days later she goes to the ATM and he's made off with all the family money. They had a 4 year old child at this point. She got home that day the bank said your husband never paid the mortgage, you have 14 days to move out. You either pay up or be out on the street. She than discovers that her husband was spending the family fortune on high class escorts. She went to the Madame ,became a escort, and made a deal with the bank. Five years later she called me up and said, "what should I do? I want to make a movie." I said make your story, which she did in Paris with her new husband for 40,000 Euros. That film won the special jury prize at SXSW Film Festival in 2019, it's called Alice. It wasn't ready for release in America until May of this year during the Pandemic. What they did was released it theatrically. They found 70 cinemas around the country that would advertise Alice and you would buy a ticket for 12 dollars so you could see it at home. 6 dollars would go to the cinema and 6 dollars would go back to the film. We just launched the film July 24th in Britain, the same model. It's doing exceptionally well! August 3rd it has come out in France. Interesting enough when newspapers like The New York Times don't have the big Hollywood films to review, they are most likely to review the independent films. Which means they get bigger coverage, more 12 dollar tickets and more money returned to the filmmaker. I don't know how this will sustain when we reopen again, but this has proved to cinema chains and to distributors that you can make money doing it like this. Also it proves to members of the audience they don't have to watch the latest big Hollywood film. If you want something more spicier it is available.
Tammy Reese:
What is some advice you would have for anyone wanting to get into the film industry?
Elliot Grove:
First off you have to specialize. You need to get known as the go to person. For special effects makeup, CGI Editing, or Directing Horror Films or whatever it is get known as that person and then if you are making a movie make sure the story is very well told. It's about something so bold, fresh, original and dynamic that no one else has thought of yet, but which everyone wants. If you can pull that off they'll send the limousines.
Tammy Reese:
What is some last words you would leave our Vocal Creator readers to push through this unprecedented pandemic?
Elliot Grove:
Dealing with a pandemic is challenging but it is also a terrific opportunity because financial worries aside and that's a whole separate thing which is very time consuming. It's like going to school and picking your favorite topics. So if you got time on your hands you can say I'm going to spend the first hour everyday learning. Then you spend an hour looking after your body, working out and so on. Spend an hour looking after your head meditating and keeping it structured. The friends that I have who have had difficulties with the pandemic basically watched continuous reruns of some Netflix show and at the end of the day don't feel as if they've done something. So I try to get up at the same time , do the same things. My whole day is structured .
What an remarkable interview with Elliot right? Great insight and motivation to keep creating filmmakers!
To find out everything you need to know about the Raindance Film Festival please visit https://www.raindance.org/