Doctor Who: The Companion Chronicles: The Time Vampire Review
Leela is dying - but, in the final moments of her life, she remembers an adventure in the TARDIS which will have a huge effect upon her future...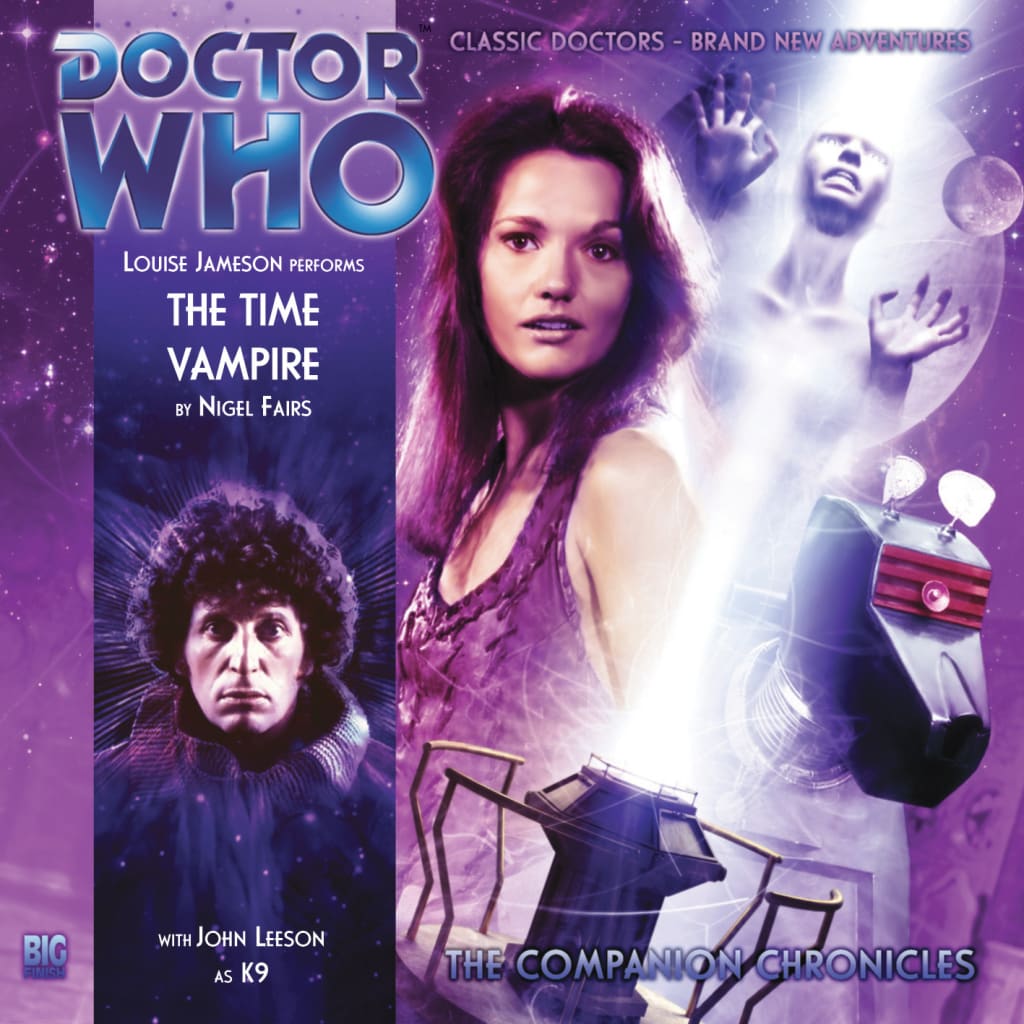 The CD cover for "The Time Vampire", designed by Alex Mallinson.
Before 2012, and Tom Baker's return to the part of the Fourth Doctor, the Companion Chronicles were the only way to enjoy new stories with one of the most-beloved Doctors in the show's history. One of the most highly-acclaimed releases during this time was "The Catalyst", the first story in the range to feature Louise Jameson as Leela. This was followed by sequel story "Empathy Games" and then, in 2010, the trilogy was completed with "The Time Vampire". Stepping up a level from the previous two stories, this one reunited Louise with John Leeson as the voice of K9 in a time-twisting narrative that really demands the listener pay attention. It's an incredibly complex story, and I'm not entirely sure I agree with everything it does regarding Leela. However, I do admire this release's ambition, and I think it ties together a number of plot points from the previous two releases really interestingly and satisfactorily.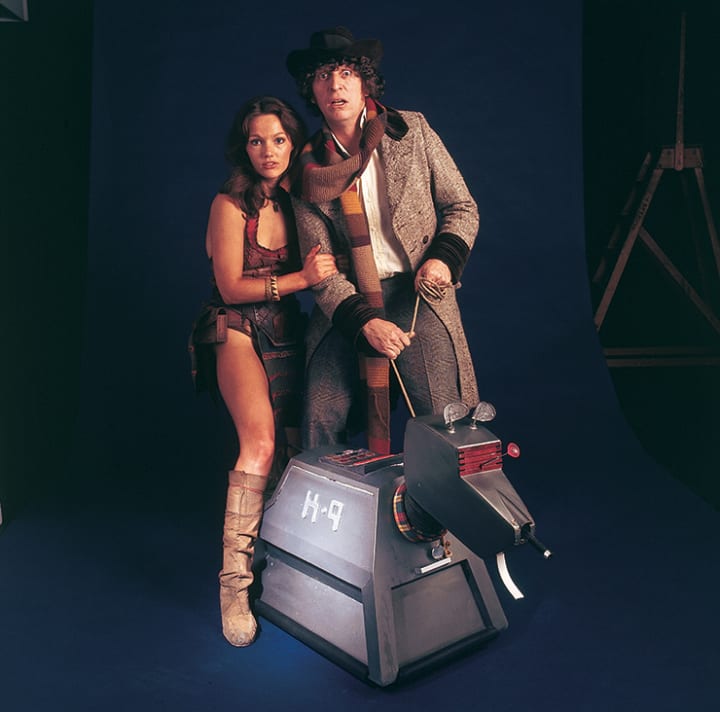 It's hard to describe the plot of this story succinctly, but I'll give it a go: K9 brings Leela to an abandoned sea fort on a world the Doctor has visited before. Time is in flux here, and Leela finds herself fighting to survive - without the Doctor's help. And, on a far distant world, a much-older Leela is dying. But she has one last story to tell - the tale of the Time Vampire... As you can tell from the above description, it's rather hard to talk about this story - not just for fear of spoilers, but because the plot is rather hard to get your head around. Steven Moffat may be seen as the auteur of temporally complex narratives (I refuse to use the phase with the initials TW!), but Nigel Fairs' complicated plotting for this story cannot be too far behind. We jump through a number of different events out of sequence, and, just like Leela, it is vital the audience keeps up with what's going on - otherwise you'll be completely lost. There's a lot of timeline crossing, and a lot of jumping backwards and forwards in time, and this means that things that may seem unimportant at first glance actually inform developments later in the story, or hint at events that are yet to come. (Albeit they have already happened for the Doctor and the guest characters - get it?) Thanks to the format of the Companion Chronicles, however, we do at least get to see the story through Leela's eyes, and we, therefore, have an ally in our confusion. I think that, in many ways, Fairs is trying to have his cake and eat it: unfortunately, it does, at times, end up giving off the impression of being overly self-satisfied with its own cleverness. Don't get me wrong: the complexity with which he has weaved together the seemingly disparate strands of this story is impressive; it's just I don't think it's particularly 'tidy' about it. We do also get to find out Leela's fate in this story, and I'm not sure it is the fate I would have gone for with the character. Considering her huge and far-reaching influence on the Doctor Who universe in the years since "The Time Vampire" was released, her ending here seems difficult to reconcile with what has come since, and I don't know how I feel about it even without things like The War Doctor and the upcoming Classic Companions box set confusing things even more. It is a bit of a cruel fate for one of the Doctor's most beloved companions; however, it does display Leela's inner zeal and will to live to its fullest, and it has worked narratively as a framing device for this trilogy. As I said above, I am quite conflicted about the ending, and, even 12 years after it was released, I'm still unsure which side of the fence I come down on.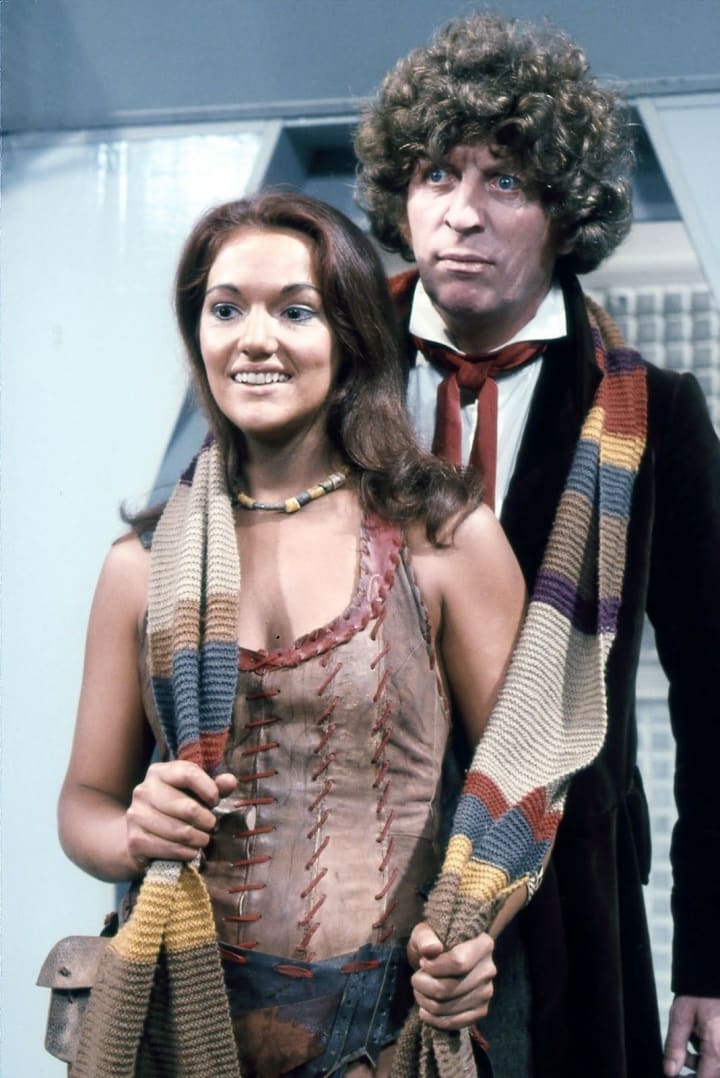 On a character and production stand point, however, "The Time Vampire" is once again a peerless release. Like all the best Companion Chronicles, this story uses Leela to the full, pushing her into a story we never got to see her in on TV, as well as one to which she is not naturally suited. However, that is what makes this combination work, and listening to Leela try to get her head around complex time paradoxes and crossing of timestreams is quite the hoot. The story gives her plenty of agency, and, ultimately, it is Leela who provides the solution... just perhaps not the Leela you might be expecting! Unlike a number of other Companion Chronicles, this has a fairly restrained number of other characters, so, beyond the Doctor, one fairly important guest role, and a couple of bit parts, Louise Jameson is pretty much just voicing Leela. This really gives her the chance to show off her skills and her range in the role: from a very young Leela, to a version of the character right at the end of her life, as well as a number of other roles too. (For one, Jameson does a very convincing Belfast accent, it has to be said!) The other voice in this Companion Chronicle is none other than Who legend John Leeson as the voice of K9 (although he does end up pulling double duty in the role of Holland too), and, while this is definitely Leela's story, K9 does get his moments in the spotlight. Leeson is wonderful, especially playing this slightly bizarre, corrupted version of K9, and he gets the chance to maybe stretch his portrayal a little bit more than normal. Like with the previous two stories in this trilogy, Nigel Fairs covers pretty much every production element - not just writing, but also directing, composing the music and doing the sound design. Like always with Fairs' work, it is incredibly detailed, and brings the many and varied landscapes of the story to life. He gets the best work out of his actors, and his music is suitably haunting. It all adds up to some brilliant work on this release, something that is not a surprise from a Big Finish production, but still a delight none the less.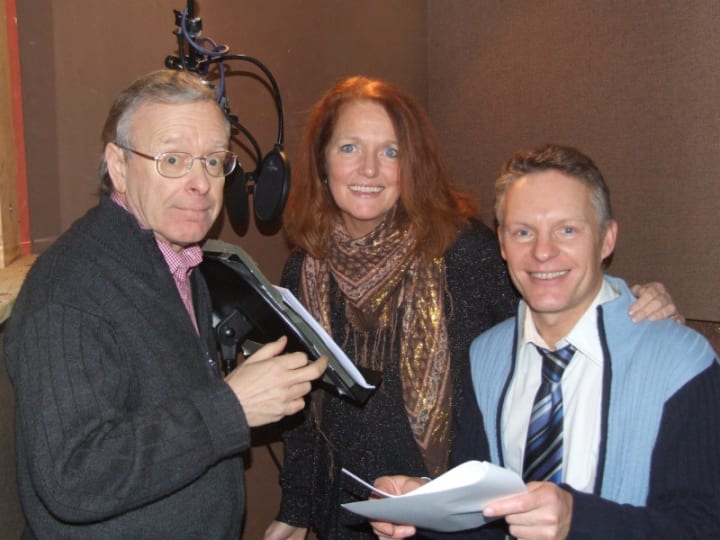 "The Time Vampire", therefore, is a difficult release to review, at least for this Big Finish fan. Its ambition, and its daring, really are things to be admired, however some of its more ambitious and daring elements might not appeal to everyone. It's a complicated tale too, and might not appeal to those who like their Doctor Who a little more straightforward. However, if you are willing to take the plunge, you will be rewarded with a fascinating character study of Leela, as well as a story it is well worth listening to multiple times in order to capture every detail and to get your head around what is going on. This may not be everyone's cup of tea, but, for this reviewer, I enjoyed what it was doing more than I didn't, and it remains a fascinatingly unusual take on the show we all enjoy and love, as well as one of its fan favourite characters.
You can purchase "The Time Vampire" as a digital download from the Big Finish website. Just type 'Time Vampire' into the search bar at the top of the home page.
All pictures are copyright to Big Finish Productions/the BBC. Thank you very much for reading.
About the Creator
25. Fan of Doctor Who, Blake's 7, The Prisoner and more old-fashioned TV. Reviewer, wannabe writer and general twit.
Reader insights
Nice work
Very well written. Keep up the good work!
Top insights
Compelling and original writing

Creative use of language & vocab

Easy to read and follow

Well-structured & engaging content

Expert insights and opinions

Arguments were carefully researched and presented
Eye opening

Niche topic & fresh perspectives

Masterful proofreading

Zero grammar & spelling mistakes

On-point and relevant

Writing reflected the title & theme
Add your insights