'Doctor Strange in the Multiverse of Madness' Rumored to Start Filming Later This Year
Is It Too Soon? What Do You Think?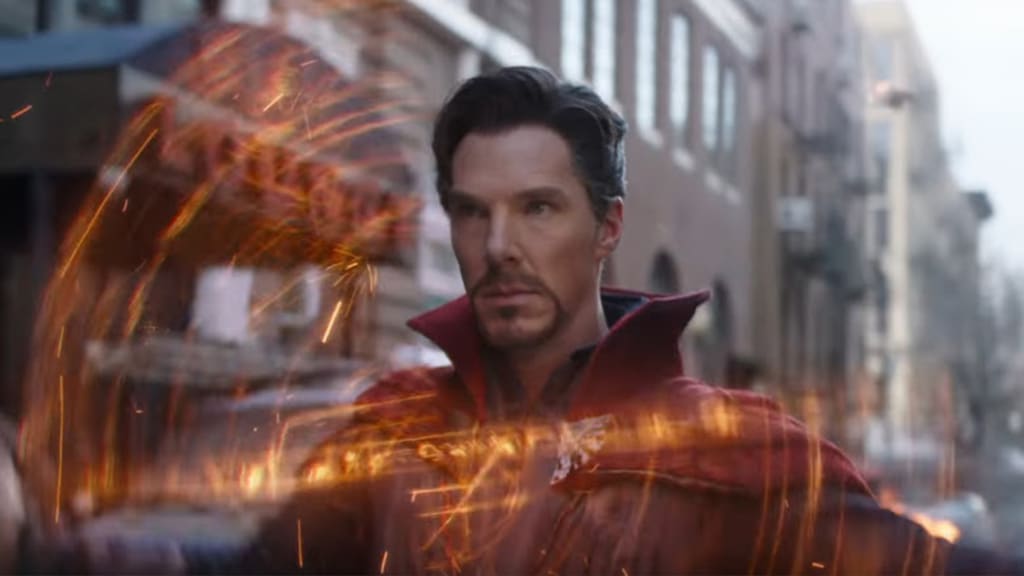 No superhero comic is every quite complete without some mention of the multiverse. And of course, Marvel's Doctor Strange is no stranger to this concept. In fact, the entire title of the second Doctor Strange movie alludes to it: Doctor Strange in the Multiverse of Madness.
The Marvel Cinematic Universe (MCU) finished their initial superhero storyline(s), which started with in Iron Man in May 2008 and ended with Avengers: Endgame in April of 2019. Marvel Studios announced shortly thereafter that they were planning on continuing the stories, including adding second and third movies to many of the superheroes' stories.
Black Widow is supposed to be the first movie to be released in what has been dubbed Phase 4 of the MCU. Phase 4 will not only consist of more stories for some of the lesser main characters, such as Black Widow, Scarlet Witch, and Falcon. In addition to further films, it will also be comprised of TV shows that will debut on Disney+. The shows will also follow many of the background of newer MCU characters. Black Widow's movie was slated for release in May of 2020, but because of COVID-19 and all the theaters being shut down, it has since been pushed back to November of 2020. This could, in turn, affect the release dates (most likely pushing them further back) of many of the other Marvel movies coming out in Phase 4, including Doctor Strange in the Multiverse of Madness.
Because of the COVID-19 pandemic, Doctor Strange in the Multiverse of Madness was not able to start filming when Marvel Studios had originally hoped (Spring 2020). The film was slated to premiere on November 5, 2021, but was later shifted to March 25, 2022. Other MCU films' release dates were pushed back as well. Although perhaps this could be a blessing in disguise because, during this entire time, the film has been in pre-production, which includes honing the script until a stellar movie is written and perfected. This could result in a much better movie in the end.
The first Doctor Strange movie, entitled Doctor Strange, was released in the autumn of 2016. Doctor Strange became part of the original cast of superheroes that would eventually go on to defeat Thanos and save the world in Infinity War and Endgame. He was an integral character in helping Iron Man realize who he needed to be in order to stop Thanos from taking over the world.
We are left in all sorts of speculation as to what the title of the film could mean. In the past, Marvel Studios has not always released the titles of their movies this far in advance. It has usually made a big show of announcing them. With the title of this movie already out in the open far in advance, and the fans knowing hardly anything about where it might lead, it shows that it may end up tackling an entirely different narrative than what we are used to seeing in the MCU.
And of course, this means that his second film is much anticipated by many, especially because it is rumored to have some other main characters from the MCU making an appearance or playing a large role in the film. Among those characters are Scarlet Witch and Wong. Baron Mordo is also confirmed to return.
According to insider Charles Murphy of Murphy's Multiverse, Doctor Strange in the Multiverse of Madness is set to begin shooting in the UK. at Longcross Studios in Surrey this November, barring any other shutdowns or government orders. Also, signs of casting videos for new characters to the MCU universe have surfaced. This could be another signal that shooting will be starting soon.
Production may not have started quite yet, but the crew already has the filming locations set up, including locations in New York, Norway, and the UK. It is also rumored that Doctor Strange actor Benedict Cumberbatch is already hard at work learning lines for the film.
Even with the current release date of March 25, 2022, if the film is going to start shooting in November, it will have a lot of time to make up if the studio wishes to make that deadline. So, it is possible that it may be pushed back further. Some speculate, however, that since it was not supposed to start filming until spring 2021, the start of production this early could mean that we will have the finished movie earlier than March 2022, perhaps back to the original November 2021 release date.
Doctor Strange in the Multiverse of Madness has the potential to change the MCU in many ways. It will hopefully serve as a grand stepping point in the continuing narrative of the Marvel Cinematic Universe and the continuation of the Phase 4 stories.
Written Elizabeth Dresdow
Syndicated From Culture Slate