Disney+ Confirms 2020 Release for Marvel Show 'WandaVision'
Not Too Long Now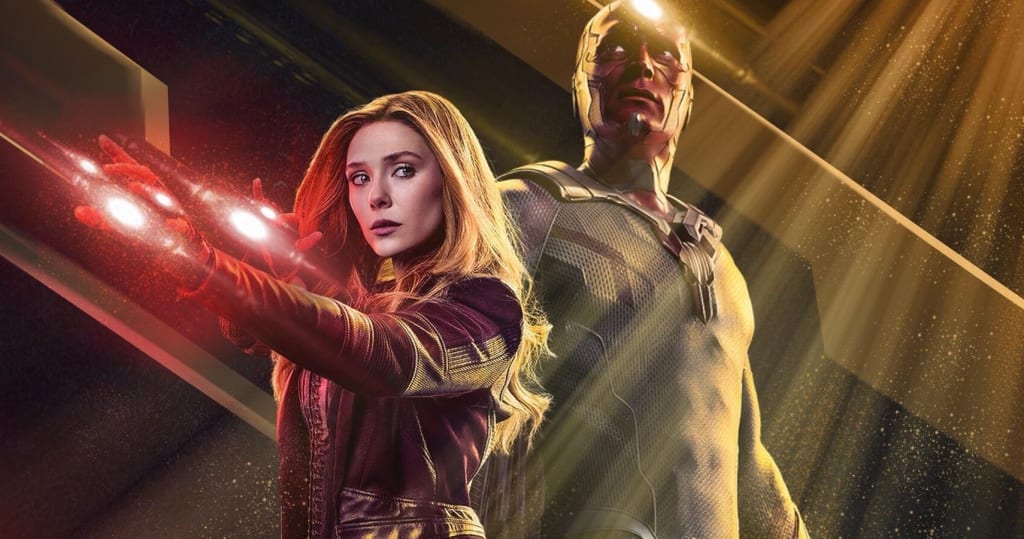 Last week, Disney+ released a trailer for some of their new movies and shows coming soon to their platform. Marvel fans were surprised to see that WandaVision was included in the lineup. It has opened many questions about what this might mean.
Marvel has recently gotten underway restarting Phase 4 projects that were interrupted due to COVID-19. We have already heard of The Falcon and the Winter Soldier continuing to shoot the last few days of filming in Atlanta. Marvel has pushed back Black Widow in theaters to November 2020, and hope to not have to push it back further. Plus, they are reportedly finishing post-production of Eternals remotely. Because of all of the delays in filming and post-production and the moving around of release dates, fans have been patiently waiting at the edge of their seats for news of anything getting released soon, either in theaters or on Disney+. And this past week, they got their wish with confirmation that there will indeed be Marvel Cinematic Universe (MCU) content arriving on Disney+ in 2020.
The trailer is 1 minute, 30 seconds long. It shows the title WandaVision over an image of Wanda and Vision in what looks like a living room at 52 seconds. And at 1 minute, 21 seconds, we get a very fast peek at Wanda dressed in a red outfit, unlike any we have seen her in before in the films.
That is all that was in the trailer, amid a myriad of their other movies and shows that they are releasing in the near future. However, it was enough to surprise fans who were not at all expecting this to be released so soon.
The trailer was released in a tweet by Disney+ accompanied with the words, "get pumped for the coming months." But it did not show any release dates. It was followed up about an hour later by another tweet that did include release dates for movies and shows through November 2020. While there are many exciting shows and movies coming to Disney+ in those months, WandaVision was not listed among them. The only new Marvel-related thing that was listed is Marvel 616 on November 20. Marvel 616 is a documentary exploring the creators, the legacy of pioneering characters, storytelling to reflect the world outside your window, and how they all brought Marvel storytelling together.
But this leaves the question open. Obviously, according to the trailer and the tweet that accompanied it, all of the movies and shows that were shown are coming out by the end of 2020. Since Disney+ only announced release dates through November, we can assume that WandaVision is set to coming out in December. Maybe for a Christmas or New Year's Eve debut?
One confusing detail, though, is that WandaVision was not supposed to be the first Marvel miniseries to release on Disney+. According to past timelines of release dates, The Falcon and the Winter Soldier was supposed to be the first one. However, WandaVision was supposed to be one of the earlier ones, so it is not drastically different from the original plan. One can guess that perhaps WandaVision was more along with filming and post-production than The Falcon and the Winter Soldier, which is why Marvel may have decided to release it first. The Falcon and the Winter Soldier was not included in this trailer, which pretty much confirms its release date will be sometime next year. WandaVision has reportedly finished post-production and all principal photography. And they have an official Disney press release scheduled which is slated for release on Disney+ in late 2020, further cementing the idea that WandaVision will be released in December 2020.
Marvel fans all over are insanely excited over the prospect of finally having more MCU content again. We have had no new content since July 2019, and have been dying for more stories in one of the most loved cinematic universes.
Keep an eye out for more news on WandaVision, and hopefully we will hear more from either Marvel or Disney soon!
Written By Elizabeth Dresdow
Syndicated From Culture Slate