Disney+ and Netflix Make the Perfect Combination
#BestOfStreaming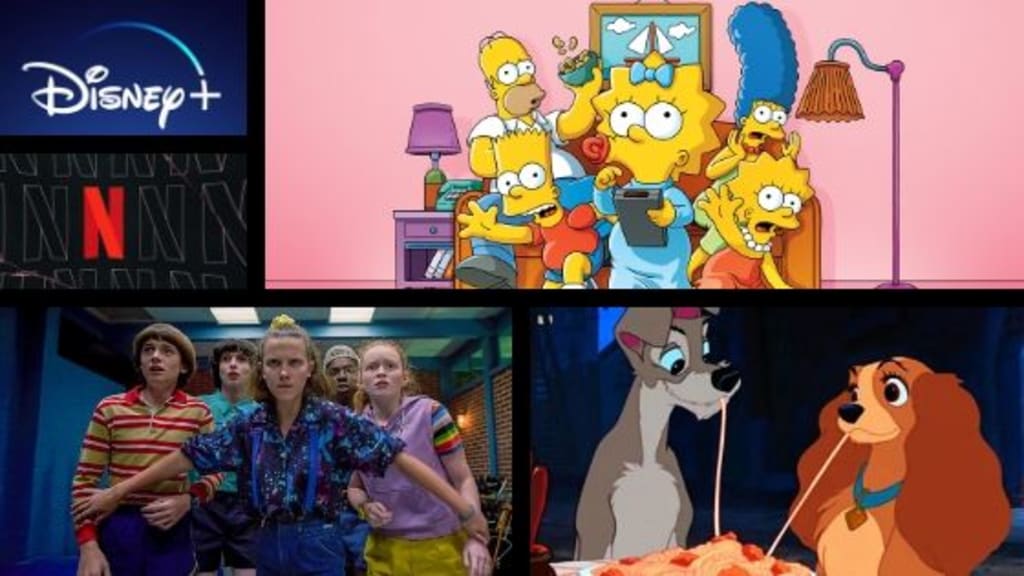 I wrote an article earlier that was too harsh towards Disney+ and I want to make things right with this article. At first, I couldn't get over the technical flaws of Disney+. It's not that it's terrible, I just expected better from Disney. Now that I have been watching Disney+ all weekend long I change my mind and 100% recommend getting this streaming service! Disney+ even has a 'Continue Watching' feature now. Which I really appreciate. You might want to get Disney+ soon, while it's still cheap. There is no way that Disney will keep the subscription at this price for long.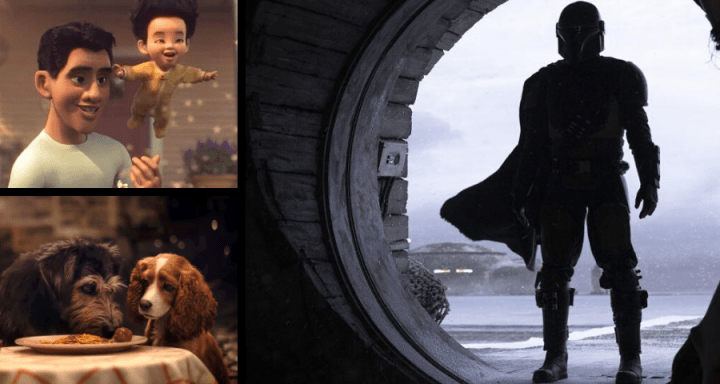 What are the gems of Disney+?
The Simpsons
The Mandalorian
Lady and the Tramp
Float
What are the gems of Netflix?
Stranger Things
Atypical
Daredevil
Russian Doll
Bojack HorseMan
Disney+ Original - Feature Pick - Float

"A father discovers that his son floats, which makes him different from other kids. To keep them both safe from the judgment of the world, Dad hides, covers, and grounds him. But when his son's ability becomes public, Dad must decide whether to run and hide or to accept his son as he is." - IMDb
This Disney+ original might just be a short film, but it has already made a big impact. So far, Float has a 7.5/10 on IMDb. It was made by Pixar and directed by Bobby Rubio.
Netflix Original- Feature Pick - BoJack Horseman

"Bojack Horseman was the star of the hit television show "Horsin' Around" in the '80s and '90s, now he's washed up, living in Hollywood, complaining about everything, and wearing colorful sweaters." - IMDb
Bojack Horseman is more than just a Netflix Original, it's a fan favorite! It has an 8.6/10 on IMDb and an outstanding 94% audience score on Rotten Tomatoes.
What are the different studios and franchises teamed with Disney+?
Disney
Marvel
Pixar
Star Wars
National Geographic
Fox
What else is there to watch on Disney+?
The Emperors New Groove
101 Dalmatians
Cinderella
Captain Marvel
What is coming to Disney+ soon?
Garfield
Alice: Through the Looking Glass
Encore: "Oklahoma!"
Most importantly, there will be more episodes of The Mandalorian
What else can expect to come to Disney+?
Malcolm in the Middle
The Sound of Music
The Princess Bride

Disney+ and Netflix ... together!
Disney+ might not replace Netflix, but the two make an amazing combination together. There is no need to pick one or the other .... because why not both?
Why other streaming sites just don't compare to Disney+ and Netflix:
Amazon's Prime TV may come free with an Amazon membership, but the 'Add Ons' are a deal breaker for me. Especially when I realize that a single 'Add On' is $12 - $15. It's the same with Hulu, which isn't even available for Canadians.
What do we still need from Disney+ and Netflix?
First things first, Disney+ still needs to work out the bugs for it's streaming so that everyone can enjoy a better streaming quality.
More importantly, I'm still disappointed that neither Netflix or Disney+ have introduced a 'random' or 'shuffle' mode for streaming. I would love to pick a series and just click 'random episode' to see what comes up. If i don't like, I just click the button again.
Work Cited
Amazon.com: Prime Video. https://www.amazon.com/Prime-Video/b?node=2676882011.
"Ratings and Reviews for New Movies and TV Shows.", IMDb.com, www.imdb.com/.
Rotten Tomatoes: Movies | TV Shows | Movie Trailers ... https://www.rottentomatoes.com/.
Sorrentino, Mike. "Disney Plus: Everything You Need to Know." CNET, www.cnet.com/news/disney-plus-streaming-service-everything-to-know-all-prices-cancel/.
"Stream All of Disney, Marvel, Pixar, Star Wars, National Geographic, and More..." Disney+, preview.disneyplus.com/.
"Stream TV and Movies Live and Online." Hulu, www.hulu.com/.
TV.com - Show Info and TV Talk. http://www.tv.com/
"Unlimited Movies, TV Shows, and More." Netflix, www.netflix.com/.