Best of Netflix
'Disenchantment' Part 2 Is Coming Out Soon!
#BestOfNetflix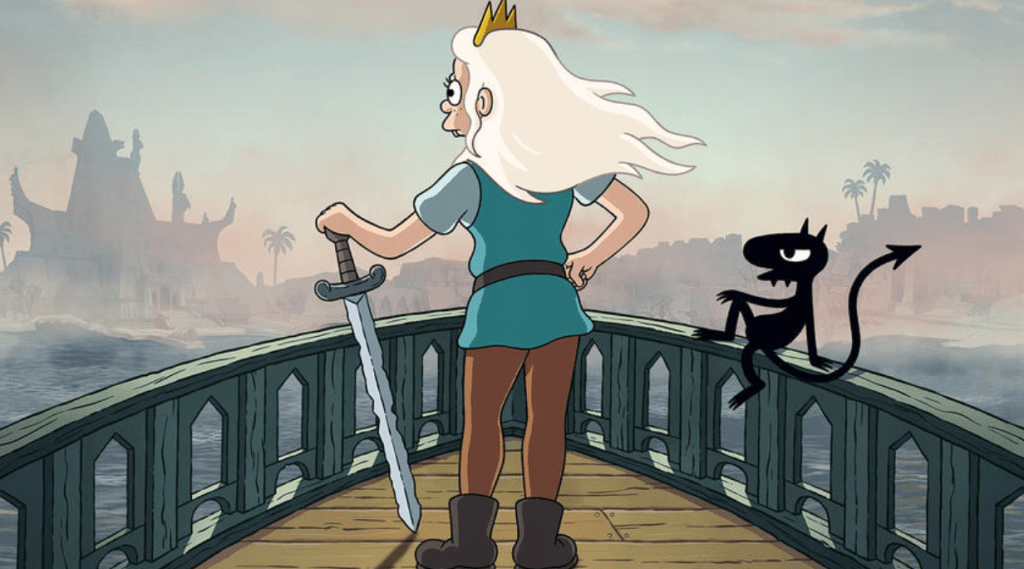 I was a bit confused to why this is being referred to as 'Part 2' instead of season two... well, it turns out that the first season isn't quite done yet. The new episodes of Disenchantment that are coming out this September are actually the second half of the first season. Confusing... right?
When can we watch the new episodes of 'Disenchantment'?
The new episodes are being released onto Netflix Friday September 20, 2019. This is actually earlier than expected, the original prediction was sometime in 2020.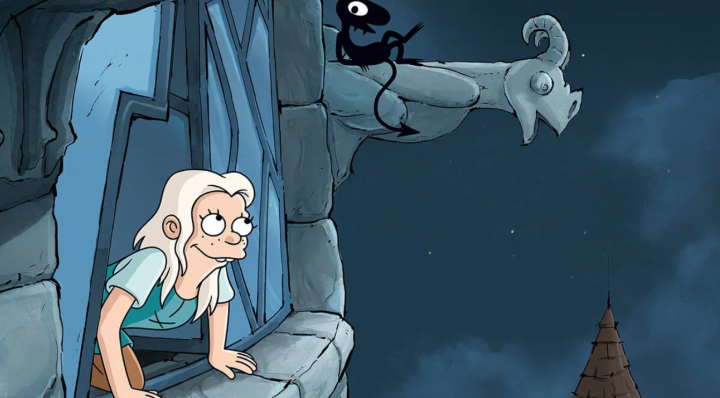 Matt Groening must be busy!
Matt Groening is still busy with The Simpsons at Fox, so this is really more of a side project for him. However, don't you worry about losing Disenchantment because Matt Groening posted this on his Twitter account:
"We're excited to continue this epic journey with Netflix. Stay tuned for more cranked-up suspense, infuriating plot twists, and beloved characters getting knocked off."
There is going to be more releases after this!
Disenchantment's official Netflix Twitter account broke the news, writing: "The misadventure continues. New Disenchantment coming in 2019, 2020, and 2021."
This means that every season is going to be broken in half so that we get to enjoy new episodes every year! I actually really like the sound of this, it may not be what I was expecting... but it does give me something to look forward to on Netflix.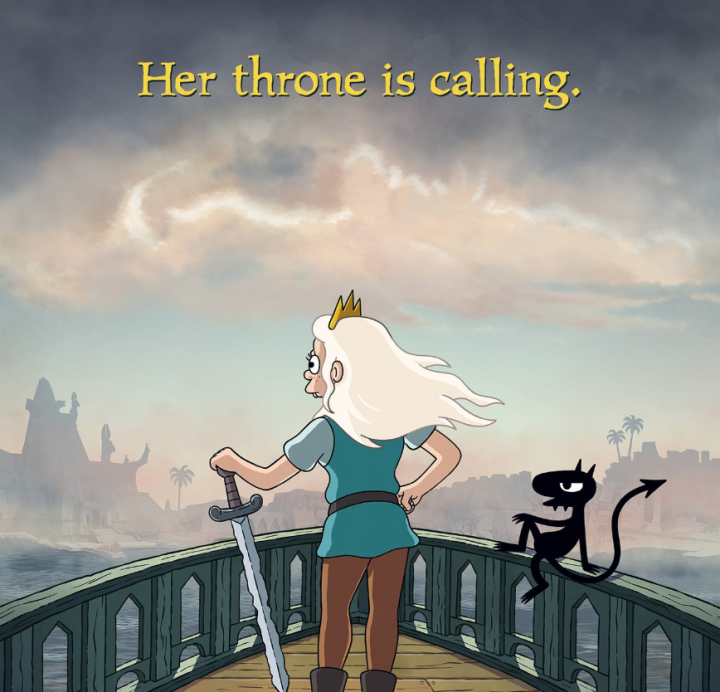 What will happen in 'Disenchantment' Season 2?

So as I am sure you remember, Bean's mother/ Queen Dagmar has been brought back to life. Happy ending? Not quite... so it turns out that Queen Dagmar is actually quite evil and turned herself to stone when trying to poison King Zøg. Long story short, the second season is going to be about Bean's 'destiny' and her recently discovered magical powers.
Don't worry Elfo isn't gone forever!
If you watch after the credits on the last episode, Elfo gets rescued by unknown characters. So... chances are that Elfo will be back sometime in the second half of the season. I can't make any promises though!!! This is just a popular fan theory so far... and Netflix is keeping us wondering this time. However, I am confident that Elfo will be back as side plot since we still don't know the story behind Elfo only being half-elf.

Hello. Nice to meet you! How are you? Hmm... this feels like a really one-sided conversation... why don't you follow me on social media so I can get to know you too?
About the Author
I started blogging about two years ago and my collection of blogs and articles is getting pretty impressive. I've taken online classes for writing and even some classes about the art of blogging itself. It would be really awesome if you join the adventure and maybe even help me think of what to write about next. If you would like to submit some feedback or ideas, you can always tweet me on twitter.
Like the story? Share it!
Thank you for reading my article. Would it be okay if I ask another favour though? Would it be okay if you share this on your Facebook page or Twitter? If you can't share, there is a tiny little donate box at the bottom too. No pressure though, just thought I would mention it.
Work Cited
Spangler, Todd. "Matt Groening's Disenchantment Part 2 Premiere Date Set on Netflix." Variety, 16 May 2019, variety.com/2019/digital/news/disenchantment-part-2
Mitchell, Molli. "Disenchantment Season 2 Netflix Release Date, Cast, Trailer, Plot: When Is the New Series." Express.co.uk, Express.co.uk, 29 Oct. 2018, www.express.co.uk/showbiz/tv-radio/1037713/Disenchantment