Did Doctor Strange Orchestrate the Death of Ironman in the MCU?
Here is the Evidence that points to Doctor Strange ensuring Ironman sacrificed himself to stop Thanos in the MCU. You decide, is Stephen Strange guilty or innocent of the death or Ironman?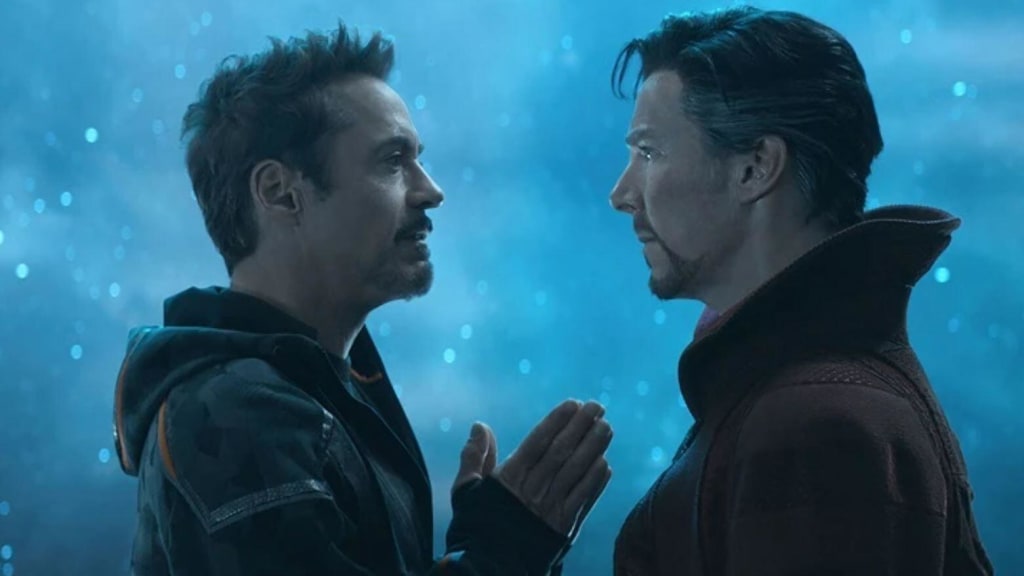 Iroman & Strange face-to-face in Avengers: Infinity War
Warning, this article will feature spoilers from Marvel's MCU. Only continue if you have watched up to Doctor Strange and the Multiverse of Madness.
As any MCU fan will tell you, Ironman made the ultimate sacrifice in Avengers: Endgame, by using the Infinity Stones to stop Thanos and his ambition of resetting all life in the universe. With a snap of his fingers, Ironman reduced Thanos and all his forces to dust. However, the backlash from the Infinity Stones cost Ironman his life. This moment had been prophesied by Doctor Strange in the prior Avengers movie, Avengers: Infinity War.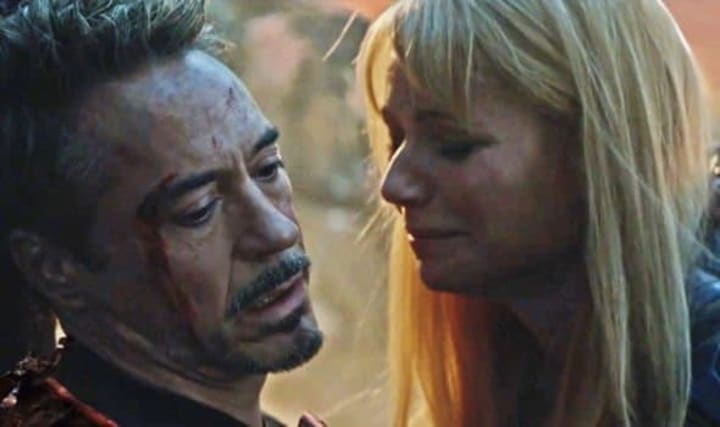 At one point in Avengers: Infinity War, Doctor Strange used magic to search alternate outcomes to see how many universes the heroes succeeded in defeating Thanos. When Ironman asked him in how many did they win, Strange reported back only in one. At the time, Strange stated he could not tell Ironman how in that one universe they won. As Strange stated that if he said how they won it would not happen. Now, yes many are saying "I know all of this already." However, new evidence has come to indicate that Doctor Strange lied when he told Ironman they only won in a single universe. So why would he claim this, unless he wanted to ensure Ironman died the way he did?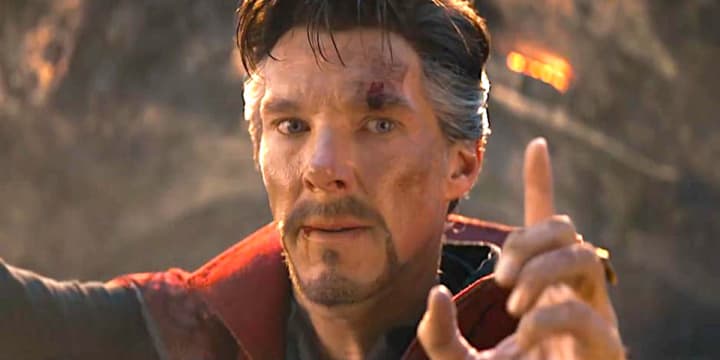 Recently Doctor Strange and the Multiverse of Madness arrived for fans. But the film presented some interesting insights and facts around the magical Doctor Strange. The first was the fact in every universe Doctor Strange has no issues taking drastic actions if it means the "greater good". This was proven in the opening act of the film, when an alternate version of Strange was ready to kill America Chavez's to gain her reality hopping powers. Later in the film it was also revealed that the Illuminati of Earth 838 killed their version of Doctor Strange for actions that saved their Earth from Thanos, but at a cost.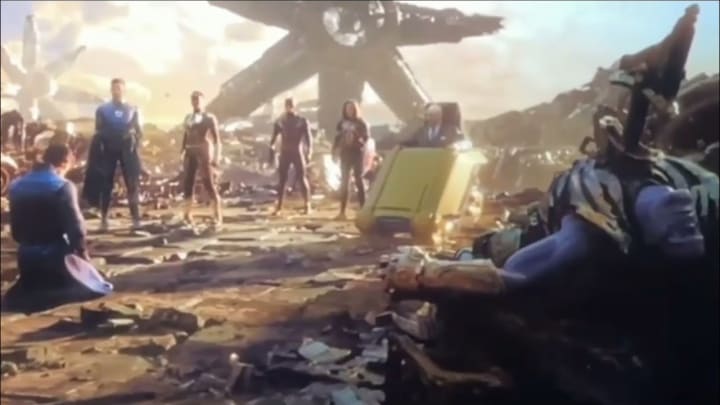 So, this presents evidence that if sacrificing one for the "greater good" is needed a Stephen Strange from any universe is likely to take this option. But at the end of the film Wong tries to convince MCU's Doctor Strange from Earth 616 to take Chavez's powers and kill her as a result. Strange does not follow through with this, and is that because he did not want to repeat what he did with Ironman? Kill one to win a battle even if riskier options are available to ensure victory.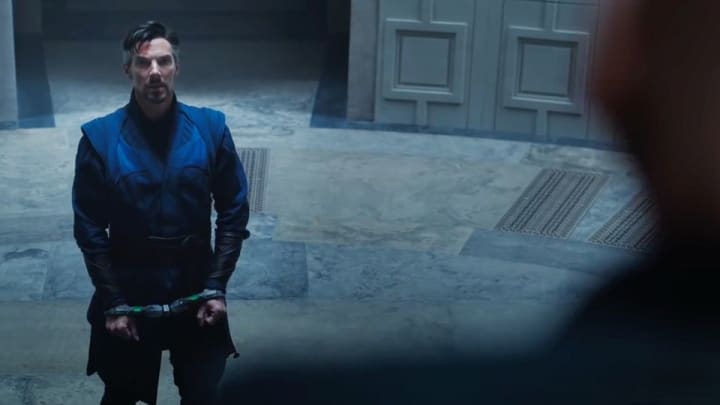 Another point touched on just now, the lie Strange made of only a single way to defeat Thanos. As it was proven on Earth 838 they did defeat Thanos and it was not Ironman who defeated him. Instantly, this shows there was more than one way for Thanos to be defeated and the odds of only 1 in 14 million would suggest a near impossible crisis to solve. What I propose Strange saw instead was many various universes where Ironman had caused more damage than good. As while Ironman was not evil, he did have a carefree side of him where the consequences of his actions may not stop him from proceeding.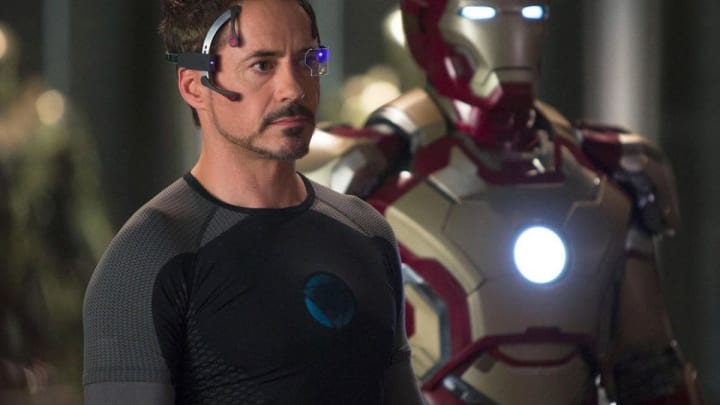 During his time in the MCU we did witness the outcome of many of Ironman's actions. One of his weapons killed Wanda & Pietro's parents causing them to join a terrorist organisation, he created sentries to enforce order, his actions led to Ultron who aimed to wipe out all of humanity and even had no regard for his loved ones as he did not hide his identity and publicly revealed himself as Ironman quickly. These are just a few of the ways Ironman's sometimes reckless behaviour or actions caused a ripple effect of disaster.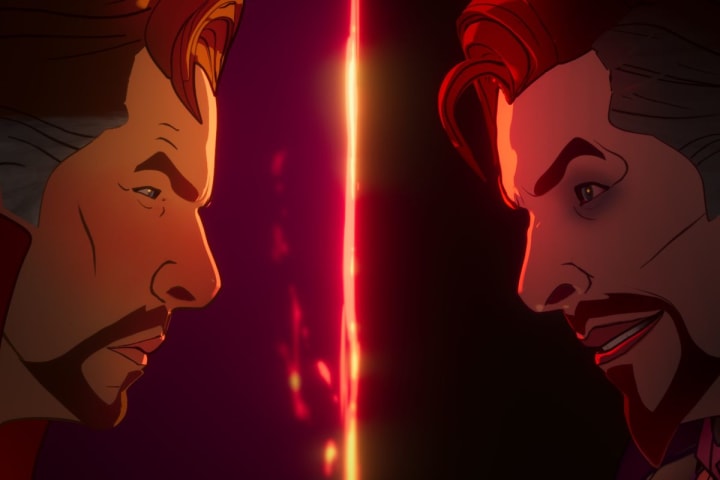 While some may be shouting this is crazy as Doctor Strange is clearly a good guy. Do not forget, Doctor Strange is the character we have perhaps witnessed of heard the most about in regard to his alternate versions in other realities. Many of these incarnations have proven to be completely evil and all of them have taken to dark magics. So is the possibility of Doctor Strange seeing many alternate futures where Ironman damaged the world more than helped it. Therefore orchestrated the outcome of Avengers: Endgame to ensure Ironman could never be a threat to the future.
The decision is yours. Is Doctor Strange guilty or innocent of plotting the demise of Ironman?
About the Creator
A guy who was raised on comic books, sci-fi and the love of superheroes, thanks for that dad. I am also studying Film Production and Cinematography giving new insight into the craft.
Follow me on Twitter: https://twitter.com/CraigArnott1984
Reader insights
Nice work
Very well written. Keep up the good work!
Top insights
Easy to read and follow

Well-structured & engaging content

Eye opening

Niche topic & fresh perspectives

On-point and relevant

Writing reflected the title & theme
Add your insights