Demi Lovato Comes To Accept Herself
Singer Realizes "How Queer" She Is, Strives For Balance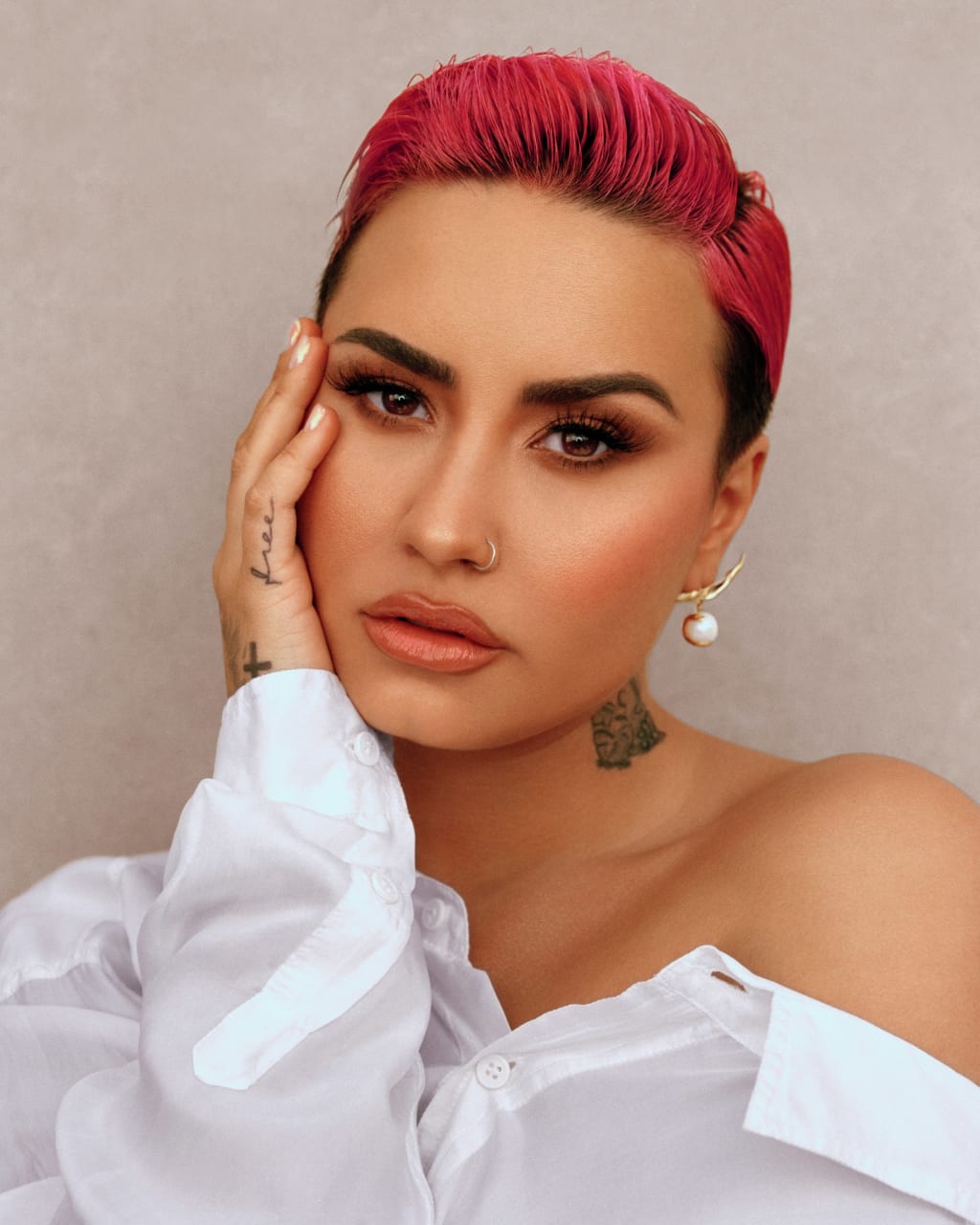 https://media.glamour.com/photos/603698584b44a9f9f3f58b7b/16:9/w_2560%2Cc_limit/GL-DL-01.jpg
It may have been a tough road for #DemiLovato over the last few years, but she seems to embrace who she is more powerfully than she has ever done previously.
It wasn't that long ago that the singer and actress was fighting for her life following a 2018 overdose, a health emergency which she says has left her with lingering effects, including occasionally spotty vision. She has said that particular issue has left her unable to drive any longer and while she also deals with tinnitus, she says that has not impacted her ability to create music. With a new project entitled The Art Of Starting Over (with an as-yet to be determined release date) and her four-part documentary series Demi Lovato: Dancing With The Devil hitting YouTube March 23, it would appear that the former Disney star has gone from battling her demons to truly accepting herself.
Lovato acknowledged in a recent Glamour interview that the breakup of her engagement in September 2020 to actor Max Ehrich was a "huge sign" in her journey towards accepting who she was.
"This past year I was engaged to a man, and when it didn't work, I was like, This is a huge sign," she said. "I thought I was going to spend my life with someone. Now that I wasn't going to, I felt this sense of relief that I could live my truth."
The photo spread attached to the interview seems to attest to Lovato's newfound sense of self. The images feature a woman who seems confident and proud of who she now is, not someone who was continuing to struggle with her identity.
There are many individuals who struggle with their identities, and particularly if you have a hard time accepting your sexual identity, that can have a huge impact on your mental health, and while I don't know Demi Lovato personally, it's quite possible that may have contributed to her addictions issues. There are many individuals who use a range of substances and activities - ranging from alcohol to sex - to cope with mental health conditions.
She seems to be finding balance in many facets of her life, including her diet and her issues with self-medication. She notes that it was her choice, in consultation with her recovery case manager, to be allowed to have some autonomy in her eating and whether or not she chooses to have a drink. While she acknowledges that it is only a plan for her and not a plan for everyone, Lovato notes that the opportunity for autonomy was a game changer for her.
"A one-size-fits-all solution does not work for everybody," she said. "Autonomy, for me, is what changed my life."
It's perhaps Lovato's newfound sense of self as she lives her truth that is most striking, and she appears to have embraced every moment. She has moved into a new house and presumably left the memories of the overdose she had in that house behind her. She's even gone so far as to create a room she's dubbed the cloud room: there's a large puffy lamp that stretches across the ceiling, a striped and rainbow carpet blankets the floor, and a color-blocked couch is nestled snugly in the room. She notes that she nearly designed the house for a "straight couple" because at the time, she was living in a heteronormative situation.
Now, though, she's spent the last couple of years rebuilding her life and learning to be at peace. She's taken on learning jiu jitsu, where she's ranked as a blue belt, and she's running up to the release of Dancing With The Devil. Right now, it's Demi Lovato's world, and we're just living in it.
celebrities
About the author
I'm a high school English and French teacher who trains in the martial arts and works towards continuous self-improvement.