Deadpool's Head Review
My take on this interactive, electronic collectible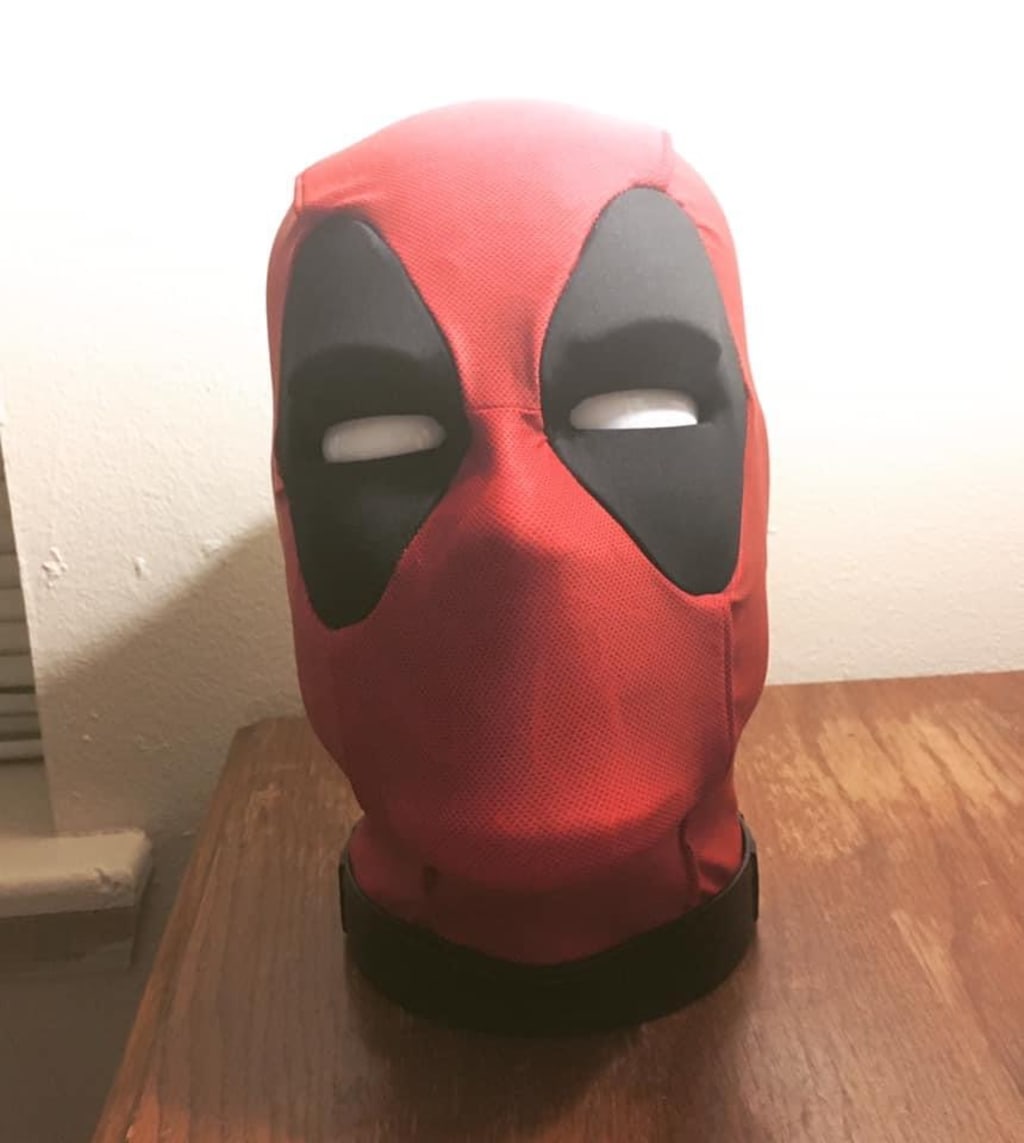 I dedicate this review to the die-hard Deadpool fans out there. Our favorite foul-mouthed anti-hero never fails to disappoint us. Deadpool's Head from Marvel Legends and Hasbro is the toy that'll be worth your while and money. This was released back in late August and it first peaked my interest when PaulStarHero, a cosplayer from the UK, tried it out. It was fascinating and wanted to purchase one for myself. Two weeks later, I bought Deadpool's Head online from Best Buy. The retail price of it was $99.99. It's a bit pricey, but it's not too bad for a toy that costs under $100. That is, if your wallet can afford it. With the COVID-19 pandemic still being present, you definitely need a friend who will keep you company during these stressful and trying times.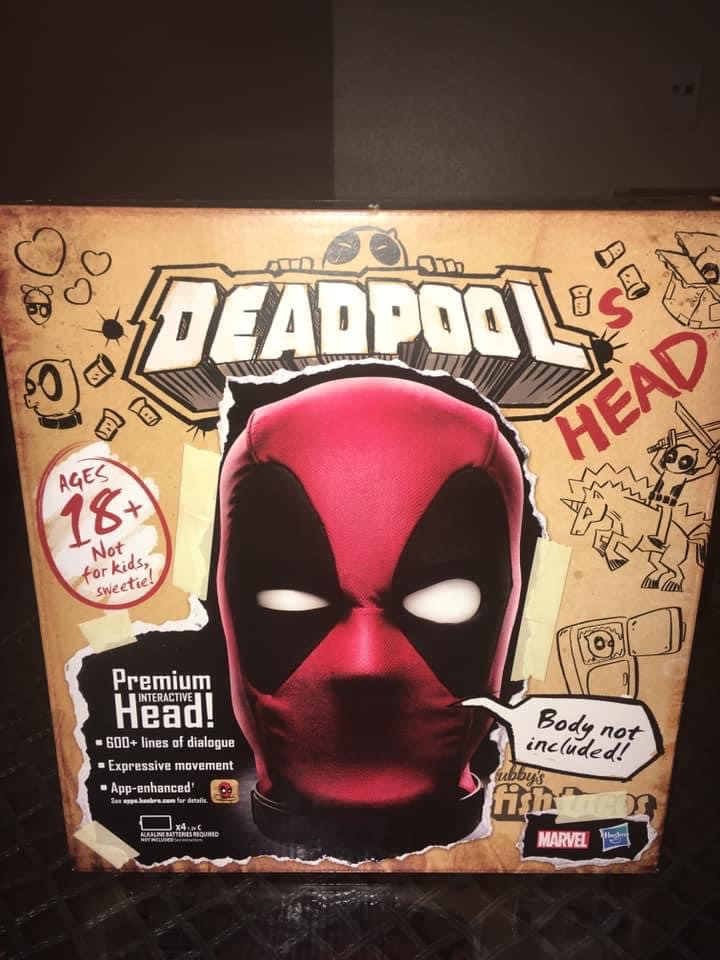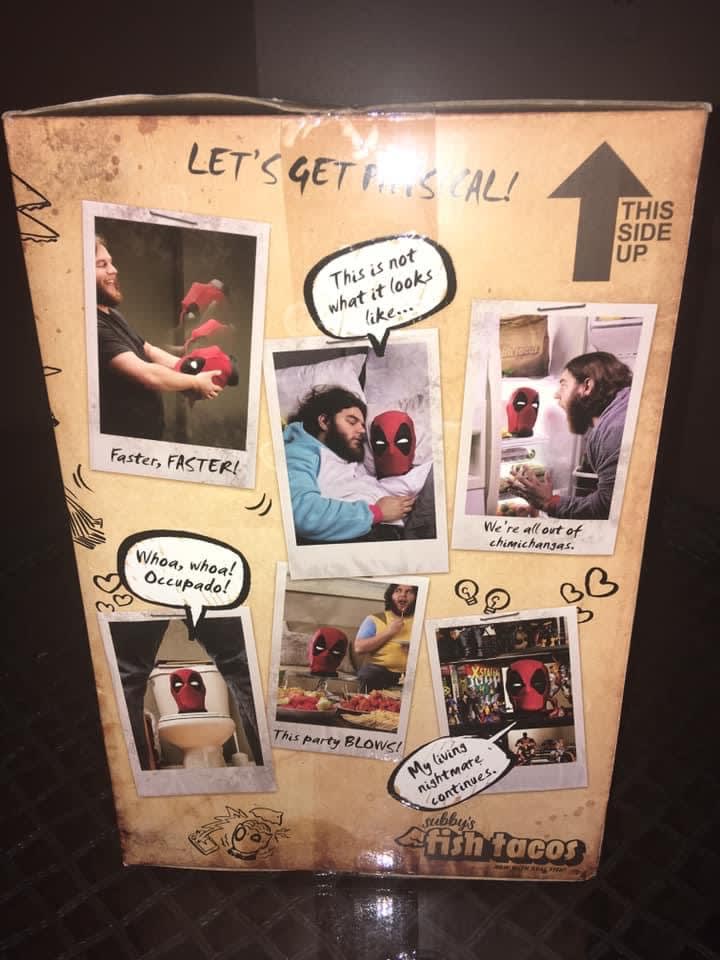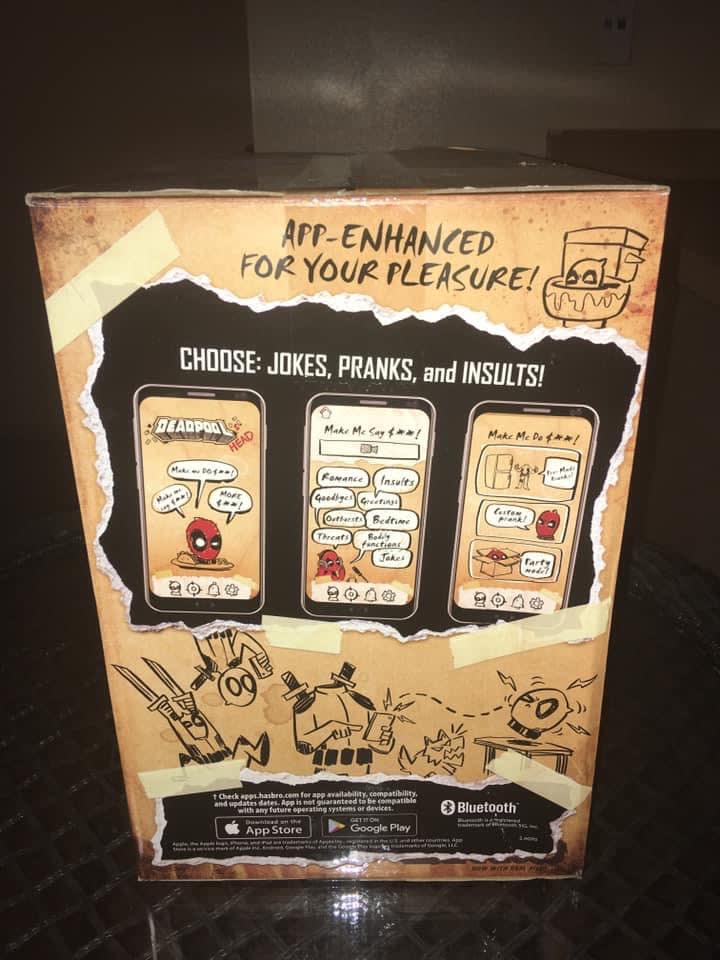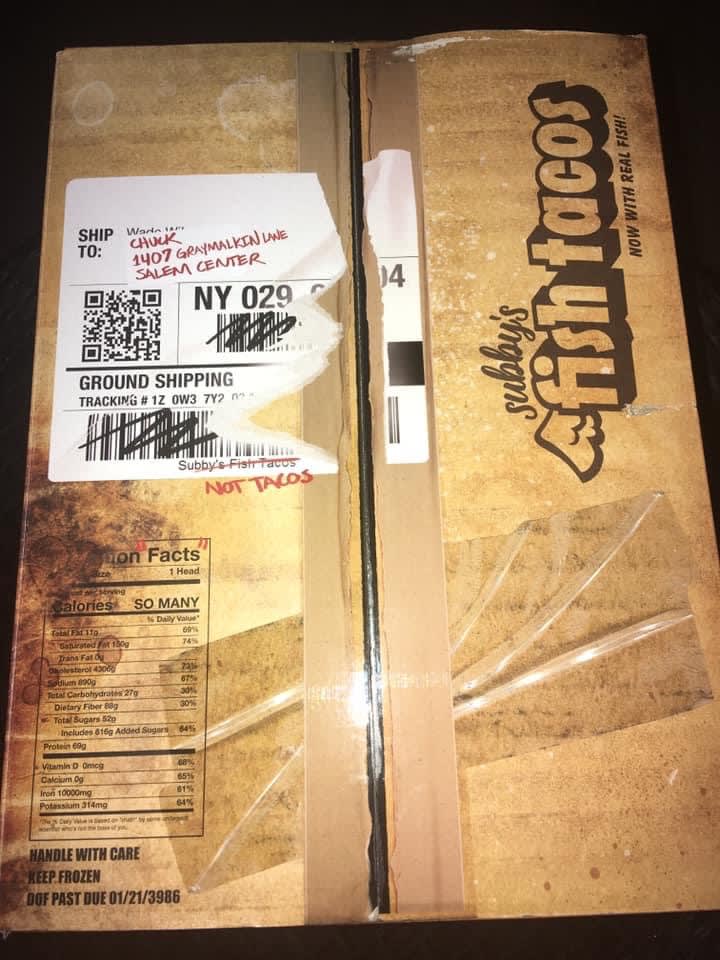 It arrived to me almost a week later and yes, this is the exact box that it comes in (pictures shown above). I was expecting chimichangas and tacos inside that box, too. Deadpool's Head, as indicated on the box, is intended for adults 18 and over. In other words, this wouldn't be a great gift to give to your children, due to the nature of his crude humor and jokes that aren't age appropriate. Sure it's one-eighth of Deadpool, but he'll always entertain you. He says over 600 phrases, sound effects, and sensors. His head, eyes, and mouth moves when you pick him up and make noise. When I first got him, I was hooked immediately. I've since posted dozens of videos on my social media pages of Deadpool's Head. My videos of him on TikTok gets far more views than it does Facebook and Instagram. Deadpool and I had great moments together.
Since batteries aren't included with Deadpool Head, you'll need four C Alkaline batteries to make Deadpool talk. Also, there's an app you can download either in the Apple App Store or Google Play. Just search for Deadpool's Head and when you open the app, you'll need a reliable Bluetooth connection. Press the red button, which is located on the bottom of his head. When you connect Deadpool to the app, you can make him do and say more stuff. If you're a jokester, you can pull pranks on him, too.
Deadpool's Head is something that your inner nerd will want in your home. It would've been nice if he came with the rest of his body, but an eighth of him will have to do. If you're looking for a wonderful gift for the holiday season, Deadpool's Head might be the right fit for you. I give it a 10/10, because of his humor and numerous references that many people would understand.
You can follow me on TikTok: @thecosplayerfromtexas. I'm always in need of new followers. Mention that you've found me on Vocal and I'll follow back. Please check it out and enjoy my videos. Also, be sure to follow me on social media. The info to all of my other social media pages can be found in my bio. If you enjoyed any of my articles, including this one, please feel free to send me a one-off tip, which is located at the end of every article. No tip is ever too big or small. It'll help me and other Vocal content creators to write better stories. Lastly, I encourage everyone to join Vocal+, a premium membership for Vocal content creators like myself to write better stories, connect with creators, and a lot more. So be sure to sign up for that membership and support your favorite Vocal content creators. Thanks in advance for your support of me and hopefully, I'll see you on social media.