'Deadpool 2': Ryan Reynolds Reveals The Merc With A Mouth's New Teenage Companion On Instagram
Production on Deadpool 2 is already underway, but that hasn't stopped new director David Leitch from adding to the film's already star-studded cast.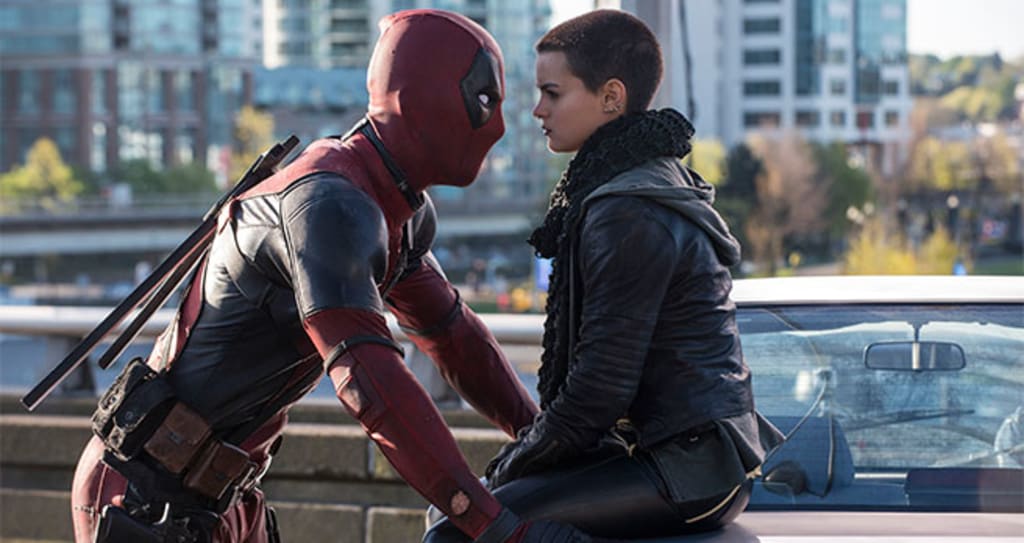 Production on Deadpool 2 is already underway, but that hasn't stopped new director David Leitch from adding to the film's already star-studded cast. The first Deadpool movie put Brianna Hildebrand on the map in her role as Negasonic Teenage Warhead, but Leitch is turning to an already-established young actor to accompany Wade Wilson in the sequel. Step aside Negasonic Teenage Warhead, because the Merc with a Mouth has another teenager in tow... and oh look, Deadpool's giving him a piggyback ride!
Julian Dennison Has Joined Deadpool 2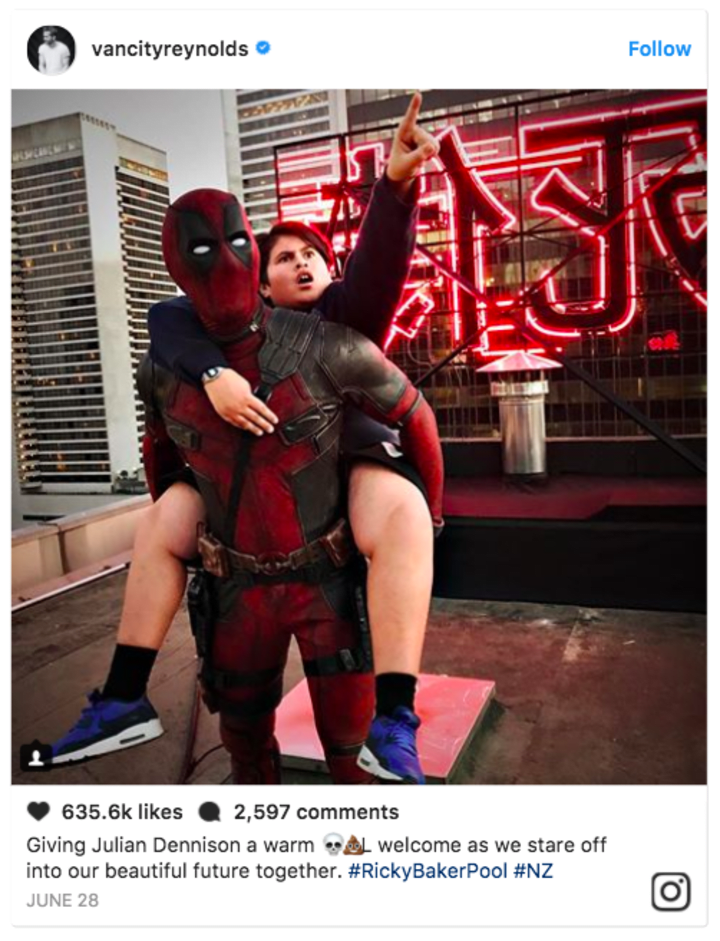 Ryan Reynolds took to his Instagram account to announce that Julian Dennison will be joining him in his upcoming #superhero sequel, with a message that reads:
'Giving Julian Dennison a warm [Dead][Poo]L welcome as we stare off into our beautiful future together.'
Coupled with this caption, Reynolds provided a cute and hilarious picture of him in his Deadpool costume carrying Dennison, who also confirmed his involvement on his Twitter. And isn't this picture just ace? In true irreverent #Deadpool fashion, these delightful poses spoof those Yoda & Luke Skywalker from The Empire Strikes Back.
Some readers may be wondering why so many fans are excited about this addition to Deadpool 2 – in short, it's because Dennison has already proven himself to be a treasure. After debuting in the New Zealand film Shopping, Dennison found fame with his part in Paper Planes and his roles in several adverts for Air New Zealand and an anti- drug driving campaign. However, he's best known for his acclaimed turn as teenage rebel Ricky Baker in the 2016 hit movie Hunt for the Wilderpeople – which I'd wholeheartedly recommend watching, if you haven't already.
Dennison has already demonstrated his perfect comic timing, as well as his ability to carry off dramatic moments, so his involvement with Deadpool 2 makes a whole lot of sense. Indeed, Wilderpeople's director Taika Waititi (who also starred alongside Reynolds in the much-derided DC outing Green Lantern) shared his approval about the team-up on Twitter.
Who Could Julian Dennison Be Playing in Deadpool 2?
Thus far, nobody has made mention of who Dennison will be playing, and speculation over his character is proving to be very flummoxing. Given the fact that Deadpool and its sequels are tied to Fox's #XMen universe, many assume that Dennison will play one of Professor X's students, alongside Negasonic Teenage Warhead; however, this still doesn't narrow the search down. For one thing, we know that Deadpool's Negasonic Teenage Warhead was heavily changed when she was transferred from page to screen. This makes the mystery a lot more challenging to unravel, as Dennison's character could be completely different to his comic book counterpart!
Not to mention, Ryan Reynolds shot down the chance of X-Men cameos a short while ago, so Dennison might not be playing a mutant after all. It's more likely that Dennison will be playing a character created specifically for the movie series, like Dopinder the taxi driver (played by Karan Soni). Indeed, set photos from the sequel recently surfaced online, depicting Deadpool crashing a kid's birthday party. Is this where Deadpool and Dennison's character's meet? Could Deadpool pick up a pint-sized wannabe assassin, and be saddled with him for all of his misadventures? Or is Julian Dennison playing a young person who's trying to convince Wade to act more heroically?
Whichever it is, we are certainly in for a treat. Foul-mouthed and decidedly rough around the edges, Deadpool is definitely the kind of guy you would want to keep away from children. Pairing up this risible rogue with a teenage charge is a recipe for disaster, and for instant comedy gold. Indeed, as Ricky Baker, Julian Dennison was able to out-sass Sam Neil, so we know he can give as good as he gets. If Dennison's character in Deadpool 2 is anything like Ricky Baker, the Merc With a Mouth is in for a rough ride.
(Source: Ryan Reynolds/Instagram)