DC Universe
DC's Film Future Is Looking Bright
Marvel has received all the success in comparison to DC, but things will change with the upcoming slate of DC films.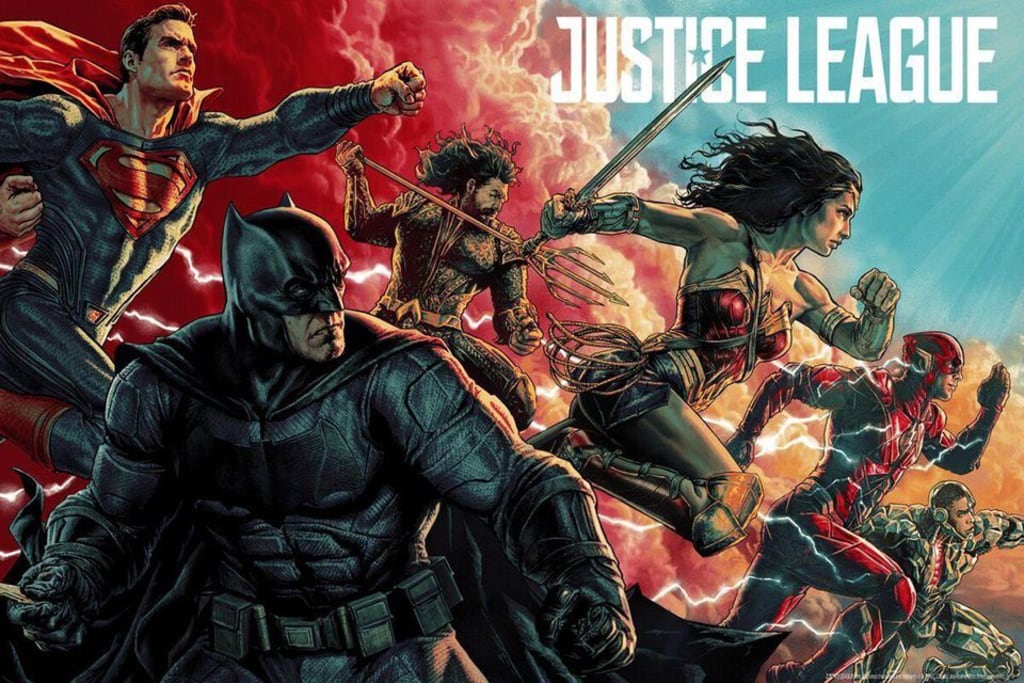 Aside from Aquaman, Shazam, and Wonder Woman, the DCEU has been largely looked down upon by critics worldwide. Those same critics have been filled with praise for Marvel films. With Marvel now having had over a decade of both critical and box office success, I believe that DC's experiments will render their next phase more complete than ever before.
While I know Joker may not fit in with the already established DCEU, it looks to be a vastly different product than anything they have produced in years, and welcomes back a Nolan era feel at just the right time.
James Gunn has also been brought on to direct The Suicide Squad, and the cast is set to undergo many changes while Margot Robbie the most successful part of the first film is set to reprise her role. She will also be seen next in Bird of Prey. While there is some skepticism about certain choices pertaining to plot, I think the film overall will be a step in a more positive direction. The budget is supposed to be smaller, leaving more room for experiments and less for losing a substantial amount.
DC, aside from the Nolan Batman trilogy, has not found the footing we all know it has thanks to the large catalogue of historically great content, and the years and years of just Batman content alone.
I was one of the few who immediately liked the idea of Robert Pattinson as a younger, less hardened Bruce Wayne still trying to navigate playboy life along with being one of the most famous masked vigilantes. I have waited for years for Ezra Miller's take on the Flash, and still hope to see it come to fruition. If at the very least, I think at this point we can say that DC fans have been more patient to see their heroes make it to the big screen in a successful way.
Rumours have been going around for months that fans would love to see Charlie Hunnam take up the mantle as Green Arrow, and while we have had Stephen Amell's take on the character, true fans of the character have been really harsh on that show itself. With that show ending, this would be the perfect time to not only silence those fans by giving them what they want, it would also be a way to say sorry for the wrongs they did commit during the show's run.
Aquaman was by far the best product yet out of the DCEU with the CGI being used to perfection to bring to life the city of Atlantis and the under water scenes. It was magnificent and beautiful from a fan perspective just to behold the screen. That doesn't even begin to encompass how likable Mamoa is in almost everything he does. Patrick Wilson was also a great villain, and the set up was great for a sequel.
I was particularly easy on Justice League when it debuted, because while it was not perfect, it was still very entertaining, but a lot of the criticism of that film is justified. A lot of the frustration stems from the Snyder Cut debacle, and the fans calling over and over for the original cut to be released. I have been very vocal about how that doesn't salvage anything in anyway, and would have zero impact on future films. While that trend of calling for redos is a topic for another discussion in the case it just shows how fans will never be happy.
Yes JL did have Joss Whedon's fingerprints all over it. That was the job he was tasked with regardless of how we feel about the film or the potential release of the Snyder Cut down the road. If we are more patient with the process and the fact that Warner Bros is focused on doing things their own way, then we may just enjoy the product a little more if we stop expecting a shot for shot remake of each individual comic panel. I have said it before. There are things that can be done in comics that could never translate well to the big screen and vice versa. Different versions of the characters can exist in different mediums without everyone having to shed tears about how it was not the film they particularly wanted. Film, television, and comics have never been about what a single person wants. It is about what the studios and producers thought would appeal to the largest audience.
I know the counter argument is why change something that works so well. The fear of producing the exact same film every two to four years is the ultimate reason. Joker, while looking completely different, is not receiving the hate for changing the dynamics of the character, and for giving him more of a profound backstory. Why is that? Lead actor? Writing? Director? Absence from the mainstream DCEU? None of those reasons are the main factor. I think the most intriguing factor is following up on a character that was last seen on screen portrayed by the late Heath Ledger. It's the aura that surrounds playing that character. It's the stigma that the role may drive someone literally insane to give us the most out of a single performance. That's why Joker has the anticipation it has.
DC did not do the groundwork prior to Justice League that they should have done. WB tried to cram 10 years worth of material into two films, and say the characters were engaging enough for it to work. While not a complete flop in my opinion; I do firmly believe had they waited a few years, Justice League could have been a much more fluent project minus all the hiccups. We will never know what could have been, but that doesn't mean we have to abandon ship because of a small leak.