Dawson's Geek: 13 Reasons Why Rosario Dawson Is Queen of The Nerdiverse
Good luck trying to name another actress who has as much geek cred as Rosario. She's got 'em all licked.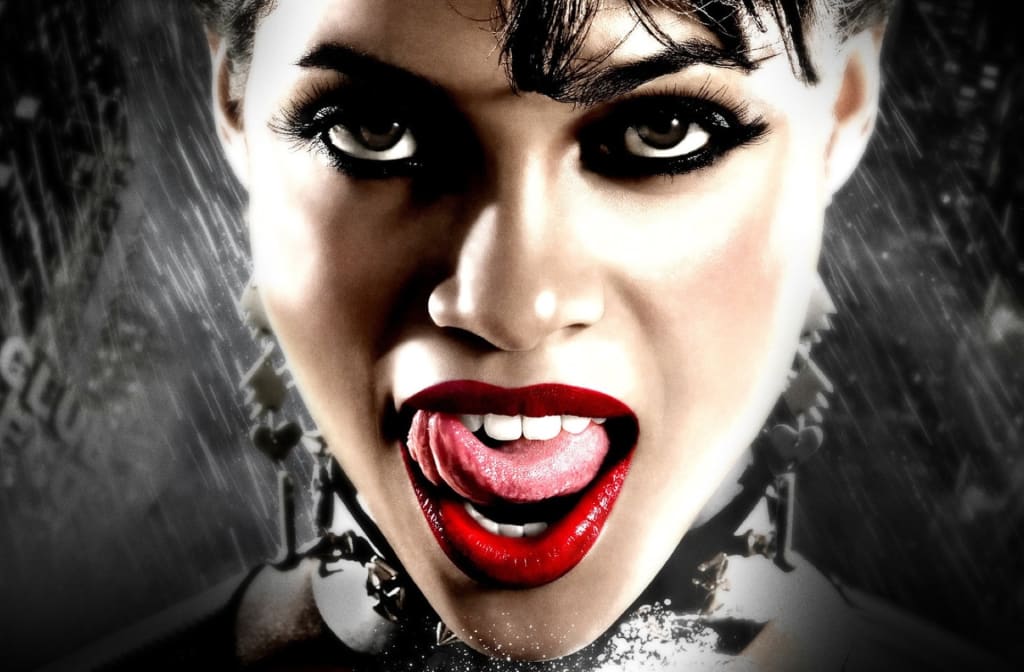 'Sin City' [Credit: Miramax Films]
In a shade-filled tweet by a fan that promptly went viral in the fall of 2017, Rosario Dawson's Marvel TV character Claire Temple is referred to lovingly as one of "the four Defenders." And it's a positioning that's well deserved. (Sorry, Iron Fist.)
With her widened presence in Marvel's shared TV universe of Netflix shows that includes Daredevil, Jessica Jones, Luke Cage, Iron Fist and Defenders, Dawson's Temple is the mild-mannered every-woman that pretty much holds that whole world together.
Having said that, a recurring role in a quintet of shows featuring Marvel superheroes is already more than enough to earn Dawson the enviable position being bestowed here as "Queen of the Nerdiverse." But her resume as an actress is stuffed to the gills with more geekery than Neil deGrasse Tyson can shake a pocket protector at! Let me expound.
Vulcan Nerd Pinch
For starters, in Men in Black II, Dawson played Twister with a bunch of bug-eyed aliens. Have you ever played Twister with a bunch of bug-eyed aliens? Has Sigourney Weaver? Has Will Smith? Has anyone else on planet Earth played Twister with bug-eyed aliens? No? Well, that too is reason enough to deem Dawson the reigning regent of the Nerdiverse. But I'm barely getting started, True Believer. Hold my root beer.
For over 15 years, the New York-born actress has invaded the daydreams of nerds, geeks and comic book freaks mostly by being just herself. From keeping a filled-to-capacity Comic-Con crowd entertained while director Kevin Smith's car was stuck in traffic in 2009, to recently announcing her desire to play the lightsaber wielding Ahsoka from Star Wars (if a live-action version is ever brought to the big screen), Dawson is the grown-up girl-next-door and so much more.
She's a smokin' hot cup of "Cuban coffee" (see: Luke Cage) with a formidable range of talents as an actress, producer, and even writer. What's more, despite the fact Dawson's never once appeared in an episode of Star Trek, the self-professed Trekkie has demonstrated an impressive familiarity with the Klingon vocabulary. See for yourself!
That display alone pretty much validates the the lofty claim being advanced with this post, but I've got 13 more reasons why Rosario Dawson's the undisputed queen of the Nerdiverse. Read on and prosper.
13. Valerie Brown, 'Josie and the Pussycats' (2001)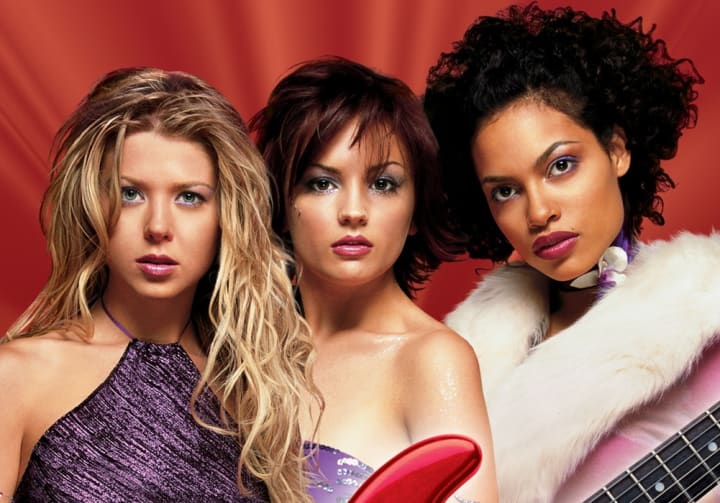 Everything starts somewhere, of course, and the love affair with Rosario "R2D2" Dawson (Okay, I just made that up) began for many of us with the 2001 film Josie and Pussycats. This live-action movie, based upon the Archie Comics comic book and 1970s Saturday morning TV cartoon, also starred two other actresses—whose names ain't even worth Googling now —but the real star here was Dawson's purrfect Valerie Brown.
12. Laura Vasquez, 'Men In Black II' (2002)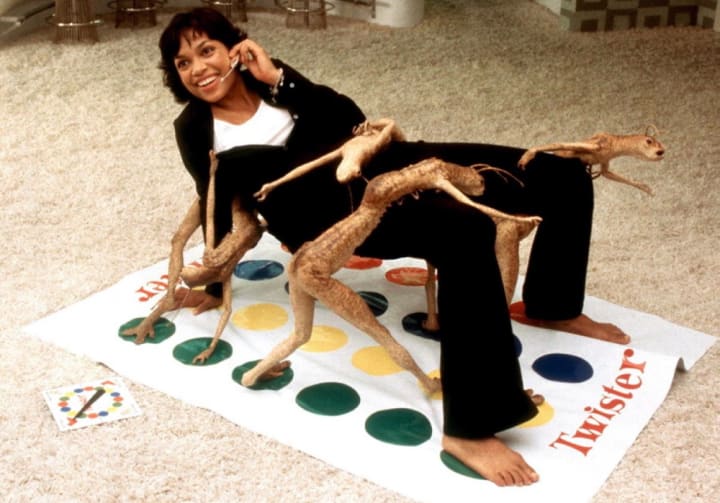 As mentioned above, in the sci-fi action comedy Men in Black II, Dawson was a Twister-playin' showstopper as Agent Kay's half-alien lovechild Laura. At the time, the actress professed to be a real-life pro at the retro party game, but admitted that filming the scene was a challenge because, as she so nicely puts it: "Butt work is really difficult. It was really uncomfortable. But I had a really good time."
Yeah... and so did we.
11. Gail, 'Sin City' (2005)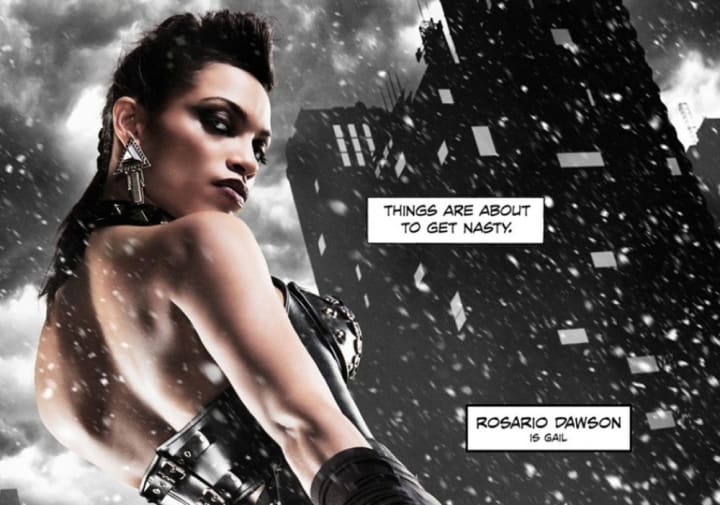 Rosie the Riveting (I've got nicknames for days, kiddies) was also a showstopper in the 2005 film Sin City, based on the Frank Miller graphic novel of the same name. Here, Dawson played Gail, the leader of a gang of badass "ladies of the night." The actress returned to the role again for the long-awaited 2015 sequel, Sin City: A Dame to Kill For. This second movie, however, failed to live up to the greatness of the first. But Dawson is always a dame worth killing a tub of popcorn for. Always.
10. Sophia Ortiz, 'O.C.T.: Occult Crimes Taskforce' (2006)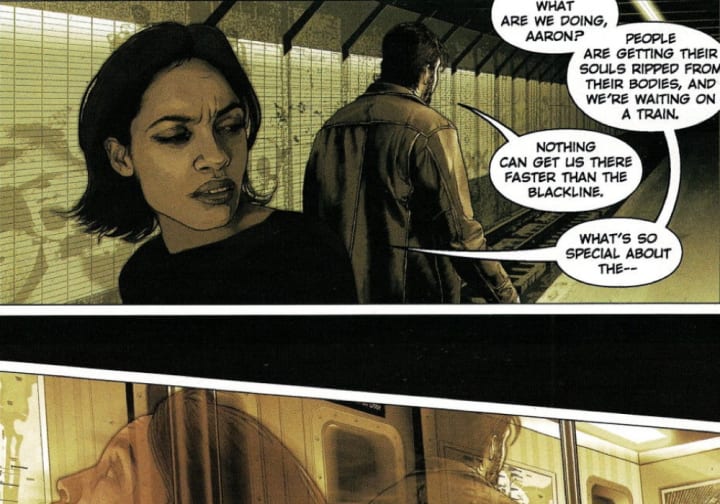 Here's a fun lil' factoid. Josie and the Pussycats, Sin City and even Men in Black were all movies based on comics, right? But did you know that Dawson, herself a big fan of comics, was the co-creator of the 2006 comic book miniseries O.C.T.: Occult Crimes Taskforce? Yup, the actress also co-wrote and starred (by way of her visual likeness) as the occult crimes investigator Sophia Ortiz. Dimension Films acquired the film rights in 2006 and there was also talk of a possible A&E TV show in 2012. But the possibility of a live-action version seems to have given up the ghost, sadly.
9. Anna Diaz, 'Gemini Division' (2008)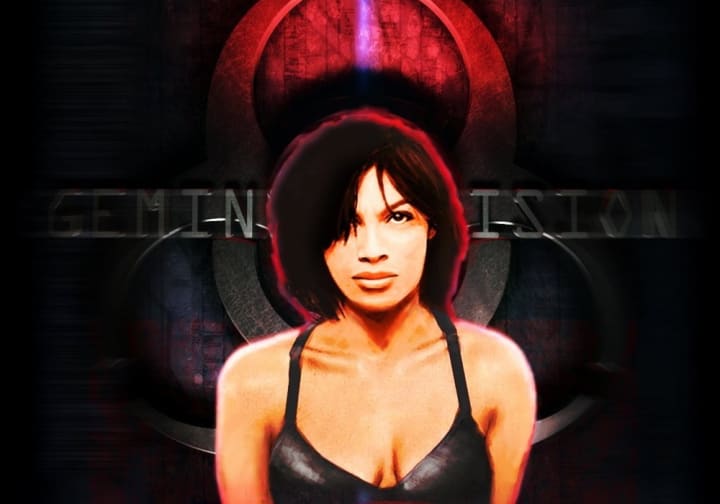 Although Dawson never strays too far from bigger movies like the exploitation thriller Death Proof and the Kleenex-soaking Seven Pounds, she never turns her back on roles that speak to her inner geek. In NBC's made-for-streaming online series Gemini Division, she played undercover NYPD officer Anna Diaz, who is drawn into a covert war between human clones and the top secret Gemini group. Made up of 50 five-to-seven minute long episodes, the show was offered for binge watching by NBC.com.
8. Velvet Von Black, 'The Haunted World of El Superbeasto' (2009)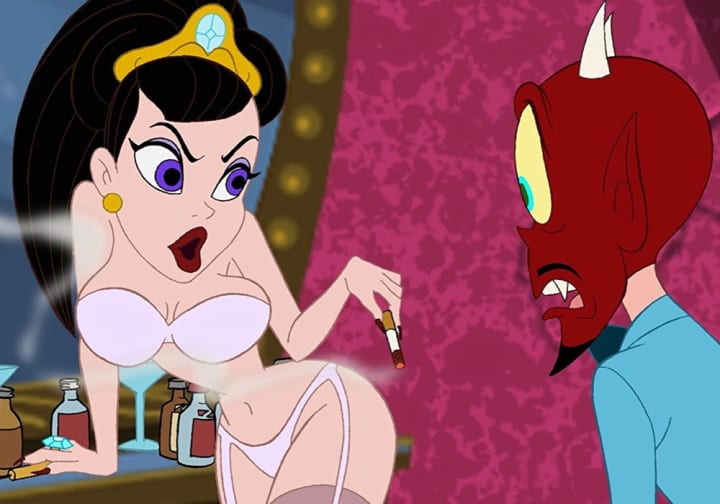 As an actress with a slew of acclaimed dramatic roles to her credit, you wouldn't think that as a voice actress Dawson could also strike comic gold. But as the foul-mouthed, chain-smoking stripper Velvet Von Black in the animated feature The Haunted World of El Superbeasto (based on the comic book by Rob Zombie), Dawson's a 24-karat hoot! It's somewhat mind-boggling how good she is in this adults-only "exploitation-musical, black comedy horror film." If I hadn't already committed to providing 13 reasons, this entry would be the mic drop.
7. Nyx, 'Tinker Bell and the Legend of the NeverBeast' (2009)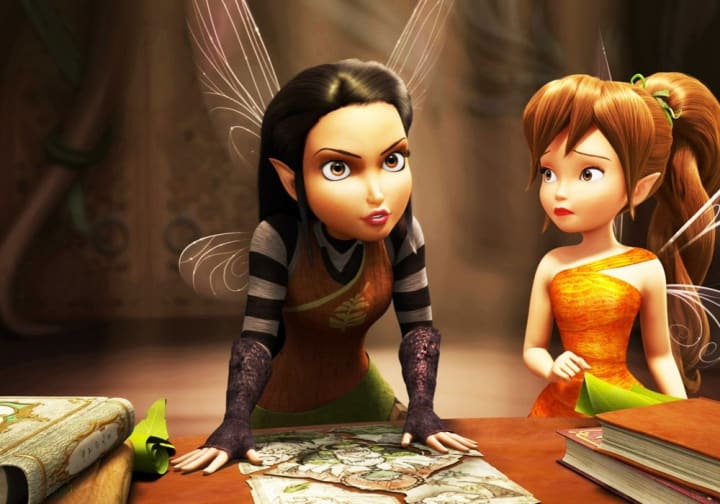 "Wu-Tang is for the children!" Or so goes Ol' Dirty Bastard's famous quote. But Ms. Dawson is for the children, too! In 2009, the actress provided the voice to Nyx in Disney's Tinker Bell and the Legend of the NeverBeast and gave this fan favorite character wings.
Good girls? Bad girls? Bring 'em on! Awesome Dawson does it all.
6. Artemis, 'Wonder Woman' (2009)
In the course of doing it all, Dawson also brought her distinctive voice acting talents to the 2009 direct-to-DVD animated superhero film Wonder Woman. Here the actress portrayed the Amazon warrior Artemis of Bana-Mighdall. As you'll see in a bit, this stellar performance was only the beginning, with relation to DC Comics Amazons.
5. Claire Temple, 'Daredevil' (2015)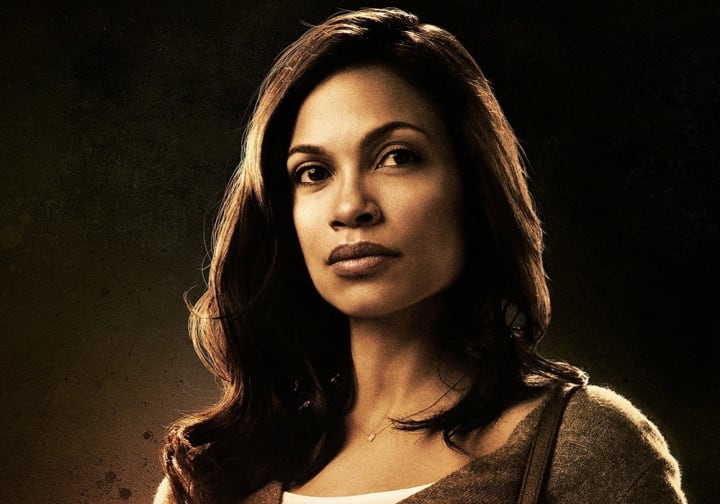 Dawson's aforementioned Night Nurse/Claire Temple is the only character who's appeared in all five Marvel superhero shows on Netflix: Daredevil, Jessica Jones, Luke Cage, Iron Fist, and The Defenders. In light of this, it's probably time that Marvel just gives our friendly neighborhood Night Nurse her own Netflix show, comic book and action figure—stat!
4. Wonder Woman, 'Justice League Throne of Atlantis' (2015)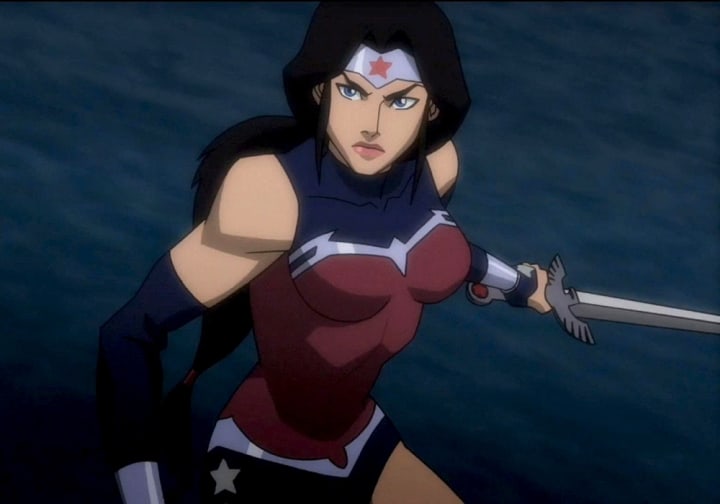 Quite fittingly, in addition to giving voice to the Amazon warrior Artemis in 2009, Dawson has also assumed the role of Princess Diana, too. In 2015's direct-to-video animated superhero film Justice League Throne of Atlantis she breathed life into Wonder Woman, and then reprised the role twice more in 2016's Justice League vs. Teen Titans and in 2017's Justice League Dark. Dawson's wondrous like that.
3. Billy Lurk, 'Dishonored 2' (2016)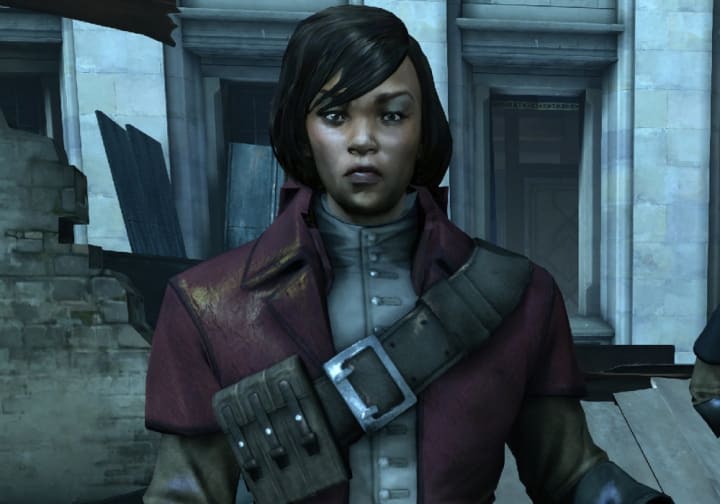 Did you know that in the 2016 video game Dishonored 2, Dawson provides the voices of both the character Meagan Foster and Billy Lurk? Well, now you do. So consider yourself "leveled up," game geek.
2. Elaris, 'Ratchet & Clank' (2016)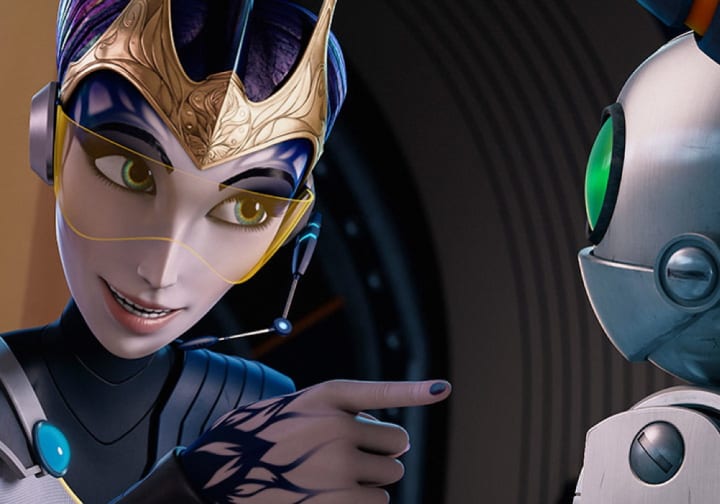 In addition to her other roles in 2016, Dawson somehow also found time to bring her voice acting talents to the CG-animated film, Ratchet & Clank. Here the actress played the alluring Elaris, a commander of the space-spanning Galactic Rangers. And while the movie didn't do too well at the box office, it did at least raise Dawson's geek cred score.
1. Batgirl, 'The Lego Batman Movie' (2017)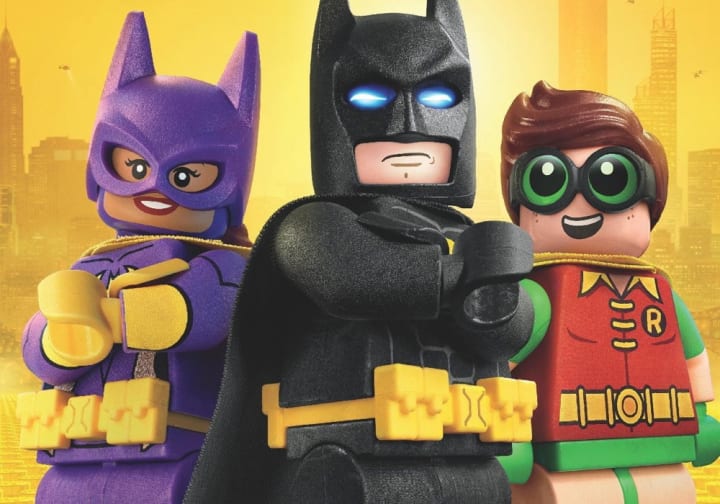 Holy macaroni, Batman! Did Dawson also star as the voice of Batgirl/Barbara Gordon in 2017's box office smash The Lego Batman Movie? That's right, ol' chum. In addition to her valuable work on the Marvel TV shows Iron Fist and The Defenders, she also brought her talents to another comic book-based film for rival DC Comics. And that's why—in addition to all of the other reasons listed here—Rosario Dawson is the undisputed Queen of the Nerdiverse.