Dash and Lily is a Christmas Miracle
An actual quality Christmas rom com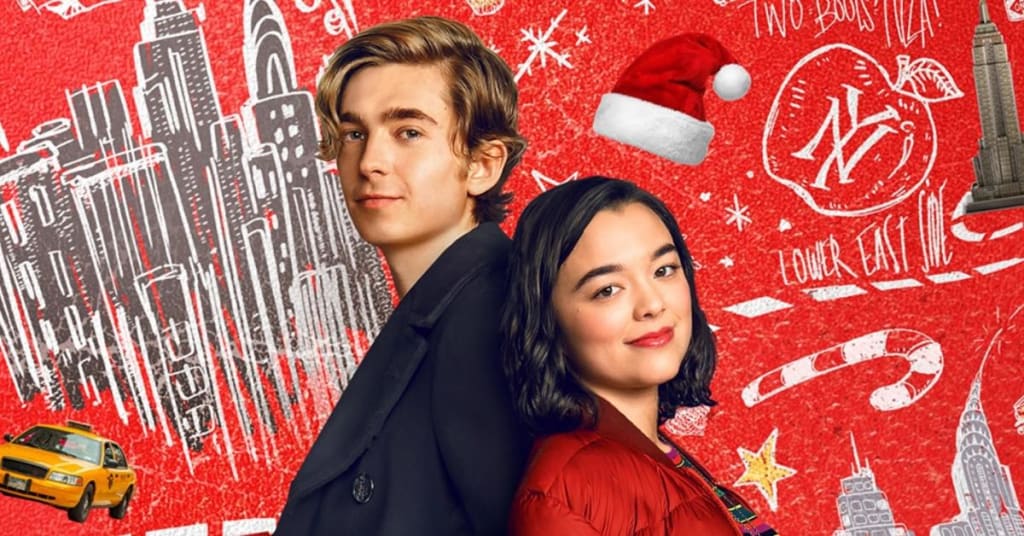 These two are adorable, charming, and lovable
After confessing my embarrassing penchant for repeatedly watching a rather badly made Christmas Rom Com, I discovered a cute little gem on Netflix. I avoided it for the first while, thinking what a silly concept to have a tv show set around Christmas because how would that work as the seasons went on? It kept popping up in my recommended and curiosity finally got the better of me and I'm so glad it did.
I fully admit that my taste in movies ranges from good to outright crap and I indulge in the stupid splendor that is the Royal Christmas Cinematic Universe of Netflix, enjoying the trash in all its glory but every once in a while, I find a gem. A movie that yes, is a rom com and yes, is set around Christmas but is so well done that it's something I would unironically recommend to people.
Dash and Lily tells the story of surly teen Dash as he prepares to spend Christmas alone since he hates the holidays and his parents are out of town. He's in a funk until he discovers a mysterious red notebook, Do You Dare? is scrawled across the front. Dash does dare and he takes part in a set of clues that get him out of his shell and intrigue him enough to want to find the person who wrote them.
Simultaneously, it tells us the story of shy but optimistic Lily, an awkward teen who loves Christmas because of the magic and promise it holds. She's disappointed to learn that her Christmas this year will be a little less than magical since her family is going out of town and her brother is eager to get rid of her to hook up with a guy he met. She laments not having a love story of her own yet, especially around Christmas where all her family seems to meet their significant others. Scared of putting herself out there for fear of being thought of as weird, her brother urges her to use the notebook and tell her to plant it at the bookstore where Dash finds it.
From here, the story revolves around the two teens exchanging the notebook after completing a challenge given by the other and grow closer as a result. I'm not going to spoil much else because the fun of this series is watching them grow and bond. The end is a little corny and there's an out of place cameo by Nick Jonas (I later discovered he was an executive producer so that kind of explains it) but it's a sweet story all around that captures the magic of young love and Christmas all in one. It's festive and cheery and absolutely perfect for anyone in the mood for some holiday romance.
Lily is very much relatable for any teenage girl who felt/feels like a complete outsider and she's lovable and believable. Dash is charmingly snarky but gradually warms up to the idea of Christmas cheer. And can we talk about Mrs. Basil E, or rather Lily's aunt, Lilian? She's a fabulously fun character who is every bit as enchanting as Lily describes her, you can see why she idolized the woman and gave her such a charming pet name.
In fact, all of the side characters are lovable. Even if we don't get full backstories for them, their backgrounds feel very rich and textured. They all feel like they have their own stories going on, even if we don't see it. I'm not from New York, nor have I been so I can't tell you how accurate any of that is to the movie but it certainly makes you want to go, especially at Christmas.
While I had no idea why I grasped onto something like Santa Girl for so long, I absolutely understand why I found this series so charming. The love story in Santa Girl only grabbed me for some personal reason where I could connect to the choice she had to make (thus I had to project a lot, it's very thin character and plot wise) but the love story in Dash and Lily is so well fleshed out because the characters feel like actual people and ones you really hope can find each other.
An indication for me that I'm watching something of quality is when the "evil ex" character is just a normal ex with feelings of their own and the only reason they don't work out is not because that person is mean but just because they're not right for each other. Sofia as a character actively helps Dash in the end, giving him good advice about the way he views girls and how that has to change in order for him to succeed with Lily. Dash's bad habits when dating Sofia were his own and her bad habits were out of misguided helpfulness. They like each other, they just don't love each other. I like that sentiment, I like that this show takes the time to build up their characters, even the side ones that we know aren't necessarily important. None of the characters feel superfluous but merely seasoning to make the story that much richer and developed.
Embrace your trash when you need it but if you want something to watch that will lift your spirits without leaving the inevitable sugar crash from consuming junk, I highly recommend checking this little gem out. It is magic and it captures the spirit of young/first love and Christmas beautifully.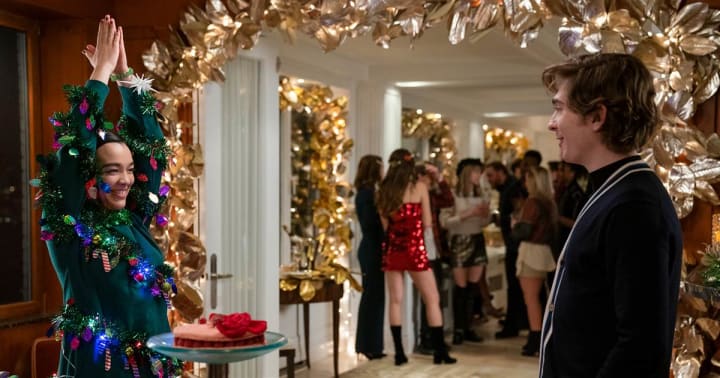 review
I'm an author and blogger from Canada who loves to consume and muse about entertainment and pop culture. Check out my book, Lost Souls on Amazon.