Darla Hood: The feme fatale of Our Gang
The cute little girl all the boys swooned ove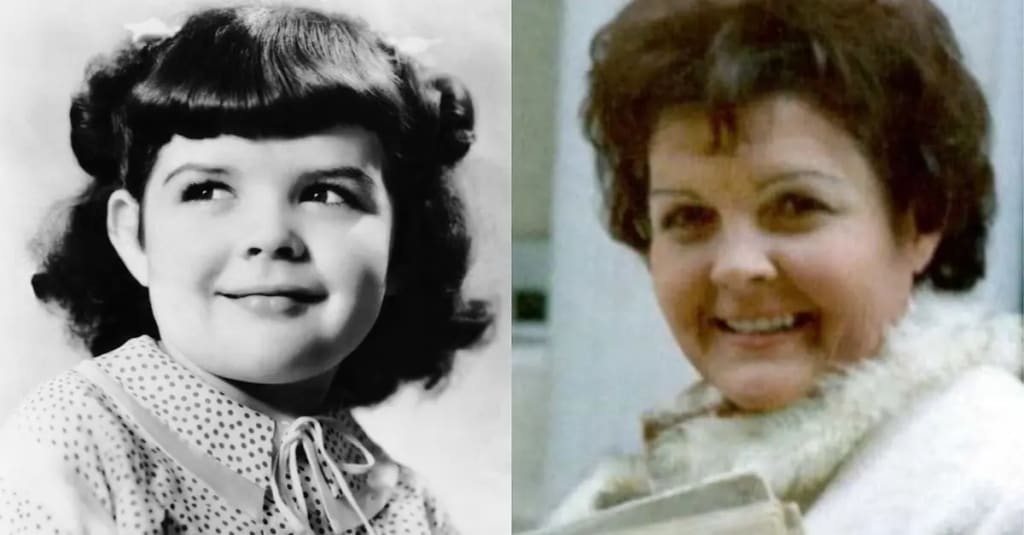 Darla Hood is fondly remembered
Darla Jean Hood was an American child actress who was best known for her role as the little girl of the same name in the Our Gang series from 1935 to 1941. Hood began her career when she was only 4 years old and remained with the popular series of movie shorts until she aged out at 10. Her final appearance was 1941's Wedding Worries. Hood made her acting debut in 1935 in the film Our Gang Follies of 1936. Her name in this first role was Cookie. Shortly after she appeared in the film The Bohemian Girl with Laurel and Hardy.
Hood was born on November 8, 1931, in Leedey, Oklahoma, the only child of James Claude Hood and Elizabeth Davner. At an early age her mother took Darla to lessons for singing and dancing in Oklahoma City. Shortly after her third birthday, her mom took her to New York City, where Joe Rivkin a casting director for Hal Roach Studios, arranged a screen test.
Our Gang years
The talented child was then taken to Culver City, California, and began appearing in the Our Gang movies. Darla is fondly remembered for her "coquettish character", who made most of the boys swoon. She was involved in a love triangle that revolved around Alfalfa, (Carl Switzer) Butch,(Tommy Butch Bond), or (occasionally) Waldo (Darwood Kenneth Smith AKA Darwood Kaye). Darla was known for breaking out in song and sometimes she was off-key. She was cute and chubby and fans loved her.
When she outgrew her role as Darlain Our Gang, the actress had singing engagements in nightclubs and guest appearances on The Ken Murray Show, and The Merv Griffin Show. In 1957 she recorded a hit record, "I Just Wanna Be Free." and had a duet with Johnny Desmond in the movie "Calypso Heat Wave."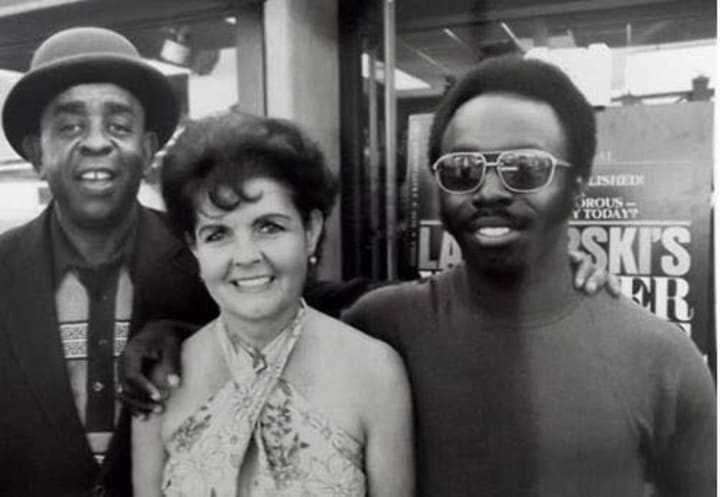 Darla Hood in later life
In January 1959 Hood released "My Quiet Village" for Ray Note Records. Joe Rivkin, who discovered her as a child, spotted her on the cover and cast her in her first movie as an adult and her final film role. She played a secretary in the suspense drama The Bat with Vincent Price and Agnes Moorehead. During the 1960s she appeared on the television shows You Bet Your Life and The Jack Benny Show, She also sang voiceovers for Chicken of the Sea Tuna and Campbell's Soups commercials.
In 1979 Hood was featured in The Little Rascals Christmas Special as the voice of the mother of Spanky and Porky. She had her own nightclub act at the Sahara Hotel and Casino in Las Vegas, Nevada, the Copacabana in New York, and the Coconut Grove in Los Angeles.
Hood was married twice, first to singer and insurance salesman Robert W. Decker from 1949–1957. From 1957-1979 she was married to record-company executive Jose Granson and they had three children.
In 2018, Hood's recordings of "My Quiet Village,"and "Silent Island," were re-released by The Numero Group on the Exotica compilation Technicolor Paradise: Rhum Rhapsodies & Other Exotic Delights and also on Silent Island, a digital-download-only retrospective of Hood's musical recordings.
Darla Hood's death
In mid-1979 Hood was busy organizing a 1980 reunion of The Little Rascals for the Los Angeles chapter of The Sons of the Desert. In the midst of her planning, she had an appendectomy at Canoga Park Hospital, Canoga Park, California and died shortly after the procedure of heart failure. Darla Hood departed this life on June 13, 1979, at age 47. An autopsy later disclosed the actress had contracted hepatitis from a blood transfusion that was given during her operation. This was the true cause of her demise.
The Our Gang community was stunned by Hood's sudden and unexpected death. One of her Our Gang castmates Billie "Buckwheat" Thomas was quoted as saying "I hate to hear it. It's a shock. She was an awfully nice person, a fine woman. We got along real good as kids." Thomas died just over a year later and another member of the gang George "Spanky" McFarland attributed Buckwheat's death to a broken heart over Darla Hood.
celebrities
Cheryl is a poet, freelance writer, published author and former Newspaper columnist. She has degrees in Psycology and Biblical studies. She enjoys sharing natural cures, and Nostalgia related info. Tips are greatly appreciated.