Daredevil's Cinematic Universe Appearances
Daredevil has had a long history on both the big and small screens.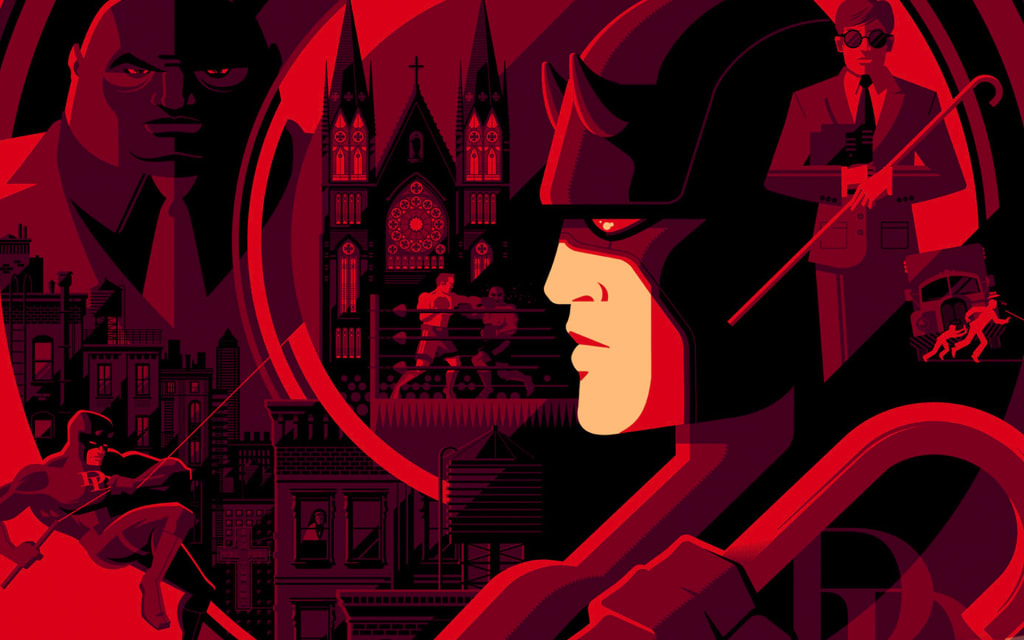 With the recent success of Marvel's Daredevil TV series on Netflix, you may find yourself thinking (and arguing) about the appearances, adaptations, and references to Daredevil outside of Marvel's comic books through the years. While there have been plenty of missteps along the way (here's looking at you Daredevil movie from 2003), it would appear that Daredevil still has plenty more space to occupy in TV and film.
Daredevil in Animation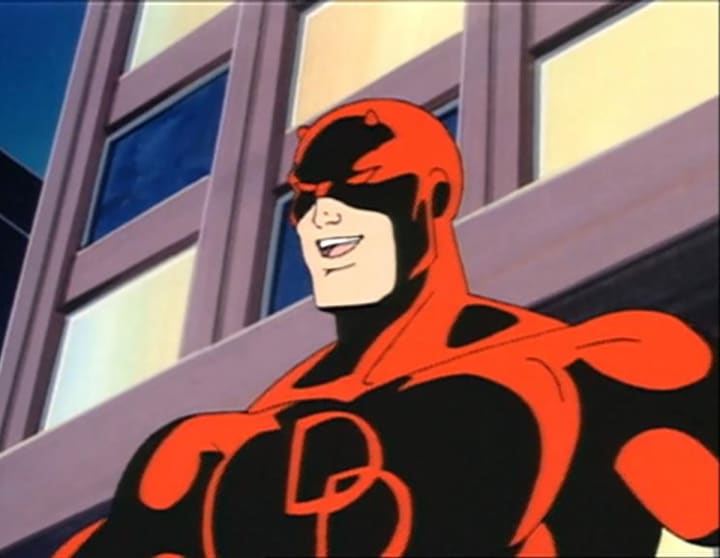 Though Daredevil had a couple of appearances in special animations such as Comic Book Costume Dance and Spider-Man: Unmasked, the vigilante superhero didn't get his first full animated episode until the Spider-Man and His Amazing Friends episode entitled "Attack of the Arachnoid." Specifically, Matt Murdoch appears as Spider-Man's lawyer and then is revealed to be Daredevil in narration by Stan Lee.
The next appearance of Daredevil on TV occurred in the opening of Fantastic Four season two. The series had gotten an overhaul after switching production houses that lead to many appearances by other Marvel characters. Daredevil showed up in an episode entitled "And A Blind Man Shall Lead Them." Daredevil teams up with a powerless Fantastic Four to take down Dr. Doom, who has taken over The Baxter Building. Daredevil made another cameo in a later episode chasing Scarlet Spider, but as it was a short cameo, you'll have to search for it.
Daredevil's next and final appearance in animated TV happened in 1996's Spider-Man: The Animated Series. Matt Murdoch again is hired to defend Spider-man, who has been framed for selling government secrets after taking a job at one of Wilson Fisk the kingpin's companies. Daredevil saves Peter Parker from jail but later gets into a fight with Spider-Man, uncertain of his true identity. Things are eventually resolved, leaving Daredevil going off to Washington DC to try to get Fisk put behind bars.
After Frank Miller's acclaimed The Man Without Fear version of Daredevil that was released in 1993, a Daredevil film has been a hot item for many film studios. By 1997, 20th Century Fox was the studio lucky enough to license the rights from Marvel and Chris Columbus was chosen to direct the film. Columbus at the time had flexed his directing muscles on mostly family films like Home Alone and Mrs. Doubtfire. Columbus managed to co-write a script with Carlo Carlei, but that was only after 20th Century Fox had allowed the option to expire and the project was then picked up by Sony's Columbia Pictures. Unfortunately, the project was eventually cancelled by Sony due to issues over internet rights, but Mark Steven Johnson had managed to pen a new script. By 2000, New Regency got the rights from Marvel and 20th Century Fox returned to be responsible for distribution. Mark Steven Johnson was rehired and praised for his script.
After some struggles over shooting locations, Johnson's Daredevil premiered in theaters on February 14, 2003. The film opened to $45 million in the box office over the weekend, but received poor reviews. Though many did not have a problem with the casting of Ben Affleck (who had actually originally auditioned for the villain Bullseye), the story wound up being much more disappointing compared to its comic book adaptation predecessors X-Men and Spider-Man.
Daredevil Returns to Marvel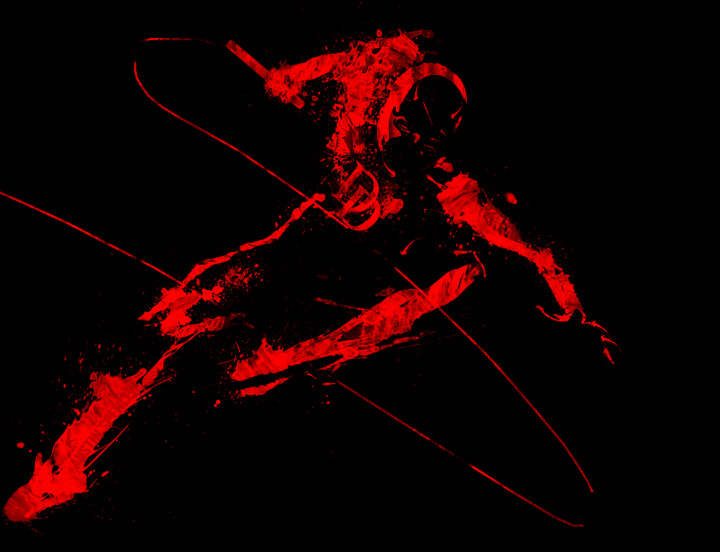 After the poorly reviewed yet still profitable Daredevil movie, a little less than 10 years went by before Fox tried to reboot the Daredevil franchise with Joe Carnahan attached to direct. Carnahan had allegedly planned for a 70's noir aesthetic that harkened closer to Frank Miller's iconic Daredevil. Unfortunately, time ran out for Carnahan, as Fox had only until October 10, 2012 to retain Daredevil. According Carnahan, Fox came to him way too late.
"What people don't realize about the DD project is that the producers of the film, got to me very late. They had a script that I read and I thought that while the action was wonderful, the story didn't really have any additional bite," -Joe Carnahan.
Carnahan had also planned a trilogy that would use the music of different eras (classic rock, punk rock, and the new wave) to form a thematic arc. Carnahan developed two versions of a sizzle reel alongside Skip Chaisson, but as interesting as their project may have seemed, Marvel had moved to create the most recent iteration of Daredevil which has now become one of the biggest TV hits of current day.
Just after getting the rights back from Fox, Marvel Studios (now far from their 90's days of facing bankruptcy) began work on a new Daredevil TV series. By October 2013, it was announced that Marvel was planning four new drama series and a miniseries that would total 60 episodes. Many networks and on-demand services expressed interest. Netflix won the bid however, getting the rights to a live-action series for Daredevil, Jessica Jones, Iron Fist, and Luke Cage. These series would lay the groundwork for a miniseries based on the Defenders. By December, Drew Goddard was hired as the executive producer and Showrunner. Goddard had pitched Daredevil to Marvel as a new film, but Marvel opted for the TV Show as they were not interested in a R-Rated film (It would appear that the first R-Rated Marvel movie honors would have to wait for Deadpool).
Daredevil Brings the Marvel Cinematic Universe to Netflix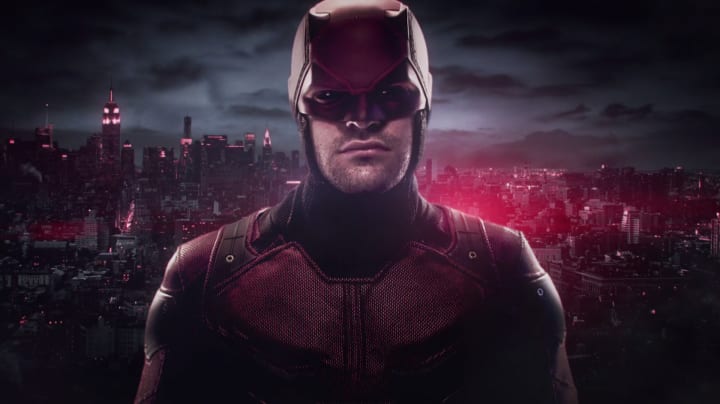 Goddard was also not all interested in making Daredevil a $200 million film to go with their other franchises, so Goddard stepped down to work on Sinister Six for Sony while Steven S. DeKnight took over the show runner's position. Goddard would stay on as a producer, consultant and writer of the first two episodes. This time around, relative newbie Charlie Cox was cast as the blind crusader. Cox's previous work included HBO's Boardwalk Empire, the 2007 movie Stardust, and several stage productions in his hometown of London, England. The series premiered on Netflix on April 10, 2015 with much fan and critical acclaim. It currently has a certified fresh 98% on Rotten Tomatoes. Specifically, the TV show is being praised for its gritty realism and excellent action sequences. The series was renewed for a second season, which premiered on March 18th 2016 and everyone is eagerly awaiting Daredevil's team up with other Netflix Marvel heroes in the forthcoming Defenders series.
About the Creator
Definitive movie buff. Quickly realized that it was more financially prudent to write about film than trying to beg for millions of dollars to make his own.
Reader insights
Be the first to share your insights about this piece.
Add your insights