Costumes vs Cosplay
A Short Version of My Road Down a Path of Mirrors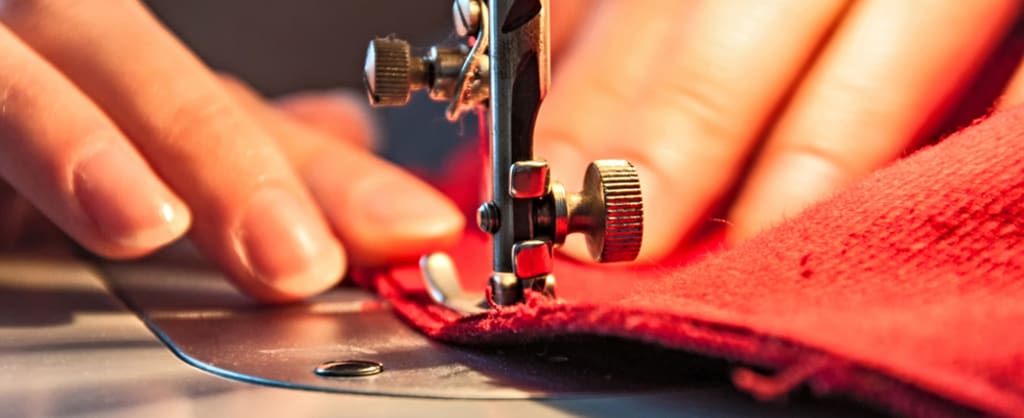 Being a cosplayer is something of a lifestyle. You plan your events, your budget, timelines for creation, as well as how to execute the character. When a cosplayer decides to be a character from a major TV show or movie, they have to think about how they will portray them in a way no one else at their event will. Seeing someone in the same costume as you is somewhat heartbreaking. How did they do it? Is it better? Worse? It's a cloud of mixed emotion.
As I was working on my first cosplay 5+ years ago, I didn't know what I was doing. I decided to take on a male character from a rather popular video game. I was new to sewing and crafting and, trust me, you could tell. The pattern was something I found online and not one of those you would see your grandmother using with the tissue paper stuff. I had to take my own measurements and somehow transfer them to fabric. Cutting it out was hard, since I had no guild other than my eye. Once I got it cut out, I decided to alter it; big mistake since it was cut to my body size already, but like I said...I was new.
In the end, it turned out not great, but let's face it — you are your own worst critic. It did start a drive to do better the next time. And I did! My next was a self-created Star Wars character along with an Obi costume for my now husband. However, many years later, I'm entering the costume contest at my local Comic-Con and on stage being judged by some world-known cosplayers! I didn't win, but it was something I'll never forget. Who knew that this girl, who didn't have a clue just a few years before, was going to be on stage in a contest?!
Before I started my long adventure in cosplay, I was just someone who loved Halloween. As the days draw closer to my favorite holiday, I am rushing to finish the details on three costumes. These don't have to be contest ready right now, but in five months they do. I either make a new costume for Comic-Con each year and wear it for Halloween or the other way around. I'm making more than just mine this time and it's a lot of pressure. Not only do I have to answer for what I have one, but others also.
Deciding what to be for Halloween has some of the same pressure as Comic-Con; how many people will be in this, should I try something out of the box, is a group thing doable, etc. As a kid, my mom made costumes for me here and there, but never did I think I would be making these things as an adult. When you think of someone sitting at a sewing machine for hours and weeks on end, you see your crazy aunt cat lady or the widowed old woman at the end of the block. It's not something you would think to see a 29-year-old doing with passion.
As the Comic-Con world becomes more of the popular thing to do, instead of the nerdy or geeky thing, it's also bringing light to the cosplay world. More people see it as an art and skill, while less think of it as a weird excuse to dress up. Most men think of women cosplayers as sexy, big boobed, scantily dressed girls asking for attention. Most women think of cosplayers as these strange men who still live in their mother's basement and wear a Star Trek shirt every Tuesday to the local comic store with matching pointy ears (live long and prosper).
It's more; so much more.
Buying a costume at your local party store for your upcoming Halloween party is fun. You find the right idea and the right costume, make-up trials, and hair trials. Do you have props? Should you?
Not to say those people don't take the costume world seriously, but making your costume and showing it off to a world that is begging for someone to dress up as that one random character in that fantasy movie no one ever dresses up as is different. You have a sense of pride; a sense of belonging and confidence you never had before. You walk into the room and the first person to see you for what you are (a fan, artist, creator) is now your favorite person. For whatever reason, that first gush of "oh my gosh you look great can I please have your picture?!" melts away any doubt. As others gather and snap your picture in that one pose you practiced for days or weeks, your heart flutters and your smile gets bigger.
You see, the world is seeing you for you and not a weirdo who puts too much work into Halloween (this girl) and they love you.
Halloween is a gateway holiday into the unknown world of cosplay. It's what I started with and now as I think of what I need to do still on these costumes before March, I realize it's not just a hobby.
It's part of me and it is a piece of my life that I will never hide.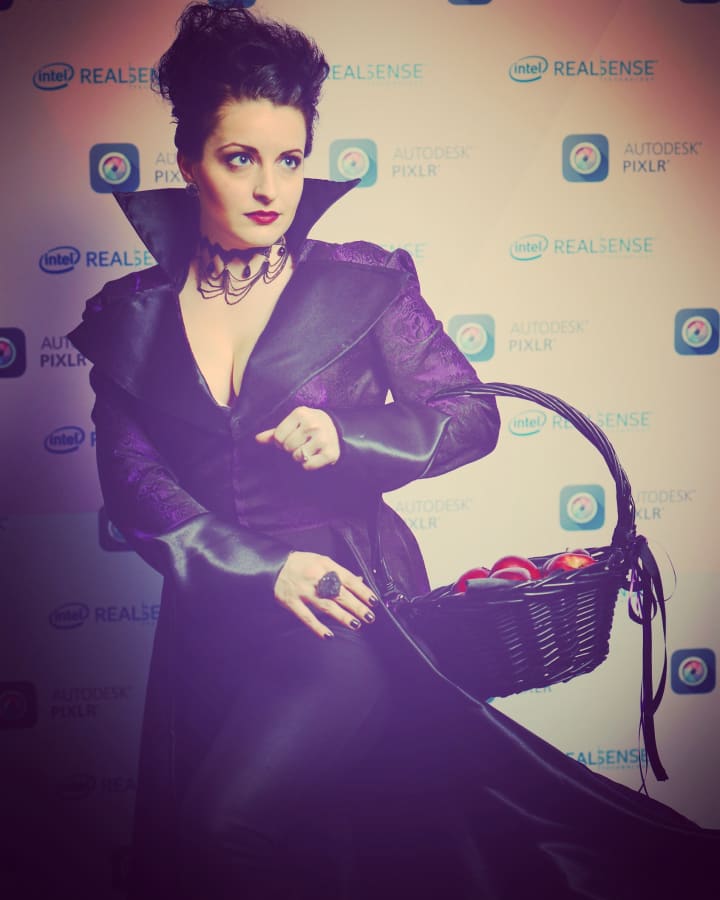 cosplay
About the author
Stay at home mom to a wonderful hard working husband and beautiful daughter. I'm trying out this writing thing to see how it goes. I have a huge place in my heart for nerdy and geeky things so most of it will be about that hahaha
Reader insights
Be the first to share your insights about this piece.
Add your insights