Cosplayers Pull Off Amazing 'Beauty and the Beast' Shoot On a Budget
Cosplayer Knightmage's rendition of The Beast from #BeautyandtheBeast.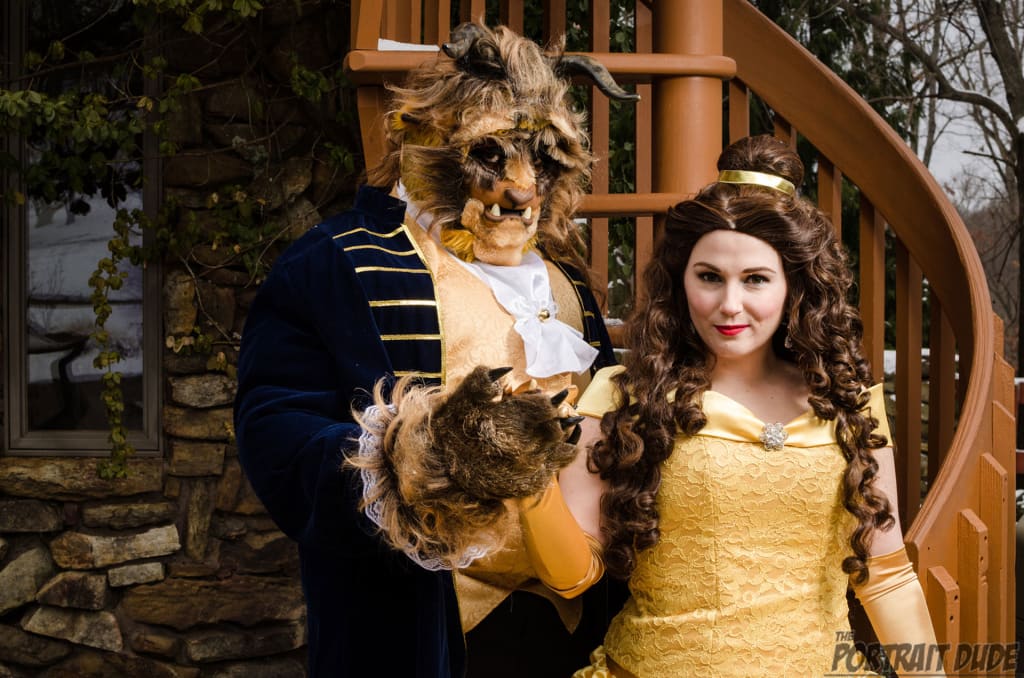 With cosplay steadily becoming a lot more mainstream, it's gotten a lot of people's attention. It seems like every year more and more people are giving it a try and the amount of awesome cosplay at conventions keeps increasing which is awesome. There are some, however, who might be intimidated by the hobby. Maybe they think they just don't have it in them artistically or they figure the hobby itself is prohibitively expensive. While it's true that there are some builds out there with price tags that could make your eyes water, that doesn't always have to be the case.
Case in point is cosplayer Knightmage's rendition of The Beast from #BeautyandtheBeast. Together with SuperKacye as Belle, they managed to pull off a rather impressive shoot without breaking the bank.
I actually had a chance to connect with Knightmage and SuperKacye to ask about how they pulled off such a lovely shoot on a budget.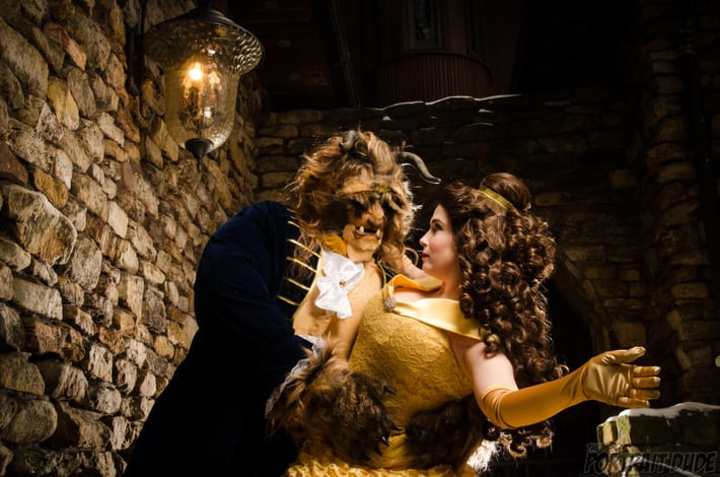 Getting Creative
Knightmage is a beast on a budget and he makes sure to stick to a very hard and fast rules when it comes to building his cosplay. While it sometimes poses some unique challenges, it also means he comes up with some pretty unique solutions.
If I can't make or modify it for under $250 then I'm not doing it. That can make certain costumes difficult to figure out. However that's also half the fun, thinking outside the box. I wanted to go with a more animated look for Beast so I thought about the face first which is a half face mask prosthetic. Next was the suit and body. I took an over-sized Halloween store costume and modified it. Faux fur can be expensive so I took different shades of cheaper brown wigs for all the fur and hair. Grizzly bear slippers and gloves for feet and hands and with a little painting and it was a done deal. I'm really happy with how it all turned out.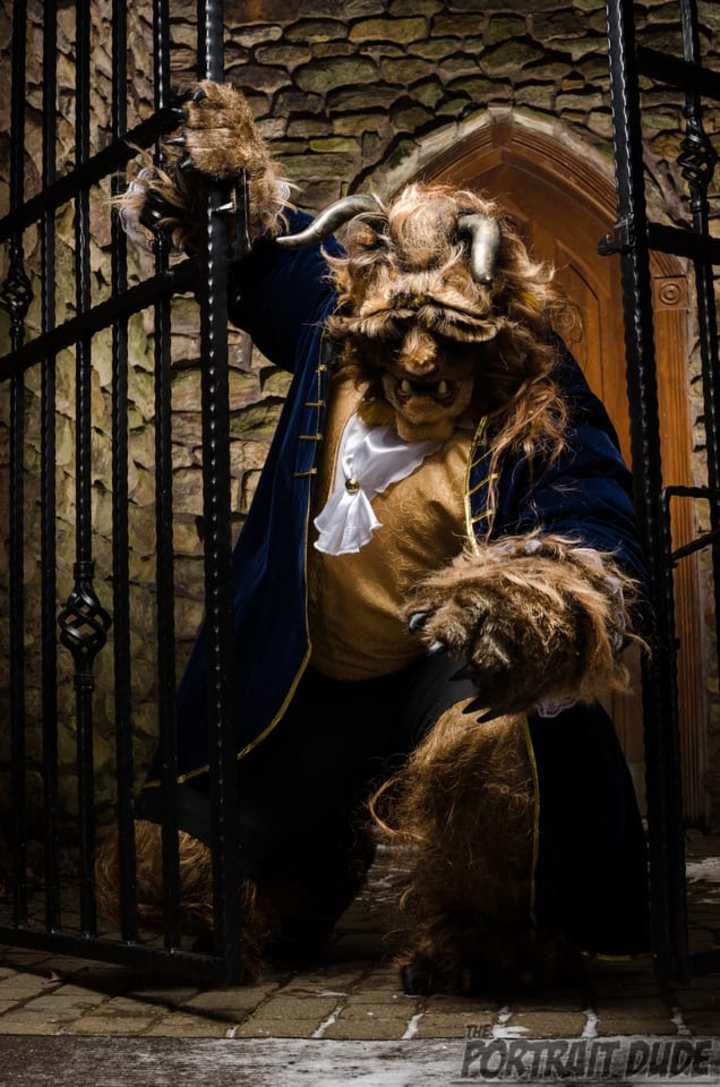 Kayce had her hands full with her rendition of Belle as well. I've never made a dress by hand because the occasion has never come up, but I've always assume it was no joke. As it turns out, it doesn't have to be. Hearing Kayce talk about it made it even seem manageable.
I actually ended up making my Belle costume in about 6 days! I honestly had never made a princess dress before this but I found several incredible tutorials so the process was fairly easy! The hardest part was that my ruffler foot for my sewing machine broke…then I spent half a day traveling to find a store that had one for my machine! 6 days later the costume was done with 18 yards of fabric, 36 dress panels, custom overlay design, and lots of hand sewing.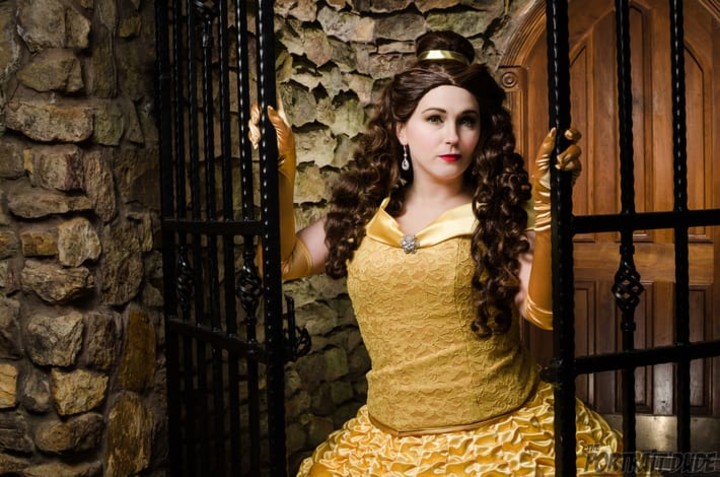 Time To Shoot!

So there they were with their costumes at the ready and it was time to shoot. I've done a fair share of cosplay shoots and personally I've always had a mixed bag when it came to luck. Lady luck was smiling on this pair though.
With shooting during the winter we didn't know how the weather would cooperate but there was just enough snow on the ground to give it all a really beautiful look. The location was gorgeous and the property was thrilled to have us. I guess if I had to think of one challenge it was racing with daylight for the outside scenes.
All in all, the whole thing went off without a hitch. Kayce only had one complaint, though. Knightmage was snug as a bug in that big suit, but she didn't quite have the same luxury.
Unlike him I was freezing the entire time!!!!!! So cold in that darn dress!
You Can Do It Do, Just Gotta Start

It's easy to look at these great photos and think that pulling off something similar would be next to pretty difficult. Knightmage has some words to the contrary though for those who say that they can't do it.
I would say use me as an example. At one time I had no clue as to what to do. I had no idea I had a creative side but once I made myself start I discovered that it's in me. You don't need to be the best crafter or spend tons of money. You just need to be willing to see your vision, see yourself as that character, and more than anything have fun with your build.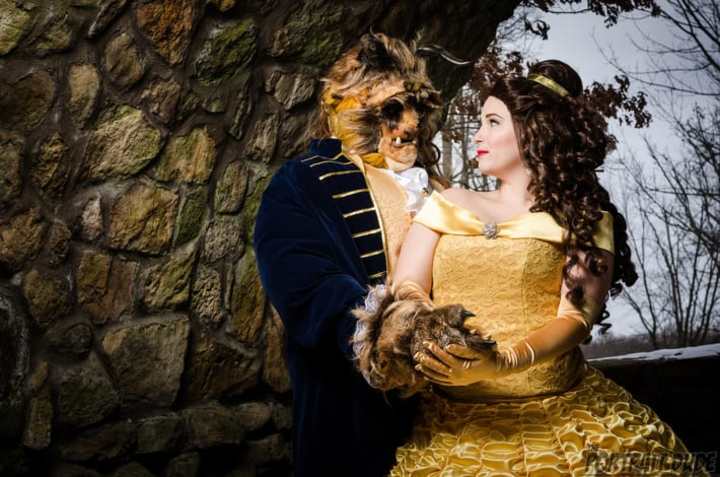 Kayce also had some words of wisdom for those looking to pick up cosplaying as a hobby.
I would say do your research and don't be afraid to try things out! In this day of age, cosplaying has become a global phenomenon and resources are much easier to come by. Tutorials on all sorts of costuming can be found all over the internet! Or you can just use social media to connect with your fellow cosplayers and ask questions! Cosplaying is certainly made for everyone!
One of the hardest parts of cosplay is just getting going. All it takes is the willingness to try and with a little hard work you can rock a dope outfit at a con or even have a magical shoot of your own.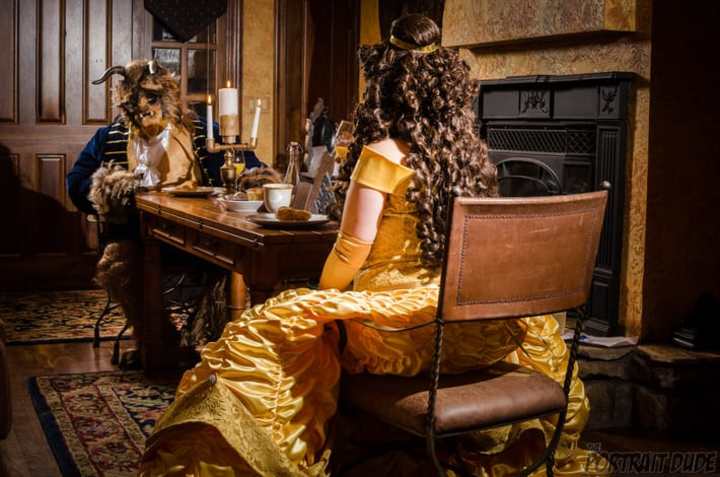 For more of Knightmage and SuperKayce, make sure to follow their Facebook pages to keep up with their work. Make sure to check out The Portrait Dude as well for more awesome photos. Links below.
Now get out there and get to cosplaying.
cosplay