Cosplayer Spotlight: Terrence Henderson
One-on-one interview with the Philadelphia based cosplayer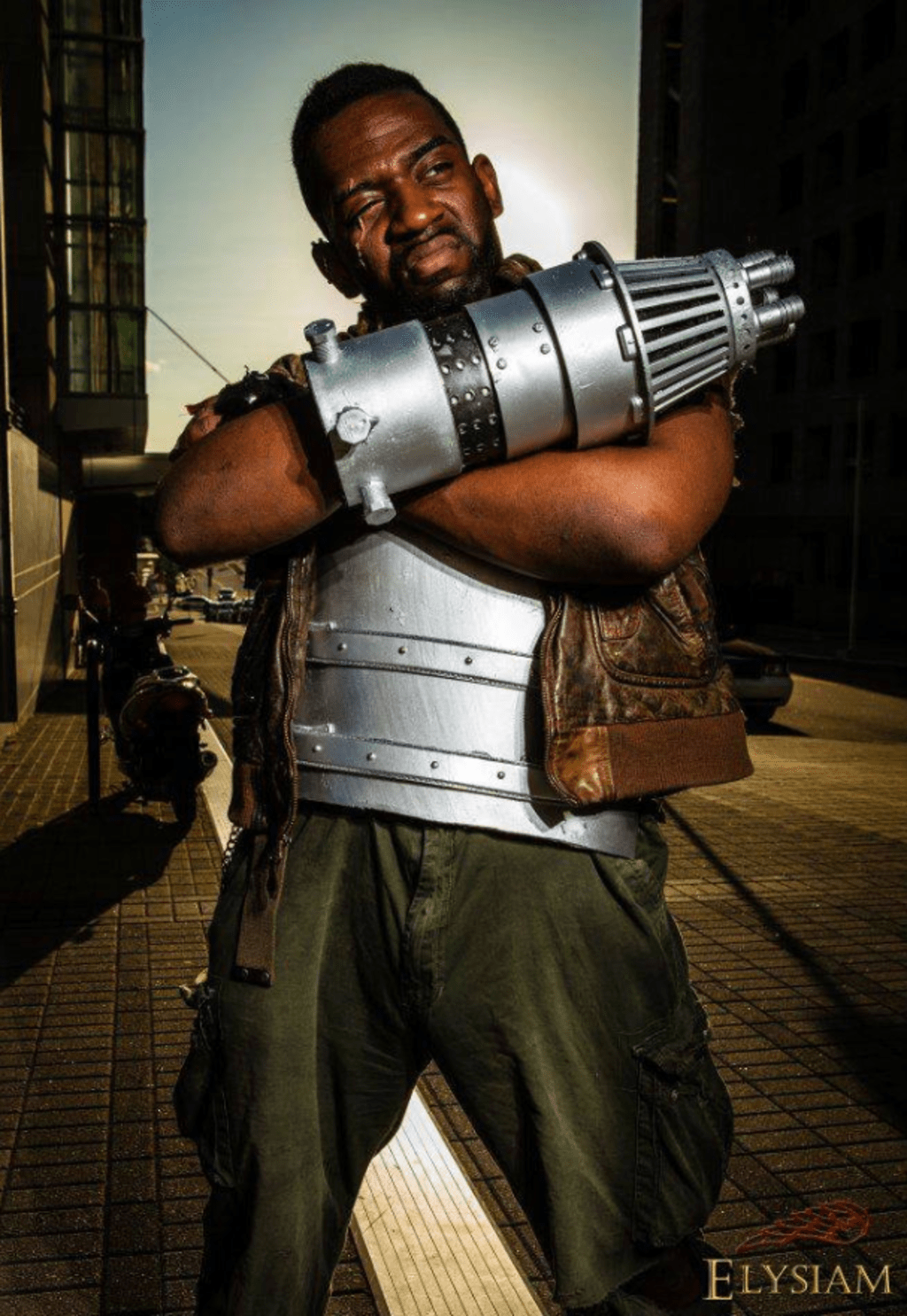 Greetings, Vocal readers. I've recently resumed doing cosplayer interviews after a three month hiatus from it. The following cosplayer interview is my 34th one in the last couple of years. My goal is to interview 100 cosplayers, so I'm almost halfway to my goal. With that being said, I recently interviewed cosplayer Terrence Henderson and got to know more about him.
Texxx-Man Cosplay: How long have you been a cosplayer and why you love it so much?
TH: I've been cosplaying for around 9 to 10 years. Hard to remember these days. With the C2E2 craftsmanship competition, I have retired though. I loved the competition and I loved pushing my creativity and problem-solving skills to the limit with each cosplay.
Texxx-Man Cosplay: What are three words that your friends describe you as?
TH: Determined, creative, and funny.
Texxx-Man Cosplay: Do you have a specific fandom you follow? If so, what would that be?
TH: I'm a gamer, first and foremost. So the Final Fantasy series, the Legend of Zelda series is home. When it comes to anime, I've always been a Magical Girl fan, but for me, Cowboy Bebop is GOAT.
Texxx-Man Cosplay: In your own words, what does being a cosplayer mean to you?
TH: When I tell people that I'm a cosplayer, I'm telling them that I am a huge fan of Anime, video games, Super Sentai, and use my creativity to push these fictional characters into real life.
Texxx-Man Cosplay: If you had one piece of advice to those who might interested in cosplay, what would it be?
TH: Choose characters that you love, not characters that you look like. Nothing hurts me more than people ask , "Who should I cosplay based on looks?" Also, I believe cosplay is a skill tree, shaped like a triangle. Kinda like job classes. Pick an angle to start and work from there (sewing, makeup, latex, foam work).
Texxx-Man Cosplay: Out of all the cosplays you've done, which one is your personal favorite?
TH: Ramuh: Final Fantasy Dissidia
Texxx-Man Cosplay: Which cosplays would you like to do in the future?
TH: Currently none planned.
Texxx-Man Cosplay: Currently, there's a pandemic going on. Once this is all over, what would be the first con on your list to attend?
TH: I only plan on going to Queen City Anime Con as the head of the cosplay track.
Texxx-Man Cosplay: Speaking of cons, which ones are your favorites to attend and which ones would you like to go in the near future?
TH: Queen City Anime Con, Anime Weekend Atlanta, and Nickel City Comic Con are my favorites.
I'm now on TikTok: @thecosplayerfromtexas. I'm always in need of new followers. Mention that you've found me on Vocal and I'll follow back. Please check it out and enjoy my videos. Also, be sure to follow me on social media. The info to all of my social media pages can be found in my bio. If you enjoyed any of my articles, including this one, please feel free to send me a one-off tip, which is located at the end of every article. No tip is ever too big or small. It'll help me and other Vocal content creators to write better stories. Lastly, I encourage everyone to join Vocal+, a premium membership for Vocal content creators like myself to write better stories, connect with creators, and a lot more. So be sure to sign up for that membership and support your favorite Vocal content creators. Thanks in advance for your support of me and hopefully, I'll see you on social media.