Cosplayer Spotlight: Matthew Warnock
Get to know this Arkansas Cosplayer and his amazing Con adventures.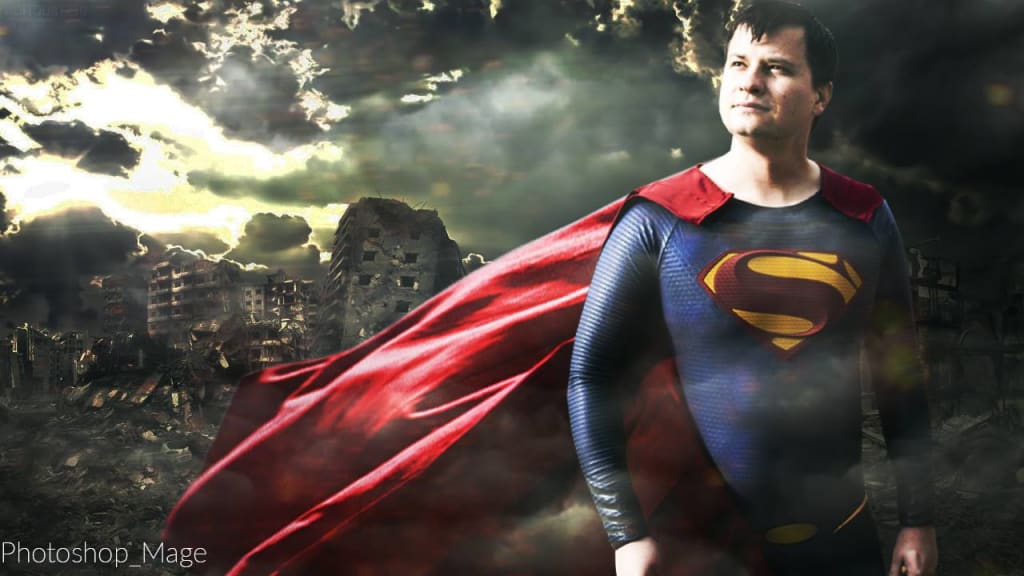 Photo Edit: Photoshop_Mage
For the last several weeks, I've interviewed so many great cosplayers and got to know more about them. San Diego Comic Con starts later on this week and I always see potential in all cosplayers. Why, you ask? Because it's great to see them doing amazing things for others. Recently, I got a chance to interview one of my cosplay friends, Matthew Warnock, who I have met at GlitchCon last year and again last November at The Cosplay Con & Anime Experience in North Little Rock, Arkansas. With that being said, I hope you enjoy my interview with him.
How long have you been cosplaying and how did it change your life?
I'd like to say for a solid three years now. It's changed in a lot of ways. I've married someone who shares the same interest. We have had a son and now we are a cos family. I've met great people who I speak with on regular basis. We do volunteer work and fundraisers. It's crazy how much it can take an effect on you.
How did you first get into cosplay?
I got into cosplay just because I like superheroes. I grew up watching TV shows and reading comics. When I met Stacey, she took me to a Comic-Con in the Philippines. When I got back and we married, I found a Spider-Man costume. Halloween was too far away, so she found a local con in Little Rock, Arkansas. When we went, a little boy came and hugged me. He said Spider-Man was his favorite. After that, between his hug and the look Stacey gave me, my heart melted. I knew we would do this for many years to come. To change one life makes all the difference. Not to mention again, it changes yours just like your first question.
If you had a top three list of the cosplays that you have done, who would be on it?
That's a good question! My favorite has to be the Green Ranger. It's just awesome. However, my favorite hero is Superman, just because of Smallville. It's just I do a good job as Spider-Man with witty comments and good family humor.
If you had one dream cosplay, who would it be and why?
My dream cosplay would be Guyver from Guyver 2: Dark Hero. It just is a really cool looking suit. I loved the movie. I hate to admit this, but I saw the movie well before the anime.
When I first met you at last year's GlitchCon, you went as Spider-Man. I was wondering which favorite actor, in your opinion, who played Spidey the best?
I like all three actors that played Spider-Man. Each belongs to their own universe. My favorite costume though is The Amazing Spider-Man 2 costume. The color, the spider, the lenses just looked great. I'd love to see a Spiderverse movie with all three together listening to how they communicate with each other. Even throw Tom Hardy in there and have them fight Carnage.
If you had one piece of advice to anyone who wants to do cosplay, what would you say to that person?
Just go and have fun. The cosplay is what you make of it. Absorb all you can your first time. If you're an introvert, try and come out of your shell. Record as much as you can and take as many pics as possible. Just ask their permission, of course. Also, always bring glue. Stuff breaks from time to time.
If you have any favorite conventions that you would like to attend in the future, which ones would you go to?
Any local con in Arkansas, if I'm available, is a favorite. Little cons need love too! I am looking forward to GlitchCon, cause it's the next one coming up.
Once again, thanks to Matthew for letting me interviewing him. I've learned so much about him and he's such a great friend. I'll definitely see him at GlitchCon in a few weeks. You can follow him on Instagram @webofwarnock to follow his amazing cosplay family adventures and cosplays he's done so far.
interview
About the author
LGBTQ cosplayer in Fayetteville, Arkansas. 2X Cosplay Contest Winner.
Facebook: Texxx-Man Cosplay
Instagram: @thecosplayerfromtexas
TikTok: @thecosplayerfromtexas
Reader insights
Be the first to share your insights about this piece.
Add your insights