Cosplayer Spotlight: Jonathan Belle
Making a Difference in the World by Inspiring Others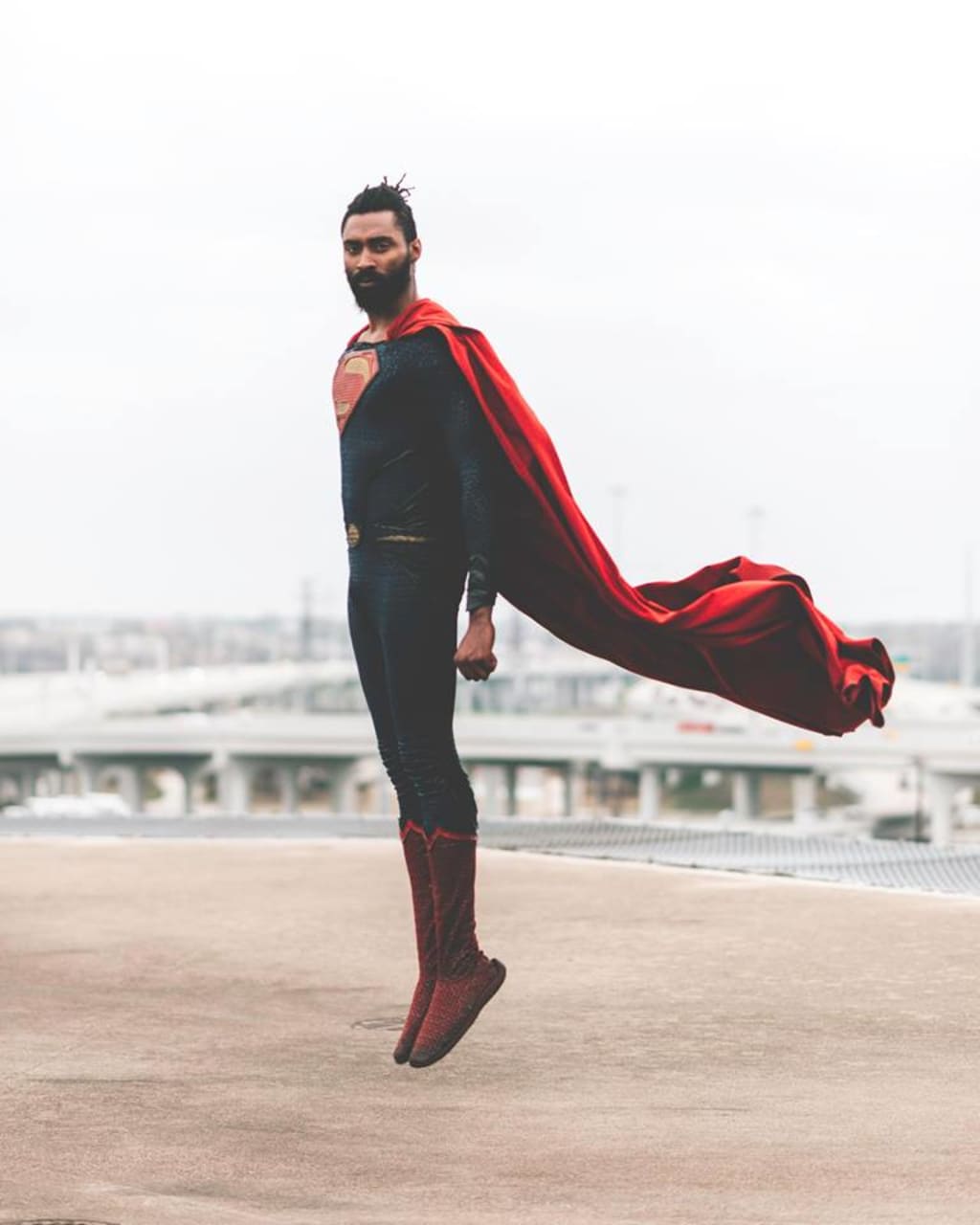 Photo Credit: Walt Burns
"It's a bird... it's a plane... it's Superman!" I recently got a chance to interview Jonathan Belle, a true hero and inspiration in the lives of many people. Superman happens to be my favorite DC Comics character, so I knew that I couldn't pass this interview up. I hope everyone enjoys this interview I did with Jonathan.
Texxx-Man Cosplay: How long have you been doing cosplay and how did it change your life?
Jonathan Belle: I have been wearing the suit since October of 2017. It changed my life in a way that I can finally wear a Superman suit I love.
What made you become interested in doing cosplay?
JB: It's not the cosplay aspect I became interested in. It's the fact that I can inspire people by using the Superman symbol.
I've been following you on social media for quite some time and also, liked and reposted a few of your pictures. What has been the reaction that you have received from others, not only you as Superman, but your pictures in general?
JB: Pretty receptive overall. I think people appreciate looking at using the Superman suit in a different kind of art form.
Have you attended any conventions in last several years. If so, which ones were they and what do you like the most about attending them?
JB: I attended Emerald City Comic Con last year. And it was awesome! I met artist and comic book writers Brian Michael Bendis and Jae Lee. They even signed my cape!
Do you know any copslayers that you consider as your inspiration?
JB: I don't really draw inspiration from people. Mainly all my inspiration comes from music.
You mentioned you love for Superman. I was curious of which actor, in your opinion, is the best one?
JB: Dean Cain and Henry Cavil are my favorite Supermen.
Are you planning to attend any conventions in the future. If so, which ones?
JB: And as of yet, I haven't really planned a con. I need to bust out the calendar (laughs).
For the last two and a half months, I've interviewed so many cosplayers, over a dozen to be exact, and got to know more about them. As a person who has been doing cosplay for four years, I believe that everyone has a story to tell. I love inspiring stories, because it makes me and everyone else want to pursue their goals and aspirations. I was watching Cosplay Melee on Syfy last year and one of the contestants started cosplaying and attended his first convention at the age of 41. A month ago, I interviewed a cosplayer who's in his 40s and is not afraid to be any character, especially a genderbend of a female character. I have so many friends and followers in their 30s and 40s who cosplay. If we want to become an inspiration to others, then we must carry ourselves a certain way and become an example to everyone. In other words, being kind to one another and treating others with dignity and respect.
I want to personally thank Jonathan for taking the time and allowing me to interview him. To see more of his amazing, positive, and breathtaking posts, feel free to follow him on Instagram @jonathanbelle. You can also follow me on Instagram as well, @thecosplayerfromtexas and like my cosplay page, Texxx-Man Cosplay, on Facebook. Finally, if you like any of the articles I've written so far and would like to support me, feel free to send me a small one-off tip of any amount. Stay tuned, because I'll have more cosplayer interviews on Vocal.